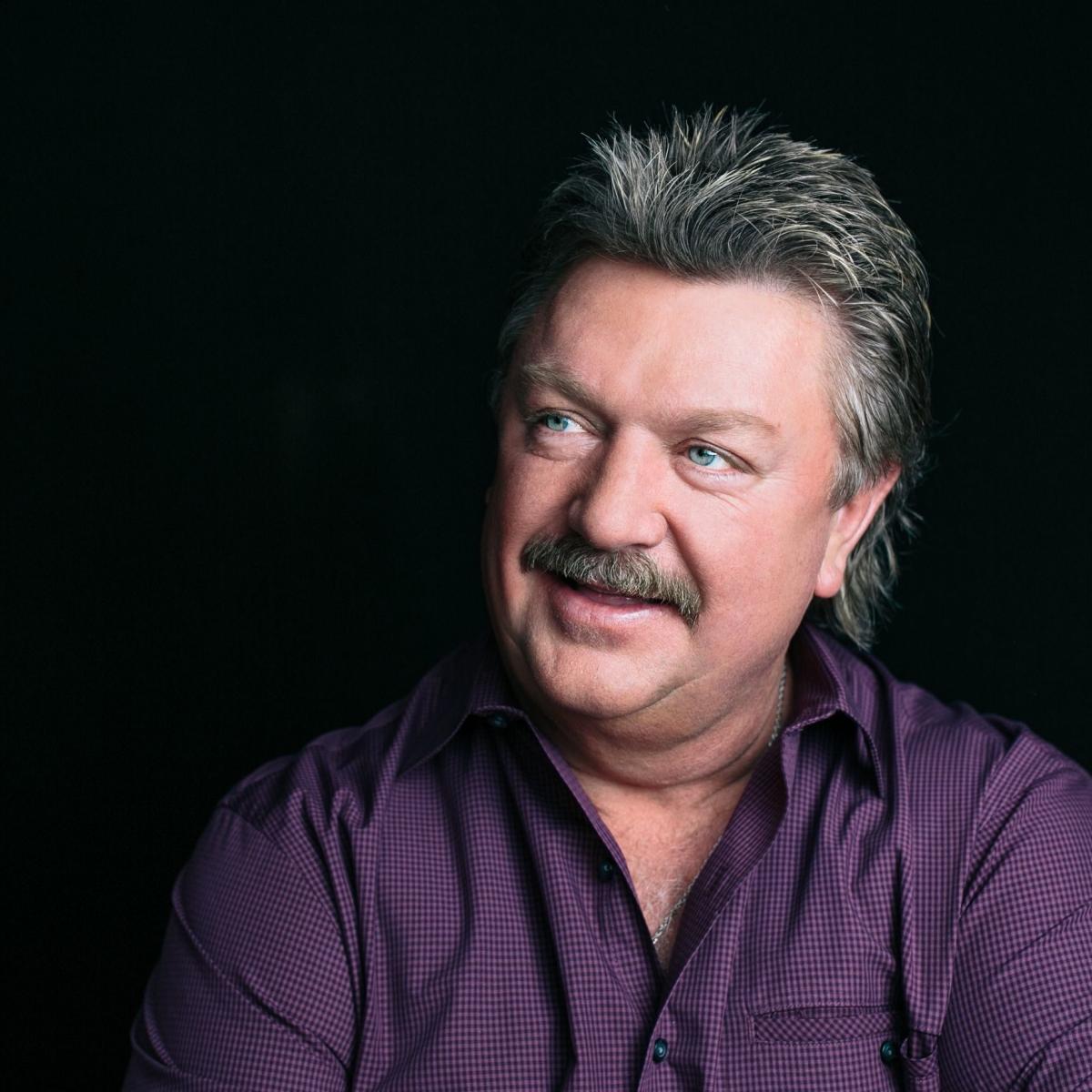 Fri Apr 03, 2020
It was a tough week for country music, we lost Kenny Rogers, Jan Howard and Joe Diffie. Howard was 91, Rogers 81 and died of natural causes but  Joe Diffie only 61 years old and was taken by the Covid-19 Corona Virus.
Joe Logan Diffie was born on Dec. 28, 1958, in Tulsa, Oklahoma to Joe and Flora Diffie. His father held various jobs and later drove a tour bus for the country superstar Toby Keith; his mother was a schoolteacher and owned a flower shop. His family moved frequently before settling back in Oklahoma, where Mr. Diffie attended high school and college. As a child, he played with his aunt's country band, and later as part of rock, gospel and bluegrass outfits.
Joe  moved to Nashville in 1986 where he took a job at Gibson Guitar Corporation. While at Gibson, he contacted a songwriter and recorded more demos, including songs that would later be recorded by Ricky Van Shelton, Billy Dean, Alabama, and the Forester Sisters. By mid-1989, he quit working at the company to record demos full-time. Diffie also met Debbie, who later became his second wife. That same year, Diffie was contacted by Bob Montgomery a songwriter and record producer  who was then the vice president of A&R at Epic Records. Bob said that he wanted to sign Diffie to a contract with the label, but had to put the singer on hold for a year. In the meantime, Holly Dunn released "There Goes My Heart Again" which Diffie co-wrote and sang the backing vocals.Following this song's chart success, Diffie signed with Epic in early 1990.
He was known for his ballads and honky-tonk singles, like "Home" and "Pickup Man.". "Pick Up Man" was his most successful song sitting on top of the country chart for four weeks. He began writing songs in the 1980s, and had a cut "Love on the Rocks," recorded by Hank Thompson.
Even in his performing era, Mr. Diffie continued writing songs, including ones recorded by Tim McGraw ("Memory Lane") and Jo Dee Messina ("My Give a Damn's Busted"). In 1998, Mr. Diffie won a Grammy for best country collaboration, with vocals for "Same Old Train," a multi-star production.
Joe Diffie's 90's brand of  country  has been experiencing a resurgence  Last year, Mr. Diffie, along with Trace Adkins, appeared on "Redneck Tendencies," a song by the young country singer Hardy, and in 2013 he recorded a duet with the Canadian country star Gord Bamford on "Country Junkie," singing, "I don't think they've got rehab for being a good ol' boy."
Joe Diffie is survived by his wife, Tara Terpening Diffie; his mother; two sisters, Meg Prestidge and Monica Stiles; four sons, Parker Diffie, Travis Humes, Drew Diffie and Tyler Diffie; three daughters, Kara Diffie, Kylie Diffie and Reaux Terpening; and four grandchildren.
Farewell Joe Diffie – thanks for the music.