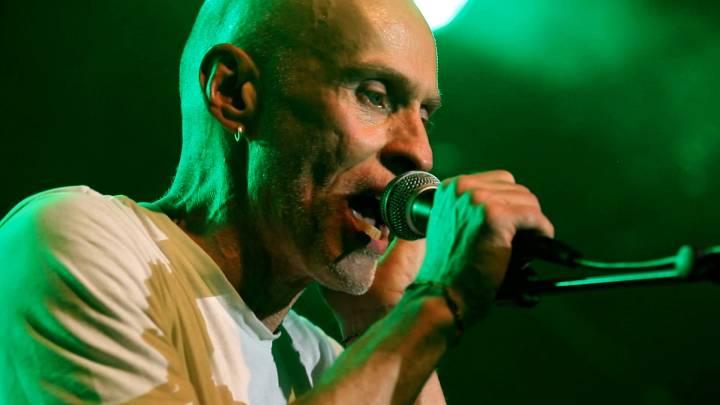 Fri Nov 22, 2019
John Mann, the driving force behind Spirit of the West, has lost his long-time battle with Alzheimer's Disease. He succumbed on Wednesday, November 20, 2019, to the early-onset of Alzheimer's disease. He was 57.
Mann rose to fame in the 1980s as one of the main singers and songwriters for Spirit of the West, a popular Celtic-inspired group. He was also an accomplished actor, with several film and theatre credits to his name. He was diagnosed with early-onset Alzheimer's in 2014, and the band played its last show two years later. Though the disease was degenerative and his battle several years long, news of his death shook Spirit of the West drummer Vince Ditrich.
"Everybody has had a lot of time to prepare for it, mentally," Ditrich said from his home in Nanoose Bay. "But even so, it's a kick in the ass." Mann was born Sept. 18, 1962, in Calgary but lived most of his adult life in Vancouver with his wife, Jill Daum, an actor and playwright with whom he has two children, Harlan and Hattie. Daum spoke last year when Forget About Tomorrow, a play she had written about a couple dealing with a sudden and life-changing health diagnosis, made its world première at the Belfry Theatre."
"One thing Alzheimer's really does teach you is to be in the present," Daum said. "I don't look into the future very much at all anymore, because there are so many aspects of my future that are inescapably daunting."
Though Spirit of the West had not been active for three years, after the effects of Mann's condition made performing too difficult, the band remained popular. Its 1990 hit Home For a Rest continues to be a frosh-week anthem at universities across the country and is still played on the radio.
Ditrich joined Spirit of the West for the recording of the hit when the band had yet to find its way into the mainstream. They soon became a dominant force, and remained hugely popular during the first half of the 1990s, with four Juno Award nominations between 1989 and 1995, including a nod for group of the year. Ditrich grew close to Mann as they toured the world and said he will miss their battles over food while on the road.
"I miss the man, the wisdom that came out of that quiet guy. He had aspects of him that were magnificent and showy and powerful and electric. But there was never a man who could be more dependable to give you a sympathetic ear, or a wiser word about life. He always had a really sweet thing to say."
Ditrich phoned Mann on his birthday Sept. 18 and whistled Happy Birthday to him over the phone. Mann was living at Yaletown House, a care facility in Vancouver, prior to his death. "Apparently, he enjoyed that," Ditrich said. "He smiled and tried to sing along a little bit on the phone. But by then, it was a non-verbal thing."
Spirit of the West always maintained strong ties with Vancouver Island and the surrounding area. Many of the songs Mann wrote for 1993's Faithlift had roots on Hornby Island, while several band members over the years lived in Victoria, including accordionist Linda McRae, fiddler Daniel Lapp, multi-instrumentalist Tobin Frank and bassist Hugh McMillan.
Ditrich isn't sure what he'll do musically in Mann's absence. But he knows it won't be nearly as much fun as it was with the singer-songwriter as his partner in crime. "I've lost one of the most important people in my life. He's like a brother to me. We knew each other so well and took such joy in being able to predict each other's stupid moves. To have somebody who is not your blood family be that close is a rare and delicate and precious thing. And we've all lost that."
John Mann/Spirit of the West's longtime publicist, Eric Alper has released this statement:
With deep sadness, we announce that John Fraser Mann (OBC) has passed away peacefully in Vancouver, the inevitable result of Early Onset Alzheimer's Disease with which he was diagnosed several years ago. Surrounded by friends and loving family until the end, all were reminded of John's rich legacy. He was a potent force in music, acting -- on stage, in movies and on television, and was world-renowned as a songwriter. As well, he was a foresightful activist and charitable figure for several worthwhile organizations. His work will resound long after his untimely passing. His career spanned nearly 40 years and included multiple film roles, numerous star turns in theatre, and fame as the lead singer and spell-binding front-person of Canadian musical group 'Spirit of the West'. John was a man of uncommon courage, was a loyal and beloved friend, a gentleman of great social conscience, and a soul brimming with creativity and enthusiasm. Most importantly he was a loving father to Harlan & Hattie and a wonderful husband to Jill Daum. A private memorial service will be held later. John Mann's family thank you for privacy at this difficult time.
John Mann has 'Gone Home for a Rest". God Speed.