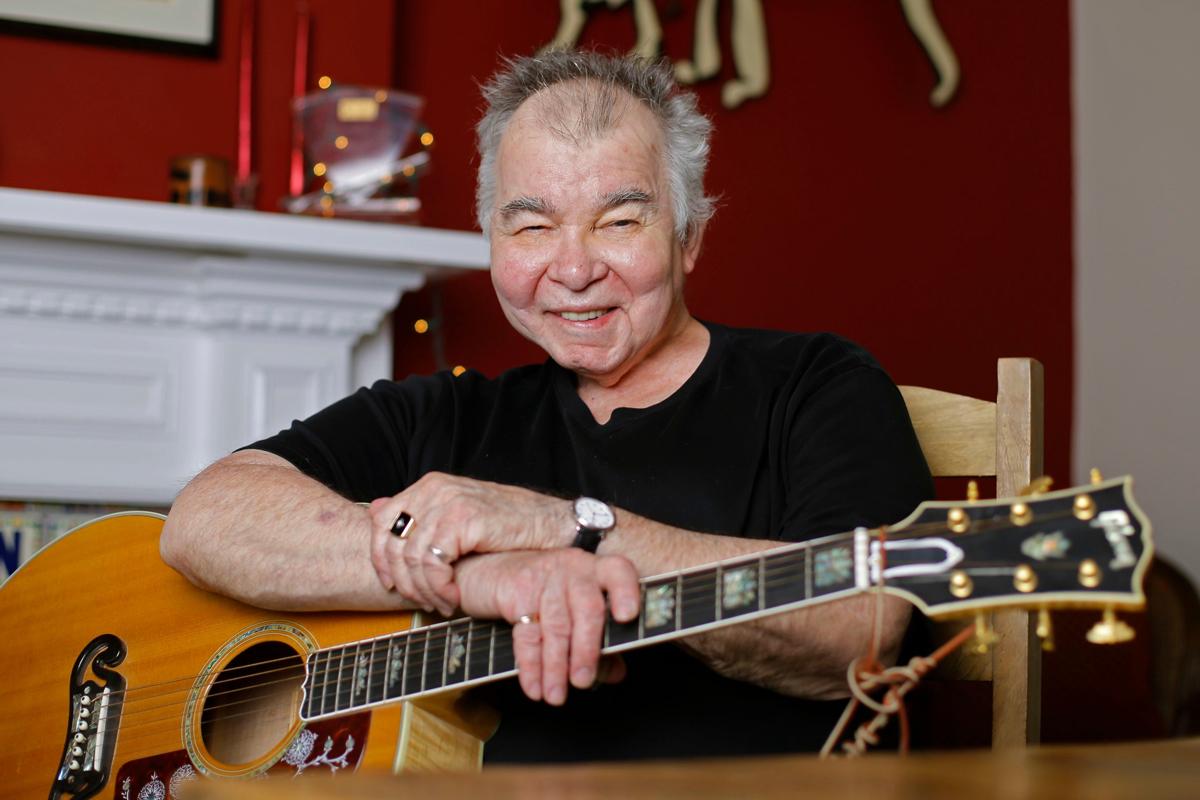 Fri Apr 10, 2020
"When I get to Heaven I'm gonna shake God's hand
Thank him for more blessings than one man can stand
Then I'm gonna get a guitar and start a Rock and Roll band
Check into a swell hotel
Ain't the 'Afterlife' grand!"
John Prine, Lyrics to When I Get To Heaven
And now John Prine has started his journey to Heaven and I am sure that he is doing exactly what he voiced in these lyrics, no doubt with his buddy and fellow Chicagoan Steve Goodman who passed away in 1984. Goodman and Prine will always be intertwined for it was when Steve was opening for Kris Kristofferson that the pieces began to fall into place. Kris was impressed with Goodman and offered to get him recording when Steve said, "You think I'm good? You need to see my friend John Prine!"
So Steve took Kris to Earl of Old Town after their gig. It was late and the bar was closed and the chairs were stacked and John was asleep at a table waiting to get paid. He agreed to set up and sing a few songs for Kristofferson. "By the end of the first line, we knew we were hearing something else," Kristofferson recalled later. "It must've been like stumbling onto Dylan when he first busted onto the Village scene." Kristofferson soon invited Prine onstage in front of an industry-heavy audience at New York's Bitter End. The next morning, Atlantic Records president Jerry Wexler offered Prine a $25,000 contract.  And thus began a legendary career as one of America's most beloved songwriter/storytellers, a modern day Mark Twain - a mixture of the social commentary of Woody Guthrie, the sensitivity of Hank Williams and the wry humour of Roger Miller.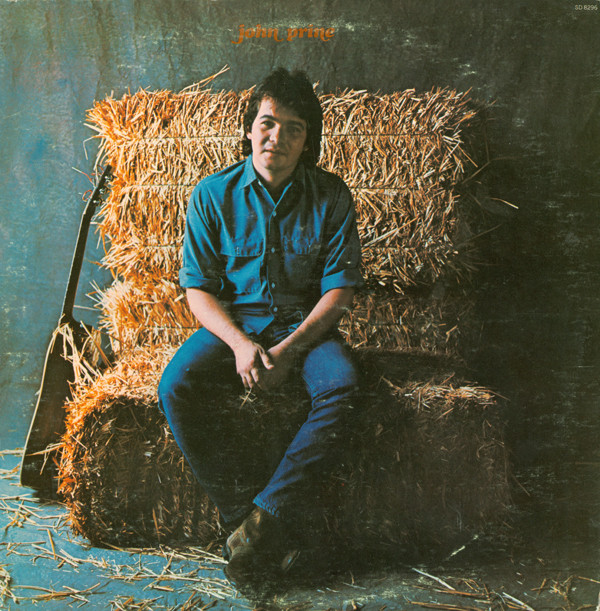 Born and raised in Maywood, Illinois, Prine learned to play the guitar at the age of 14. He attended classes at Chicago's Old Town School of Folk Music.After serving in West Germany with the U.S. Army, he moved to Chicago in the late 1960s, where he worked as a mailman, writing and singing songs as a hobby.
A member of Chicago's folk revival, his self-titled debut album  received critical acclaim and he recorded three more albums for Atlantic. He then signed to Asylum Records, where he recorded an additional three albums. In 1984 he co-founded Oh Boy Records, an independent record label with which he would release most of his subsequent albums. After his battle with squamous cell cancer in 1998, Prine's vocals changed considerably but his writing was as good as ever.
n 1971, Prine's self-titled debut album was released. He and friend Steve Goodman had each been active in the Chicago folk scene before being "discovered" by Kris Kristofferson who remarked that Prine wrote songs so good that "we'll have to break his thumbs."
The album included his signature songs "Illegal Smile," "Sam Stone," and the folk and country standards "Angel from Montgomery" and "Paradise." The album also featured "Hello in There", a song about aging that was later covered by numerous artists, and "Far From Me", a lonely waltz about lost love for a waitress that Prine later said was his favorite of all his songs. The album received many positive reviews, and some hailed Prine as "the next Dylan." Bob Dylan himself appeared unannounced at one of Prine's first New York City club appearances, anonymously backing him on harmonica.
Prine's second album, Diamonds in the Rough (1972), was a surprise for many after the critical success of his first LP; it was an uncommercial, stripped-down affair that reflected Prine's fondness for bluegrass music and features songs reminiscent of Hank Williams. Highlights include the allegorical "The Great Compromise," which includes a recitation and addresses the Vietnam War, and the ballad "Souvenirs," which Prine later recorded with Goodman.   
Subsequent albums include Sweet Revenge (1973), containing such fan favorites as "Dear Abby," "Grandpa Was a Carpenter," and "Christmas in Prison," and Common Sense (1975), with "Come Back to Us Barbara Lewis Hare Krishna Beauregard". The latter album was Prine's first to be charted in the US Top 100 by Billboard, reflecting growing commercial success. It was produced by Steve Cropper. Many veteran Prine fans view the release of 1978's Bruised Orange as a creative highpoint.
The Steve Goodman-produced album gave listeners songs such as "The Hobo Song," "Sabu Visits the Twin Cities Alone," and the title track.
In 1974, singer David Allan Coe achieved considerable success on the country charts with "You Never Even Called Me by My Name", co-written by Prine and Goodman. The song good-naturedly spoofs stereotypical country music lyrics. Prine refused to take a songwriter's credit and the tune went to Goodman, although Goodman bought Prine a jukebox as a gift from his publishing royalties.
In 1975, Prine toured the U.S. and Canada with a full band featuring guitarist Arlen Roth. This was Prine's only tour with a full band.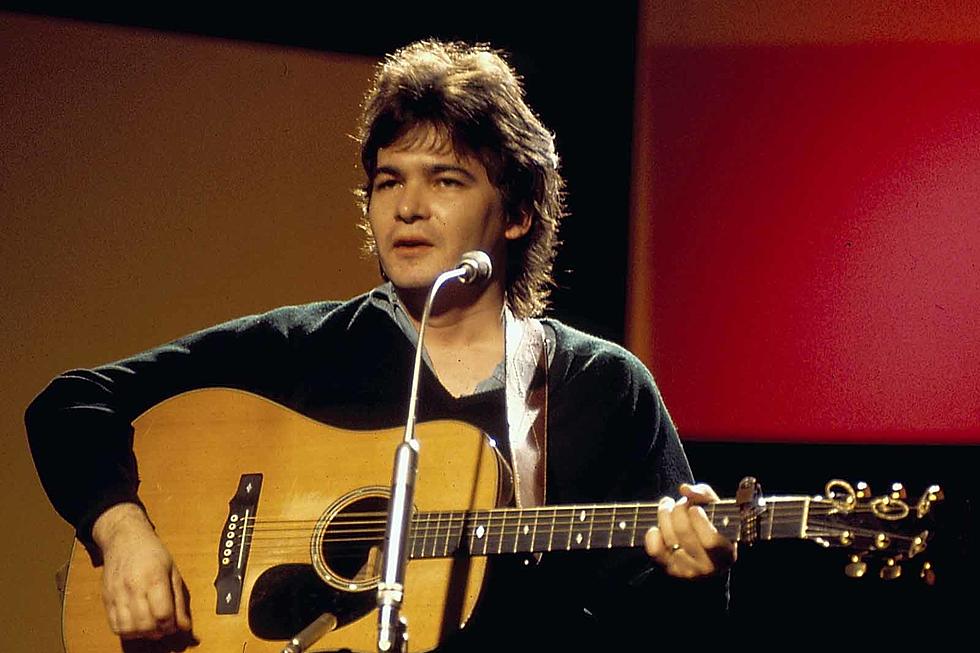 The 1979 album Pink Cadillac features two songs produced by Sun Records founder Sam Phillips, who by this time rarely did any studio work. The song "Saigon," is about a Vietnam vet traumatized by the war ("The static in my attic's gettin' ready to blow"). During the recording, one of the guitar amps blew up (which is evident on the album). The other song Phillips produced is "How Lucky," about Prine's hometown.
In 1981, rejecting the established model of the recording industry, which Prine felt exploited singers and songwriters, he co-founded the independent record label Oh Boy Records. His fans, supporting the project, sent him enough money to cover the costs, in advance, of his next album. Prine continued writing and recording albums throughout the 1980s. His songs continued to be covered by other artists; the country super , The Highwaymen recorded "The 20th Century Is Almost Over," which had been written by Prine and Goodman. Steve Goodman died of leukemia in 1984 and Prine continued to perform many of Goodman's songs in concert, such as "My Old Man."
In 1991, Prine released the Grammy Award-winning The Missing Years, his first collaboration with producer and Heartbreakers bassist Howie Epstein. The title song records Prine's humorous take on what Jesus did in the unrecorded years between his childhood and ministry.
In 1995, Lost Dogs and Mixed Blessings was released, another collaboration with Epstein. Prine followed in 1999 with In Spite of Ourselves, which was unusual for him in that it contained only one original song (the title track); the rest were covers of classic country songs. All of the tracks are duets with well-known female country vocalists, including Lucinda Williams, Emmylou Harris, Patty Loveless, Dolores Keane, Trisha Yearwood, and Iris DeMent.
In 2001, Prine appeared in a supporting role in the Billy Bob Thornton movie Daddy & Them. "In Spite of Ourselves" is played during the end credits.
Prine recorded a version of Stephen Foster's "My Old Kentucky Home" in 2004 for the compilation album Beautiful Dreamer, which won the Grammy for Best Traditional Folk Album in 2004.
In 2005, Prine released his first all-new offering since Lost Dogs and Mixed Blessings, the album Fair & Square, which tended toward a more laid-back, acoustic approach. The album contains songs such as "Safety Joe," about a man who has never taken any risks in his life, and also "Some Humans Ain't Human," Prine's protest piece on the album, which talks about the ugly side of human nature and includes a quick shot at President George W. Bush. Fair & Square won the 2005 Grammy Award for Best Contemporary Folk Album. The album contains original songs plus two covers: A.P. Carter's "Bear Creek Blues" and Blaze Foley's "ClayPigeons."
On March 15, 2017 The American Currents exhibit opened at the Country Music Hall of Fame. The exhibit featured a pair of cowboy boots and jacket that he often wore on stage, his personal guitar and the original handwritten lyric to his hit, "Angel From Montgomery." The American Currents Class of 2016 showcased artists who made a significant impact on country music in 2016, including Jason Aldean, Kelsea Ballerini, Ross Copperman, The Earls of Leicester, Brett Eldredge, Florida Georgia Line, Mickey Guyton, Natalie Hemby, Sierra Hull, Jason Isbell, Miranda Lambert, Jim Lauderdale, Shane McAnally, Lori McKenna, William Michael Morgan, Maren Morris, Jon Pardi, Dolly Parton, Margo Price, John Prine, RaeLynn, Chris and Morgane Stapleton and Randy Travis. Prine won his second Artist of the Year award at the 2017 Americana Music Honors & Awards after previously winning in 2005.
On February 8, 2018, Prine announced his first new album of original material in 13 years, titled The Tree of Forgiveness, would be released on April 13. Produced by Dave Cobb, the album was released on Prine's own Oh Boy Records and features guest n. Alongside the announcement, Prine released the track "Summer's End". The album became Prine's highest-charting album.
John received 2 Grammy Awards and 6 awards from the Americana Music Honors & Awards: the Lifetime Achievement Award for Songwriting (2003), Artist of the Year (2005, 2017,2018), Song of the Year for "Summer's End" (2019) and Album of the Year for The Tree of Forgiveness (2019).
John's wife Fiona posted on her Facebook page " Our beloved John died yesterday evening at Vanderbilt Medical Center in Nashville TN. We have no words to describe the grief our family is experiencing at this time. John was the love of my life and adored by our sons Jody, Jack and Tommy, daughter in law Fanny, and by our grandchildren. John contracted Covid-19 and in spite of the incredible skill and care of his medical team at Vanderbilt he could not overcome the damage this virus inflicted on his body. I sat with John - who was deeply sedated- in the hours before he passed and will be forever grateful for that opportunity. My dearest wish is that people of all ages take this virus seriously and follow guidelines set by the CDC. We send our condolences and love to the thousands of other American families who are grieving the loss of loved ones at this time - and to so many other families across the world. Thank you from the bottom of our hearts for the outpouring of love we have received from fans."
Thanks for the music and inspiration John Prine, Godspeed.