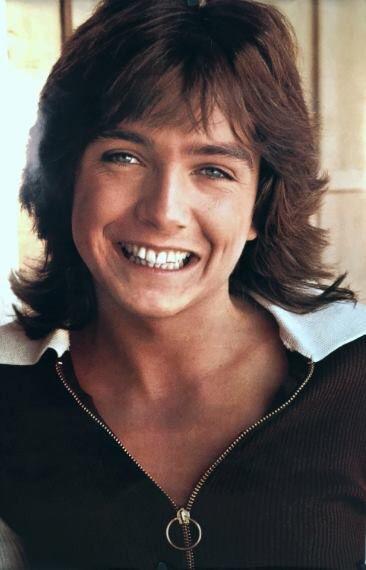 Fri Nov 24, 2017
So much has been said in the last week of David Cassidy – tv anchorwomen and female radio announcers as well as fans all saying things like 'he was my first crush','I had his poster on my wall all through High School', 'he was so cute and had such a great smile and amazing hair'.
And then the battle with addictions, as well as his ongoing development of dementia, a disease that took his beloved mother from him.
But the story that needs to be told is what an amazing performer he became as he aged, being a strong businessman, producer, writer and director. Here are some highlights of the pretty boy from The Partridge Family's outstanding career.
David Cassidy had managed to stay at the top of his game for over four decades, with a unique ability to re-invent himself and adapt to numerous genres from concerts to theatre, television to Las Vegas, and even actor/singer to producer/writer/director with a demographic that crosses three generations. David rose to stardom in "The Partridge Family" and became the biggest TV and performing phenomenon in history by the time he was 20.
From television to recording and record-breaking concert tours, from Broadway and London's West End to Las Vegas production shows, David Cassidy made his mark and been lauded with nominations and awards in each arena. David had certainly proven that it is talent, creativity and tenacity that keep people coming to shows, turning on the television, and buying his recordings.
Hailing from a family of actors, mother Evelyn Ward and father Jack Cassidy, his fate as a performer was essentially seeded at a young age. It was by coincidence that he wound up starring with stepmother Shirley Jones in "The Partridge Family." When ABC cast DAVID CASSIDY as its juvenile star in what became an astonishingly successful series, one of the most spectacular careers in the entertainment industry was launched. Before the end of 1970, the year that "The Partridge Family" premiered, David had the #1 selling single of the year and record of the year, and garnered multiple Grammy nominations and won a Golden Apple Award. Over the next five years, membership in his official fan club exceeded that of Elvis Presley and the Beatles.
Those were only the first of many records David broke in his long and constantly evolving career. He became the first personality to be merchandised globally. His likeness appeared on everything from posters to lunch boxes, comic books, toys, cereal boxes and almost anything else imaginable. His concerts sold out in the largest arenas and stadiums in the world which led him to be the world's highest paid performer by the age of 21. He broke box office records at the Melbourne Cricket Ground, London's White City Stadium, Houston's Astrodome and New York's Madison Square Garden. To date, his records have sold well over 30 million copies worldwide and have been recognized with over 24 gold and platinum recordings including four consecutive multi-platinum LP's.
David was responsible for seven chart-topping Partridge Family singles including "Doesn't Somebody Want To Be Wanted," "I Woke Up In Love This Morning," "Breaking Up Is Hard To Do," and of course, "I Think I Love You", the best selling record of 1971. As a solo artist, David has had hit singles including "Cherish," "Could It Be Forever," "How Can I Be Sure," "Rock Me Baby" and "Lyin' to Myself." His 2004 CD, "Then and Now," was in the Top Five and reached platinum status.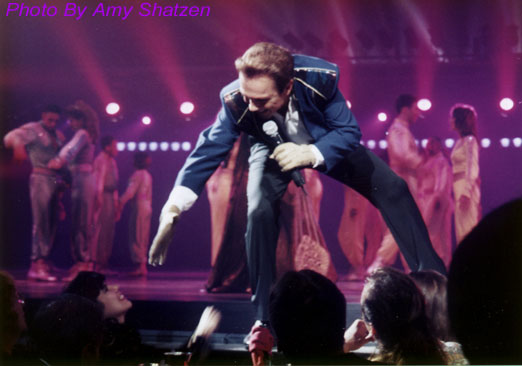 In addition to the superstardom he had enjoyed as a singer, songwriter and producer, David still thinks of himself as an actor. His credits, from the phenomenal success of "The Partridge Family" also include the telefilm "A Chance to Live" the highest rated "Police Story" in its seven year history, which earned him an Emmy nomination as Best Dramatic Actor.
Never one to rest on his laurels, he went to Broadway where he starred in the original production of "Joseph and the Amazing Technicolor Dreamcoat."
London beckoned to David, and he starred next at the prestigious West End in "Time" with Sir Laurence Olivier. In 1994, he once again broke box office records in the stunning and highly lauded production of "Blood Brothers" on Broadway, working for the first time with Shaun. The subsequent tour of the United States and Canada was also SRO.
Despite the peaks and valleys of his professional and personal life, David had always been able to regenerate his success by keeping his perspective and acute sense of humor. "I'm an optimist. I mean, you have to be with my career," he laughs. "I've never gone out and changed my style to suit the times. I have always stayed true to myself by using the work ethic my father instilled in me, to strive for the best musically, theatrically, as well as in producing and writing. He taught me to be fearless about revealing the frailties and strengths of the human experience. Bringing that human element to my work is the most important thing I can do as an entertainer."
In 1996, David took on his next challenge and moved to Las Vegas to star at the MGM Grand in the $75 million extravaganza "EFX." Under David's creative direction and by entirely re-vamping the show, it became the most successful production in Las Vegas. The MGM acknowledged that he was singularly responsible for bringing over 1 million paid customers to see "EFX". Within four months of opening, the show was voted "Best Production Show" in Las Vegas, and David was voted "Best All Around Performer" and "Best Singer." In 1999, David was again named "Best All Around Performer," "Entertainer of the Year" and "Show Star of the Year" for "The Rat Pack Is Back!" - the first original production paying tribute to the legendary quartet, which he created and produced with Emmy Award winning writer-producer Don Reo. The musical played to sold-out audiences first at the Desert Inn, then at the Sahara Hotel & Casino in Las Vegas. Simultaneously, David and Reo created "At the Copa," which David wrote, co-produced and in which starred. He returned to performing in concert and continued to tour worldwide.
He returned to series television in 2009 for "Ruby & the Rockits" (ABC Family), in which brother Patrick co-stars along with Alexa Vega ("Spy Kids"). Brother Shaun was executive producer and writer and youngest brother, Ryan, was the set designer. "This was the first time that all three of my brothers and I ever worked together. It has been our dream and desire to do this for many years and it couldn't have been more fun," said David. "I wouldn't trade that experience for the world."
In addition to performing, producing, writing and recording, David had also become an active spokesperson and advocate for various Alzheimer's organizations since his mother suffered and ultimately died from severe dementia. David's other passion, and avocation, was with the thoroughbred horses that he loved to breed and race.
David is the father of 22 year old Beau, a talented musician, songwriter and performer in his own right, and Katie Cassidy, 26; the beautiful actress is currently starring in "Arrow."
David lived in Fort Lauderdale, FL.and was suffering from liver failure. Doctors hoped to keep Cassidy stable until a liver became available for transplant, but he died of liver failure on November 21, 2017, aged 67..According to his daughter Kate, his last words were "So much wasted time".