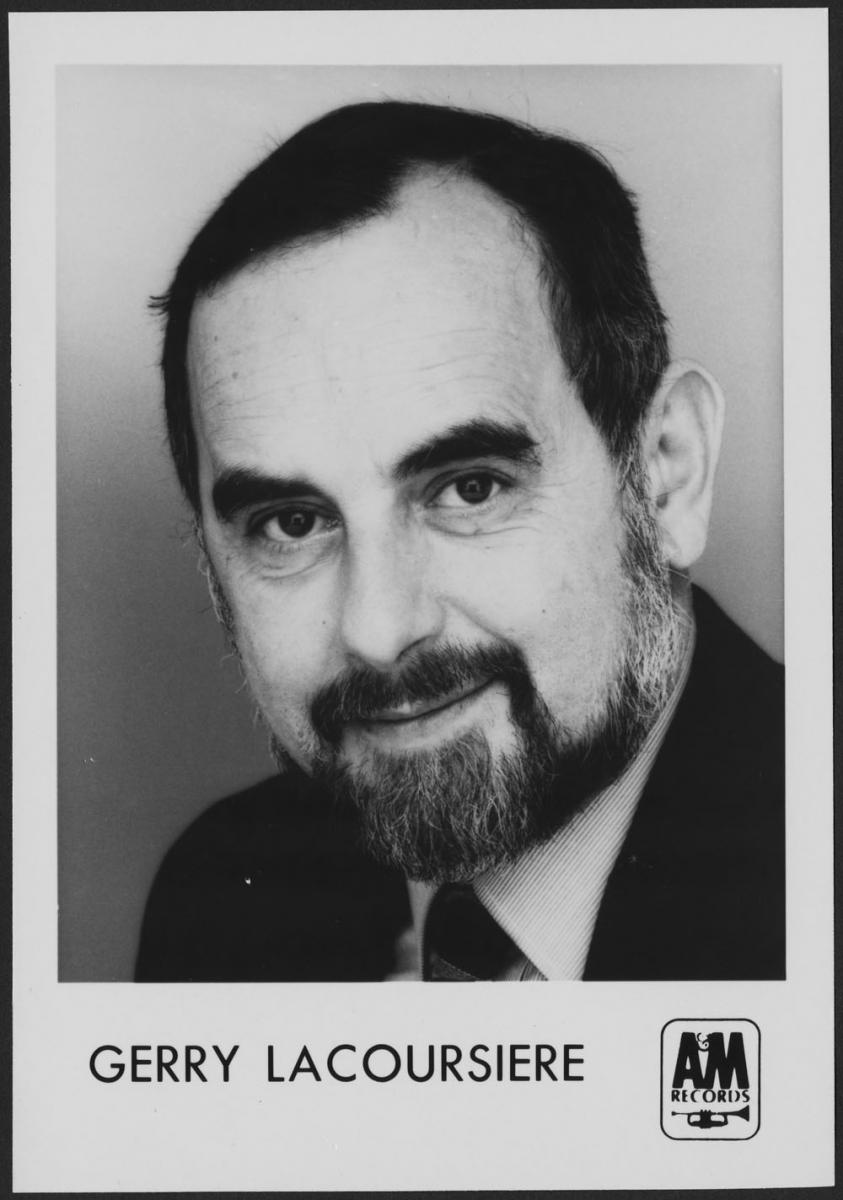 Fri May 12, 2017
Germain Robert Joseph (Gerry) Lacoursiere, the man responsible for the launch of A&M Records in Canada, has passed away on May 9th at his family home in Windsor, Ontario.
The legendary Canadian record label executive was inducted into the Canadian Music Industry Hall of Fame in 1997, just after he retired from the position of Chairman and Chief Executive Officer of the Polygram Group. He was also presented the Billboard International Business Achievement Award by the trade publication.
A & M Records Canada was established in 1970 under Lacoursiere's direction. It was headquartered in Toronto, and, by 1990, had branch offices in six other cities.
A & M Records of Canada Ltd. Canadian subsidiary of A & M Records, a US company founded in 1962 by the trumpeter Herb Alpert (then leader of the Tijuana Brass) and the producer Jerry Moss. A & M and its subsidiaries became part of PolyGram in 1990. A & M (Canada) was established in 1970 under the direction of Gerry Lacoursiere, with head offices in Toronto and, by 1990, branch offices in six other cities. (Joe Summers succeeded Lacoursiere as president in 1990.)
Though established to distribute and promote A & M's US releases in Canada, it actually went on to release many recordings by Canadian pop artists, including Bryan Adams, The Arrows, Véronique Béliveau, Bim (Roy Forbes), CANO, Chilliwack, Lucien Francoeur, Offenbach, Payola$, Peter Pringle, Erroll Starr, Lucille Starr, Ian Tyson, Valdy and Gino Vannelli.
It has also distributed the independent Canadian labels Attic, Elephant, Maze, Oak Street, and Troubadour, as well as several important US labels, among them Concord Jazz, whose roster includes Ed Bickert, the Boss Brass, Peter Leitch, Fraser MacPherson, and Neil Swainson. A & M (Canada) controls the publishing firms Irving Music and Almo Music.
A&M Records of Canada President Gerry Lacoursiere told RPM, "I was such a bad [record] salesman, they made me a promotion man--and I think that basically turned out to be my mission in life. I got a kick out of taking a record, I believe in--not because it was happening in Los Angeles or any other market, but that I personally believed in, and going out and getting somebody to play it, and then finding out later that the consumer or the mass public was buying it--and that it was a hit record.
Lacoursiere was quoted as saying, "Promotion is a team effort. We're in the record business. That's our only business and if we don't believe in what we're doing, how can we expect the programmer to believe in it....We're always striving to do it a little bit better. We don't sit on our laurels. Just because we're up fifty percent over our previous year, we don't stall. We take the attitude that we're still not doing the total job."
The resounding comments of the passing of Gerry Lacoursiere in the last few days is always followed by 'what a nice guy he was', a legacy that is not easy to maintain in the music business. A legacy he surely left behind.
Gerry Lacoursiere was born in Sturgeon Falls in northern Ontario, the 14th of 16 children. He was 80 years old.