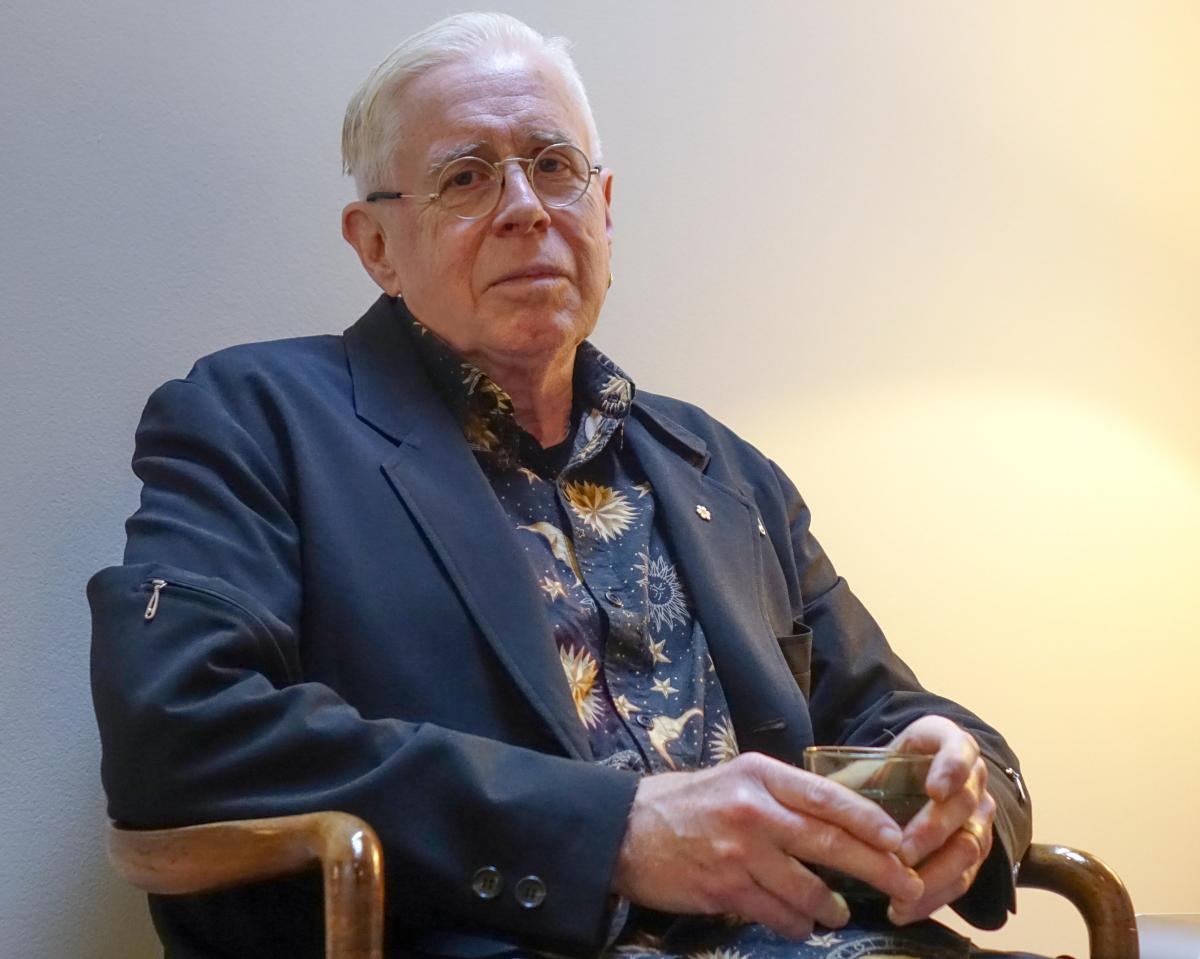 Fri Aug 23, 2019
The legendary Bruce Cockburn is releasing a video for "April In Memphis"  from his upcoming album Crowing Ignite, in honour of Martin Luther King on that tragic day April 4, 1968, in Memphis, Tennessee.
Bruce says, "The piece came into being on MLK Day 2019. It pretty much formed itself in the course of a practice session. It took the shape of a lament, more than a celebration, which set me to thinking of King's murder, and the loss of a voice of wisdom, compassion and respect that we could really use about now. Hence the title. I think the video conveys the right sense of the poignant beauty, of the dignity, of the man and the spirituality that fueled him."
Watch Bruce Cockburn - April In Memphis (Official Video) here:
https://youtu.be/YVimpbPMguI
Kurt Swinghammer who produced and directed the video comments, "Creating an animation for Bruce's moving instrumental was an inspiring opportunity to reflect on the loss of the most important spiritual leader of the last century. 50 years after MLK's assassination, we clearly still need to hear his message."
In 2005, Bruce Cockburn released Speechless, a collection of instrumental tracks that shone the spotlight on the singer-songwriter's exceptional acoustic guitar playing. The album earned Cockburn a Canadian Folk Music Award for Best Instrumentalist and underscored his stature as one of the world's premier pickers.
Already, The New York Times had credited Cockburn with having "the hardest-working right thumb in show business," adding that he "materializes chords and modal filigrees while his thumb provides the music's pulse and its foundation—at once a deep Celtic drone and the throb of a vigilant conscience." Acoustic Guitar magazine was similarly laudatory in citing Cockburn's guitar prowess, placing him in the prestigious company of legends like Andrés Segovia. Bill Frisell, Django Reinhardt and Mississippi John Hurt.
Now, with the intriguingly titled Crowing Ignites, Cockburn has released another dazzling instrumental album that will further cement his reputation as both an exceptional composer and a picker with few peers. Unlike Speechless, which included mostly previously recorded tracks, the latest album—Cockburn's 34th—features 11 brand new compositions. Although there's not a single word spoken or sung, it's as eloquent and expressive as any of the Canadian Hall of Famer's lyric-laden albums. As his long-time producer, Colin Linden puts it: "It's amazing how much Bruce can say without saying anything."
The album's title is a literal translation of the Latin motto "Accendit Cantu" featured on the Cockburn family crest. Although a little puzzling, Cockburn liked the feeling it conveyed: "Energetic, blunt, Scottish as can be." The album's other nod to Cockburn's Scottish heritage is heard on "Pibroch: The Wind in the Valley," in which his guitar's droning bass strings and melodic grace notes sound eerily like a Highland bagpipe. "I've always loved pibroch, or classic bagpipe music," says Cockburn. "It seems to be in my blood. Makes me want to sip whisky out of a seashell on some rocky headland!"
While Cockburn reconnecting with his Gaelic roots is one of Crowing Ignites' more surprising elements, there's plenty else that will delight followers of his adventurous pursuits. Says Linden, who's been a fan of Cockburn's for 49 years, has produced 10 of his albums and played on the two before that: "Bruce is always trying new things, and I continue to be fascinated by where he goes musically."
For more visit: http://brucecockburn.com/