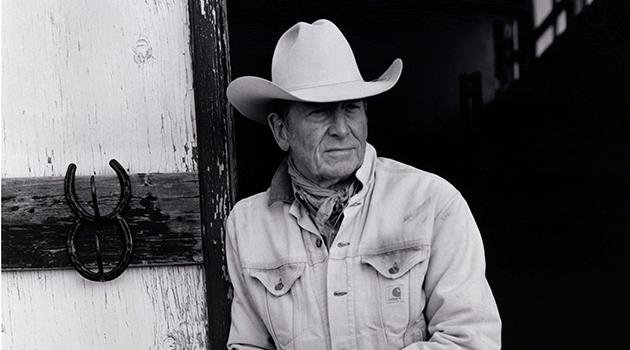 Fri Oct 30, 2015
Singer Ian Tyson recovers from open heart surgery, plans to resume dual careers as singer and rancher. Tyson is resting comfortably in a hospital near his Longview, Alberta ranch, recovering from open-heart surgery.
A blockage required an aortic valve to be replaced; the operation took place two weeks ago in Calgary's Foothills Hospital. Tyson, impatient to get back to his ranch, is wryly amused that the replacement valve came from a cow's heart.
He began his career in the duo Ian and Sylvia in the early '60s, but has long had a distinguished career as a solo artist. He released his 13th album — Carnero Vaquero — for the Edmonton-based independent roots music label Stony Plain earlier this year.
Now 82, Tyson has followed dual careers as a rancher and singer since he moved to Alberta in the early '80s. Songs such as "Four Strong Winds," "Someday Soon" and "Summer Wages" established him as one of Canada's best-known artists.
He is looking forward to a limited schedule of performances next year, and he hopes to perform at the National Cowboy Poetry Gathering in Elko, Nevada in January — he's played the event every year but one since 1981.
During his stay in hospital, which will likely last a few more days, friends and neighbours have taken care of the Tyson Ranch.