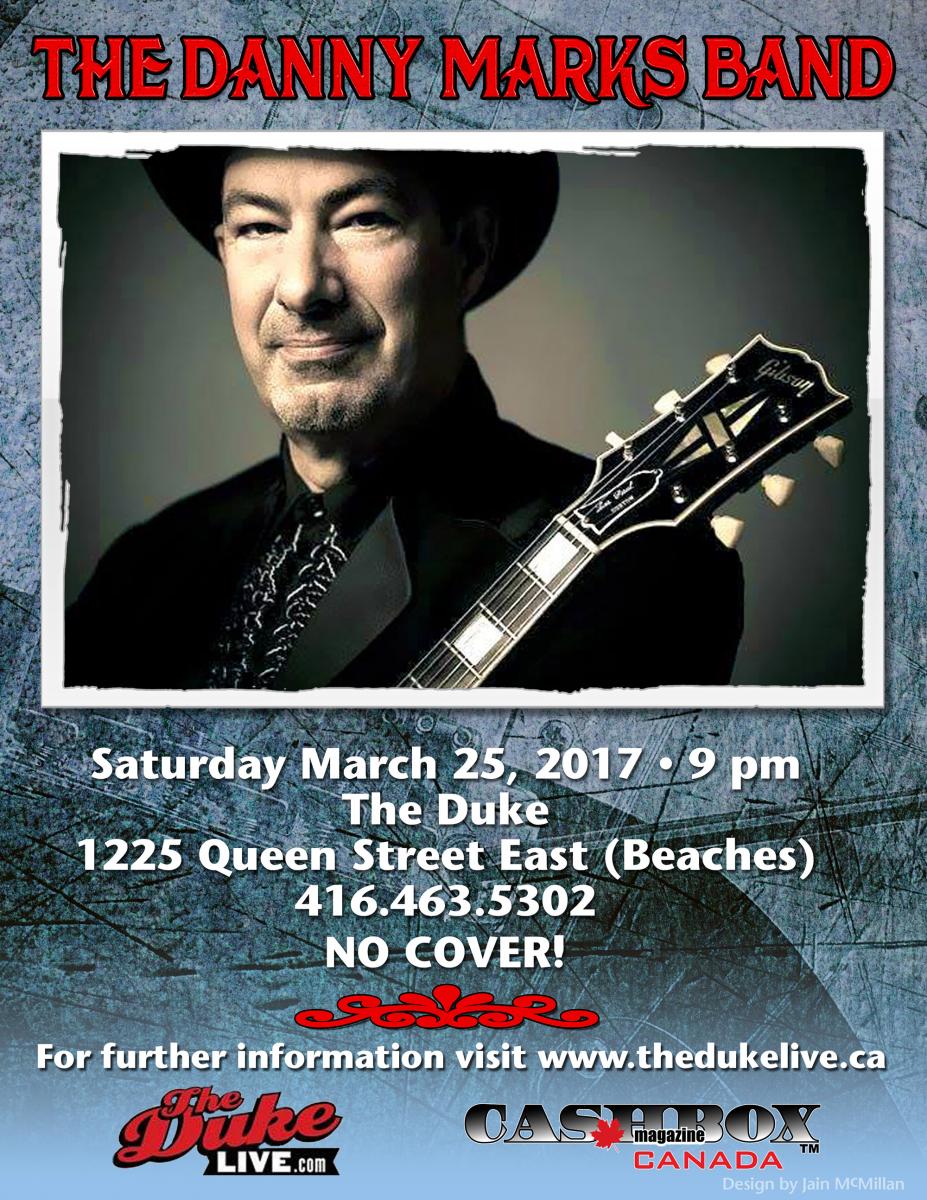 Fri Mar 10, 2017
Nestled in the heart of Queen Street in the east end of Toronto sits a really cool club, The Duke. Man about town Danny Marks is also a really cool rock 'n' roll icon – so it just made sense for the club operator to put the two together.
On March 25, 2017 The Danny Marks Band will be bringing their music and memories to The Duke, and inviting all to come and rock 'n' roll the way they used to do it. A venue like the old days of Larry's Hideway, Route 66, The Jarvis House, this great old building has old bar chairs, a big dance floor and food service that is both inexpensive and delicious. There is also a beautiful patio for those who might need some fresh air. And one more fact unheard of nowadays – NO COVER CHARGE for this show!
The Duke
As a prominent east end historical landmark, The Duke has been part of the Leslieville landscape since 1870. The 19th century solid brick building was originally a restaurant and pub with an Inn on the second floor with rooms to rent when the area was named St. David's Ward. According to historical records, Richard Stone owned the location until he sold it to Blake Crawford in 1912. The building was then renamed The Duke (named after Prince Edward – Duke of York & Albany) and has carried the name through until today. On June 13, 1983, City Council listed the site as "Architectural History" and from that day forward the building was safe from being torn down. It has now been enjoying a huge following of rock 'n' roll fans who can always find live entertainment there with tribute bands and some classic appearances of the legend artists themselves.
Danny Marks
This iconic rocker's roots go back to the sixties as a founding member of Capitol Records' group, Edward Bear. After a span as a journey man session musician throughout the seventies, Danny settled in to the club scene, establishing a cult following as a genre bender in music and humor. The Danny Marks Band plays all the old dance tunes from the 60's and some 70's with just enough comedy in between. Marks is a well seasoned guitarist and his lead vocals added to the harmonies of the others brings back memories of the school dances and romance.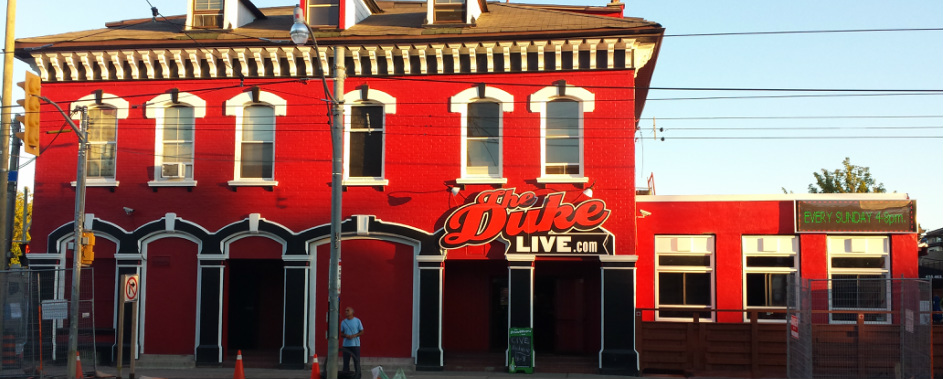 Danny Marks plays the Duke Saturday March 25, 2017 @ 9 pm – no cover charge.
For more on The Duke visit: thedukelive.ca
For more on Danny Marks visit: www.dannym.com
See you at the Duke !