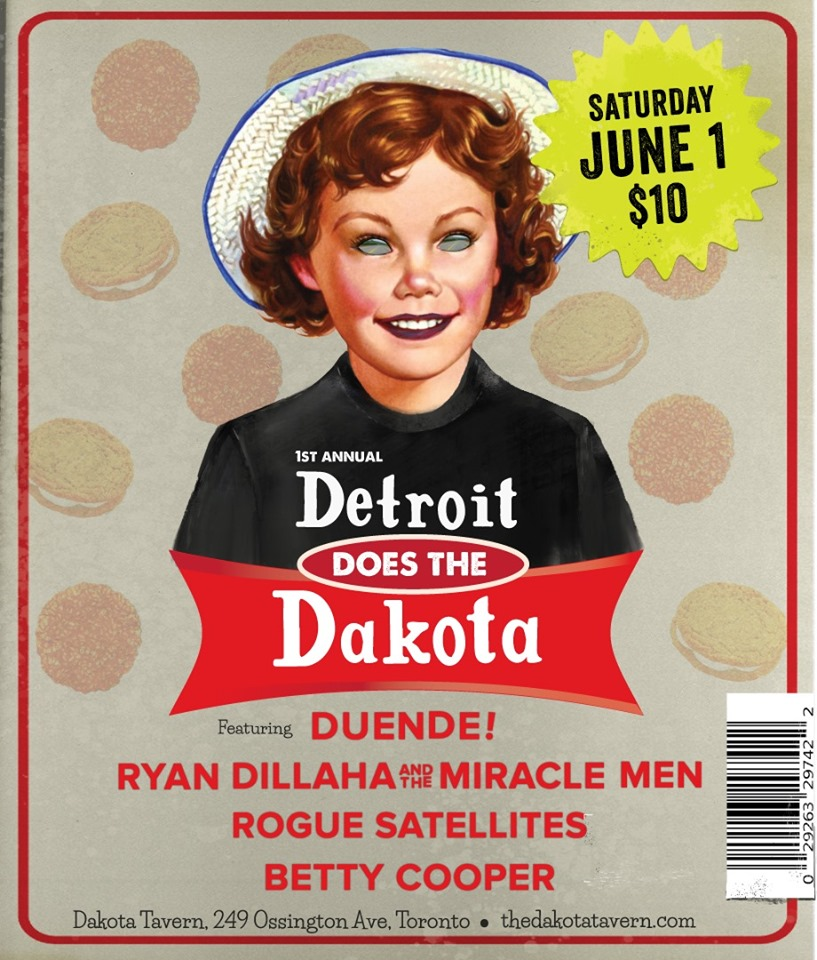 Fri May 31, 2019
The Dakota Tavern will be hosting its first annual Detroit music festival, Detroit Does The Dakota. On June 1, four bands from Detroit will be taking the stage: Duende!, described as no pop, no style… strictly roots, Ryan Dillaha and the Miracle Men, soulful folk rock and roll., Rogue Satellites, post punk, intergalactic synth-rock and Betty Cooper Pop/rock/alternative.
Brought to our attention by the music man about town Cameron Carpenter, the rebirth of the Dakota is a breath of fresh air for live entertainment. Owner, Anthony xxx, also owns the popular Castro's in the Beach, which boasts live music every night of the week. Under new ownership, the Dakota is following in the path of the extremely successful Castro's, focusing on live music. The lineup for the next few months is impressive and eclectic and exciting and brings back the Dakota to her full glory of the spot to go to see great talent. http://thedakotatavern.com/all-shows/
Love the Detroit sound? Don't miss this one.

Saturday June 1st, 2019
Dakota Tavern
249 Ossington Avenue, Toronto
Featuring:
Duende!
Ryan Dillaha and the Miracle Men
Rogue Satellites
Betty Cooper  
$10 
For more visit: www.thedakotatavern.com