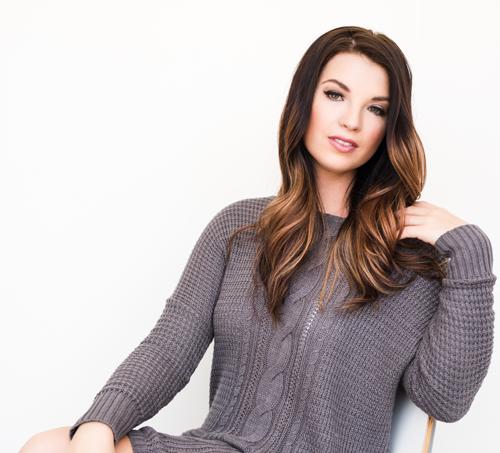 Fri Jun 23, 2017
Canada's most accomplished songwriters, composers and music publishers were honoured June 19 at the 29th annual SOCAN Awards in downtown Toronto, where Canadian rock legends of the last three decades mixed with today's hottest Canadian producers, writers and publishers of urban, country, rock, film & television, jazz, electronic dance, folk-roots, pop and classical music.
SOCAN achievement award winners are determined collaboratively between the Membership Committee of the SOCAN Board of Directors and leaders in the SOCAN Membership department Jess Moskaluke.
Jess Moskaluke was born in Langenburg, Saskatchewan and is a  Canadian country pop singer. She released her debut studio album, Light Up the Night in April 2014, which included the Platinum-certified single "Cheap Wine and Cigarettes".
Jess performed a stripped-down and emotional version of her hit song that evening, accompanied by co-writer Kelly Archer, for the awards show, which also included performances by Erin Falana & Tay of The Remix Project, Shaun Frank and Delaney Jane of The Chainsmokers, Ruth B, July Talk, Snow and Maestro Fresh Wes.
More than 50 awards were presented for success in songwriting, composing and music publishing based on SOCAN data compiled over the last calendar year. The SOCAN Awards have been held since 1990 as an annual show in Toronto and as the Gala de la SOCAN in Montréal, which celebrates and honours the work of SOCAN's Francophone members.
It was quite the day for Jess, as Multi-Platinum country artist Paul Brandt also received his first Canadian Gold Single certification for "I'm An Open Road (featuring Jess Moskaluke)" from Music Canada.