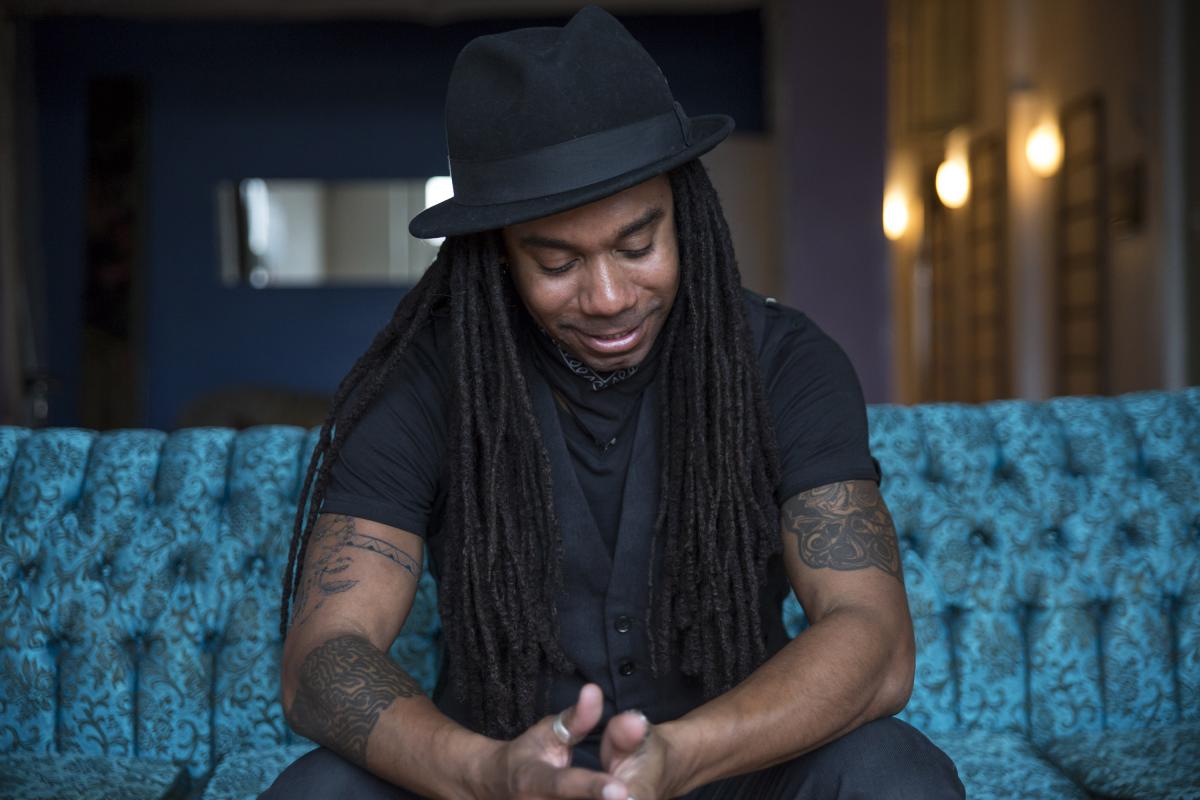 Fri Apr 16, 2021
Artist Julian Taylor has garnered his first Canadian Folk Music Award (CFMA) as Solo Artist of the Year. After a 20-year career of making great music, Taylor is delighted to be recognized for his achievements. For more information please visit the website and www.folkawards.ca.
Taylor, of combined Mohawk and Caribbean ancestry, is a major label veteran, Toronto music scene staple, and musical chameleon. Along with two JUNO nominations this year, Taylor was nominated in two categories for the 2021 CFMAs, English Songwriter of the Year and Solo Artist of the Year, the latter of which he won. In a field of outstanding nominees William Prince, Coco Love Alcorn, Basia Bulat, Sarah Jane Scouten, and Pharis & Jason Romero, Taylor was especially honoured to take the prize. 
It's all due to Taylor's breakthrough year in 2020, when his second solo acoustic album The Ridge earned more than 2 million plays on Spotify, praise from the likes of Jim Cuddy and fellow CFMA recipient  William Prince, and airplay from America to Australia to the U.K. The title song and first single from the album – which hit #1 on the Indigenous Music Countdown, among other accolades – was premiered in American Songwriter magazine, which said, "Lyrically, brilliantly, 'The Ridge' exudes innocence." Exclaim! magazine said, "Julian Taylor strides along in The Ridge, weaving masterful lyricism with songs as warm as the summer breeze." CBC Radio One gushed, "All eclectic and all-encompassing; well-crafted songs, resulting in incredibly entertaining performances." Canadian Musician magazine says, "Julian Taylor's The Ridge is an album so lyrically and sonically rich that it feels like a balm for these jarring times." The album was also heavily supported by Sirius XM Radio and Stingray Music.
Your next chance to see Julian Taylor will be in a live streamed performance with the Julian Taylor Band, on May 20, from the Horseshoe Tavern, as part of their "Horseshoe Hootenanny" series. Tickets: horseshoetavern.com/e/julian-taylor-band-144472827115/
The introspective and often tender content of The Ridge, independently released on Taylor's own Howling Turtle label, is perfectly encapsulated and enhanced by a brilliant cast of sympatico musicians. The compelling combination of piano, fiddle and pedal steel is most often provided by Derek Downham, Miranda Mullholland, and Burke Carroll, respectively. It's also something of a family affair as Taylor's band includes cousins from Kahnawake, Barry Diabo on bass and Gene Diabo on drums/congas. Also featured are Sheila Carabine and Amanada Walther (DALA) on backing vocals, Kevin Fox on cello, and Saam Hashemi on percussion.
For more visit:
juliantaylormusic.ca/
facebook.com/juliantaylormusic/
twitter.com/jtaylorband
instagram.com/juliantaylormusic/
youtube.com/channel/UCmfxzMZkp5SfsQ5_PqPUlSA
open.spotify.com/artist/35k2toFgs8gru6GMPChzo6