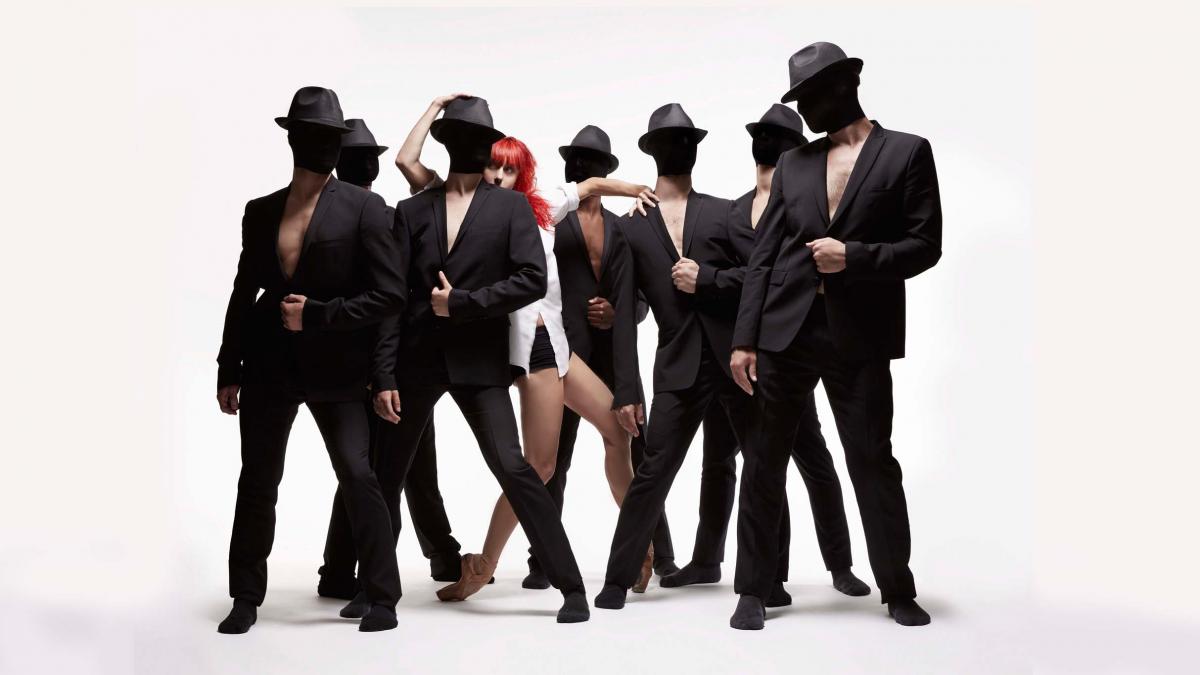 Fri Sep 07, 2018
Civic Theatres Toronto today announced the return of Leonard Cohen's Dance Me, from the internationally-renowned Montreal-based dance company BJM – Les Ballets Jazz de Montréal, on Friday, March 1, 2019. Tickets go on sale this Friday, September 7.
This multidisciplinary piece, inspired by the work of the late poet, artist, and songwriter, Leonard Cohen, completely sold out Toronto's 3,191-seat Sony Centre for the Performing Arts when it made its Toronto premiere in December, 2017.
Guided by artistic director Louis Robitaille and stage director Eric Jean, and inspired by Cohen's inimitable music, renowned choreographers Annabelle Lopez Ochoa, Andonis Foniadakis and Ihsan Rustem have created a spectacular new multimedia work that brings their own unique but entirely complementary personalities to the show's different sections. As the work unfolds, their movements create a powerful and profound choreographic world that aptly reflects Cohen's artistic legacy.
Featuring 15 songs selected from Leonard Cohen's vast catalogue, the selected songs underpin the artist's recurring and universal themes of love, spirituality, poetry, society, artificial paradise, inspiration, creativity and the quest for freedom.
LEONARD COHEN'S DANCE ME
Sony Centre for the Performing Arts, 1 Front Street East
Friday, March 1, 2019
Single tickets range from $62.75 –$156.50
(Prices include per ticket fees. Order/delivery fees may apply)
Tickets are available online at www.sonycentre.ca, by calling 1-855-872-7669,
or in person at the following Civic Theatres Toronto box offices:
St. Lawrence Centre for the Arts Box Office 27 Front St. E., Monday-Friday, 12pm – 6pm
Toronto Centre for the Arts Box Office, 5040 Yonge St., Tuesday-Saturday 1pm-6pm
Ticketmaster phone lines operate 9:30am – 8pm Monday to Saturday, 12pm to 8pm Sundays and holidays. On-line sales operate 24 hours per day.
About BJM
An internationally renowned repertory company founded in 1972, BJM - Les Ballets Jazz de Montréal has been constantly evolving in dynamic fashion ever since. Louis Robitaille has been artistic director of the company since 1998, and over the years BJM has presented more than 2500 performances in 67 countries all over the world, reaching a total audience of more than 2.8 million. With its troupe of international caliber dancers pursuing the vision and mission of the company, BJM also collaborates with celebrated dance professionals and contemporary ballet artists. A major force on the Montreal cultural scene, BJM remains one of the most prolific dance companies in
North America.
About CIVIC THEATRES TORONTO
Civic Theatres Toronto is one of the city's largest multi-arts organizations, operating three iconic venues and presenting a full range of performing arts, theatrical and concert events in both downtown and uptown Toronto at the Sony Centre for the Performing Arts, St. Lawrence Centre for the Arts and the Toronto Centre for the Arts. As a charitable non-profit organization the mission of Civic Theatres Toronto is to activate creative spaces by inspiring local and international artists, connect audiences and to be the nexus for new ideas, elevate artistic potential, and be the catalyst for creative expression that is reflective of Toronto's diversity.
MEDIA CONTACT:
Grant Ramsay, Media Relations Officer
416-368-6161 X 7226
grant@sonycentre.ca