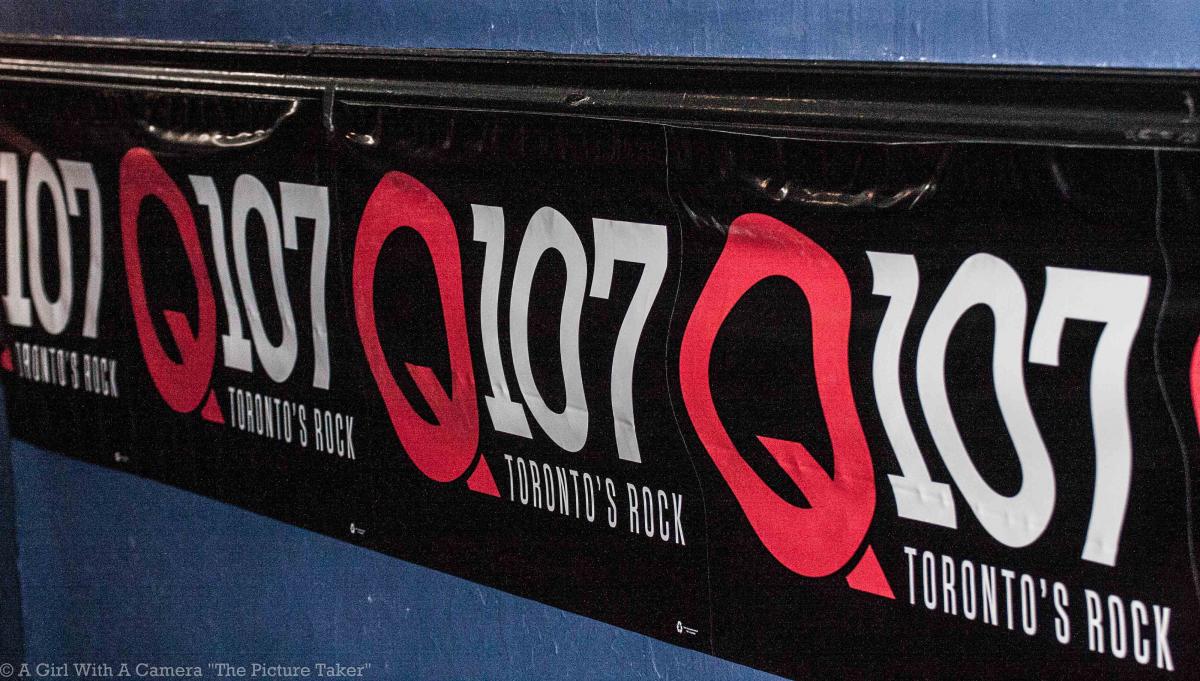 Fri Jun 16, 2017
Photo Credit Pat Blythe A Girl With A Camera The Picture Taker
Q107 (CLIQ-FM) went live on the air May 22, 1977, ten days ahead of schedule. The official "official" date was June 1 at noon. Settled in their first home at the Hudson Bay Centre in downtown Toronto, the first song to hit the airwaves was Murray McLauchlin's "Hard Rock Town". Album rock format was the music of the day and it was a direct hit with the rock 'n' roll babies of the 70's and 80's. Q107 was the sixth FM station to broadcast from the CN Tower.
A history in brief.....
Currently owned by Corus Entertainment since 2000, Q107 was born out of mergers, buyouts and/or acquisitions......Slaight Broadcasting Ltd. (yes, THE Slaight family) took ownership of CFGM Broadcasting Ltd. which then merged with IWC Communications Ltd. (Industrial Wire and Cable) and Montreal's Radio CHOK-AM. While applying for CFGM's licence renewal (and getting Global TV out of the red), Slaight also requested a new FM licence for a sister station. So, here we are, 40 years later and The Mighty Q is still going strong.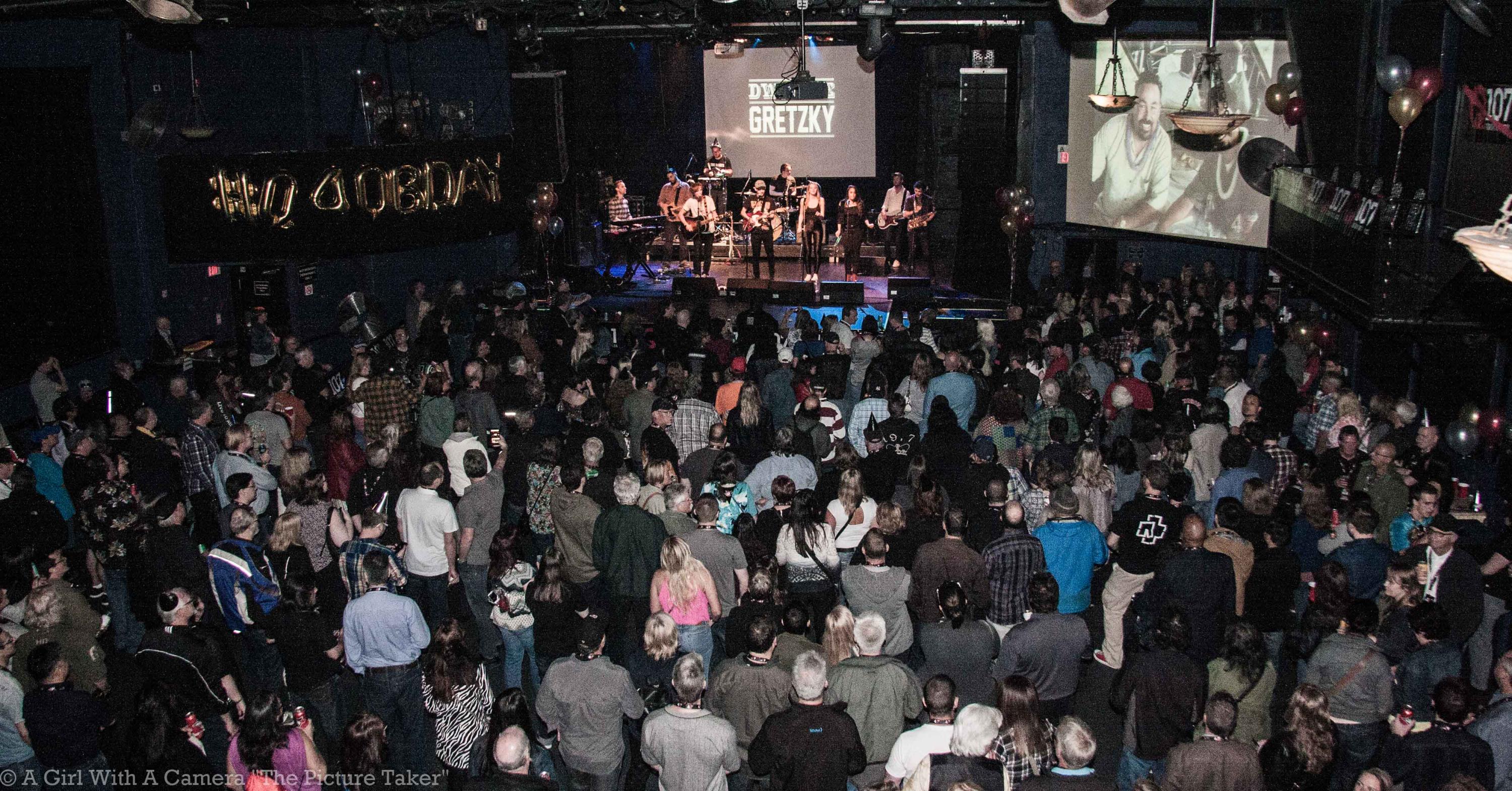 In the beginning there was John Rode, Dave Charles, John Donabie, Marrianne Carpentier, Scott Marlow, Larry Leblanc, Keith Elshaw, Murray Smith, Bob Mackowycz and Mark Dailey with Tony Viner as General Manager. The list of moves, adds and changes has transformed the station over the years with folks like David Haydu (Geets Romo), Kim Mitchell, Jeff Woods, Bob "The Iceman" Segarini, John Derringer, Steve Anthony et al all contributing to Q's magical history. Oh to have been a fly on the wall! One tidbit I found quite interesting..... the previous owners of CFGM had originally applied for an FM licence in 1965 for a religious format. The federal government of the time was against full-time religious programming so the application fell flat. From Billy Graham to "Rock 'n' Roll Will Save Your Soul".
In 1987 Q107 won extensive kudos from the CRTC for the station's contribution to the "support and development of Canadian talent". A partial list of Q's achievements over the years include a nationally syndicated history of Canadian music (co-produced with Telemedia), the establishment of the annual Toronto Music Awards, new facilities for the production of additional children's and community-oriented programming and of course the talent project Homegrown.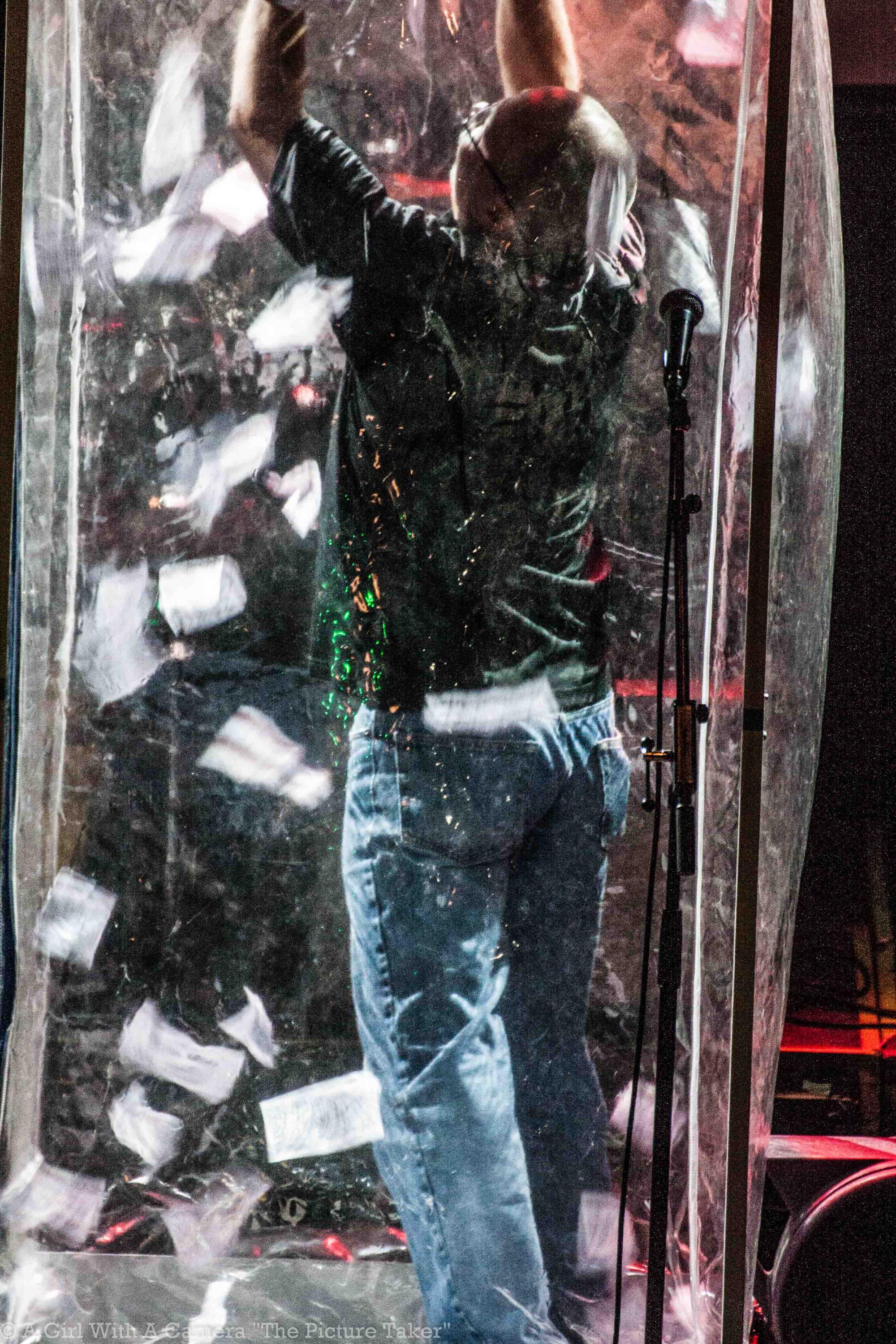 ....and so here we are, 40 years later. Hosted at the Phoenix, the birthday bash was celebrated by, appropriately, Q107's listeners. All those in attendance had won their ticket to party with each other along with some of Q's on-air hosts including John Derringer, Ryan Parker, Andy Frost, Joanne Wilder John Scholes and Jennifer Valentyne. The entire club was filled with balloons, party hats and the requisite birthday party paraphernalia, a photo "stage" where you could have your Polaroid taken with giant gold Q107 balloons, and of course, Q107 bunting everywhere. The evening's events unfolded with audience members grab for cash in the wind chamber, catching t-shirts as they shot out of a mini-cannon by John Garbutt and the "bigga one", a draw for one lucky soul who would win $10,000. Smokey's Poutinerie supplied hungry folks with their signature dish and it was deelish. I had two! The ladies manning the stand were marvelous.
Playing to a packed club, Dwayne Gretzky, an 11-piece ensemble, performed tunes covering several decades. Their set list included The Knack's "My Sharonna", Bruce Springsteen's "Born To Run", Steely Dan's "Reeling In The Years", Wing's "Band on the Run", Rolling Stone's "Miss You", The Supremes' "You Can't Hurry Love" and so, so many more. A fabulous choice, each song was memorable....performed accurately and beautifully....providing everyone with their own personal nostalgic trips. A very high octane band, Dwayne Gretzky energetically performed three sets with the crowd dancing and singing right along with them. Vocals and musicianship were spot on. The perfect choice to end the evening....they closed out the night with Prince's "Purple Rain", a loving tribute to a talent gone way too soon.
Looking forward to number five oh. Happy Birthday Q107. Wishing you many more years of rocking and a rolling!