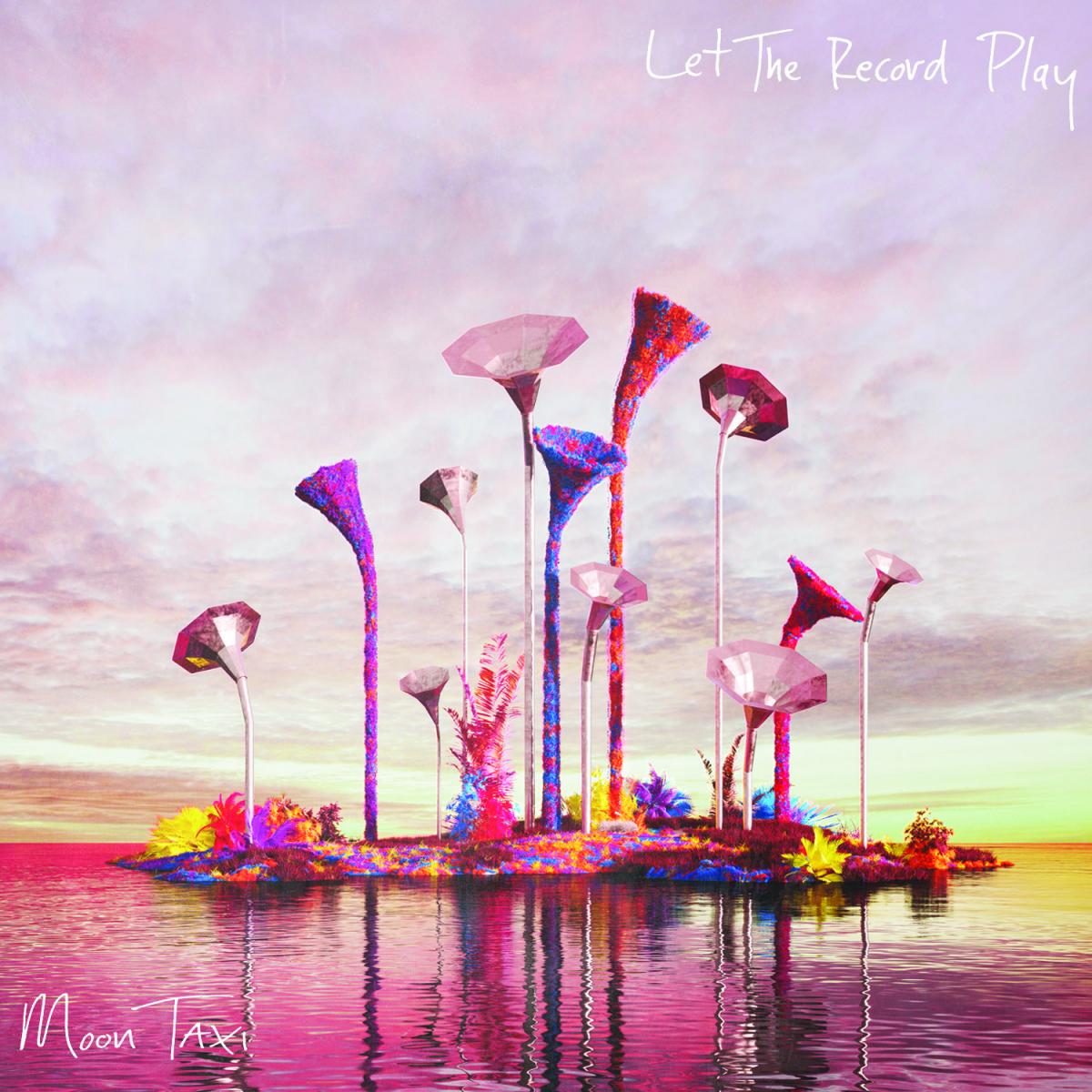 Fri Jan 05, 2018
Nashville's own alt-rock-five-piece band, Moon Taxi, has released their new song, Good As Gold off their highly anticipated fifth studio album, Let The Record Play, which is set for release on January 19th via RCA Records. The feel-good anthem will have everyone ready to dance for days with its use of upbeat horns and keys. The band also released a lyric video for the track. Click here to listen/buy/watch.
Good As Gold, as well as Let The Record Play, and single, Two High, are available as instant-grat tracks when fans pre-order the upcoming album. Pre-order is available at all digital retailers here. Good As Gold, the most recent instant-grat track, has already become a fan favorite with over 1.5 million streams on Spotify in less than a month, available here.
"Good as Gold is a song about empowerment. It's about reaching that moment, that place where all your hard work pays off. It's no coincidence that we wrote it as the Nashville Predators were fighting for the Stanley Cup last season. Team colors inspired the lyrics for sure," says Wes Bailey (keyboardist).
Let The Record Play is a triumphant moment of rock-pop exploration that proves that Moon Taxi is a rare band that can address the temperature of our turbulent times while also providing the euphoric musical escapism we so badly need. Produced and mixed by Spencer Thomson (the band's guitarist), Let The Record Play is a document of one of the most creative bands to emerge from Nashville's immensely fertile landscape – and one that has been thriving on the festival scene for years, bringing their electric performances to Coachella, Austin City Limits, Bonnaroo and beyond. Beloved enough in their hometown to sell out two nights at the famed Ryman Auditorium this past October, this LP – and their new relationship with RCA – is certain to catapult them even higher.
Tying into the release of their upcoming album, the band will be performing their hit single, Two High, on January 12th on The Today Show/ Megyn Kelly TODAY. The song is a global streaming hit, it is a certified gold in Canada and has broken into the top 20 at Alternative Radio. In addition to reaching #1 at Triple A Radio in the US, it is being played on Sirius XM's The Spectrum, Alt Nation and Jam On, and has garnered over 72 million streams on Spotify alone. The band recently released the official music video for Two High, which trails the band and their fans throughout the world, backstage and on stage at their electrifying live shows that have earned them millions of fans. Listen/watch the video for Two High here and to pre-order the album Let The Record Play.
UPCOMING TOUR DATES:
February 1 – Boone, NC – Schaefer Performing Arts Center
February 2 – Knoxville, TN – Mill & Mine
February 3 – Knoxville, TN – Mill & Mine
February 8 – Bloomington, IN – The Bluebird
February 9 – Lexington, KY – Manchester Music Hall
February 10 – Palatine, IL – Durty Nellie's
February 14 – Fayetteville, AR – George's Majestic
February 15 – Columbia, MO – The Blue Note
February 16 – Oklahoma City, OK – The Jones Assembly
February 17 – Kansas City, MO – The Truman
March 2 – Punta Cana, Dominican Republic – One Big Holiday 2018
March 23 – Covington, KY – Madison Theater
March 24 – Covington, KY – Madison Theater
March 25 – Houston, TX – In Bloom Fest