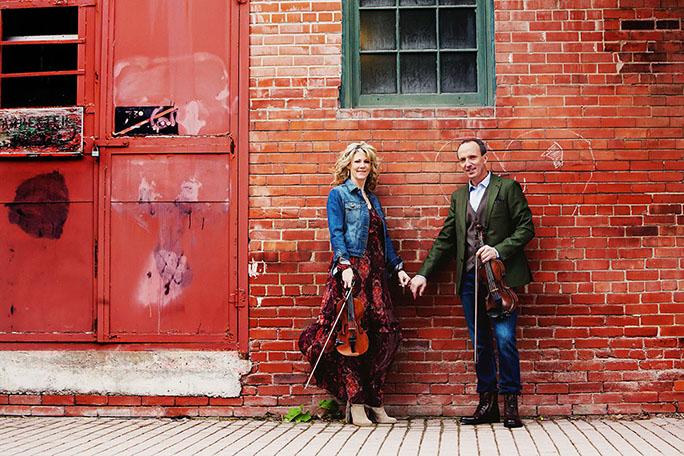 Fri Jul 10, 2020
As Canada's 'First Family of Fiddlers,' Natalie MacMaster and Donnell Leahy share hundreds of thousands of albums sold, a GRAMMY win, 14 JUNO nominations and four wins, a Canadian Folk Music Award, 21 East Coast Music Awards, five Canadian Country Music Association wins, a GEMINI win, four honorary doctorates, an induction into the Casino Nova Scotia Hall of Fame, an Academy Award-winning documentary, and a Member of the Order of Canada between them, both as solo artists, frequent collaborators, and Donnell in Leahy alongside his 10 siblings. They also have seven children who, for their part, shine onstage as the MacMaster Leahy Kids.
And now, for the first time ever, they're opening up to the public a writing opportunity with an invitation to finish a melody they've started temporarily called the "COVID Co-Write."
"Donnell and I have written the first part of a tune," Natalie says. "We're inviting anyone — and we mean anyone — with any musicality on any instrument in any style to take a crack at writing the next section for us."
This includes voice and dance, she adds.
"The new masterpiece will be featured on our upcoming recording, which we are currently working on. We'll pick from all the entries what we feel is the best complement to what we already have."
Entries in MP3 or WAV format for "COVID Co-Write" close July 31st at 11:59pm EST and can be sent to covidcowrite@gmail.com
For more visit:
natalieanddonnell.com/
facebook.com/nataliemacmaster
instagram.com/nataliemacmaster_donnellleahy/
twitter.com/NatMacMaster