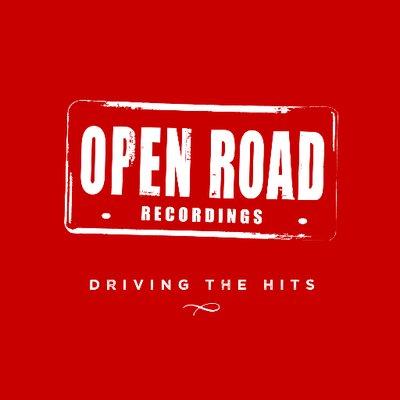 Fri Aug 04, 2017
Music Canada has recently unveiled new updates to their Album Award protocol, which will now include digital song sales and stream count equivalents towards new certifications. This new development has had huge implications towards Open Road Recording's overall roster, deeming five albums certified Gold, and one album has become certified Triple Platinum.
"It's exciting to see digital analytics now taken into account, and the numbers overall speak to the success of the country genre when it comes to streaming and downloads. We are so proud to see Dean add 3 Gold Albums to his long list of accolades, as well as Tim Hicks, High Valley and Johnny Reid," said Ron Kitchener, Founder of RGK Entertainment.
The following albums have been added to the overall totals:
GOLD:
· Dean Brody – Trail In Life
· Dean Brody – Crop Circles
· Dean Brody – Gypsy Road
· Tim Hicks – Throw Down
· High Valley – County Line
TRIPLE PLATINUM:
· Johnny Reid – Dance With Me
In addition, Open Road Recordings / RGK Entertainment are collectively up for 22 CCMA awards across all categories. In previous years, RGK has won CCMA Management Company of the Year 13 years in a row, and ORR has won Record Company of the Year nine times total.
Previously in June, Open Road had three of the Top 10 songs on Canadian country radio, and seven songs in the Top 50. In the last quarter, radio share almost doubled. The Road Hammers latest single "Crazy About You" peaked at #6, and they are getting ready to release their next single "Your Love is A Drug" on Aug 9.
Dean Brody kicked off the national CP Rail 150 Tour on July 28 in Port Moody, and he'll be headlining the newly named Budweiser Stage on Aug 24 in Toronto, making him one of the first domestic country acts to be able to take to that stage. Tim Hicks and Carly Pearce will be joining him.
Tim Hick's "Slide Over" just went to #2 at Canadian country radio, and has been #1 on Sirius Country's Most Wanted List for 3 weeks in a row. He was also recently awarded Platinum Awards for both "Stronger Beer" and "Get By", as well as two CIMA Road Gold Certifications for touring recognition.
About RGK Entertainment Group:
RGK Entertainment Group, founded by Ron Kitchener, has become a highly regarded and innovative force in today's competitive entertainment industry. The umbrella of RGK Entertainment Group includes: Open Road Recordings, Canada's #1 country record label; publishing companies Roots Three Music and Rogue Eleven; DART Events, a touring events planning company; TopCountry.ca, Canada's premier music news source; RGK One Shot Productions, a television development company. RGK remains strongly focused on artist management, having won Management Company of the Year from 2009 to 2014 and Manager of the Year nine times at the Canadian Country Music Awards (CCMA). Kitchener's management style and business acumen has built his roster to include JUNO winners Doc Walker, Dean Brody, The Road Hammers, Corb Lund, Tim Hicks, Blackjack Billy and MadelineMerlo in addition to newcomers Jessica Mitchell, River Town Saints, Hunter Brothers and Sons of Daughters.
Website: rgkentertainment.com
For more information, please contact:
Jessica Leach
E: jessica@hypepr.ca
O: 416.704.2166