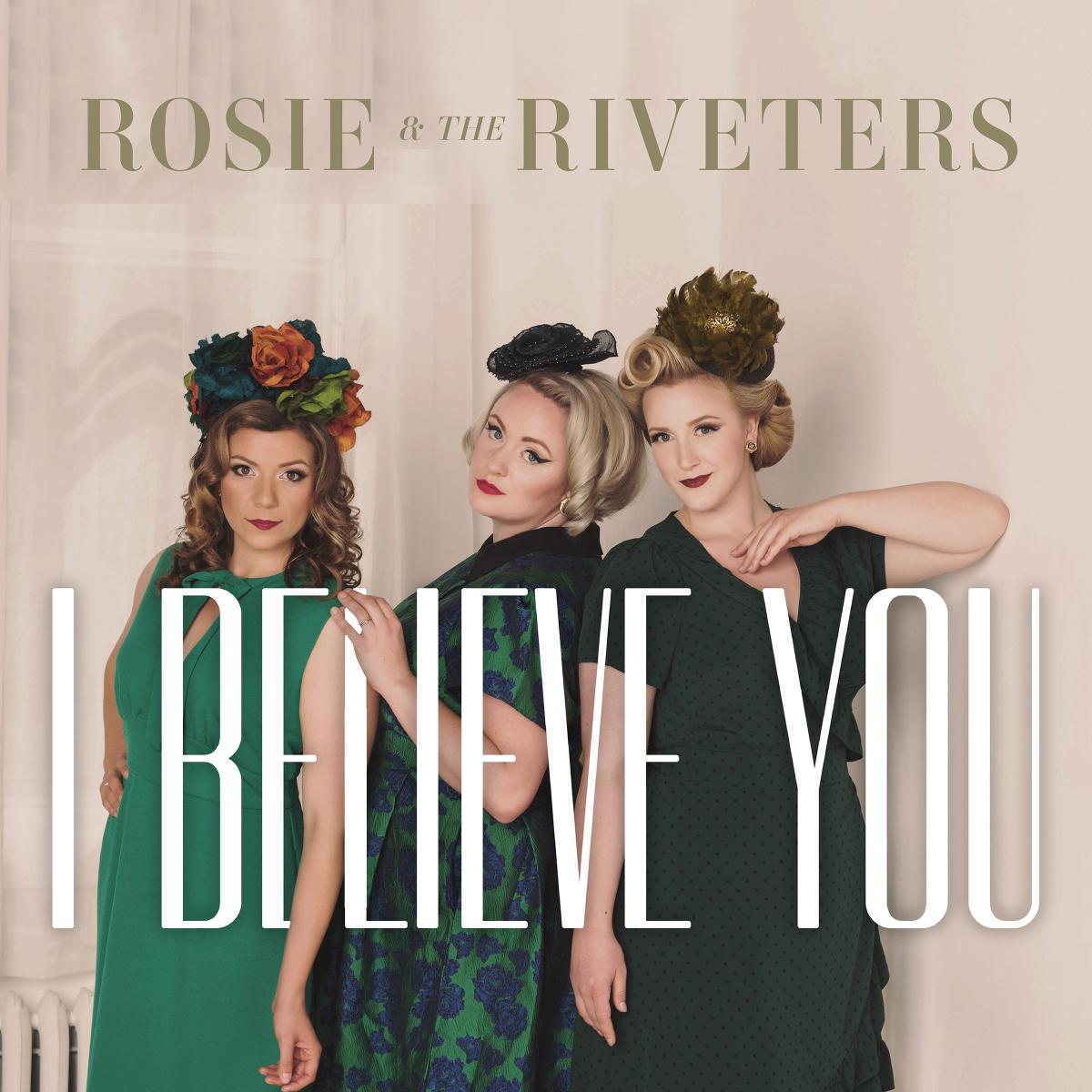 Fri Mar 16, 2018
Rosie & the Riveters have released their new song I Believe You, a heartfelt tribute to the #MeToo movement. Coinciding with International Women's Day, the powerful video stands up in support of women who have experienced sexual assault.
Billboard commented on the video and called it "powerful [and] daring," saying, "Their purposeful lyrics and poised harmonies are meant to...inspire every woman." Watch here and feel free to share: http://bit.ly/2twGQtQ. All proceeds from I Believe You will be donated to organizations that provide support for survivors of sexual assault.
Of the song, the band says, "We wrote 'I Believe You' because we were nauseated by the results of various sexual assault trials that resulted in minimal or no sentences for the perpetrators. The way that survivors were torn apart during trials and in the media reminded us why so many women stay silent. We wanted to be a voice of compassion and love for survivors."
I believe you when the jury has failed
I believe you, no, you're not telling tales
Stand for your truth, you're not alone
I've been there, I believe you
What's The Story About Rosie & the Riveters?
Since the band's formation in 2011, the Riveters have quickly taken the folk scene by storm sharing the stage with the likes of Arlo Guthrie, Serena Ryder and Fred Penner. The band's reinvention of vintage folk garnered much national attention for their debut album, Good Clean Fun!, released in 2015. It peaked at #9 on Earshot Magazine's national folk/roots chart, and their single, Ain't Gonna Bother, reached the #5 spot on the CBC Radio 2's national Top 20 countdown. In 2016 they won a Saskatchewan Arts Award (Emerging Artist Category) and they also picked up nominations for a Canadian Folk Music Award (Vocal Group of the Year) and a Western Canadian Music Award (Roots Duo/Group of the Year).
For more visit rosieandtheriveters.com