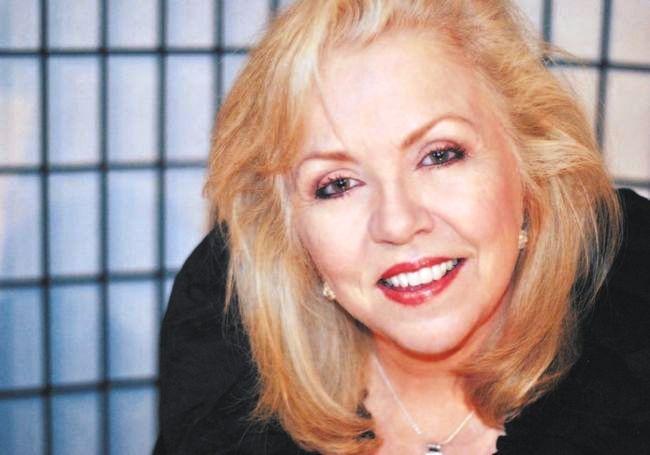 Fri Apr 28, 2017
Each year SING! Toronto honours a person or ensemble who has made a significant contribution to the vocal arts in Canada and internationally. We are pleased to announce the 2017 honouree: Elaine Overholt. She will receive the award on May 27 at Jane Mallett Theatre as part of the " O Canada! The Golden Age of Canadian Pop" concert. Tickets at boxoffice.stlc.com
Ms. Overholt has established herself as one of North America's most respected and treasured singers, voice coaches and vocal producers. She has performed on stage with such musical titans as Ray Charles, Martin Short and Paul Shaffer. As a coach, her clients range from Hollywood A-listers John Travolta and Michelle Pfeiffer in 'Hairspray' the movie; Richard Gere, Catherine Zeta-Jones, Renée Zellweger, and Queen Latifah for the Oscar-winning 'Chicago'; TV star Ellen Degeneres on 'The Ellen Degeneres Show', to stars on Broadway, to hundreds of recording artists, including current pop phenom Shawn Mendes. Her 'Big Voice' TV series aired on the Oprah Winfrey Network. Elaine and her team coach young and not-so-young, emerging talent seven days a week at her Big Voice Studios in Toronto.
"It is a great honour to be recognized by an organization that so closely reflects my own beliefs in the championing of the human voice for the betterment of the human spirit. I am very much looking forward to celebrating Canada's rich and diverse vocal artistry with all of you at "Sing! The Toronto Arts Vocal Festival". Elaine Overholt
Past recipients are: The Nylons (2016), Sylvia Tyson (2015), R. Murray Schafer (2014), Frank Busseri on behalf of the Four Lads (2013), and Michael Burgess (2012) The SING! Legacy Award statue was designed and sculpted by Saskatchewan artist Jack Jensen.