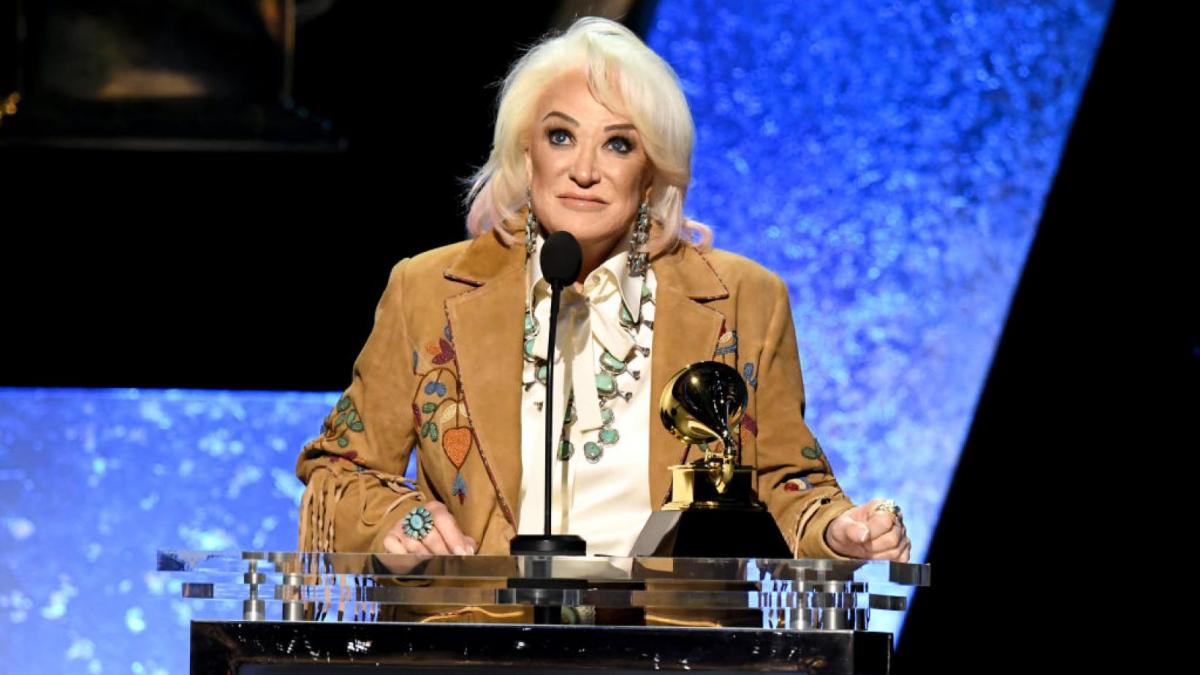 Fri Jan 31, 2020
After 48 years of making records Tanya Tucker, The Texas Tornado, has been awarded a Grammy Award, not just one but two of the trophies, one for album of the year While I'm Livin' and as a songwriter for " Send My Flowers Now".
Tanya Tucker had her first hit, "Delta Dawn", in 1972 at the age of 13 and her first Grammy win at 61 years old. Tucker became one of the few child performers to stay relevant into her adult years, without losing her fan base, Brenda Lee being another that comes to mind. During her long career, she has amassed a string of Top 10 and Top 40 hits as well as many successful albums, Country Music Association award nominations, and hit songs such as 1973's "What's Your Mama's Name?" and "Blood Red and Goin' Down", 1975's "Lizzie and the Rainman", 1988's "Strong Enough to Bend", and 1992's "Two Sparrows in a Hurricane".
"While I'm Livin'" is the twenty-fifth studio album by  Tucker. It was released on Fantasy Records and was produced by Brandi Carlile and Shooter Jennings. It was her first album in a decade, since 2009's 'My Turn', and her first album of original material since her 2002 album, 'Tanya'.
Watch here:
https://youtu.be/sCnAyFCDFdU
At the awards show,  Ms. Tucker accepted with producers, Brandi Carlile and Shooter Jennings, along with the co-writers, Phil and Tim Hanseroth.
The Seminole Texas native summed up her feelings, "You know, after almost 50 years in this business, after many dreams, it's unbelievable to me that I'd have a few 'firsts' left. So, after 14 trips, 14 nominations, this is the first win."
Congratulations Tayna Tucker!