Fri Jan 05 2018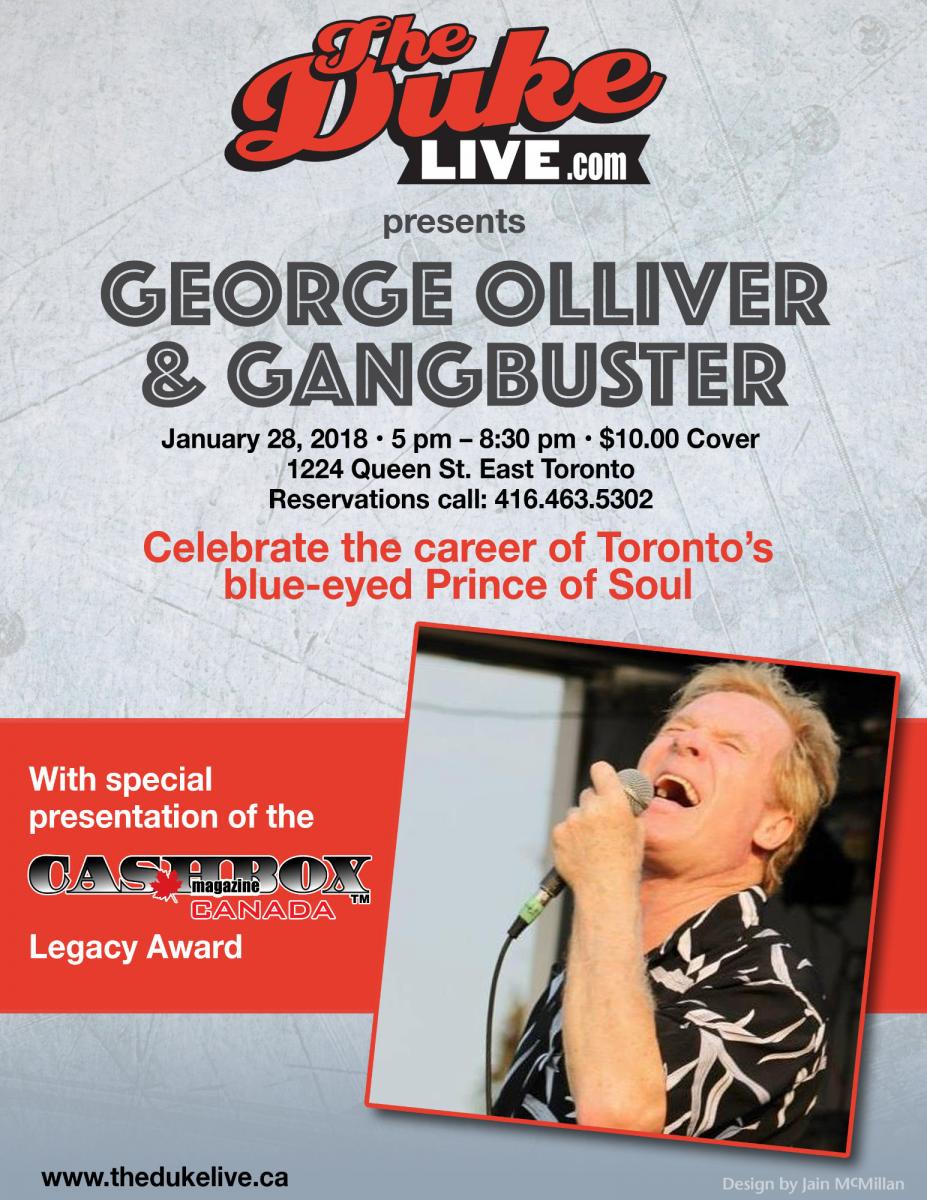 George Olliver is a Canadian musical institution. Audiences have been raving about his stage show for years. He has been described as a dynamic performer, great soulful voice and probably the best showman in Canada! What is often overlooked is that he is a prolific writer, producer, and successful recording artist. Olliver's career shot to stardom as the lead singer of the now legendary R&B band Mandala, with TOP TEN hits "Opportunity" and "Give and Take".
Nicknamed "The Blue-Eyed Prince of Soul" he has remained one of the most popular performers on the Canadian music scene. George's extensive touring over the years has brought him international success, acknowledged by fans and industry critics alike. Having performed on tours with such acts as The Who, Rolling Stones, Cream, George learned the importance of live performance.
Moving on into the seventies, Olliver formed Natural Gas with the bands self-titled album, charting in the TOP 10 in Canada and TOP 50 in the U.S.