Fri Nov 30 2018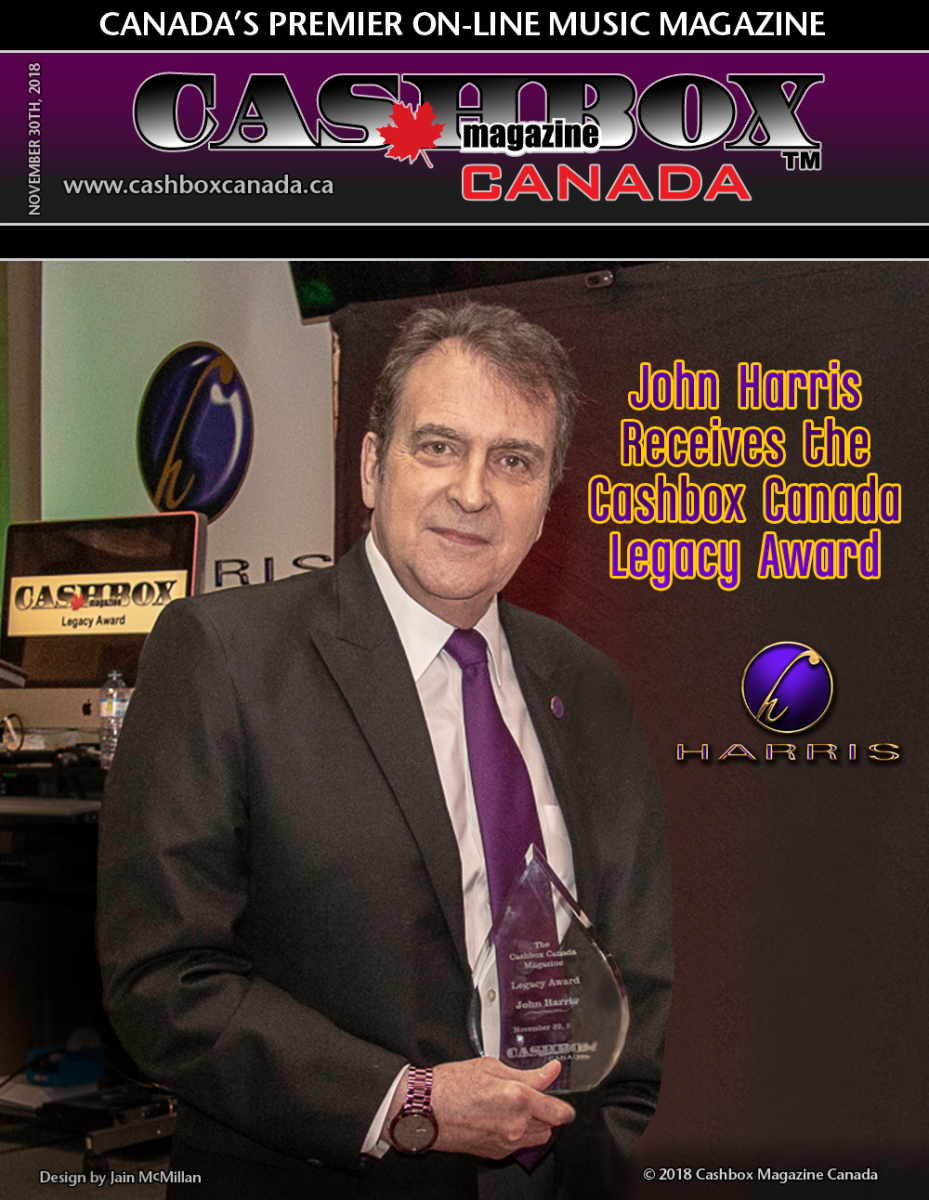 On November 22, 2018, Cashbox Magazine Canada presented another in its series of Cashbox Canada Legacy Awards in Toronto to a Canadian music industry builder and educator, John Harris. The presentation ceremony took place at Harris Institute in Toronto, a music industry school started by Harris in 1989.
The evening was attended by many of John's contemporaries and fellow music industry icons and was highlighted by a live solo performance by Lisa Hartt, whom John managed. Hartt performed her hit 'Old Time Movie' and a moving version of Leonard Cohen's 'Tower of Song', a perfect fit for John and the evening.
Cashbox CEO/Editor in Chief Sandy Graham presented the award to an emotional Harris who gave a heartfelt acceptance speech where he gave thanks to all who helped him on his journey with a special thanks to "two people who are unable to attend because of the distance, and it's a really far distance, so thanks Mom and Dad who are up there" as he pointed up to heaven.