Fri Feb 26, 2021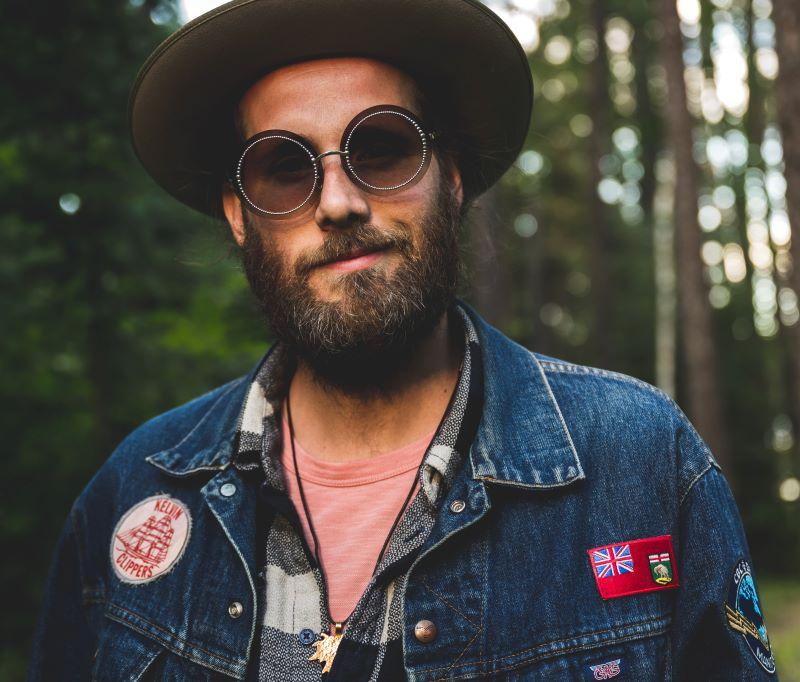 Lorette West, MB's folk-pop musician Kevin Roy Kratsch — known professionally as the cosmic Canadian balladeer that is Mister K — has just released his debut album, In Event of Moon Disaster, and single "Tamarack".
Check out the video of "Tamarack" on YouTube here:
To celebrate, Mister K has recorded a live, acoustic rendition of the song from the comfort of his own backyard in the region of Lorette West. The powerful performance of "Tamarack" features the aspiring musician's wife Avery on backup vocals and guitar — and their adorable bulldog Luna, for emotional support.
Mister K points out that one of the sonic "easter eggs" found in the new album comes from his little canine companion; every time the word "moon" is sung on In Event of Moon Disaster, Luna rings a bell.
"If you listen hard enough," he adds.