Fri Apr 23, 2021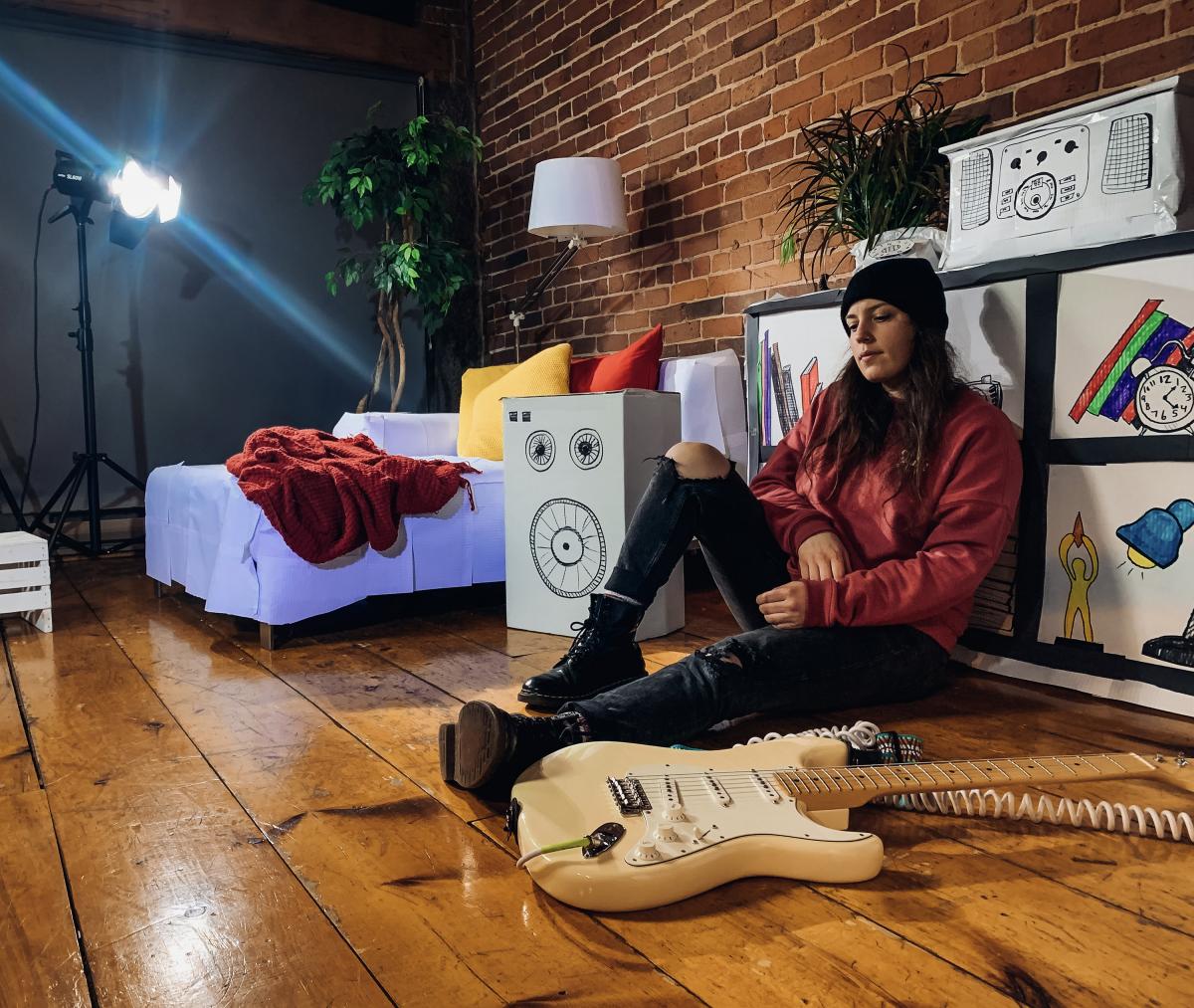 There's a 'beauty in tragedy' and 'dreaminess to heartache' that Canadian multi-instrumentalist Esther Spiegelman — and group Let's Be Giants — weave into their encapsulating new single, "I Don't Mind".
Landing ahead of the Montreal-based band's forthcoming album, Fade In / Fade Out, the song features simple lyrics with a profound message; Spiegelman both implores you to listen, and also hear what she's feeling, what she's wishing, and what she's needing. Drawing on the nostalgia of 90s soundscapes — think Liz Phair asking Dolores O'Riordan to the dance, only to find out that Mazzy Starr was the opening band — "I Don't Mind" lulls you into memories of heartbreak, but with an air of hope that you'll survive this, too.
Having fronted several outfits over her tenure as a singer/songwriter, it was Spiegelman's assembly of Let's Be Giants where she found her niche. After recruiting Jeremie Dallaire on guitar, Matt Wozniak on bass, and Simon Pesant on drums, songs Spiegelman had started penning began to take a life form all their own.