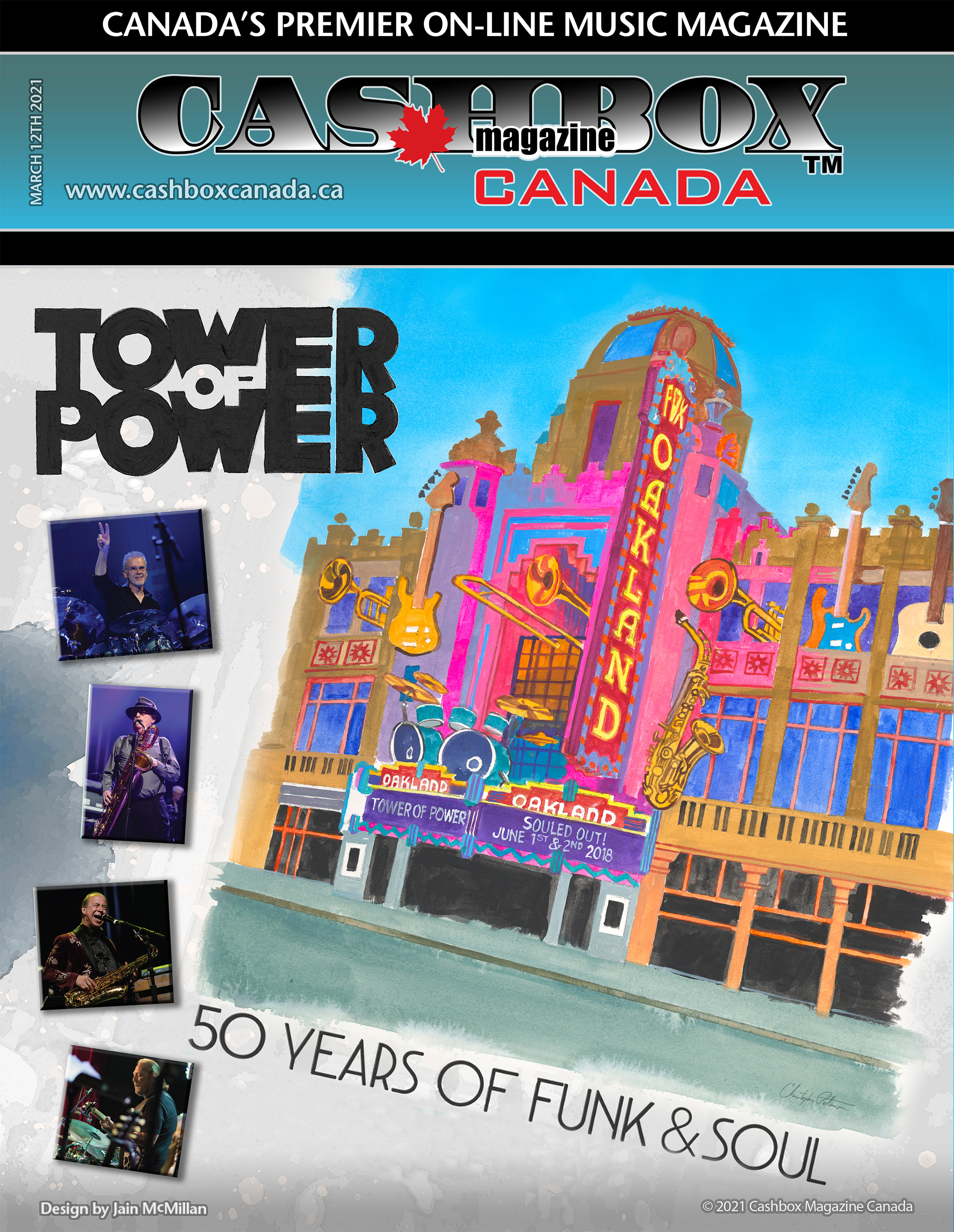 Fri Mar 12, 2021
"You can take the boy out of Oakland but you can't take Oakland out of the boy."
That line from band leader and founder Emilio Castillo is crucial to understanding how, against all odds, an Oakland CA. band took the world by storm. Also crucial, 50 Years of Funk & Soul: Live at the Fox Theater – Oakland, CA June 2018, which drops March 26, 2020. As much cultural artifact as album, it plays out the Tower of Power history in story and song.
Who better to tell the story than Emilio Castillo himself?
Castillo was only 17 years old when he met Stephen "Doc" Kupka and started to assemble the band that would become Tower of Power. "I had no vision at all, I just loved playing soul music. My idols were a tight little local band called The Spyders and they had gigged in Sacramento. I thought, 'Man, if I could just get to Sacramento that would be it.' That's literally how small my vision was at the time."
Oakland, the streetwise sister of San Fran, was home to a more mixed population and preferred the hard hustling sounds of a blue collar environment. The glue holding the people of Oakland together was soul music.
"We always called the East Bay, where we were from, the dark side of the Bay. It was more ethnic, with a lot of blacks, Hispanics and Asians, and soul was the thing there. So, we called our first album East Bay Grease and put a map of Oakland on the cover, which proved to be a really smart move. People all over the world started saying that we represented the Oakland soul sound."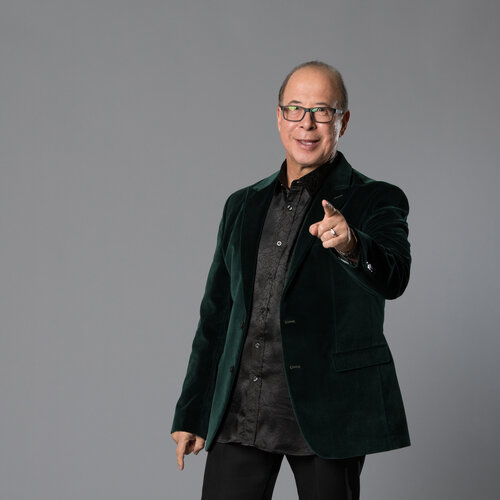 So yeah, without thinking about it, Castillo and crew found themselves with a sound that would soon spread out from Oakland to shake up the world. They defined an "Oakland soul" sound as instantly recognizable as those from Detroit, Memphis and Philadelphia.
"Oakland is a very special city, it has a really unique type of soul to it. I loved Memphis soul music, yet because of my upbringing I always wanted to make it slicker. I think that defined my approach to music."
As with many of their peers, success gave birth to excess and Castillo says the band did everything possible to destroy itself but escaped relatively unscathed. Once Castillo went sober in 1989, he turned massive attention to revitalizing the band and burnishing the Tower Of Power brand. Back in studio and onto the road they went, defying styles and music biz trends.
Comes the 50th Anniversary, and the guys wanted to come out large. The show was set in Oakland's Fox Theatre, a vintage soft seater.  Bandleader and saxophonist Castillo invited back a few key ToP alumni, including saxophonist Lenny Pickett (musical director of the Saturday Night Live band); keyboardist Chester Thompson (Santana); guitarist Bruce Conte and former vocalist Ray Greene, who showed off his trombone prowess. They join the renowned modern line-up of the band, featuring co-founder Stephen "Doc" Kupka on baritone sax, longtime drummer David Garibaldi, and lead vocalist Marcus Scott. Adding a bittersweet tinge was the presence of founding bassist Francis "Rocco" Prestia, who passed away in September 2020.
Over the course of two memorable evenings in June 2018, legendary soul-funk-R&B outfit Tower of Power returned to Oakland, the city that started it all. There to celebrate its landmark 50th anniversary with a few thousand friends, family and fans with a ceiling shaking party to leave a legacy for the ages.
That would be 50 Years of Funk & Soul: Live at the Fox Theater – Oakland, CA June 2018- the album.
Due out March 26, 2021 from Artistry Music/Mack Avenue Music Group (Full Hi-Res Digital Album Available for Exclusive Streaming and Download on Qobuz on Feb 26th), the high-spirited live album and video offers a reminder of the communal joys of the live music experience, something that's been sorely missed during this staggering pandemic year.
Released as a 3-LP set, a 2-CD/DVD combo, a standalone DVD, as well as digitally, 50 Years of Funk & Soul is the next best thing to hearing these brilliant musicians in person. Fittingly for such a special occasion, Tower of Power went all out for these hometown shows, supplementing the core 10-piece band and its iconic horn section with additional horns and a string section.
"That was so much fun, so much love and so strong. That whole week was a blast. The rehearsals were amazing, just playing and hanging out with the special guests, getting a special award from the mayor of Oakland for putting the city on the map, it was all cool. Interesting sidebar, The Fox is an Oakland treasure that was falling into disrepair and the owners were having a hard time keeping it going. Shortly before the shows, investors stepping forward and the Fox was fully restored."
The Oakland sound is vividly represented throughout the nearly two hours of pulse-quickening funk that makes up 50 Years of Funk & Soul. The set list spans the band's history, from classic hits "You're Still a Young Man," "So Very Hard to Go," "What is Hip?" and "Don't Change Horses" to newly-minted favorites like "Stop" and "Do You Like That?" from recent albums on Artistry Music/Mack Avenue Music Group, Soul Side of Town (2018) and Step Up (2020). The band shows off its taut precision on the intricately syncopated "On the Serious Side" and proves eerily prophetic by including the urgent "Soul Vaccination."
Once the album drops March 26, it'll be an anxious time for Castillo. Used to fronting the band for 200 dates a year, he's only played a single gig since last March, joining Los Lobos for a drive-in concert at the Ventura County Fairgrounds. "It's really been a challenge," Castillo says of living in lockdown." I'll tell you that once the virus is over, we'll be back on the road as quick as we can. Being in Tower of Power has been a very rewarding experience and I'll be doing it till I drop."
For sure, as there is this monumental album to promote and Castillo is a practical man. Asked what he'd like a listener to take away from the album, he responds:" That this is not just a bunch of old guys up there. This band is special. People come up to me all the time and say, 'Wow man, 50 years! I can't believe it, you're sounding better than ever.'  If all the listeners go away with that, I'm happy."
Then he adds, "I live in Arizona now but 200 days a year, I'm out there preaching Oakland."
Editor's Note:
TOWER OF POWER 50TH ANNIVERSARY
OUT MARCH 26 - 50 Years of Funk & Soul: Live at the Fox Theater captures Tower of Power's storied career with no-holds-barred victory lap concerts in Oakland, CA on June 1 & 2, 2018, performing their full spectrum of life-affirming funk and soul hits. Available as a 3-LP set, 2-CD/1-DVD package, standalone DVD and digital audio configuration, these historic performances include special guests Chester Thompson, Lenny Pickett, Francis 'Rocco' Prestia, Bruce Conte and Ray Greene.The full hi-res digital album will be available for exclusive streaming and download on Qobuz starting on February 26th, 2021!
instagram.com/towerofpower
twitter.com/officialTOPband
facebook.com/towerofpowerband
towerofpower.com