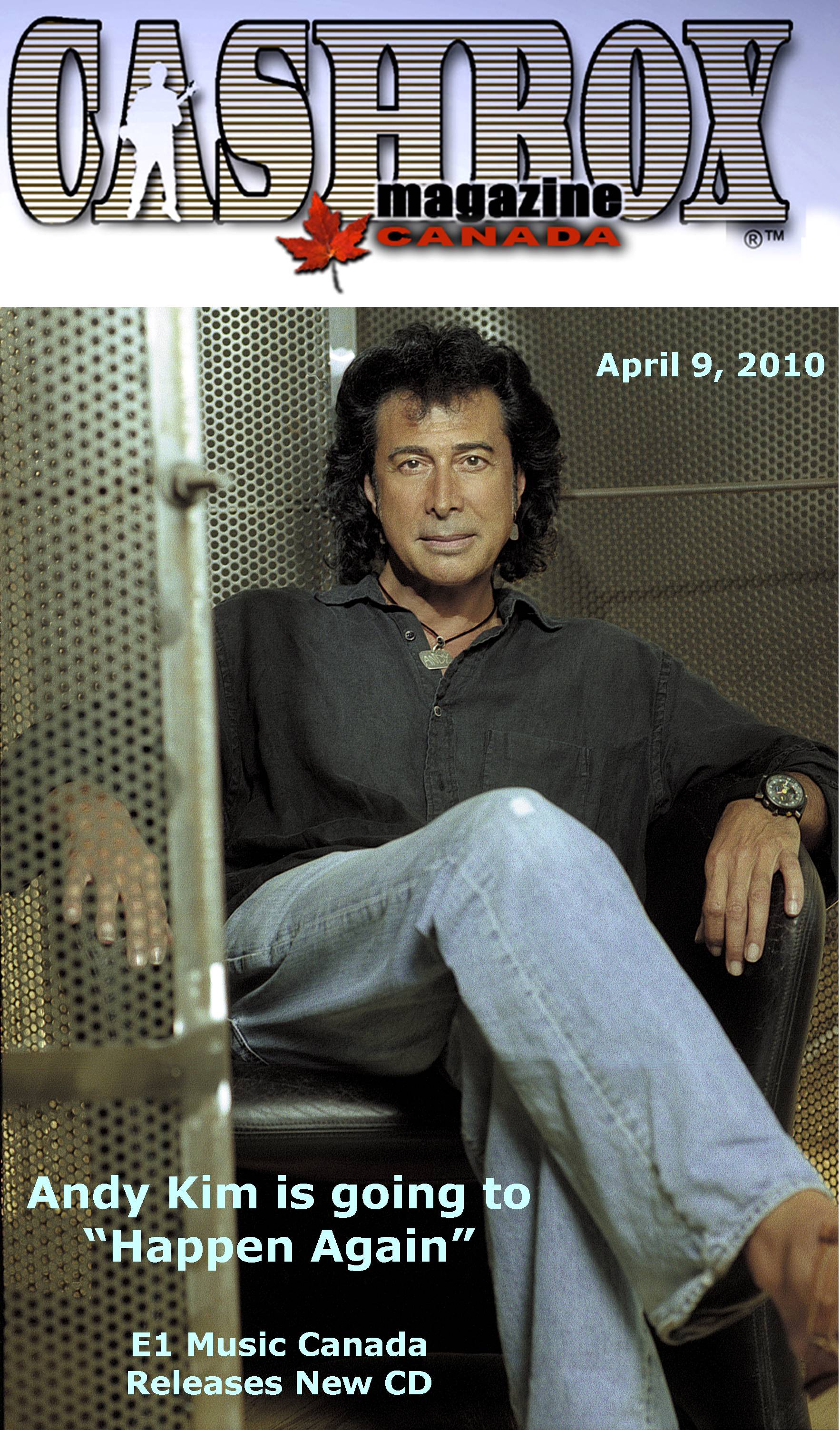 Fri Apr 09, 2010
On first encounter with the speaking voice of Andy Kim, you can hear the richness and passion in his words. And he is not even singing. Kim is a combination of amazed and excited about the release of his new CD, 'Happen Again', distributed by E1 Canada.
"The CD was recorded in Los Angeles, but it all came to life when I met Eric Alper last November, and E1 expressed serious interest in promoting and marketing Andy Kim and my new product", explains Kim. '' I have been living in the U.S. for many years, but Canada has always been my home. It is quite fitting that my launch of this new product is right here – in my home country".
Andy Kim was actually born in Montreal, Quebec, growing up as one of four siblings, and his parents who were instrumental in giving him the background and backbone to become what he is today. "I was only 16 when I left for New York to pursue my writing career. I was always an 'A' student, so this was just one more step in my need to learn;  this time the art of songwriting. I ended up in the famous Brill Building, the hotspot at the time for all and everyone who wrote hit songs. I was immediately taken under the wings of Jeff Barry. In 1968, I had my first hit song with ''Baby How'd We Ever Get This Way" on the Steed label.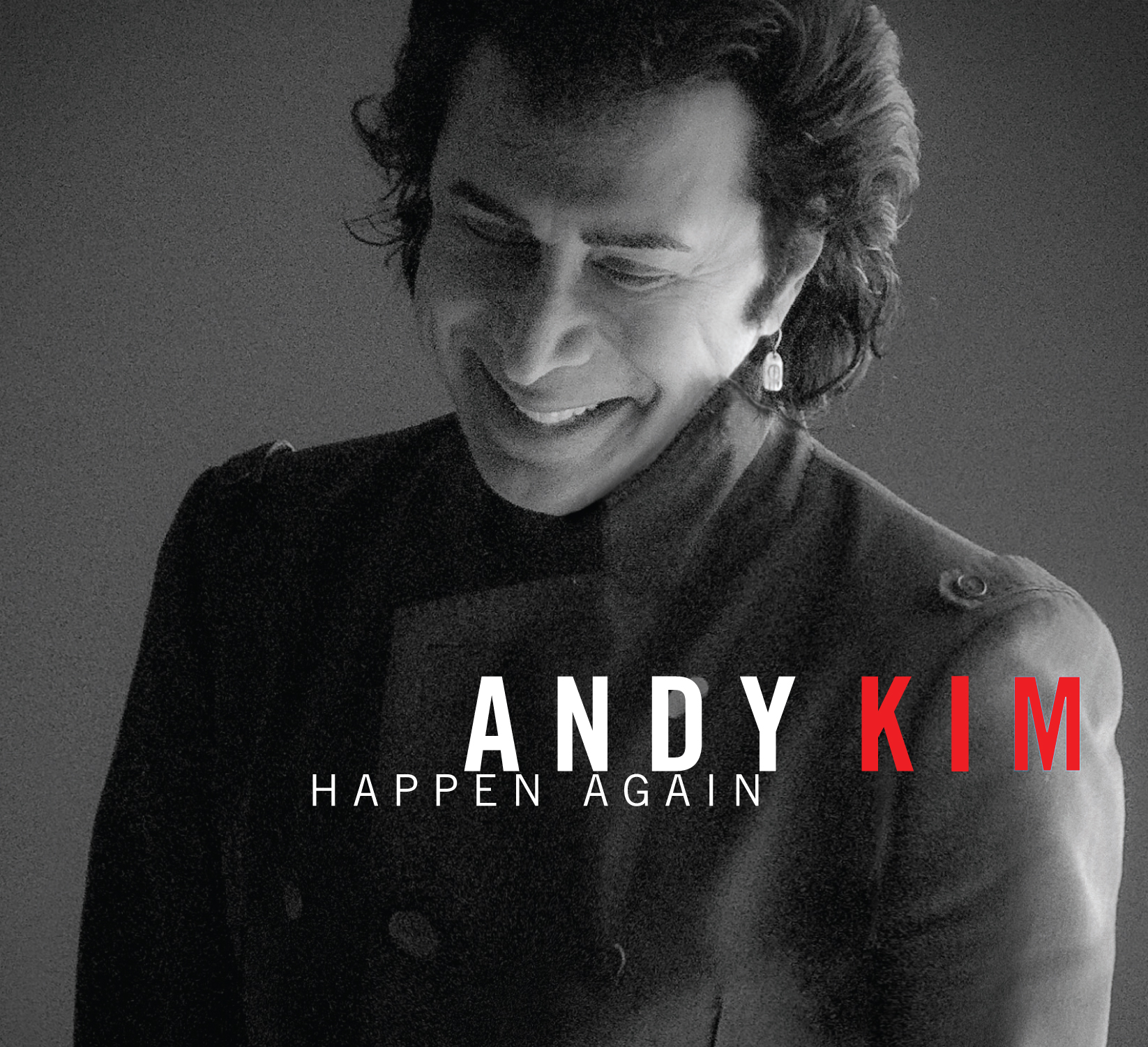 In the Brill Building tradition, this was immediately followed up with 'Shoot 'Em Up Baby' then 'Rainbow Ride', 'Baby I Love You' and the classic Rock Me Gently  to list a few which established me on the music radar not just in North America, but Europe as well. (Kim is still hugely popular in Eastern European countries like Germany and Austria)." A recent phone call to Kim came from a musician on a tour bus who had once again heard 'Baby I Love You', this time on XM (Satellite) Radio, and wanted to tell him what a great, timeless song this was; the call was from Beach Boy Brian Wilson.
" I was extremely blessed to have been protected and nurtured by Ellie Greenwich and Jeff Barry when I landed in New York City at the tender age of 16", Kim reflects. "I came from an extremely close family, and it was truly extraordinary to find myself in the midst of the same type of people, only this time teaching me the craft of songwriting". Andy Kim also speaks lovingly of his parents, Annie and Thomas, the latter being the inspiration for his song 'Shoot 'Em Up Baby'. "My Dad loved the cowboy movies, and he used to always say 'let's watch the shoot 'em up shows'. This was the inspiration for that song, it is actually a love song about my parents to a point, my Dad was older than my Mom and I tried to capture that in the first verse. The song came out a difficult time; Bobby Kennedy had just been assassinated; others thought it was about drugs. This misconception might have held the song back from climbing higher on the charts." Regardless, this is still a song that Music Directors were delighted to put in rotation which turned into yet another Andy Kim classic.
His many achievements in the record industry include receiving the "Indie Award" for Favorite Solo Artists in 2005, two Juno Awards for Best Male Vocalist and most currently a nomination  for induction into the "Songwriters Hall of Fame 2006 as well as the  "2010 Hit Parade Hall of Fame".
So fast forward to now, the Andy Kim of today. With sales of over 30 million records in his heyday, hit singles, Greatest Hits releases what drives this Canadian national treasure to record and produce new product? " I feel that is now time to release this new music;  "I've been like that since I was a kid," says the affable singer-songwriter, who lives in Toronto and Los Angeles. "If you get to know me, I have no plan. I never have a plan.  I just wake up and say, 'Okay, I wonder what magic is going to happen in my life today?'"
That's how the songs on Happen Again were recorded, including the title track; the melodic opener, "Three Days In Heaven;" "Judy Garland;" with Harrison like guitar parts, self-pronouncement "This Is Me;" the bittersweet "Love Has Never Been My Friend."
The line-up of veteran musicians from the Los Angeles area — including bassist Hal Cragin (Iggy Pop) and guitarist Gannin Arnold (Taylor Hawkins, Chris Chaney), Bob Medici (Lou Reed), and producers Jim Goodwin and Chris Fuhrman — they cut the basic tracks and most of the vocals in 5 days, working 10 to 14 hours a day.  "I knew what I wanted, but I didn't say what I wanted," says Andy of when he first met the players. "I didn't want to get in my own way. I wanted to walk in and play songs on keyboard or guitar and then have their feelings and thoughts, then once they voted we did that song.
"I wanted to be the 16-year-old kid again in the Brill Building working with Jeff Barry and having the song be the thing and having people interpret what they think you'd like to hear," Andy explains, referring to the famous NYC environment until the early 70s, where songwriters from Carole King, Burt Bacharach, Leiber & Stoller, and the teenage Andy Kim from Montreal, would team up. With Barry, he wrote "Sugar Sugar," which became a No. 1 hit for The Archies and was later covered by some major artists like Tina Turner, Wilson Pickett and Bob Marley.
"3 Days In Heaven," with the lyric "I got lost in the sweet compassion of a long-lost friend" was the first song recorded for the album. ""For however long it lasts, it's a magical time that erases the battle that you once had," says Andy of the lyric.
"Someday" was written 34 years ago, when his father was in the hospital.  "It's hard sometimes when you're feeling something that visceral to go out and say, 'Ta-da!'" says Andy. "My father was much older when I was born and died when he was 94. I was 24. My two older brothers were like my custodians. I played the song for my three brothers and we all had tears in our eyes."
There are some classic lines in some of these songs as well. In "This Is Me," he writes: "I'm not trying to win a moment with you/ I'm trying to win a lifetime" and on the quirkier "Love Has Never Been My Friend," he implores, playfully, "Cupid if you hear me / Don't come near me with that bow." "I'm fascinated by relationships as you can surmise by what I write," Andy says. "I used to write songs as a way of getting the girl. Then, you get older and someone else gets the girl. Now it's about meeting people and having the opportunity to share."
"I Forgot To Mention," was produced and co-written with Barenaked Ladies' Ed Robertson.  "It was such a pleasure to write and produce a song with Andy. He believes in the power of music, he loves songs, and he is SO rock and Roll. Beyond the massive hits, and the multi-decade career, there is a wonderful man who I'm proud to call my friend."
Listening to this amazing new CD, you have to wonder if 'Happen Again' is the right phrasing for this versatile singer/songwriter or is it really the first time around again for Andy Kim? If you were a fan it is a 'must buy', if it is the first time you have the chance to hear Andy Kim recordings, this is the CD for your collection. The timing of this release; put it on in the car and blast away on a sunny day or play it in your house while you relax. Either way the 'magic and music' of Andy Kim is all there waiting for you.