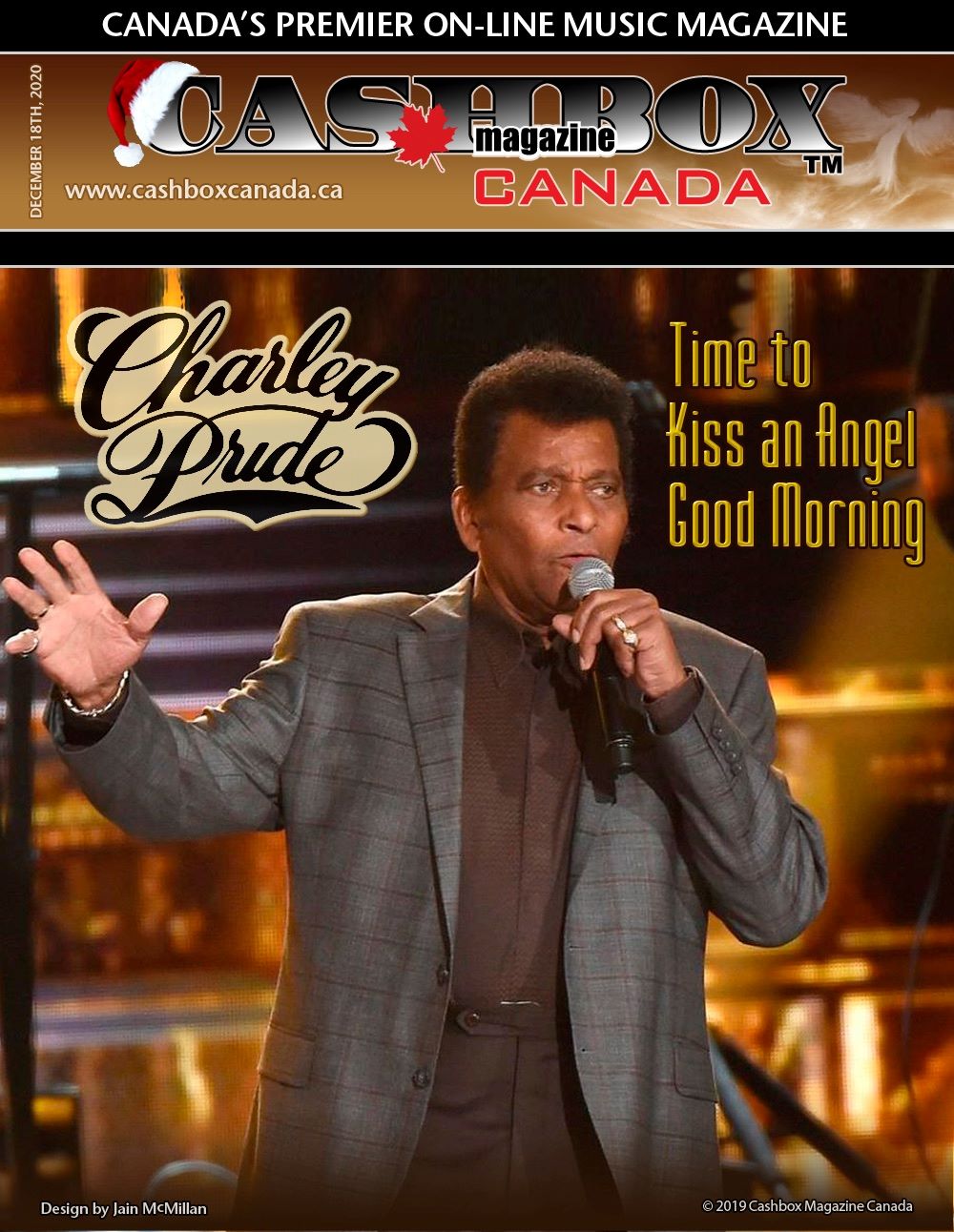 Fri Dec 18, 2020
Charley Pride has left this earthly plane but his legacy and music will live on forever. A trailblazer, pioneer, role model, superstar and one of only three African American members of the Grand Old Opry the others being DeFord Baily and Darius Rucker. Pride passed away of complications of COVID-19 at the age of 86.
On November 11th, Pride was onstage performing at the 2020 Country Music Association Awards where he received the Willie Nelson Lifetime Achievement Award, an honour given  to "an iconic artist who has attained the highest degree of recognition in Country Music." Charley performed his first #1 hit "Kiss An Angel Good Morning " along with another young black artist Jimmie Allen.
Our library statistics in Record World Chart history show Charley Pride had 49 hit records of which 33 reached #1. In 1972 he had a duet hit with Henry Mancini, "All His Children" peaked at # 1.
Cashbox Magazine Charts show he had 67 Hit Songs of which 30 peaked at #1.
Charley Pride's biggest hit was "Kiss An Angel Good Morning"
Signed by Chet Atkins, his greatest musical success came in the early to mid-1970s, when he was the best-selling performer for RCA Records since Elvis Presley. During the peak years of his recording career (1966–1987), he had 52 Top-10 charting songs, 30 of which made it to #1. He won the Entertainer of the Year award at the Country Music Association Awards in 1971. He was inducted into the Country Music Hall of Fame in 2000. Charley Pride had the greatest musical success in the early to mid-1970s, when he was the best-selling performer for RCA Records since Elvis.
Pride was born March 18, 1934 in Sledge, Mississippi, the son of a sharecropper. He had seven brothers and three sisters. He married his wife Rozene in 1956 and the couple had two sons and a daughter, Dion, Kraig and Angela. He passed away December 12, 2020 in Dallas, Texas.
"They used to ask me how it feels to be the 'first coloured country singer,'" he told The Dallas Morning News in 1992. "Then it was 'first Negro country singer;' then 'first Black country singer.' Now I'm the 'first African-American country singer.' That's about the only thing that's changed. This country is so race-conscious, so ate-up with colours and pigments. I call it 'skin hang-ups' — it's a disease."
Charley was well liked and respected among his peers and fellow artists. The great Bobby Bare said this on his Facebook page," Charley Pride is one of my oldest friends - we met before he got his first record deal. He had demoed "The Snakes Crawl at Night" which I heard and cut - then he had his first hit with it. Before that, I was booked up in Montana and he was living up there and I called when I got to town. Rozene said "Pride can't come because they wouldn't let him off of work" and gave me his work number. I still remember the sound of the machinery when he answered and said "Bare I wanted to come so bad, but they just wouldn't let me off." I said, "don't worry Pride, it won't be long before you're doing this with us." Wasn't very long after that he got a record deal in Nashville and the rest is history. He paved paths and he truly loved country music.
"I'll miss my friend," Dolly Parton tweeted "I'm so heartbroken that one of my dearest and oldest friends, Charley Pride, has passed away. It's even worse to know that he passed away from COVID-19. What a horrible, horrible virus. My love and thoughts go out to his family and all of his fans– Dolly"  
Canadian Country Music Hall of Famer Dick Damron messaged me this quote  "I met Charley many years ago and we became instant amigos. We did a duet of my song "Jesus It's Me Again", at a tribute show in 2009 and so far it's has over 3,2000,000 views. I will miss my friend and send my love and prayers to his family. Rest in Peace and Godspeed."
Fellow Hall of Famer Carroll Baker said " Charley was in the audience at the 1975 Juno Awards when I sang "I've Never been This Far Before" . He was with RCA and told me after the show he told the folks at RCA they better sign me before someone else does! Charley Pride was and will remain one of a kind. Rest in Peace my friend."
I met Charley Pride just once around 1980. We were both playing in Sarnia, Ontario and staying at the same hotel. Charley came and chatted for a little bit but we hung out with his band and road crew for a while. I can tell a lot about an artist by the way his crew talks about them. They adored him and had nothing but kind loving things to say about the man.
In one of his last interviews Charley Pride  recalled something producer Cowboy Jack Clement told him: "He said, 'Charley, these songs we recorded right now, 50 years from now, you'll be able to play them and they''ll love them.' I looked at him and I said, '50 years?"  
Travel safe Charley Pride and may you finally get to 'kiss a angel good morning'.
For more on the career of Charley Pride visit:
charleypride.com/