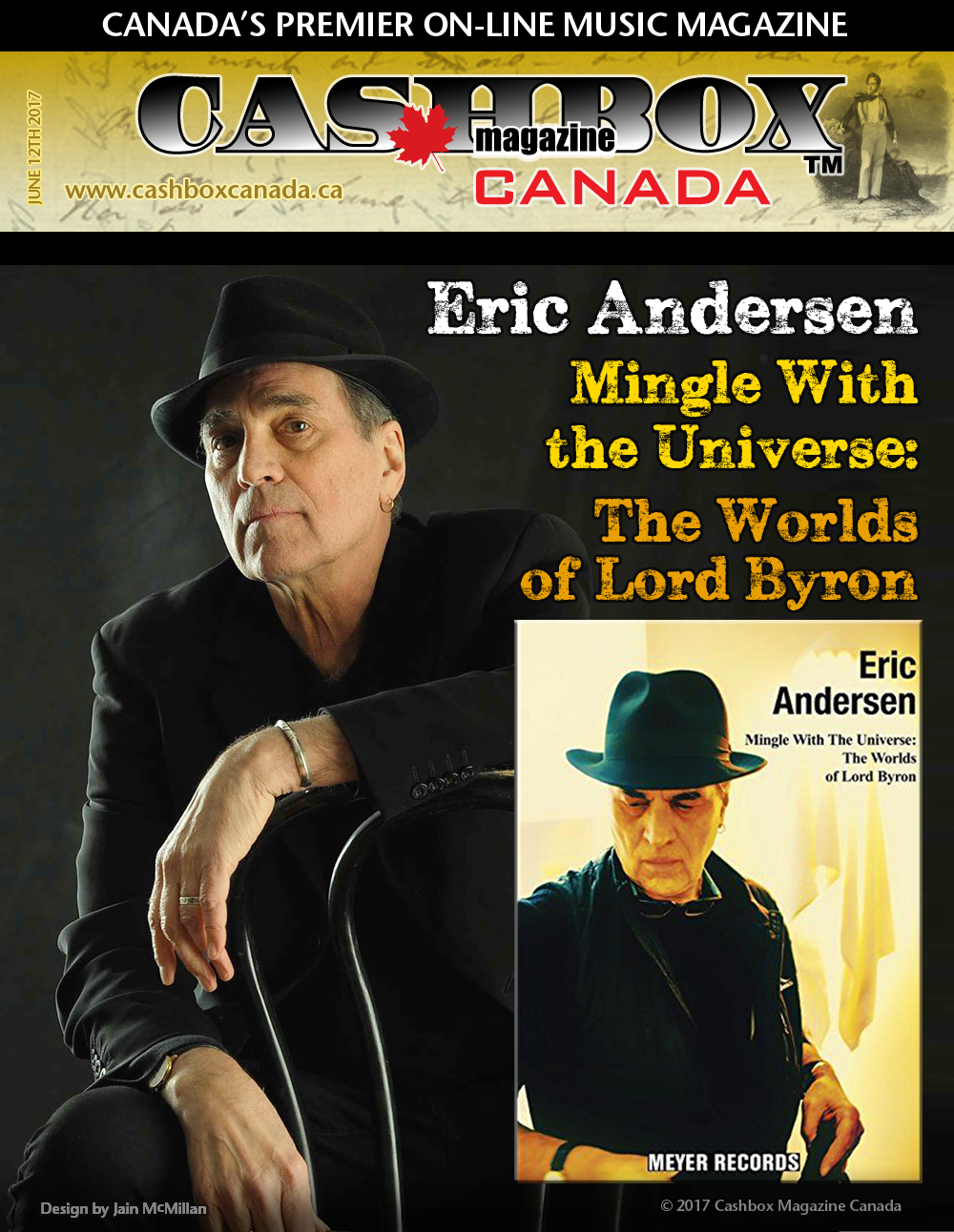 Fri Jun 09, 2017
Submitted by Don Graham
You're Eric Andersen. You have iconic status, you have a Gold Membership card to the folk elite club with fellow members like Bob Dylan, Phil Ochs and Joni Mitchell. You were there when the great folk boom exploded. This is your time to bask in the golden light and soft glow of all you have accomplished in your music career. That's what one would think.
But Eric Andersen has a different approach to it all. Not content to look back at his past, he keeps pushing himself onwards, always looking for something new and fresh to sink his creative artistry into. Perhaps deep down he is driven by the edict of the great poet Blake who said an artist has a duty to create. From the beginning with songs like 'Thirsty Boots', 'I Shall Go Unbounded', 'Violets of Dawn' and 'Close the Door Lightly When You Go' to the later years of 'Blue River', Eric secured a deep rooted place in Americana history. For six decades now Eric Andersen has been writing songs and making records and I'll bet you if you told a young Eric in 1966 that he would still be making records (and relevant records, not reissues) 50 years later in 2016 he would be hard pressed to believe you. But that's exactly what he's doing. Lately, Eric has taken the words and works of some literary giants from the past and written music to accompany their poetry and prose to bring it into the 21st century. He managed to take the works of the great existentialist Albert Camus and make a haunting record that got rave reviews.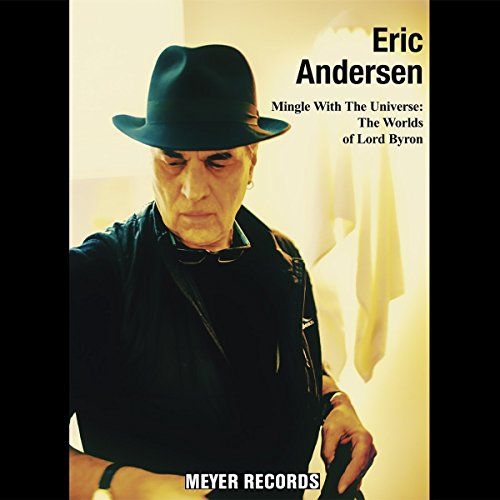 However his latest venture, Mingle With The Universe , The Worlds of Lord Byron, is in my estimation some of the best work of his career. George Gordon Byron lived from 1788 to 1824 but had the spirit and heart of the 1960's poet/songwriters of Eric Andersen's circle of friends. I'm pretty sure if Lord Byron had lived in that time he and Eric would have been friends and collaborated on songs and poetry. Even the phrase "mingle with the universe" seems like something a 60\s folkie would write and say, "there is pleasure in the pathless woods. There is rapture on the lonely shore, mingle with universe and feel." This track on the album shows the perfect blend of Andersen and Byron with Eric's music and knack for musical hooks. It is a nice co-write with Eric writing the refrain drawn from the verse. And the hook "mingle with the universe" stays with you long after the track has ended. In Andersen's words "The Lord Byron project began in 2014 all because of a leaking roof at Byron's ancestral home of Newstead Abbey, an eight hundred year old priory in Sherwood Forrest, Nottinghamshire, England. I wrote the music and additional songs and lyrics at my home in the Netherlands and completed at Lago de Garda, Italy in the summer of 2015. Six months later we recorded it in Cologne, Germany in the winter of 2016."
Bryon would have been a part of the Phil Ochs, Bob Dylan., Tom Rush, Tom Paxton , Eric Andersen group of brothers creating music that would last a lifetime.
Byron was given the nickname "Curled Darling" due to his blue eyes and tousled curly hair and Andersen captured it one of the new songs he wrote himself called 'Hail To The Curled Darling.'- " the curled darling he was brave, he was brave and he was bold, they tried to catch, they could never hold the curled darling. Hail to the curled darling."
Another favourite track is 'When We Two Parted' - "when we two parted in silence and tears, half broken hearted to sever for years. Pale cold grew thy cheek and cold-colder thy kiss. Truly that hour foretold –sorrow to this."
A standout track as well is 'Albion (Byron on the Waves)' the second of the two solely written Eric Andersen songs. Albion includes the lines "Can a God be good or evil who destroys as much as he creates? Or did God just leave the building like Elvis left the stage." And 'Darkness' is another great track.
The production of this album is simple yet full and features Eric Andersen vocals that are some his best to date. The instrumentation and players includes Eric Andersen on guitar and harmonica, Michele Gazich, violin, Giorgio Curcetti on Oud, bass and electric guitar, Cheryl Prashker on Djembe, drums and percussion and Paul Zoontjens. Background vocals are supplied by Eric's wife singer/songwriter Inge Andersen.
Eric Andersen would like to add "Kind listener. I will ask you to raise a goblet to the soaring spirit of the curled darling "Hail To The Pilgrim Of Eternity."
The album is available on Meyer Records. Visit ericandersen.com