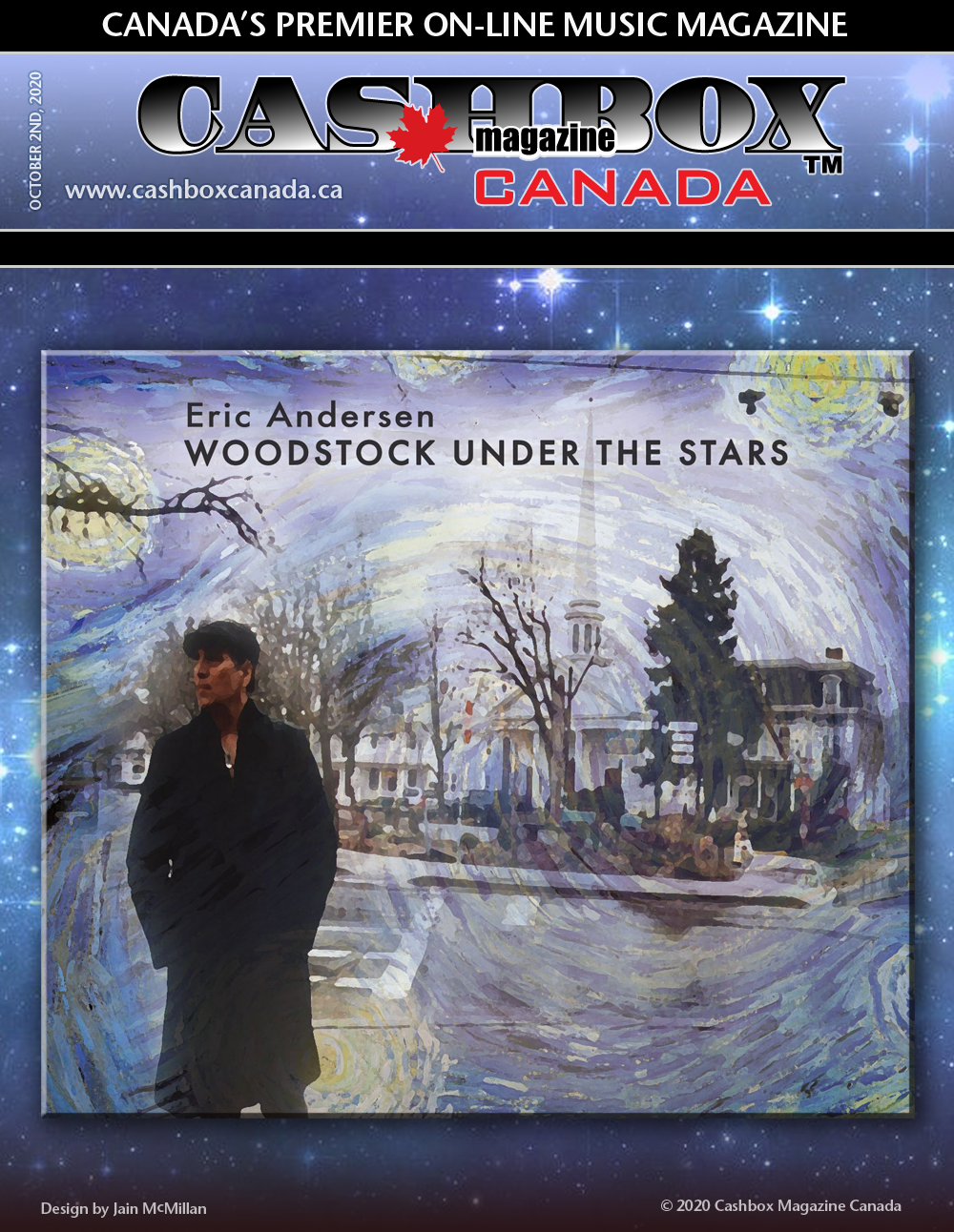 Thu Oct 01, 2020
I got my first Eric Andersen album," 'bout changes & things'" in 1966 at the height of the great Folk Explosion coming out of Greenwich Village in New York City.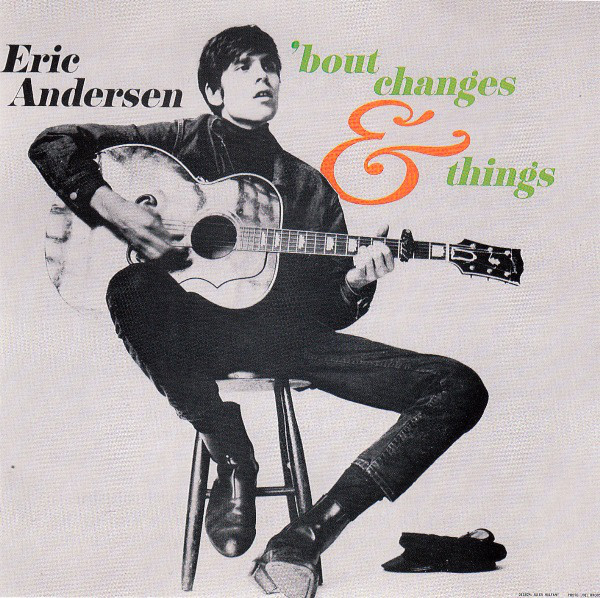 There was a plethora of folksingers to choose from back then, each with their own style of singing, playing and writing but there was something different about Eric Andersen. He was writing socially important songs like "I Shall Go Unbounded" and of course, his classic "Thirsty Boots",  but he was also writing beautiful love songs, sensitive ballads of lost love and passion. No one else that I heard back then was writing like that, not even the country crooners. It was taboo in most markets to sing of intimacy and lust but Eric was writing songs like "Come To My Bedside", "Close The Door Lightly When You Go" and "Violets of Dawn". It was this type of emotion that drew me to the music; an honesty and a glimpse into someone's personal life with the acknowledgement that what I was feeling was normal that connected me to this record. This guy wasn't singing that there ain't no more cane on the brazos and songs about working in the cotton fields, he was singing about real life.
Eric Andersen has never stopped recording and growing as an artist with a binload of great albums showing his many sides as a poet and vocalist as a true a renaissance man but I was particularly interested to hear the new record, "Woodstock Under The Stars". Here I am 54 years after "'Bout Changes And Things"  listening to "Woodstock Under The Stars" (which was released in June of 2020)  a 3CD set with thirty-six tracks and 105 minutes of timeless tunes.
Recorded between 1991 and 2011, the "under the stars " is fitting because of the talented stars participating in this project. The lineup features special guests John Sebastian, Garth Hudson, Eric Bazilian, Happy Traum, Artie Traum, Inge Andersen, Joe Flood, Rick Danko, Jonas Fjeld, Gary Burke, and Robert Aaron. The set includes two live versions of six of the same titles recorded at different venues with different players adding their feel to the songs. All songs were written by Eric Andersen except "Buckets Of Rain" , written by Bob Dylan, "Niagara" written by Joe Flood and the Fred Neil classic "The Dolphins" and " Betrayal" written and performed  by Inge Andersen. It features Andersen classics like "Violets of Dawn, "Thirsty Boots" and "Close the Door Lightly When You Go".
Check out Eric Andersen - Woodstock Under The Stars (Webcast Stream) here:
The collection opens with "Rain Falls on Amsterdam," a history lesson in fascism creating an atmosphere of urgency which is softened by the next track, a beautiful ballad, "Sudden Love." "Blue River" from a live Danko/Fjeld/ Andersen performance, with its signature piano lick and Rick Danko's vocals creating a perfect counterpoint to Andersen's soulful voice is one of my favourite tracks.
The second disc includes "Dance of Love and Death" and features  and  Joe Flood's violin lines create a lilting dance feel while "Eyes of the Immigrant" ,which is particularly relevant given today's political climate in America, forces us to look directly at the problem of excluding immigrants that is front and center as I write this. The great and talented Happy Traum provides a great version of Bob Dylan's "Buckets of Rain."
The third and final disc explodes sonically with the toe tapping kitchen party styled "Before Everything Changed," followed by "Niagara." The version of "Blue River" on this disc is textured by John Sebastian's rootsy harmonica tones and Andersen's signature piano style. The collection closes with one the best version of Andersen's signature song "Thirsty Boots," featuring beautiful harmony by Eric's rock, Inge Andersen.
Eric said after the concert that " Inge Andersen was the secret weapon of the band."
I think it's safe to say Eric Andersen has never sounded better and that "Woodstock Under The Stars" is a 'must have for all fans of his and for the folks who are just discovering this American treasure.
For more visit: www.ericandersen.com