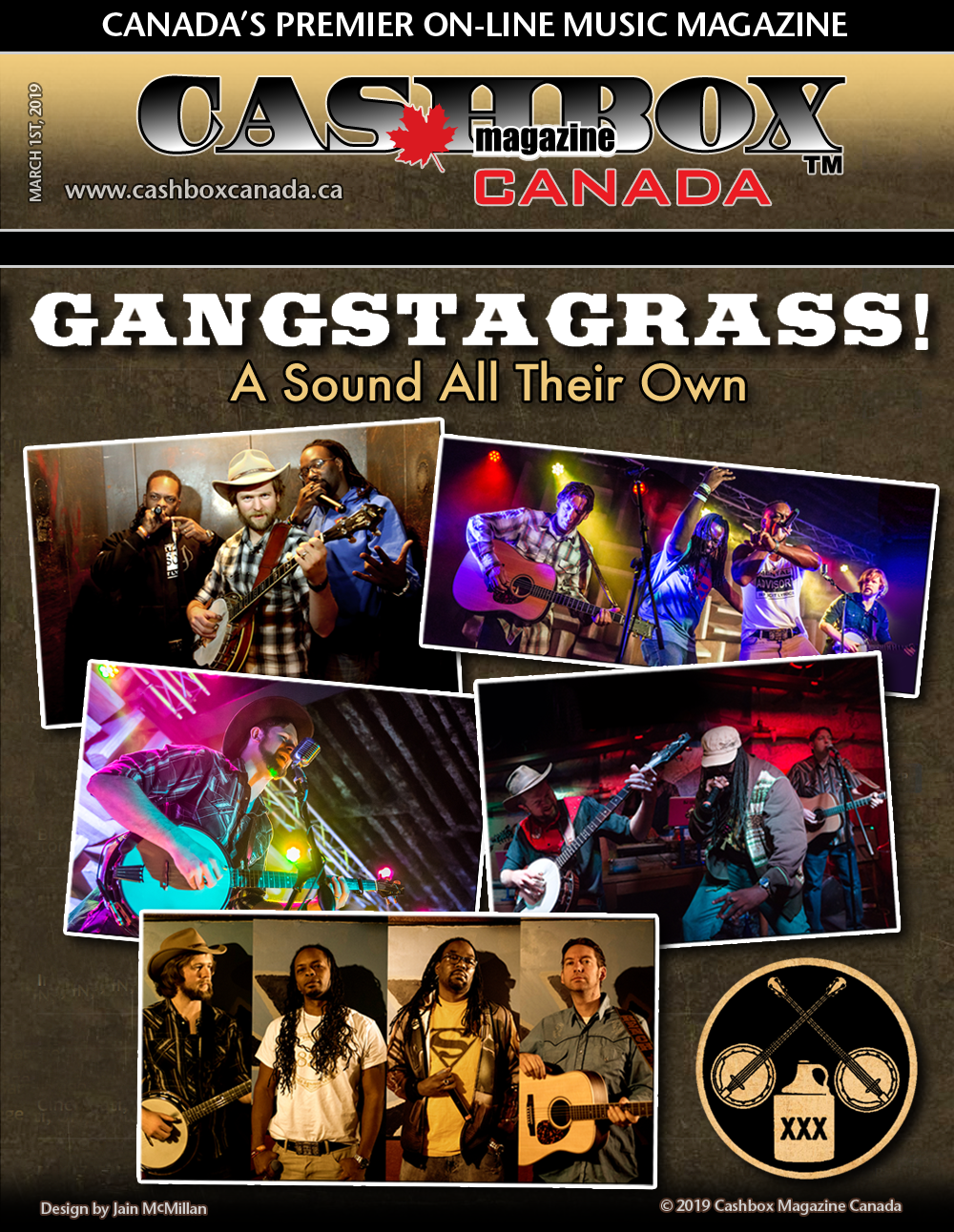 Fri Mar 01, 2019
Although the real break-through for Gangstagrass happened on July 8, 2010, Gangstagrass producer Rench and rapper T.O.N.E.Z were nominated for an Emmy in the category of Outstanding Original Main Title Theme Music for "Long Hard Times to Come", they initially formed in 2006 and have been evolving and changing ever since. The band's song "Long Hard Times to Come", was selected to be the opening theme song of the acclaimed television show Justified on FX in early 2010.
There is no distinct category or genre to put this band into; how do you define hip-hop/rap meets bluegrass. Truly a trailblazer, I had the opportunity to catch up with Rench, the producer as well as vocalist/guitarist in Gangstagrass at his home in New York.
"I was actually born in Oklahoma, and my Dad had a heavy influence on my early love of country and country/rock music. I grew up on Johnny Cash, Willie Nelson, Gram Parsons and so many more of those great singers. The swampy, bluegrass feel came from years of having that kind of music around me."
The rappers and bluegrass players involved in performances have changed over time, coordinated by Rench in his role as producer and main contributor. Quite a huge list of artists who have come in and out of the Gangstagrass circle. How does that work with you coordinating it?
Rench explains, "Gangstagrass has seen so many amazing and talented performers join us over the years and although it is a tremendous amount of work just with scheduling and rehearsals, it has also been exhilarating and rewarding with all the performances and recordings we have gleaned from that concept. Hip-hop, rap and bluegrass together, to the best of my knowledge, has never been done before, and the result of the audience reaction is exceptional."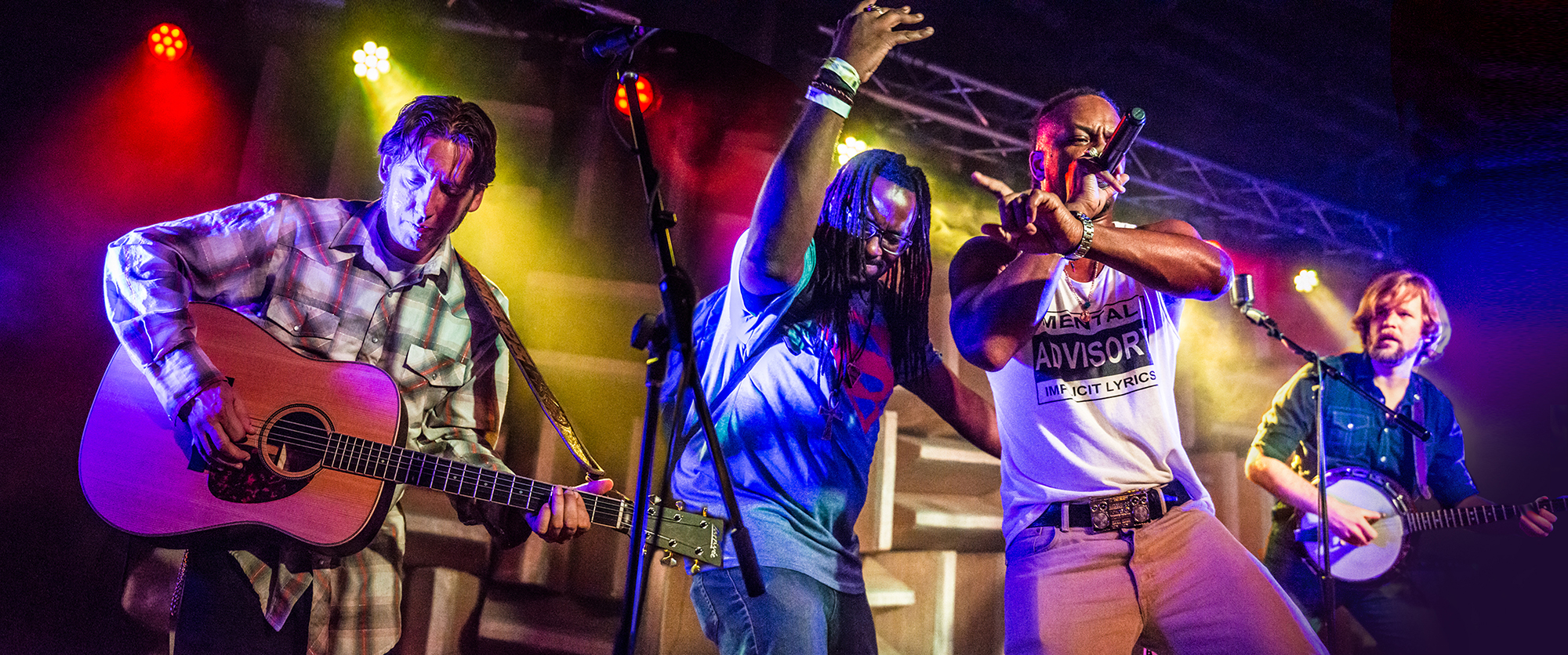 Recently returning from a very successful Folk Alliance International in Montreal, Canada, the new live album 'Pocket Full of Fire' we released at Folk Alliance literally off the floor at the stroke of midnight. This live recording is independently released by RENCH Audio and distributed by ONErpm. "It was yet another milestone of something that was never done before. Literally releasing it with a full room and captivating audience was amazingly rewarding." (the most recent Gangstagrass album debuted at #5 on the Billboard bluegrass charts). This appearance at FAI Montreal was a roaring success as it included the signing deal with the Canadian booking agency Paquin and working on Canadian dates later this year and festivals in 2020.
Gangstagrass' Producer Rench is an Emmy nominated, billboard charting musician and producer who has brilliantly come up with a genre of their own, Bluegrass and Hip-hop. These two opposite genres are not what you would ever think could work musically but Rench has managed to capture the vintage sound of bluegrass country and fuse it with the current sound of hip-hop and rap. Nothing short of genius.
What does the future hold for Gangstagrass? A jam-packed tour schedule, following the release of the new album, more songwriting while on the road, returning to hit the studio once again to lay down more hit tracks.
Their new upcoming album Pocket Full of Fire features their latest single, "Barnburning"
https://www.youtube.com/watch?v=oY_qFlkPPeM&feature=youtu.be
For more visit: http://gangstagrass.com/