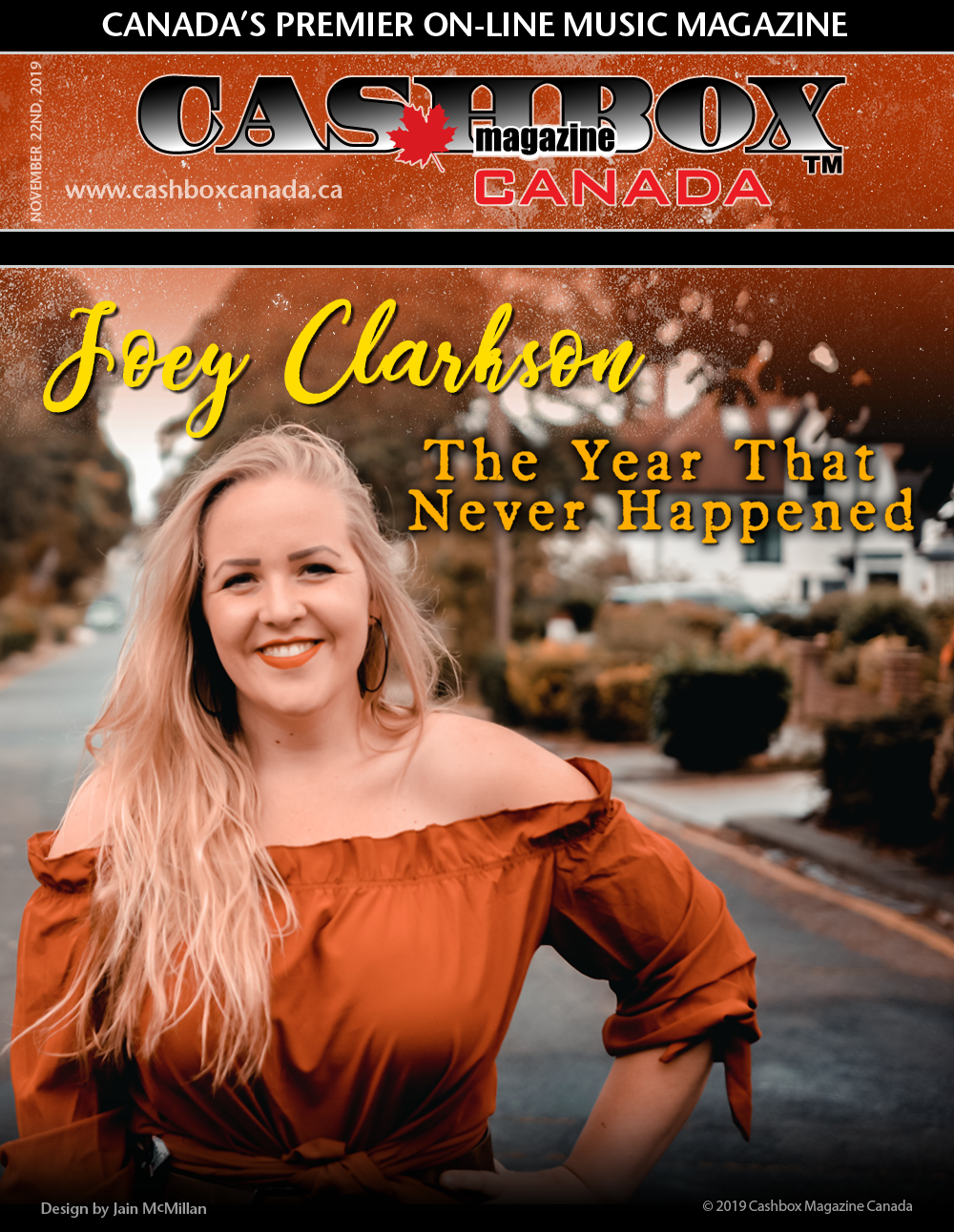 Fri Nov 22, 2019
For country/Americana artist Joey Clarkson, the title of her currently released album, The Year That Never Happened — and its second single of the same name, represents so much more than a blip in time.
"We got the idea for the title from a friend of ours," Clarkson recalls of the single and album's early foundation. "They had taken me for coffee and referenced the year we were living as 'the year that never happened' for us.
"I wrote down the title straight away; I knew in that moment it was going to be my album. That was the only way to make this struggle and depression worth it."
Clarkson is referring to the time she spent navigating the lengthy bureaucratic labyrinth to secure a spousal visa to remain in the UK with her husband.
"'These Days' was the first song I wrote after my visa was declined," says the Canadian singer/songwriter about the album's first single. "It quite literally fell out of me the day after an absolutely soul crushing moment where immigration officials explained I would not be walking out of the office with one in-hand. And it was due to a technicality!"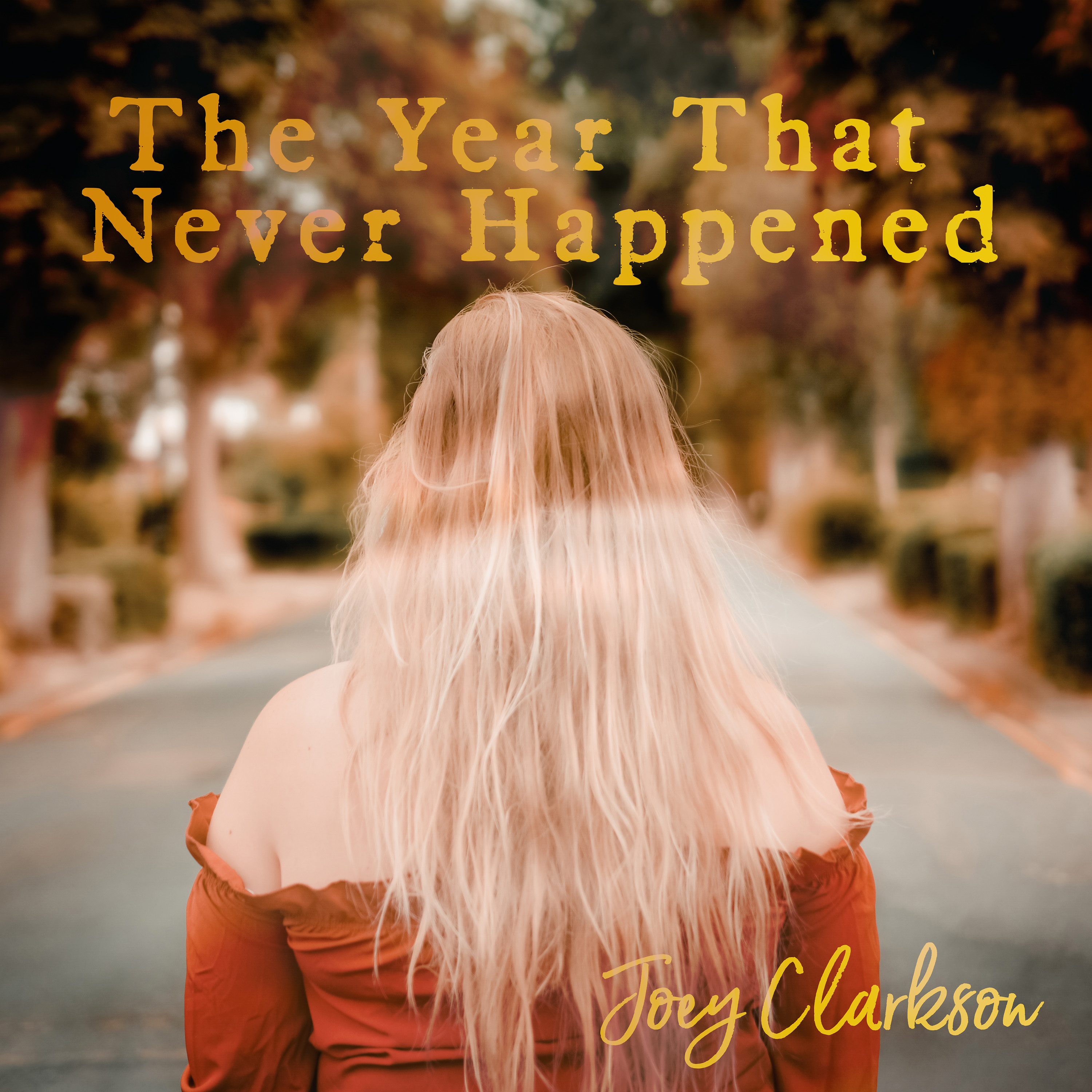 "In a second, our lives drastically changed. I felt confusion and fear. Anxiety. Depression. All of a sudden, I realized I would no longer have a job, we couldn't really afford to apply again, and it became unknown if we'd even be able to spend the first year of our marriage in the same country."
"The drive back to London from the office in Glasgow was a blur for me – luckily, I was the passenger. But the morning after, I woke up with an overwhelming sense of needing to write."
The track lands most unlike anything Clarkson is usually known for: intimate acoustic folk-pop with hints of Norah Jones and nods to Colbie Caillat. "It was different for me stylistically, but it perfectly sums up the immense feeling I was overcome with and the depression that was settling in."
"These Days" — released earlier this fall — serves as a poetic glimpse into the formerly Courtenay, B.C.-based artist's recently released sophomore album, The Year That Never Happened.
The Year That Never Happened was recorded at Big Smoke Studios for Big Smoke Productions, and the release was produced in part by Clarkson and Ryan John Griffiths. The musicians featured include Clarkson's husband Peter Dixon, as well as Christina Duncan, Tom Alison, Elizabeth Hornby, Rhona Carse, and Dan Edwards.
The Year That Never Happened was re-mastered by Alex Wharton at the legendary Abbey Road Studios, and its results have caught the attention of industry icon Sandy Graham, enough to have Clarkson represented by Graham's Entertainment Music Group (EMG).
Watch The Year That Never Happened here:
https://youtu.be/4BdOJ87HD2g
All is now well on the home front, despite the immigration process being a lengthy and near-blight on the newlyweds' first year of would-be bliss.
"Don't get me wrong, it was worth it to be with my husband," she says. "But it was really hard to understand why life had thrown us this curveball. Knowing we were going to release an album centred around the experience made living through the experience 'worth it' all the more."
Joey Clarkson crossed the ocean to follow her heart to make her dreams come true. The Canadian songstress found love and a new place for her music to flourish across the pond, relocating to London, UK. In a competitive market, Joey has been honing her skills to through developing a fan base she has been trying to reach with mature lyrics that defy her young age with well crafted, memorable melodies, and voice overflowing with unique tone and body. Her live show is energetic, exciting and enchanting. Joey Clarkson is poised and ready to take her rightful place on the world stage.
Joey Clarkson is the one to watch – a true talent waiting to break out on the global stage.
For more visit: www.joeyclarkson.com
twitter.com/JoeyClarkson
instagram.com/JoeyClarksonMusic
facebook.com/JoeyClarksonMusic
soundcloud.com/joey-clarkson/sets/the-year-that-never-happened/s-j2Ejv
open.spotify.com/album/3NXSlBaSk1dGj4DeZsegyn