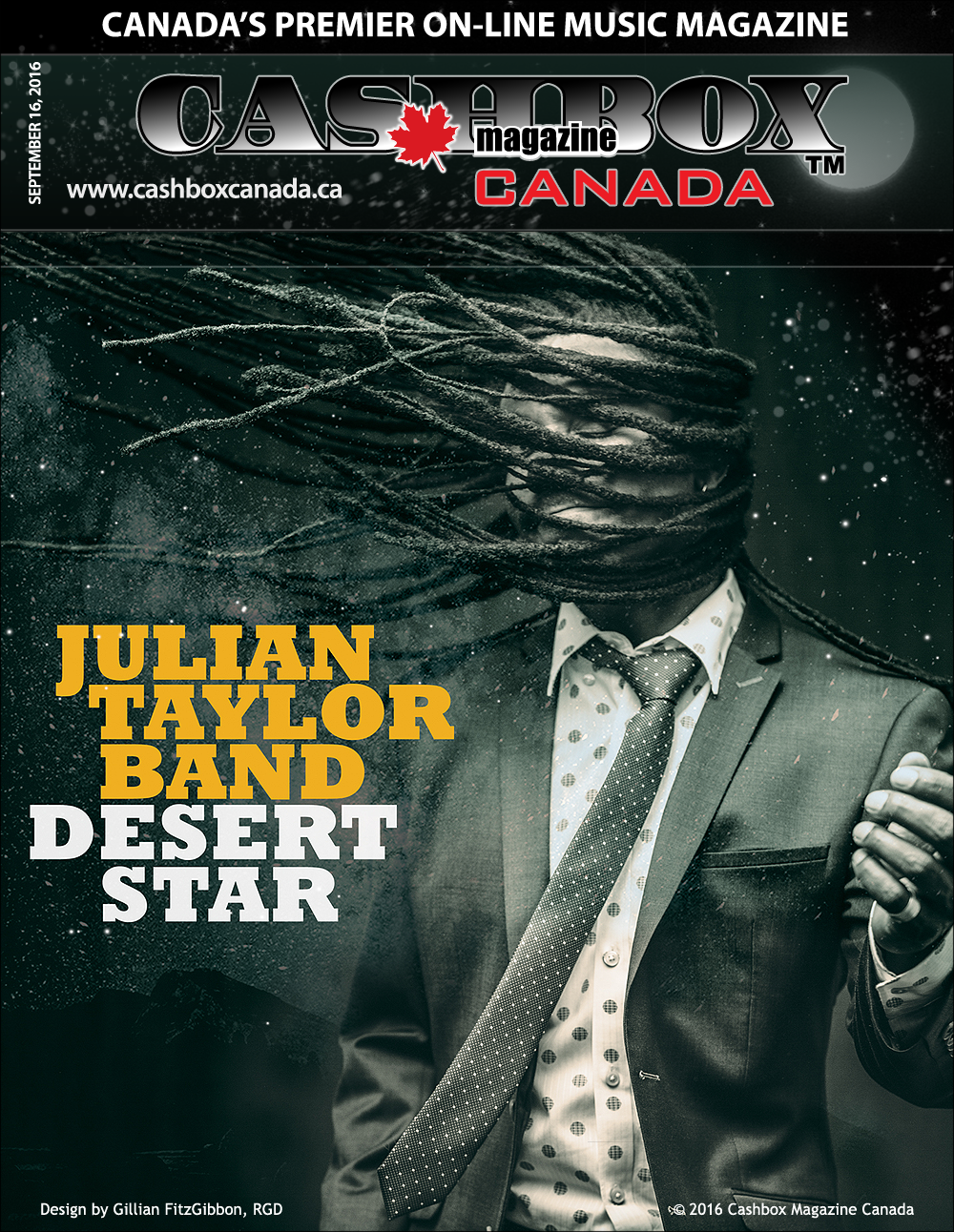 Fri Sep 16, 2016
Give me a minute....a paragraph to gush. Desert Star is, by a country mile, one of my favourite albums of all time. This is music I will be listening to for years to come. Why? Because it speaks to me both musically and lyrically. It's insightful (House Is A Garden), honest (Glass House), romantic (Take Me (Stay), Say Goodnight), playful (Hot Heels, Coke Bottle Candy) loving (One Time), a touch nostalgic (Chemical Low) and of course, has my favourite summer dance song, Just A Little Bit, as part of this marvelous collection of songs. It touches all my senses. Many of the songs are simple, every day observances or comparisons (back to House Is a Garden)....beautiful songwriting that connects. I absolutely love every beat, every note, every nuance....Julian Taylor's voice just soars, penetrates and washes over you. Jeremy Elliott's drumming is superb....solid, tight, kicking ass one minute, subtle the next. You can sometimes feel him almost caressing them. The keyboards and horns fill you up in all the right places. Full on where required and filling tiny pockets that, without them, the song would feel somewhat empty. The guitar "solos" easily segue in and out of each piece without being over the top. Every song is unique but together on the album they intermingle, weaving in and around each other to complete the whole. I'm in love. Gushing done.
Recently I had the opportunity to sit down with Taylor, drummer Jeremy Elliott and keyboard player David Engle at the Aporia Records offices to chat a bit about the history of the Julian Taylor Band (JTB), the new album and the recording process. Friends since high school, these three are the core of JTB. Elliott and I were the first to arrive. Taylor flew in about 15 minutes later with a serious attack of hay fever. At one point the discussion centred around which antihistamine was the preferred choice.
In a nutshell
The Julian Taylor Band started out as a trio in 2010 at a Boxing Day gig in Barrie calling themselves (at the time) The Barbituates, or The Barbs for short. Booked by Brian Pombiere Entertainment the band played anywhere and everywhere, never turning a job down. Some gigs consisted of seven sets per day, beginning with a 4pm matinee, over a three-day period. During the next couple of years there were different configurations of the band with rotating members (primarily bass players), each lineup with its own name. Afterburner, The Racoons, Three Black Wolves, The Chandeliers etc. until they finally arrived at the current permutation we know today as the Julian Taylor Band.
The Toronto Sound
During my first interview with Taylor several months ago, he talked about the Toronto Sound. This was the first time I had heard the reference but after hearing Prakash John (The Lincolns) talk about it twice, I asked all three of them if Desert Star captured the Toronto Sound. They immediately answered "yes". According to Wikipedia, the definition of the Toronto Sound is a "characteristic R&B sound developed in the years 1959-69 and was a major progenitor of American Rock in the 1970s. Its components were made up of specific instruments including the Fender Telecaster guitar, Fender Precision bass, New Orleans-style drumming, a dominant Hammond organ and soul singing." To many the Toronto Sound is a blend of soul, R&B, funk and rock and Desert Star indeed encompasses all of this.
The Double Album
When Taylor decided he wanted to release Desert Star as a double album, Elliott thought it was an "equal combination of stupidity and balls". According to Elliott, "it was one of those moments, this is so crazy it might actually work." Taylor added, "as a writer the only way I can seem to move on and get something new going on, as far as a vision is concerned, is to get everything out, just spit it out... In order to keep moving on and to keep coming up with new creative ideas, I had to get rid of the ones that were in me and there were a lot at this particular time."
With four "sides" to fill, each one was approached as its own project, distinct and separate from the others and considered its own independent statement. According to Elliott, "it became a really interesting creative challenge to try to execute that and have it all hang together." Even though each side stands on its own, taking you in completely different directions, they all string together to form a cohesive "unit". The band also decided to have them pressed as separate CDs so listeners can also purchase the sides individually. The full album itself is double-vinyl, something I haven't seen in years.
The Words
The primary lyricist is Taylor who also works closely with Toronto poet Robert Priest. "The idea of what is being said comes from me," Taylor states. Sometimes requiring a little help with the phrasing, he works with Priest and two other close friends, John Parente and Tyler Ellis, whom he "trusts very well with trying to represent what I'm trying to say." Taylor goes on to say he's "writing more feelings and experiences" rather than stories. "I wrote more stories when I was back in Staggered Crossing and I think I'd like to get back to that." The lighter, comedic style of writing is done with Engle and according to Engle, who wrote the lyrics to 'Coke Bottle Candy' with Taylor, "if we're laughing as we're writing it, it's probably going to stay."
The Names
JTB's first album, Tech Noir, is the name of a nightclub in the first Terminator movie. Tech noir is a hybrid name combining film noir and futuristic science fiction and was originally coined by director James Cameron..It also literally translates to "black future" with Taylor picking up on the deeper meaning almost immediately. Desert Star is the name of country bar Arnold Schwarzenegger walks into, buck naked, in Terminator 3, and it just happens to be ladies night at the "Star". It's also the name of a flower that grows and survives in the desert under the harshest conditions. The perfect connection of spiritual insight and humour.
I asked if there was any relation between the album name Desert Star, the song 'Desert Star' (other than the obvious) and the rest of the album? Taylor's response, "It's the first line, 'there's a sky to die for, it's so beautiful and it's all your fault'. That's where it came from, that's how that relates. I know 'One Time' ties into it because of the theme of Mother Earth...and 'Say Goodnight', for sure because of the imagery. I don't necessarily think the rest of the album ties into it much."
The Process
The album involved a large cast of people and was recorded in several different locations in Toronto. The process began at Woodshed Studios on Logan Avenue with producer Saam Hashemi and Taylor, Elliott, Engle and Steve Pelletier on Side One. The project grew and developed organically as various musicians were added when and where they were needed. Side Two started in a house and moved to Rattlebox Studio for the final recordings. Side Three found them back with Hashemi at Woodshed Studios. Side four was recorded live off the floor with the entire band together in one room. Taylor then spent weeks working out the order of the songs, figuring out how it all strung together.
Kudos to all who worked on this labour of love. The collaboration, hard work and incredible talent has resulted in some wonderful music with a unique and distinctive sound (think Toronto Sound) that will resonate with audiences long into the future. Desert Star's official launch is October 7 at Lee's Palace and will be released on vinyl and CD.