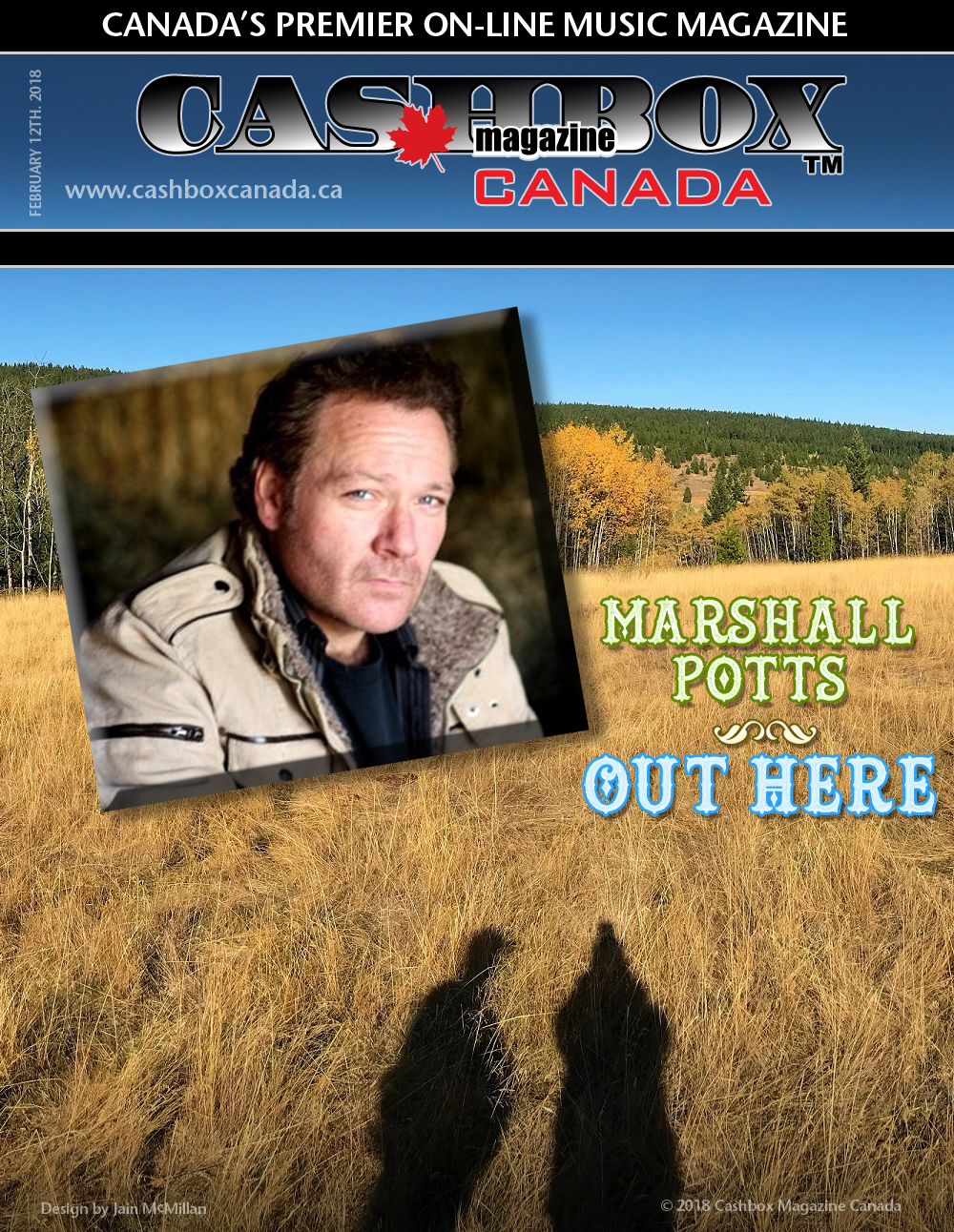 Fri Feb 16, 2018
The society we live in and especially the music community is built on the conception that it's essential to keep moving, always pushing through adversity and obstacles. Although this is true for the most part occasionally that action causes an artist to push ahead without taking time to see what else is around him or her. That was the case with Kamloops singer/songwriter Marshall Potts. Not to the point of harm but just not taking time to stop and smell the roses. It took a life-changing event to let Marshall reset his compass. " I donated a kidney and there were complications. I didn't react well to the operation and it forced me to make changes in my diet, my stress level management and lifestyle changes in general."
Marshall began writing songs at age 12 and his early influences included Bryan Adams, showing there is a definite shade of Adams in Marshall's well-crafted songs. At 18 years old his musical journey began with the formation of a band with high school friends. The band, The Cause, was renamed Saints and Poets. The band released a CD with 2 songs from the CD placed on a movie soundtrack, along with radio play, CFOX seeds CD, the Best of BC CD placement and a steady stream of performances.
Marshall got off the road to spend more time with his family in early 2000 but never stopped writing songs and planning to record them. In 2006, with his donation of a kidney was when the big changes in lifestyle began. A spiritual journey following a long recovery due to complications after the donation led to the release of his first solo album called Long Goodbyes. Long Goodbyes album was released the first day of Spring 2017. This release has a collection of 12 alternative rock songs. A solid singer/songwriter effort from this artist has depth and created catchy melodies with passionate honest vocals."The lifestyle change got me into meditation and calming exercises that helped me focus on what matters in life. This new awareness I believe is what helped me write more introspective and sensitive songs. It's funny how an event I perceived as a negative actually turned my life around for the best. I'm not sure if it was life-saving but it was life-changing."
Ready to go back on the road, Marshall is currently promoting Long Goodbyes to radio and playing select shows while arranging a tour to promote the release. Always the songwriter, he is working on his follow-up album. A glimpse of what's to come from this artist is available online with all major distributors called 1111-Hold On. He has released two songs to radio in the U.S. simultaneously and 'Out Here' and 'Iron Crown' are both making their mark for Marshall.
Marshall plans to hit the road and will be in a town near you. Keep your eyes and ears open. In the meantime, he is at home in Kamloops B.C in a picturesque remote valley near whom many, including the Dali Lama, consider the centre of the universe.
http://marshallpotts.reverbnation.com/