Fri Apr 08, 2022
Myles Goodwyn's body of work as a songwriter has him prominently woven into the fabric of Canadian pop music as the founder, lead singer and main songwriter of the legendary band, April Wine.
Songs such as You Won't Dance With Me, Just Between You and Me, Lady Run, Lady Hide and Roller to name a few, are just a part of Myles' catalogue that would enable him to sit back and enjoy his accomplishments.
But that's not Goodwyn's style.
April Wine is still an active performing band and Myles has two critically acclaimed blues albums released with a third, LongPants, ready to go. He continues to write songs and is very socially aware of current events. His take on the conflict in Ukraine is an example of what American writer William Faulkner was referring to when he said, "The poet's, the writer's, duty is to write about these things. It is his privilege to help man endure by lifting his heart, by reminding him of the courage and honour and hope and pride and compassion and pity and sacrifice which have been the glory of his past. The poet's voice need not merely be the record of man, it can be one of the props, the pillars to help him endure and prevail."
To Faulkner's point, from his home in Nova Scotia, Goodwyn watched the story of the Russian invasion of Ukraine and the devastation physically and emotionally that it had on the Ukrainian people and knew he had to address it. "The suffering of the Ukraine people, because of the recent attack by Russia, inspired this song. I hope that this video will encourage people to help the citizens of Ukraine, so desperately in need of our support", Myles explains.
Watch the moving and poignant video of "For Ukraine" here:
The song was recorded and mixed at FMP Matrix and produced by Goodwyn and features Myles Goodwyn on vocals and guitars, Bruce Dixon on bass guitar and drum programming by Scott Ferguson.
With lyrics that speak the painful hard truth, this song is sure to touch hearts and raise awareness and help the cause for the innocent people of Ukraine:
For Ukraine
I see warplanes flying over Ukraine
I hear the missiles and the death that they bring. 
I don't know about you
But I feel we should do, all we can do
For Ukraine
Innocent families, are caught up in war 
With no escape and no safe-place anymore.
Without water, power, no heat
And no medicine for the sick and the weak.
There's no end to the suffering and pain
I hear voices cry out time and time again
Zelensky pleads justice for all
Bravely asking, with his back against the wall.
Civilians and soldiers, fight for their land
Shoulder to shoulder, they take a stand.
Now I don't know about you
It's so tragic, my heart is breaking in two
For Ukraine
This needless war is causing, so much pain
And people's lives, will never be the same
Women weep and children cry
Some will live and some will die.
Time will tell, how the future will play
I hope with all my heart, that Peace wins the day
I don't know about you
But I feel we should do, all we can do
For Ukraine
For Ukraine
To donate and aid the people of Ukraine contact your local Red Cross organization or search for fundraising sites in your area.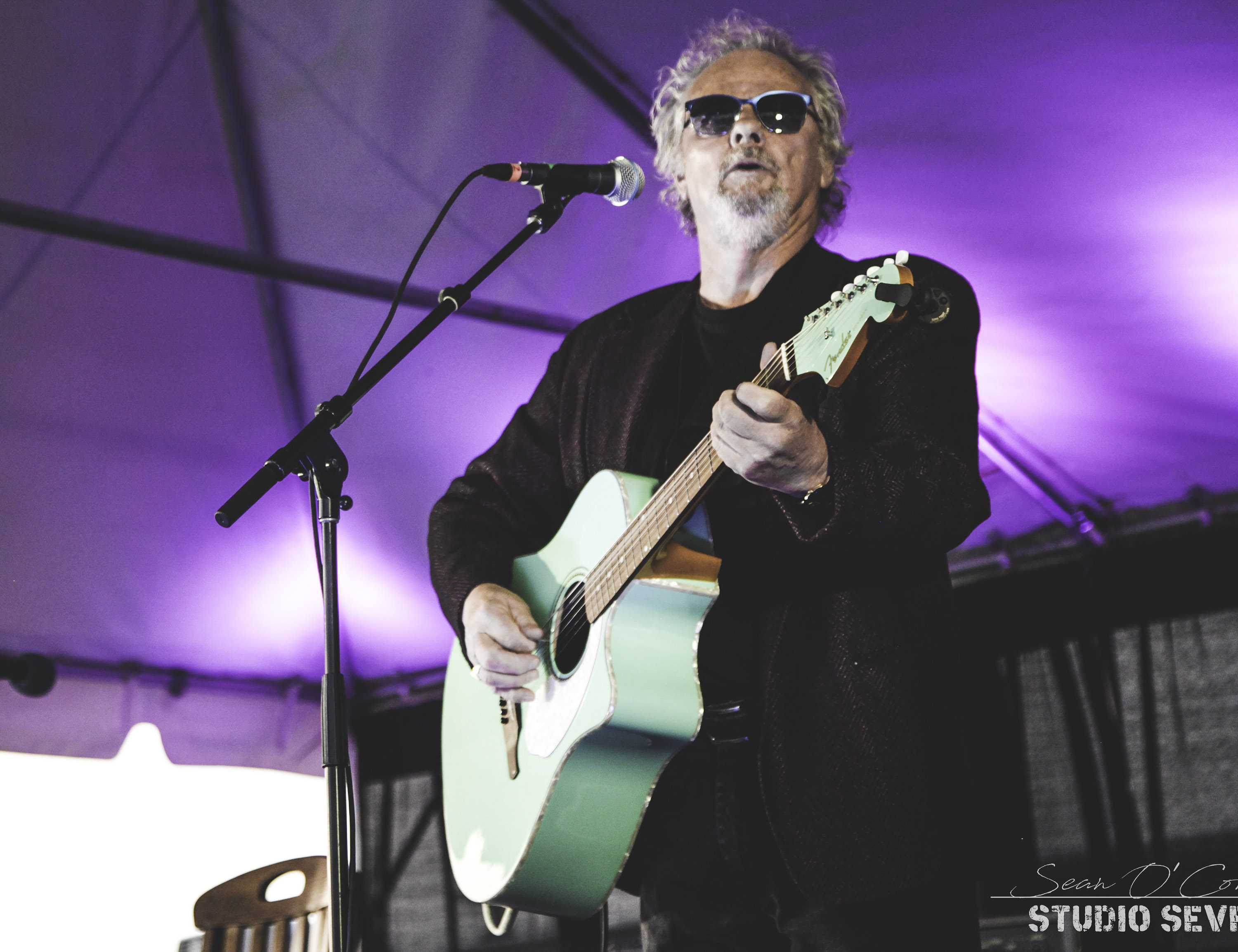 Editor's Note: Myles Goodwyn, singer, guitarist, writer, producer and leader of the multi-Platinum selling rock band April Wine, has shaped and directed the group from its earliest beginnings. April Wine has sold over 20 million recordings worldwide.
Myles Goodwyn's voice is as distinctive and immediately recognizable as his song writing skills are prolific. Myles and the other members of April Wine were inducted into the Canadian Music Hall Of Fame in 2010.
Goodwyn received the prestigious East Coast Music Lifetime Achievement Award in 2008 and the SOCAN National Achievement Award in 2002. In 2016 he released his memoir named, Just Between You and Me, which became an instant seller on the Globe and Mail`s Non-Fiction List. His second book, Elvis and Tiger – this time a fictional was published in 2018 and was well received.
The Myles Goodwyn and Friends Of The Blues recording earned him international acclaim and Juno Nomination for Blues Recording of the Year 2019. The recording won the ECMA award for Blues Recording of the Year 2019. The following year Myles released  Friends  of The Blues 2, it was well received  and won another ECMA  Award for Blues Album Of The Year.
Myles Goodwyn will be releasing a new collection of original songs called, LONG PANTS, that includes his important  new song, FOR UKRAINE, written in support of the citizens of Ukraine.