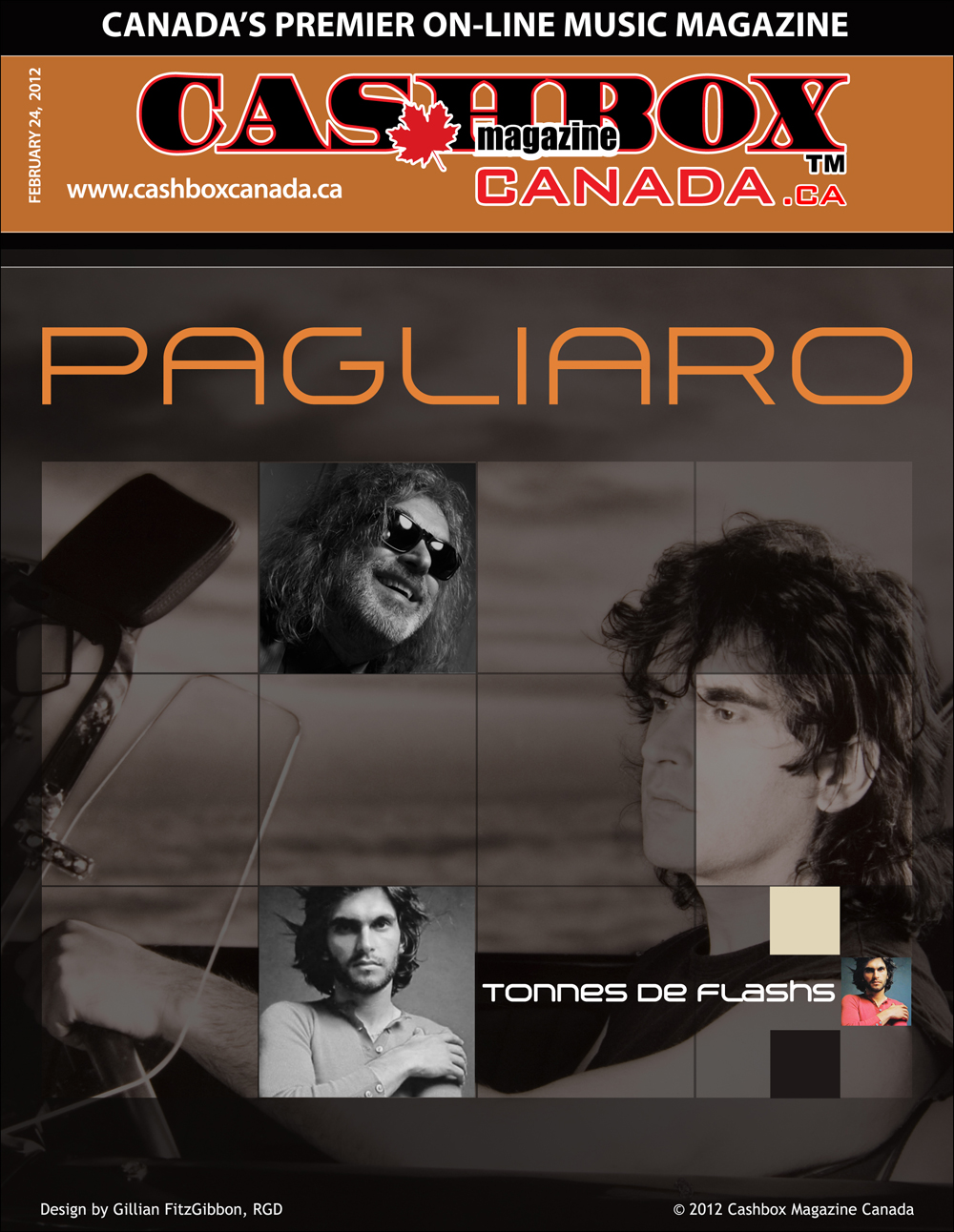 Fri Feb 24, 2012
Quand je pense à Pagliaro, j'ai des tonnes de flash!!
Flash 1:Tout jeune, j'ai acheté les 45 tours de 'A t'aimer' et 'Pour toi, pour toi''.... c'était en 1969, les années 'Flower Power'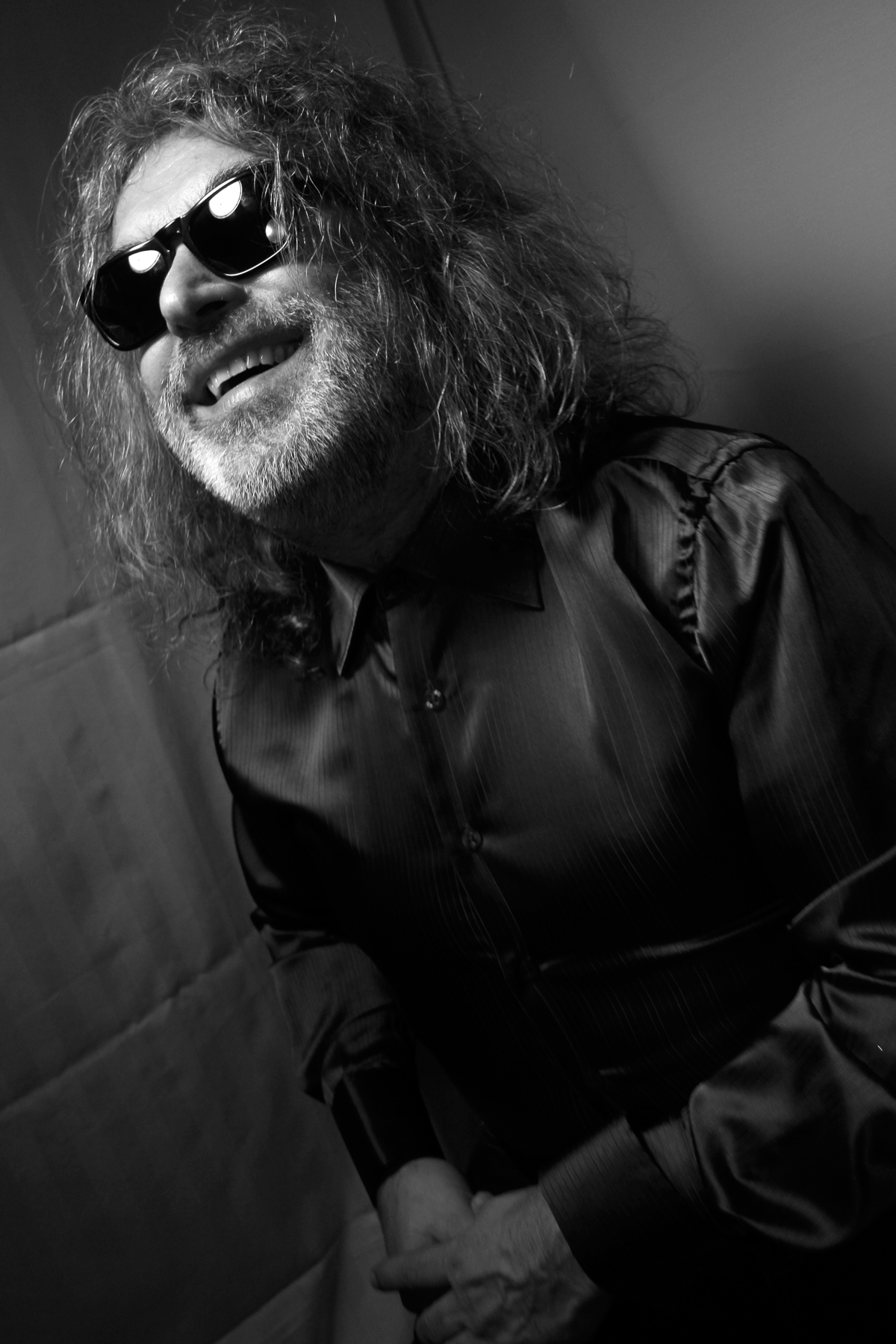 Flash 2: J'ai aussi acheté 'Rain Showers' (bien sur j'ai toujours ces vieux vinyles)
Flash 3: le 31 décembre 1970 j'assiste à un concert de Pag et des Wackers au Palais du Commerce  (une performance qui m'a marqué, j'avais 14 ans)
Flash 4: Pagliaro et le 'Nuit Magique' dans le Vieux Montréal
Flash 5: Je fais une entrevue en roulant dans son 'Grand Prix' pour le compte de Québec Rock (1978)
Flash 6: Pagliaro revient de France et Alert Records, que je dirige avec Tom  Berry signe l'album 'Sous peine d'amour' qui contient le hit 'L'Espion' (super clip en passant...)
Flash 7: Depuis 1988, bien qu'il se produise en concerts, pas une nouvelle chanson de Pag n'est lancée... puis en 2011 'Tonnes de flashs' avec un album collection contenant l'intégrale de 13 albums.
Flash 8: Je refais un article sur Michel Pagliaro...25 ans plus tard  WOW!!
Ce ne sont que certains des 'flashs' de Pag qu'y m'amènent à parler de Michel Pagliaro aujourd'hui.
Pagliaro a toujours fasciné; trop souvent caché derrière de larges lunettes noires, l'air un peu hagard... il semble dégage un certain 'je m'en foutisme' mais c'est bien mal connaître l'homme et le musicien affable, perfectionniste et tellement drôle... quel humour déchirant qu'il a.
Pour des 'Tonnes de Flashs' il a travaillé fort  «à rapailler tout ça».  Les droits des albums étant détenus par de nombreuses entités (Much, RCA, CBS entre autres...)
Puis il a fallu 'remateriser' le tout (chez Karisma), travailler le livret... et bien sur livrer une nouvelle chanson .
La vie de Pag a bien changé depuis les dernières années. On savait qu'il s'était exilé en France au début des années 80 mais on ne savait pas qu'il y avait conçu un fils. Stephend (sa femme) et son fils Romain vivent maintenant au Québec. D'ailleurs le projet musical de son fils, Les Fous de la Reine', est sous haute supervision de Michel, car il réalise leur matériel. Il en est bien fier.
Quels sont ses projets? Pourquoi aucun nouvel album de puis plus de vingt ans?
Bien on est fébrile quand on entend parler que Pag lance une nouvelle chanson... On se dit qu'il y aurait peut-être un album qui se cache derrière tout cela!!
Hé bien, il n'y a pas réponse pour l'instant.
Pour ceux qui pourraient penser que Michel est du genre végétatif, détrompez-vous. Il est un ultra perfectionniste; je l'ai vu et revu travailler la même 'track' avec le même instrument, et parfois avec un musicien déférent pendant des jours... sinon des semaines.
Je l'ai vu chanter et rechanter jusqu'aux petites heures du matin (en fait jusqu'au matin) la même chanson, avec la même  passion, la même justesse... Il n'y avait que lui pour pousser les frontières de la qualité de la performance de façon aussi extreme.
Des fois je me demande comment il fait pour s'y retrouver tellement qu'il doit avoir de matériel pour une seule chanson.
Au niveau des paroles, pour ce qui est du Français ou de l'Anglais, je croyais qu'il y avait toujours une version anglophone, dérivée de divers onomatopées, mais ce n'est pas le cas... 'Le temps presse' a belle et bien existé avant 'Time Race'... alors cette théorie ne s'applique pas..... les mots, les phrases viennent... et puis les chansons, quel que soit le langage.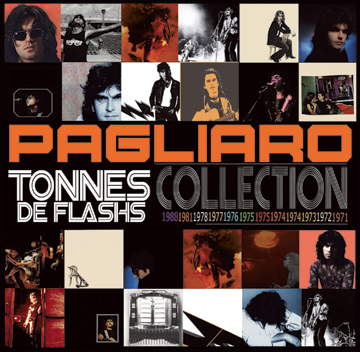 J'ai eu la chance, il y a quelques années déjà, d'éplucher des cassettes avec des 'riffs', des idées de chansons... et même certaines complétées en démo et je peux vous confirmer que Michel possède un répertoire exceptionnel afin de réaliser plusieurs albums; si les chansons lui plaisent toujours (bien sur, on ne le sait pas), car il est le seul maître à bord.
Quand sa carrière anglophone a décollé, au début des années 70, as t'il un peu manqué le bateau qui a propulsé les grands noms Canadiens de l'instant?
"Moi j'avais des choses ici... les autres se sont tous expatriés (Neil Young, Joni Mitchell ), Gino (Vanelli) aussi est parti vivre à L.A..... peut-être que l'entourage du moment n'était pas assez fort pour aller plus loin."
Si un producteur se présentait, un album anglophone le comblerait.
Aujourd'hui Michel Pagliaro a 63 ans, il ne faut pas se laisser berner pas son 'look' de vieil hermite: j'ai assisté à une performance 'Festival extérieur' l'été passé et il a réchauffé ..et chaufféla soirée avec beaucoup d'énergie... il n'y avait pas seulement les 'baby boomers' qui appréciaient, mais aussi plein d'ados qui slammaient dans leurs coins... Des réactions bien appréciées du rocker.
Pour ceux qui veulent découvrir, ou redécouvrir Pag ce coffret vous donne l'opportunité de revisiter la carrière d'un artiste d'exception.
------------------------------------
Pagliaro  Des Tonnes de Flashs
By Marc Durand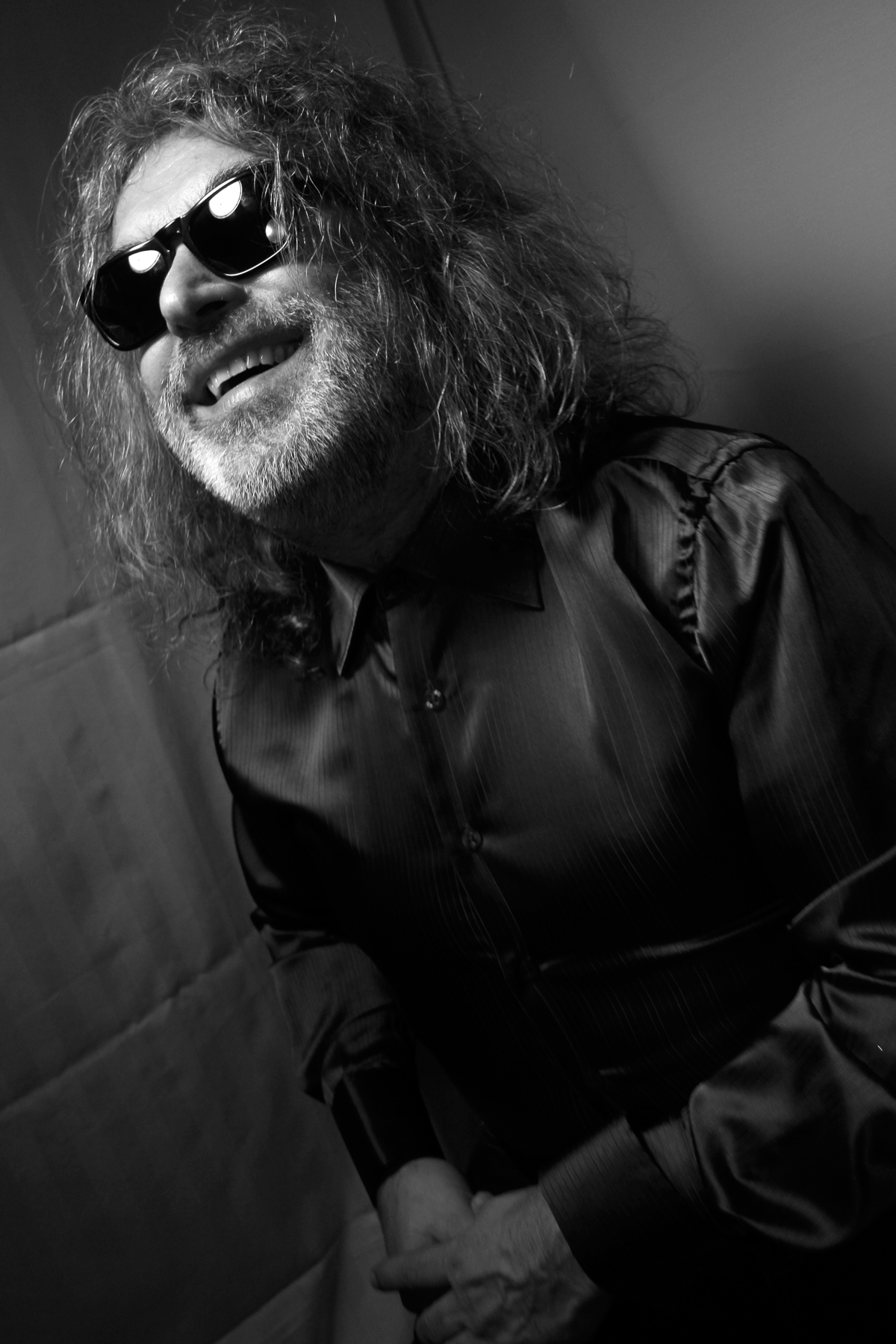 When I think about Pagliaro, I have 'tonnes de flash'!!
Flash 1:  – When I was very young, I bought the 45 record of 'A t'aimer' and 'Pour toi, pour toi'..this was 1969, the years of 'Flower Power'.
 
Flash 2: I also bought 'Rain Showers' (I still have all my old vinyl records)
Flash 3: December 31 1970 I attended a concert of Pag and The Wackers at the Palais du Commerce (a performance I remember well, I was only 14 years old)
Flash 4: Pagliaro and the club 'Night Magic' in Old Montreal
Flash 5: I am doing an interview while riding in his 'Grand Prix' on behalf of Québec Rock (1978)
Flash 6: Pagliaro returns from France and Alert Records, which I run with Tom Berry, signs the album 'Sous peine d'amour' which contains the hit 'L'Espion' (super clip by the way) (1988)
Flash 7:  Since 1988, even though there were many concerts produced, there was not a new song from Pag, then in 2011 'Tonnes de flashs' is released, containing a complete collection of 13 albums.
Flash 8: I am writing an article about Michel Pagliaro – 25 years later WOW!!
These are just some of the 'flashes' that have me talking about Pagliaro today.
Pagliaro has always been fascinating, hiding behind large sunglasses, looking a little haggard, with a certain air about him that  not  many people  know him well, a perfectionist, but very funny….what a sense of humour he has…
For 'Tonnes de Flashs' he worked hard to run left and right to clear the rights to the masters as the albums belonged to many labels (Much, RCA, CBS and others…) Then they had to remaster everything, work the booklet ….and of course, deliver a new song.
The life of Pag has changed over the past few years. When he took a sabbatical to France (for 7 years) in the early '80s, we didn't know that while there, he had a son. Stephend (his wife) and his son, Romain, now live in Quebec. Actually he is working a musical project with his son, 'Les Fous de La Reine', under his own supervision. Pag is so very proud.
What are his plans?     Why no new album in over 20 years?
There was excitement when Pag talked about launching a new song…We thought maybe there would be a new album that is behind all this !! Well, there is no answer to that yet.
For those of you who think Michel Pagliaro has disappeared, think again. He is the ultra perfectionist, I have seen him work the same 'track' with the same instrument, sometimes with a different musician for days…sometimes weeks. I have seen him sing and sing again until the early hours of the morning (actually until the morning) the same song, with the same passion, the same accuracy…With only himself to push the boundaries and get the quality of the performance to such an extreme. Sometimes I wonder how he does it, to get the end result with so many tracks having been laid down.
In terms of words, whether it is in French or English, always being able to cross linguistics, but that was not always the case, time has run out existed before 'Time Race'…so this theory does not apply, the words, the phrases, …and then the songs, regardless of the language.
I had the chance a few years ago, to go over some music, with cassettes, ideas for songs…I know Michel has enough material to do many albums, if he likes the songs still (this we don't know) as he is still the master of his own career. Michel came over with a shopping bag full of cassettes and ideas, some with 30 second riffs, and some full songs.
When your English career took off in the early '70's, do you feel you missed the boat that propelled so many other Canadians into big names?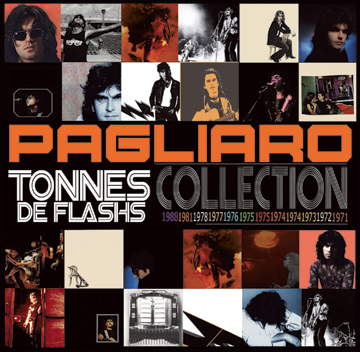 " Me I had a career here and I chose to stay here in Quebec because ….the others were ex-patriots (Neil Young, Joni Mitchell, Gino Vanelli) they all went to L.A.  ….. Maybe at that moment the pull was not strong enough for me to go."
If a Producer would be interested, an English album would happen.
Today, Michel Pagliaro is 63 years old, but don't be fooled by the look of a hermit, I attended a performance of an outdoor Festival last summer and he was hot and had tons of energy…it wasn't only the baby boomers who appreciated him, but plenty of young people were slamming in their corners....Reactions well appreciated by the rocker.
For those who want to discover, or rediscover Pag, this collection gives you the opportunity to revisit the career of this exception artist.
Editors Note: Michel Pagliaro is a prolific Canadian rock singer, songwriter and guitarist from Montreal, Quebec. His first nationally charted hit was with his 1970 single "Give Us One More Chance". Pagliaro was nominated and won the 1975 Juno Award as "Male Vocalist of the Year". Pagliaro  is often referred to as simply Pag. Although he writes and records predominantly in French, Pagliaro was the first Canadian artist to score top 40 hits on both the anglophone and francophone pop charts in Canada.