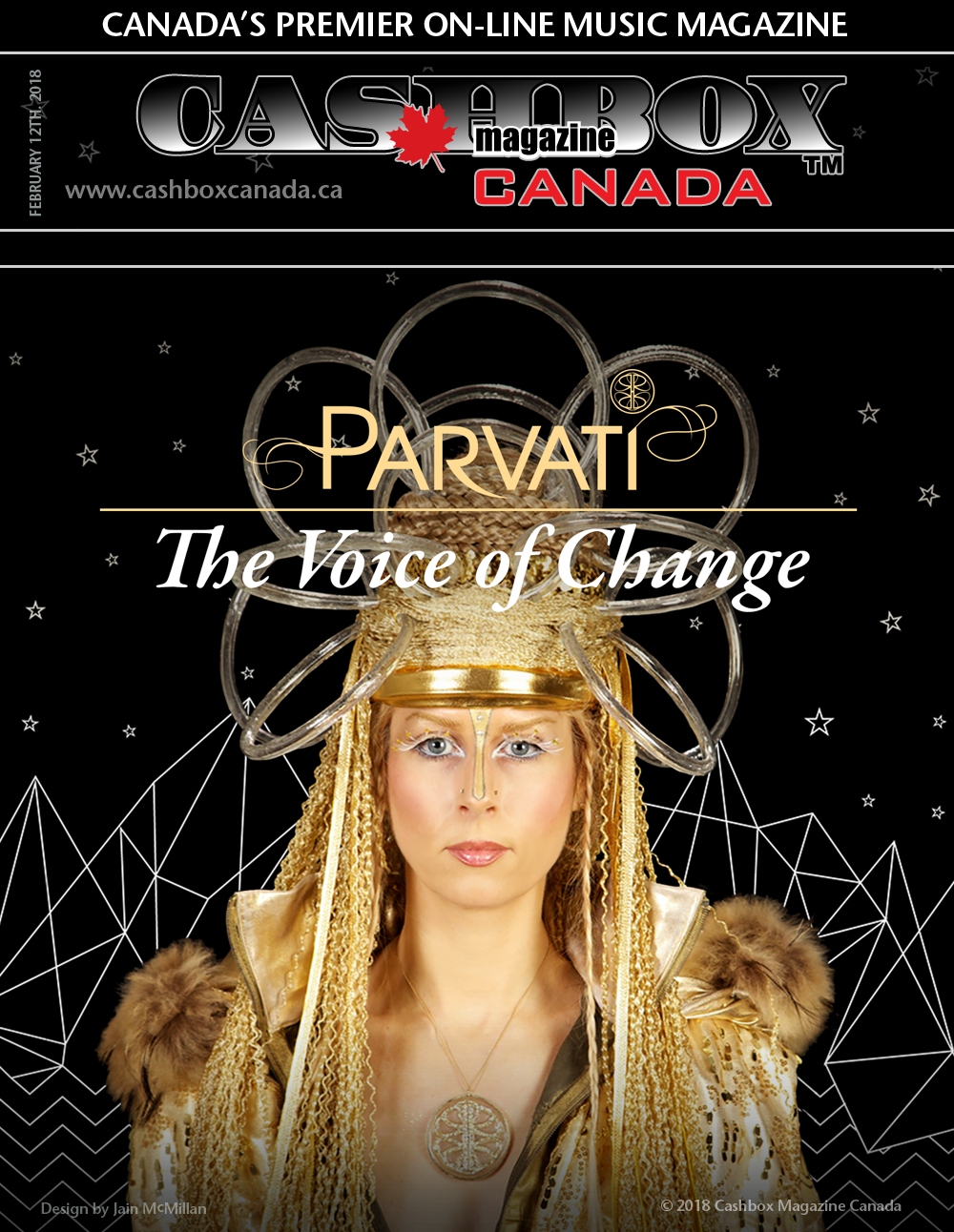 Fri Feb 09, 2018
From the dream of a whale to songs at the North Pole, to a vision of peace and a call to stand up for a healthy planet, the Toronto-based singer, producer and activist Parvati is transforming the world.
It's been seven years since we last spoke to Parvati. At that time, she was just back from the North Pole where she gave the northernmost musical performance ever, to raise awareness of the melting polar ice. Since that interview, the political and environmental climates have changed radically. We have seen a spike in extreme human rights violations as well as unprecedented hurricanes, forest fires, famines, floods and droughts. Yet, Parvati says that with the advancement of technology and the speed at which our environment is changing, this is a pivotal moment in human history when we have never had a greater opportunity to come together as one Earth family. Whether it is by working alongside the United Nations, convincing global leaders to shift to sustainability or touching the hearts of the world through the pop music mainstream, Parvati is the voice of change.
Parvati sings and produces lushly layered dance-pop music and electronic soundscapes, created in her Toronto-based studio. Her single "I Am Light", released in 2016, boldly weaves sparkling lyrics about enlightenment with hooky pop melodies and dance beats - crystallizing her own musical genre of celestial pop.
The North Pole performance was a game-changer for Parvati. Her first-hand experience of the effects of ice loss in the Arctic led her to found the not-for-profit Parvati.org whose first order of business is MAPS, the Marine Arctic Peace Sanctuary. Her dedication to MAPS is total; she volunteers her time and all her creative work to its immediate realization.
In a time when most female singers go for low, raspy or throaty tones, Parvati's vocals are open, light and angelic. Her lyrics are lucid, insightful yet conversational. The overall feel is sensual in the purest meaning of the word: awakening the senses themselves. There is an unabashed force of freshness that shines through all of Parvati's work. Poised to make its mark on the charts, it's effervescent, hooky, danceable, and at the same time feels deeply timeless.
Cashbox Canada spoke with Parvati about what it means to be a musician championing a global intervention.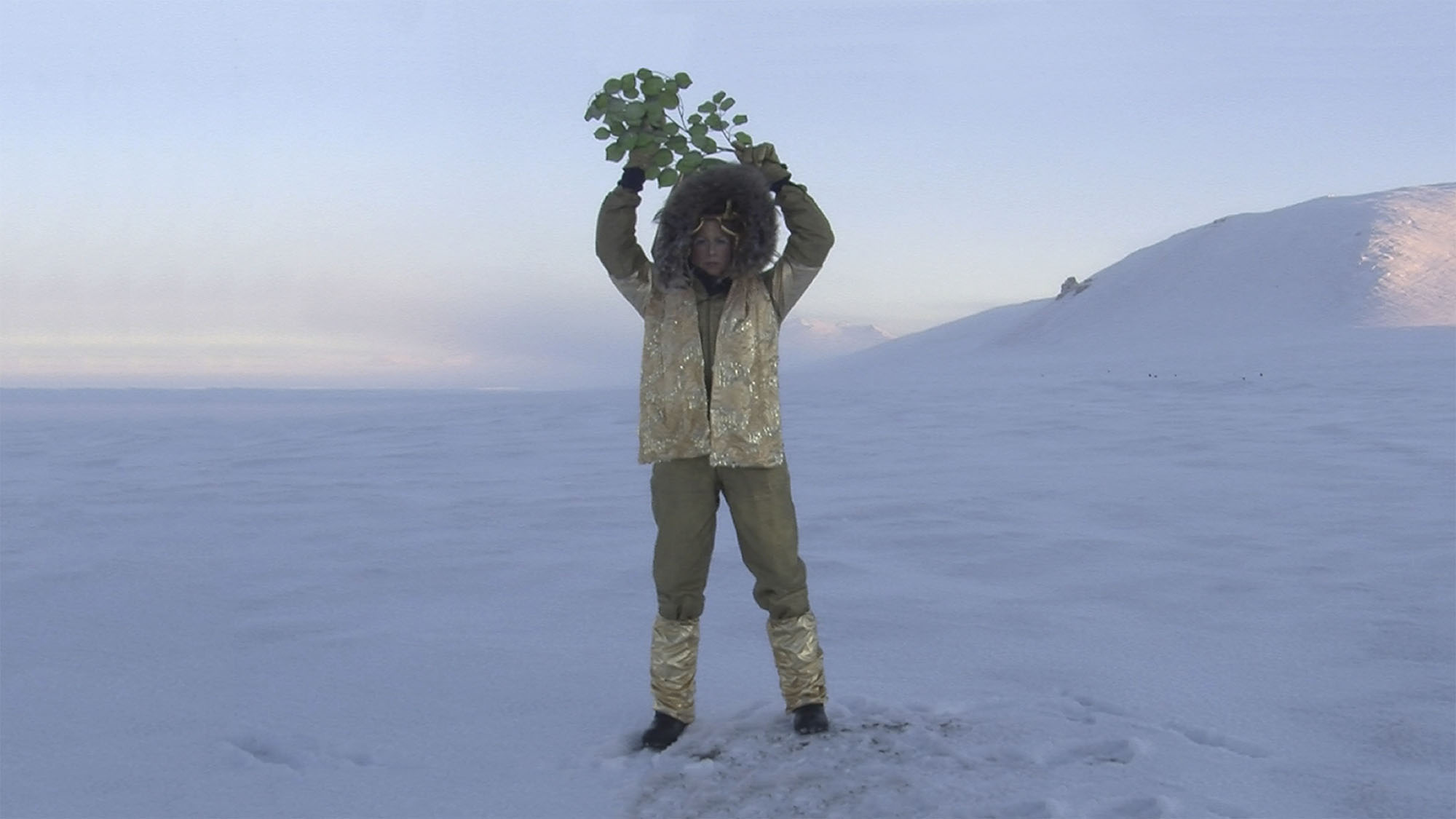 MAPS is the world's largest marine protected area. Why is it your focus?
Well, my biggest source of creative inspiration is Nature: its sounds, its rhythms, its voice. It's symphonic and multidimensionally so rich, open and whole. I strive to express that beauty, power and wisdom in my songs and productions. For me, MAPS is the quintessential expression of that.
MAPS started during an unusually hot Toronto summer when I was planning a musical tour of Asia, but I kept having an intense recurring dream of lying on ice while a blue whale waited for me in the ocean beneath. Some dreams you just dismiss, but this one felt like a call to listen.
So, I told my manager that I needed to postpone my Asia tour and travel instead to perform at the North Pole.
What was that like?
I sang four songs there - because of the freezing cold, batteries would die almost instantly, so I had to nail each song in one take for the video. In the video of one of the songs, we include some outtake footage of how I had to play the backing tracks from an iPad that was stuffed into my flight suit costume - which was a repurposed WW2 paratrooper suit that I blinged out and painted gold because I performed there as my character Natamba - to keep it warm, because all the other electronics had already failed.
Amazingly, when I arrived in Canada's most northern village, two Inuit elders greeted me saying they had known I was coming to do healing work for the planet – the whale had told them. Major goosebumps! I realized in that moment that I was playing my part in something vast and purposeful beyond my understanding. Nature's intelligence works through us when we are willing to listen.
So that's why protecting the Arctic is so important to you?
It's not about me. The rapidly melting polar ice is actually a global crisis that has been under the radar for a long time. People don't realize this is the source of many of our world's problems. That is because the polar ice is like our planet's air conditioning system. It reflects most of the sun's rays back into space. But it's melting fast in what scientists are calling a death spiral. It's a vicious cycle: the more the ice melts, the more the planet heats up, causing more ice to melt. Coral reefs die. The sea levels rise. Coastlines are sinking. Crops are failing. People are starving. Over 1000 children are dying every day because of climate change.
But if the ice is melting, what difference will it really make to create a protected area? Is it just about saving the whales?
Well, whales are more effective in stopping climate change even than trees, so we have to protect them. I was blown away when I learned that whales play a hugely critical role in balancing our ecosystems. That said, what MAPS does is set the boundary: everybody out. It was actually in a meeting I had with Bob Geldof's partner in Live Aid, the legendary concert promoter Harvey Goldsmith - he is part of our MAPS production team. He looked at the circle in our logo. I remember how he ran his finger around it several times and said, "This is so simple. Everybody out. Keep off the grass."
We need to stop interfering and let the ecosystem heal. And what I really love, at the same time, is that by taking Arctic oil off the table, MAPS inspires a global shift to renewable energy. MAPS is a simple and effective solution on so many levels. But it has to happen immediately - before more ice melts. And it is melting fast - there is already 75% less ice in the summer than there was 50 years ago.
As a musician, how do you expect to accomplish something as big as MAPS?
For me, each creation is like a birth. As a touring musician, I tap into a beautiful field of interconnection where it literally feels like we are all one. So from this perspective, I feel like MAPS is already born. My dream is that each newborn creation grows to serve the world, with its own distinct personality. Now, this exists with the specific intention to awaken an inner call to action in people everywhere and in our world leaders for MAPS.
So I sat down with my label, Kupid's Play, and asked, "How can we make that happen?" We came up with an innovative public education strategy using my creative work to broadcast MAPS to different people with different interests. I have been going through a massive creative process writing, producing and engineering records that range in tone from peaceful symphonic compositions to feel-good radio singles and EDM tracks - five albums worth of material actually, and four different tours coming up to bring it all to the world.
You touched on something important with "I Am Light": making an accessible and incredibly uplifting message that mainstream wants to get behind.
Yeah, it was the first time I heard one of my songs on Top 40 radio alongside Coldplay and Ed Sheeran, which was a really exciting experience. And I was touched to see "I Am Light" play in so many countries where I have not yet toured. The best really is that it all resulted in people feeling inspired to keep their footprint on our planet light. The music video, which has a cameo by my friend Markjan Winnick of "Vikings", stars Natamba in a story of interconnection and the power to light up the world. "I Am Light" brought awareness to MAPS, so we realized we just needed to take that to a whole new level.
It's not the first time you've used spiritual references in your music. You have a song called "Yoga in the Nightclub". What role do meditation and yoga play in your work?
Yoga and meditation are a massive part of my life and are the foundation for all my creative work. I owned a couple of yoga studios in Montreal and Toronto and developed a yoga style called YEM: Yoga As Energy Medicine. YEM gives people a way to feel their connection with the planet. I have a few YEM DVDs, TV content and a YEM book coming out to support this. Plus, the yoga community around the world really gets the importance of caring for others and for our planet. So inspiring them with MAPS is an obvious choice.
"Yoga in the Nightclub", which I will release for MAPS, is a house track about finding presence everywhere. The music video features a couple of kick-ass superheroes who are a modern take on some of the most potent changemakers in mythological history. They'll show up in some of my other works too, like a young adult fiction series called Aonani of Avalon that portrays a world protected by MAPS.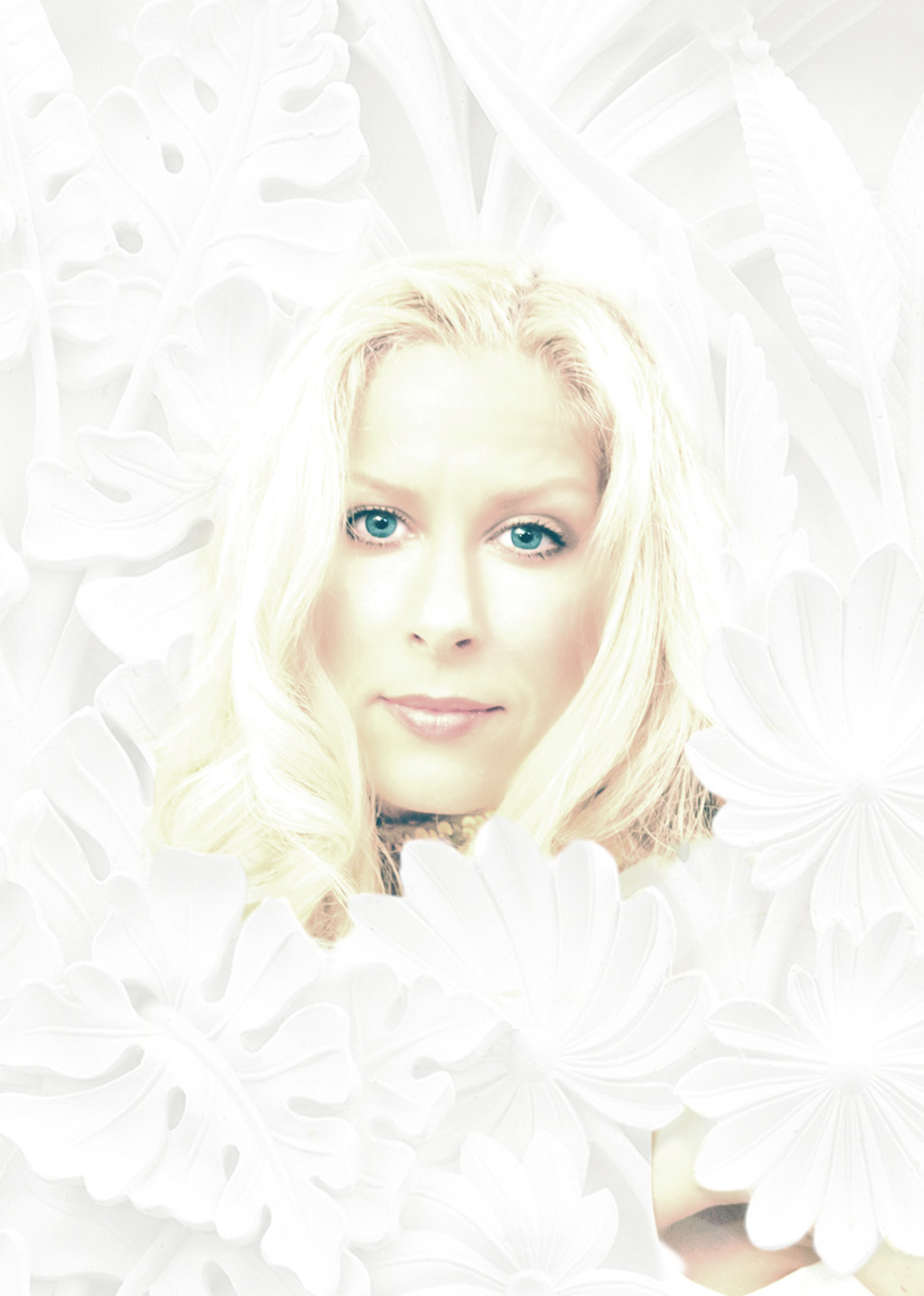 How do you go from writing for a three-minute song to writing a full-length book?
It's all coming from the same source. There is so much in me that needs to come out. And MAPS is really inspiring! Other than the YEM book, I have a self-help book called Confessions from Your Awakened Self and run Parvati Magazine, which features amazing leaders in multiple fields, from Grammy-winning musicians to Olympic medalists to bestselling authors and influencers. All vehicles to bring MAPS to that many more demographics.
Picture this: Justin Trudeau is on his way to work and hears a news spot about MAPS on CBC. He gets to the office and there are a thousand letters calling for MAPS. At the gym after work, he hears one of my songs on the radio. He gets home to see his wife Sophie doing yoga to a YEM DVD. Then he notices his kids are reading Aonani. When he arrives at work the next day, there on his desk is the MAPS Treaty. He can't help but sign it.
It's hard to picture Donald Trump in that scenario. You've got to imagine there are going to be those who oppose MAPS.
I am not in any way interested in politics. Parvati.org and MAPS are non-political and non-partisan. And I literally have no time for any thoughts of opposition. If someone were abusing your mother, you would do all you could to protect her. That is our situation in the Arctic. So that is what I am focused on. It's been amazing to see how people in Africa and the South Pacific, for example, have resonated with MAPS. Many of our volunteers are from those areas, seeing the effects of the loss of polar ice first hand.
But will that translate to support at the international level?
Well, a little backstory: Parvati.org has created the Marine Arctic Peace Sanctuary Treaty. That's a binding, international legal document that closes up a major loophole in the United Nations Convention on the Law of the Sea so that the entire Arctic can be protected, instead of just a small patch of high seas near the North Pole. When 99 countries sign, MAPS enters into force.
So the big news - we just got our first MAPS Treaty signature, from the Prime Minister of Samoa! We've also heard from other Pacific Island states that they would like to sign. The fact that it is countries more than half a world away from the Arctic who show strong support for MAPS just shows that we are all in this together.
You seem to have some heavyweight support behind you. How did this come to be?
I have a policy that if you don't ask the answer is no. So I just showed up and asked. I mean, we are talking about a global crisis. Once people know about it they want to help. For example, my manager Rishi Deva and I met Tom Silverman, several years ago, and we hit it off. Tom pioneered hip-hop when he released Planet Rock by Afrika Bambaataa on his label Tommy Boy Records. That kind of conscious hip-hop was a revolution. It was about people coming together to make a positive change in the world. And then on a past visit to the UK, I spent time in Chris Porter's studio. Chris produced Wham, Pet Shop Boys and many other artists I love. He is currently producing and touring with Robert Fripp and King Crimson, as well as helping to make MAPS a reality.
With Parvati.org, we've also been able to ally with scientific luminaries, such as the amazing Dr. Jane Goodall and Dr. Sylvia Earle, Time Magazine's Hero for the Planet. We have a coalition website now at signmaps.org and many organizations have joined us.joined us.
The problem we are all facing now is huge, but the solution is amazingly simple: MAPS. And it is really easy to help. Everyone can sign and share the MAPS petition at Parvati.org.
How do you see the music industry serving the world we live in today?
From my perspective, the creative process, whether conscious or not, actually taps into a collective field of energy. So much so, that literally what we each do, think and create reflects and shifts the directive of our collective consciousness as a whole. With the power available to us today through the media, the role and corresponding responsibility of artists have never been so relevant. The music industry has undergone profound transformation in the past decade. But we have an opportunity to come together to heal the world through music, and that is what I am committed to.
This reminds me that as I was walking into the BBC in London for a meeting, I bumped into Robbie Williams who was on his way out the door. I spoke to him about having performed at the North Pole and the first thing he asked me was, "What did you sing?" I immediately responded, "My tunes, of course!" We both laughed, knowing that artists give voice to something that cannot be silenced.
People can sign the MAPS petition at parvati.org/petitions, organizations can join the coalition at http://signmaps.org/ and people can donate to the all-volunteer-run organization at parvati.org/donate. To find out about Parvati's creative works visit http://www.parvati.tv