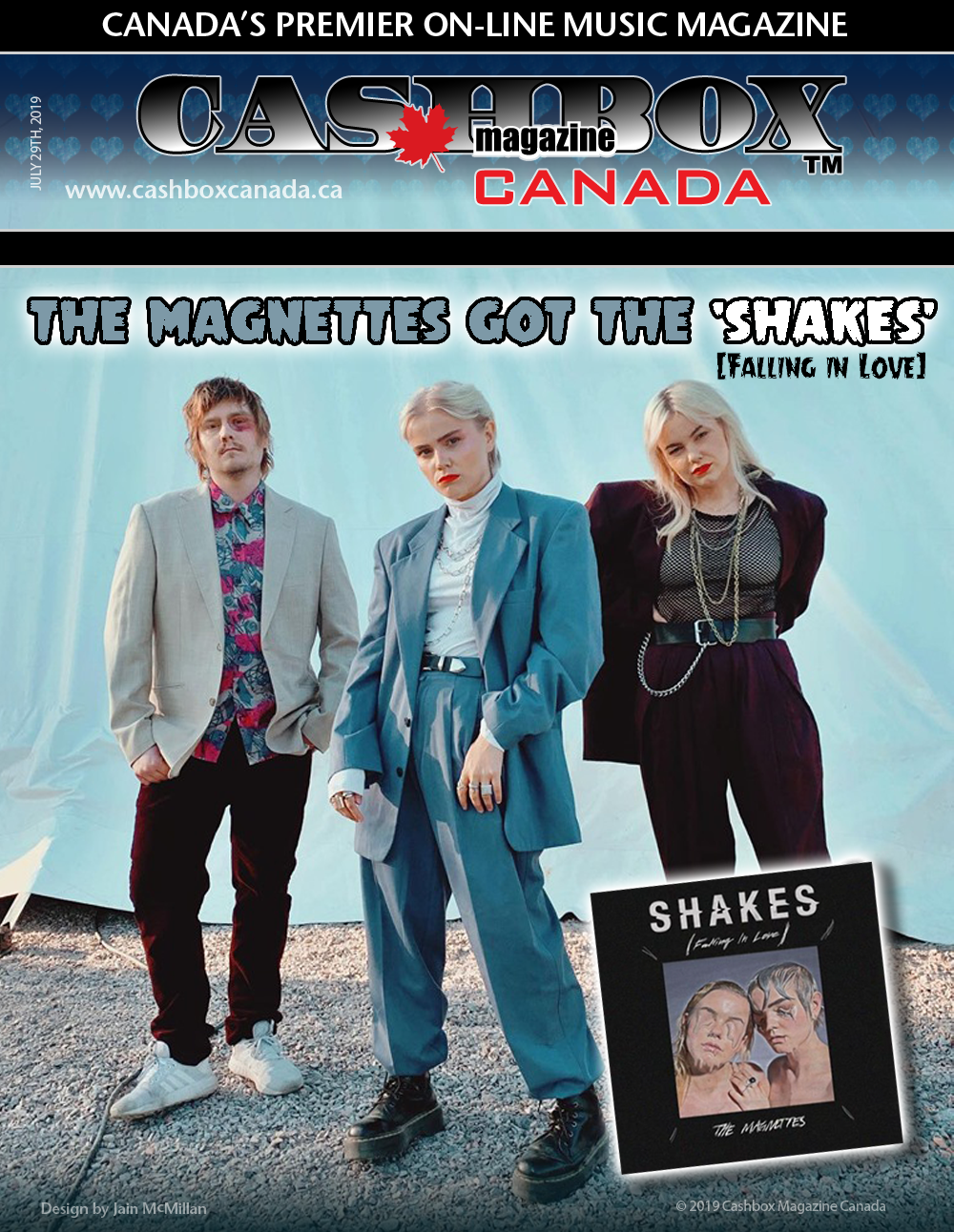 Fri Jul 26, 2019
Falling in love is universal, and no matter how many decades of love songs there are out there, the feeling and angst is the same. With social media, 'instant' ways of communicating, and disposable relationships in this fast-paced world, the heart and emotions remain the same.
The latest offering from Sweden's supergroup, The Magnettes 'Shakes' (Falling in Love) combines the throwback feeling that we all recognize with a current twist that is well-crafted, capturing the timeless feeling we all so easily recognize. 
 Rebecka Digervall, Sanna Kalla and producer Tomas Bäcklund Tuneström make up the musical backdrop of The Magnettes, and have been steadily gaining momentum on a global level, sharing their unique style of music and videos, which quite frankly is refreshing with what is currently being played on radio, YouTube and all other sharing platforms.
This pop-trio was founded in Pajala, Sweden and has crafted their own blend of electro-pop and riot grrrl punk. In 2015 they performed at SXSW in Austin, TX and signed with the label Digsin, resulting in the release of their debut album  "Ugly Youth" was released in 2017. Their single "Young & Wild" premiered on prime time TV and became the 10 most played Swedish song on Swedish radio to date.  The Magnettes have been praised by sites and tastemakers like Earmilk, Perez Hilton, Popcrush and Elle Sweden and played on festivals like Eurosonic Noorderslag, Tallin Music Week, Golden Melody Awards and the world largest festival Summerfest.
Pop music is one of Sweden's major cultural exports and over the years it has given us a wide diversity of talented artists such as Robyn, ABBA, The Knife Lykke Li, Icona Pop, The Cardigans, Swedish House Mafia and Zara Larsson. Ten hours from the hit-making hub of Stockholm, above the Arctic Circle where the sun doesn't rise during winter, lies the sleepy town of Pajala, home to 2000 residents…and The Magnettes, a fearless 21st Century fuck-pop trio who think ugly and weird is cool and that the patriarchy needs to be crushed. Right now.
'Shakes' (Falling in Love) actually shows the diversity of this act, and the official video is reminiscent of videos from the '80s with a storyboard that broke many a band on MTV and MuchMusic back in the day. 'I got the sweat, the shakes, go ahead and take your time, the moves you make, I love it when you blow my mind' – all lyrics capturing the feeling combined with a great dance mix even lyrics aren't your thing.
Watch the official video here:
Shakes (Falling in Love)https://youtu.be/FxHZcaePAH8
With impressive past appearances at Canadian Music Week, Canadian Music Week SXSW P3 Guld Putte i Parken Golden Melody Awards Eurosonic The Alternative Escape and Summerfest (opening for Ke$ha) The Magnettes have already made their mark on the international music scene.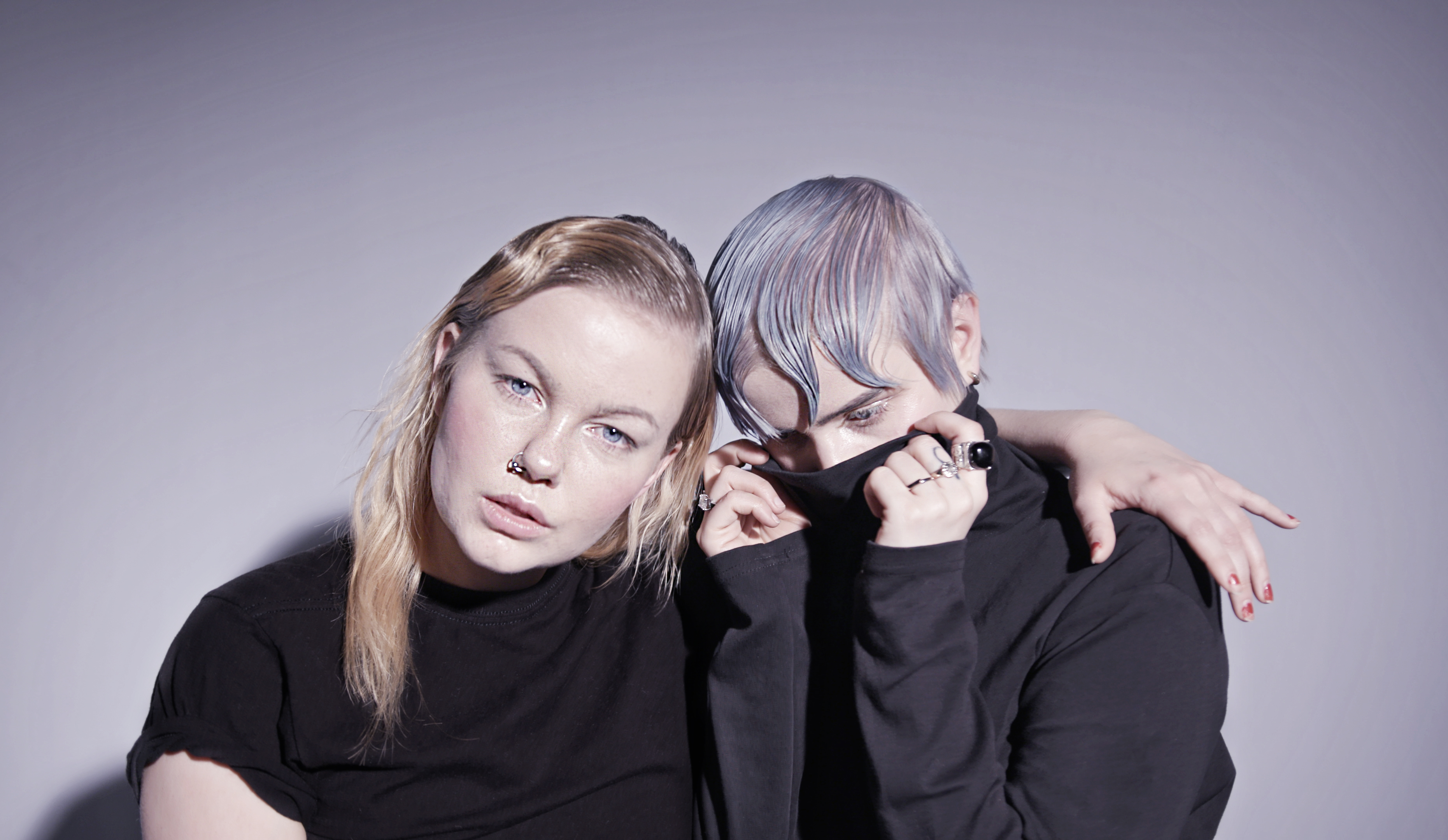 Upcoming Appearances:
July 25 Landskrona Karnevalen
July 26 Tjo i Tjögsta 
August 4 Pride in Hamburg  Germany
August 10 Majday in Czech Republic
Sept. 6 & 7 Live at Heart Sweden
September 24 & 25 Berlin Germany
September 26 Poznan, Poland Warsaw Poland
September 28 Waves Vienna
Management Peter Åstedt Discover Sensation/a division of MusicHelp