Fri Apr 24, 2020
How do you start a journey to an unseen but magical desired location? You take a leap of faith, because "that's how it starts".
Canadian singer/songwriter Marshall Potts has a new fresh version of "That's How It Starts" and it's a hit. The song offers an intimate invitation into the heart and soul of the man.
In Marshall Potts' case the journey is as interesting and inspirational as the destination. The last year has seen Marshall reap the rewards of faith, determination, tenacity and hard work. Realizing this is a marathon not a sprint, he mapped out a plan and strategy that would see him dipping his toes into the ocean of festivals and reaching out to global audiences.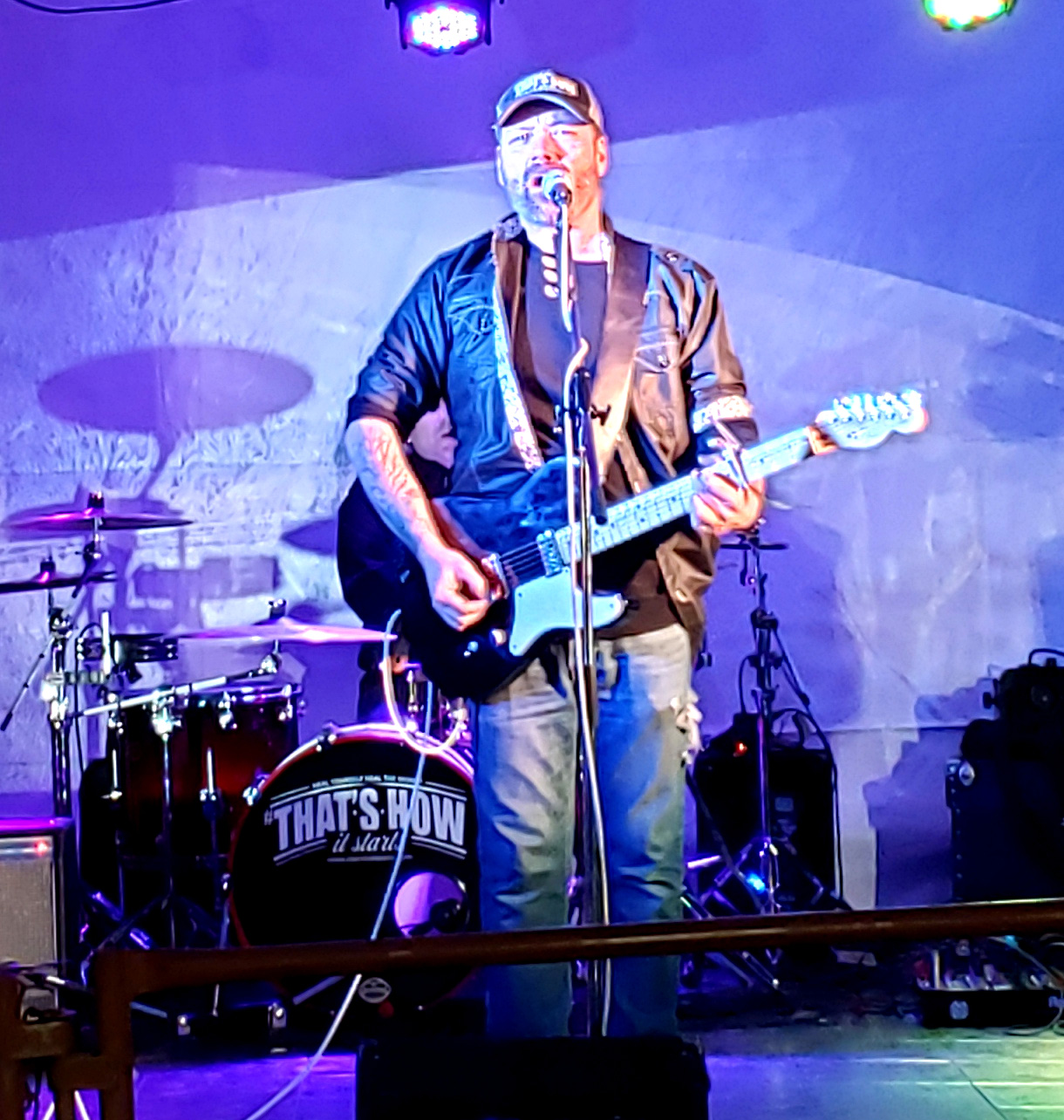 Marshall Potts made a last minute decision to attend and perform at an official showcase as a solo performer and part of the Cashbox Caravan in Cannes, France at MIDEM 2019 . This would be leap for Marshall but one he conquered admirably. The Caravan then moved to Live At Heart in Orebro, Sweden where Marshall played three solid shows that garnered new international fans and caught the attention of Peter Åstedt of MusicHelp/Discover Sensation who runs stages and festivals around the world, including Live at Heart Sweden. Astedt has taken a liking to Potts and is now supportive of getting him out there on a global level.
With two successful appearances in Europe, the next step on the path was the one that led him to Indie Week in Toronto, Canada, this time bringing the whole band to perform. The Marshall Potts Band rocked the house at every venue and gained more respect and admiration from an already growing fan base. The shows were tight, flowing, energetic and showcased Marshall's talent perfectly. The band was so well received that they received a nomination for Best Emerging Artist – National Indie Week 2019, no small accomplishment in what was a truly competitive market.
The leap of faith at attending three major festivals put Marshall Potts in the position that now has him returning in September to Live at Heart Sweden 2020 with the full band, heading straight to Toronto, Canada to perform at Canadian Music Week at yet another major showcase then off to an emerging artist showcase spot at Summerfest, North America's largest music festival.
With the release of the new single and video "That's How it Starts" this is yet just another giant step in the progression of Marshall Potts' musical and life journey. "I'm really proud of the new single, "That's How It Starts." It really is a lesson in life as told by the lyrics. With John Webster at the helm as producer, I really feel he captured the true essence of who I am as an artist."
The legendary John Webster, he had this to say, "I became aware of Marshall's music thru our mutual music friend, Kirby Kaye, who is currently in his band. I heard a character and an honesty in his voice that I always look for and as well good, honest songs that connect. As a producer, I think I can help bring him a bit of focus in his recordings and get the best performances out of Marshall and his musicians. Stylistically, his roots/rock Americana style is one I enjoy working with and I am looking forward to having some fun making the rest of the album."

It's when you talk to Marshall you realize the depth of the lyrics as they relate to his own life and experiences. After years of giving and people-pleasing, both professionally and personally, this precipitated major health and life's curves. So the sometimes painfully honest artist regrouped and started reinventing his life. This resulted in some brilliant songwriting and started him on the healing journey from the darkness to the light. This has now resulted in a metamorphosis of a confident, laser-focused man on a mission making Marshall Potts into an globally appealing artist.
"That's how it starts / You come, you go, you run / You face your fears and embrace your tears".
The single "That's How It Starts" has only been released to radio and has already received numerous adds, interview requests and is gaining momentum in Canada and beyond.
Watch and listen to That's How It Starts here:
With the love of his life, Jo-anne, or as he calls her Joey, by his side, he is virtually unstoppable."Joey and I are like twin flames. We've known each other since Grade 6 and always lived about 2 blocks from each other. We both married different people and took different paths but never lost touch with each other. Just recently we are both free and now realize we are meant to be together. With Joey by my side, everything is as it should be. Together we are a force. She is my twin flame." And the physical and emotional transformation has manifested itself in his music. You can hear it in That's How it Starts. You hear it in the lyrics and in the music he is now making. And in Potts, there is a sincerity and pleading honesty in his vocal approach that draws the listener in as if being privy to an intimate affair or some magical knowledge that will enrich your life.
Marshall Potts is living proof that perseverance and belief in your dreams and goals make everything attainable if you want it bad enough and are willing to work hard and make the sacrifices in order to get that holy musical grail. 
The philosophy and mantra of Marshall Potts is "if you have a dream, follow it and take that leap of faith because "That's How It Starts!"
For more visit: marshallpotts.com