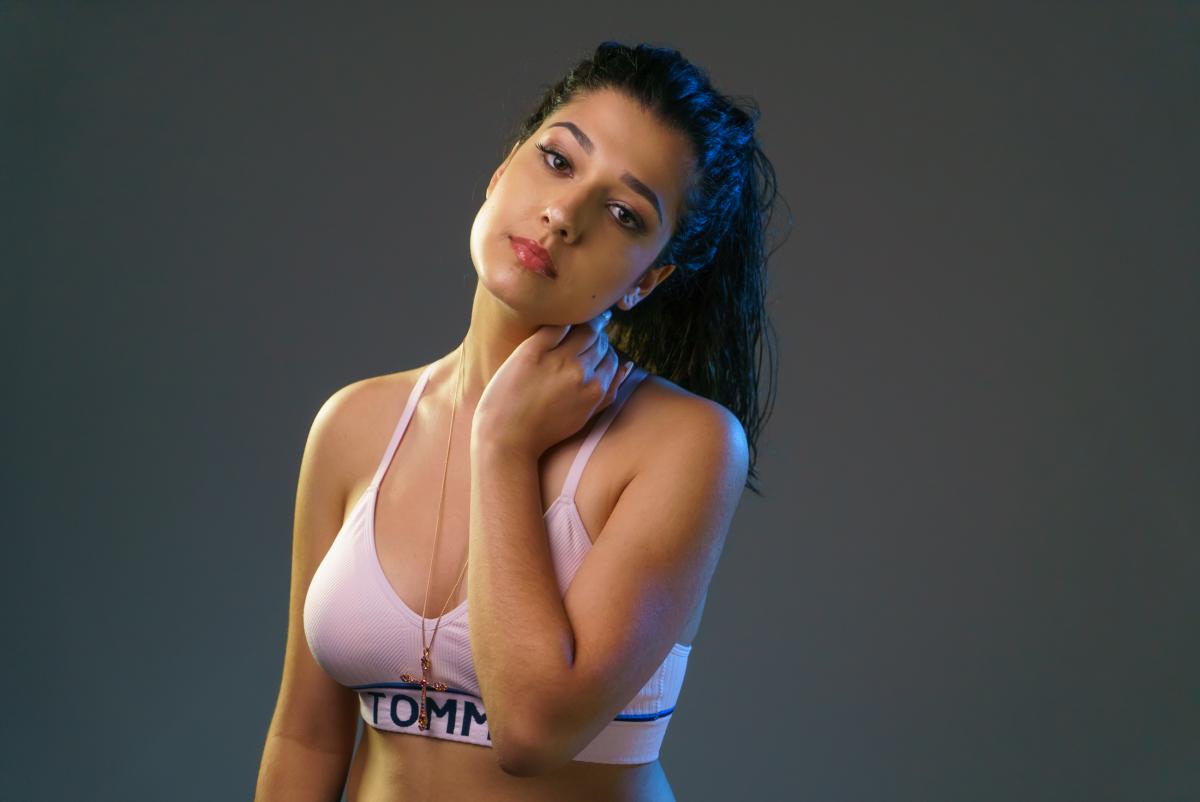 Fri Oct 18, 2019
Submitted to Cashbox Canada
RnB powerhouse Neena Rose has a "Secret" to share and it comes in the form of her newest single, a hot n' fresh collab with NorthSideBenji.
The new track features the two Canadian RnB and hip hop luminaries, each currently making their marks on the industry both at home and abroad.
With over 325,000+ streams and upwards of 135,000 views this year, "Secret" lands fresh off a summer of sound for Rose, having released her latest double feature "Mannequin" and "(You A) Machine Gun."
The next single off her forthcoming EP, 333, "Secret (feat. NorthSideBenji)" serves as a preview to her upcoming performance at this winter's Indie Week in Toronto, and a follow-up to her recent performance blitz at Hamilton's Supercrawl.
"I love it all, but writing lyrics is my favourite part of the process," muses the Hamilton-based teen, reflecting on previous toe dips into nu-country, emo rock, and lofty pop bops before finding her most authentic self in R&B. "It's always been a thing I love to do. Any time I feel any type of way, I'm writing a song. If I'm happy, I'm writing… If I'm sad, I'm writing…
"And I'm always listening to new beats… Maybe I shouldn't say this, but it's not uncommon for me to duck away at school and listen to music. I'll play 30 different backing tracks to flesh out what feels right and solidify the sound I'm looking for."
Between her breakout single — 2018's "Games" — and its successors, "Circles," "Rewind," "Mannequin" and "(You A) Machine Gun," Rose has garnered support from media and playlisters such as Spotify's New Music Fridays, The Fresh Committee, Noble Vybe, Esydia, Caltify, The Gate, FYI Music, Tinnitist, and more.
She was invited this year to speak on the "Young Guns — Innovative and Thriving in the New World Music Order" panel at the California Copyright Conference, making her the youngest female Canadian to participate in the conference thus far. Her debut single, "Rock N Roll Lullaby" was recorded at age 12 with Diamond/Platinum producer/songwriter Roy "Royalty" Hamilton III (Britney Spears, Nas), she has counted Oprah among her audience members, and is a voice behind CHCH's legacy program Tiny Talent Time's theme song. (Fun fact: her dad performed on the show — with his accordion — as a kid.)
It was a similar hometown vibe that served as the backdrop for the video accompanying "Secret (feat. NorthSideBenji)." "We filmed in a small town where all of my friends live," Rose recalls. "While filming at the diner, I saw so many people I go to school with. Considering I had to run by them with a bag full of money for one of the scenes, they were definitely confused!
"It never registered in my head I would be driving the car," she continues, referencing the vintage whip featured front and centre in the majority of frames. "I had never driven a vintage car like that before. It was hilarious to watch me try and turn with that huge wheel but, by the end of the day, I was making three-point turns like nobody's business!"
This game-day fortitude — among countless other examples, including how she overcame her fear of bugs and hesitation to hike in order to shoot the waterfall scenes ("I'm not much of an outdoorsy person… I had to crawl back up the hill using my acrylic nails as grappling hooks!!") — is a testament to the professionalism and promise Rose effortlessly embodies.
She's an "amazing young talent," agrees Universal Music Publishing Group's 80 Empire, who co-wrote and produced Neena's forthcoming EP. "She's an incredible vocalist and witty lyricist… Working with her is a sheer joy!"
"Neena Rose truly was hella fun to talk with," adds Cashbox Magazine Editor Lenny Stoute, reflecting on their recent cover story interview. "This teen is an unusual combination of music biz savvy and emotional intelligence, with a commanding voice. Gonna go far."
Watch Neena Rose ft. Northsidebenji - Secret [Official Video] here:
For more visit: