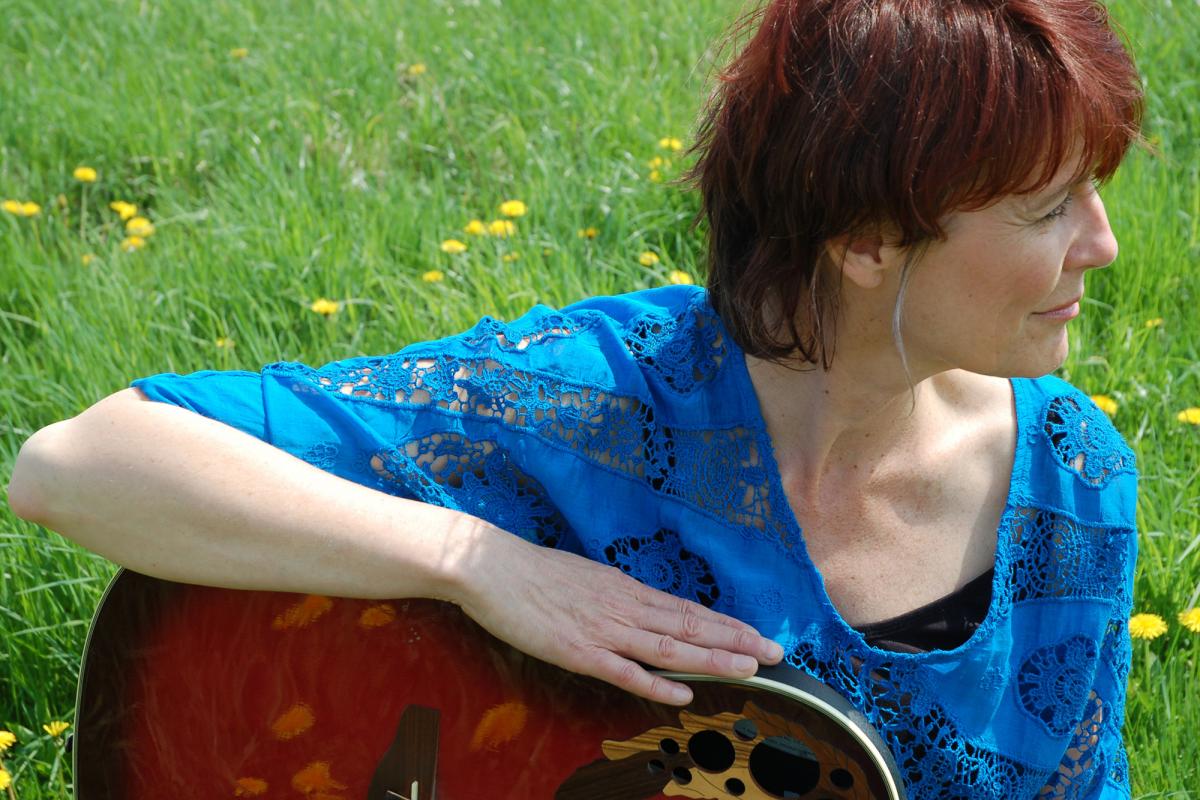 Fri Sep 28, 2018
Submitted to Cashbox Canada
Sharing her personal journey with an enchanting voice, soul-touching lyrics and a range of musical styles, Abby Zotz weaves tendrils of hope together with strands of humour, resilience and, ultimately, joy.
A gifted musician and vocal artist, Abby's message is an uplifting and often poignant expression of the human experience. She explores tiny fragments of life, both the lighter side and the struggle of finding hope in a troubled world. Her songs are at once intimate and relatable.
From classical and world music to country and traditional folk, Abby's exposure to a medley of styles in her childhood set the tone for a life-long thirst to explore new musical avenues and expand her range. Her multi-faceted career has taken her from the Royal Conservatory of Music Concert Hall to tavern stages to trios and (almost) everywhere in between.
"My first forays into songwriting came about at an early age, "much to my family's delight (or chagrin, if you want to split hairs)" tells Abby.   "I performed, ad nauseam, on long family car rides, in the tub and at the dinner table. Some of my early gems include The Red Car Song, The Blue Truck Song, The Soap & Water Song and The I Hate Liver Song."  Abby sang, all the time and everywhere, in church choirs and school choirs—in theatres and backyard girl groups and, of course, "I continued to thrill and entertain my family on long family car rides and at the dinner table!"
In later years, Abby had the good fortune to begin studying with Katherine Guselle, winning awards at the Royal Conservatory of Music for voice and theory. She also studied Drama and English at U of T and Theatre at York University. "After graduating, I spent several years working in Canada and Germany as a singer, actor, writer and director in theatre, film and TV."
"I'm not sure if I knew back then how important a role this partnership would play in my career, but I subsequently began a musical collaboration with Bryan Williston in our first incarnation, Harmony and Me, a name we borrowed from an old Elton John tune." Abby also formed the MadriGALS, an a cappella Renaissance Trio and in 1998 they released Alchemy and went on tour. That same year she co-founded another group, Strings Attached.
In 2001 Abby reunited with Williston to create Two Roads Home, a folk-trad-pop duo. "We performed as soloists at some of the first LGBTQ weddings in Canada and went on to record two albums, Dovetailing and Sweet Shadows, with co-producer James Gordon. Williston and I toured the east coast and I began ramping up my songwriting, honing my skills to become the reflective side of the duo."
In 2011, Abby became maestra for three Shout Sister women's choirs in Toronto, Whitby and Cobourg. She conducted for Shout Sister founder and blueswoman extraordinaire Georgette Fry on her show Georgette Sings Etta and continued to create and direct three-part pop arrangements for youth and children in Toronto and surrounding areas as well as teaching voice to pop divas, guitar heroes and even an Elvis impersonator here and there, from Toronto to Kingston.
Two Roads Home went on a forced hiatus in 2014, and that's when Abby decided to go solo. "All of that somehow, beautifully, miraculously, led to my new album Local Honey." In her debut solo album, Local Honey, Abby takes an exhilarating leap ... with arms wide open ... and soars.  Infused with a spirit of freedom, her new sound is a satisfying union of wistful pop blended beautifully with gospel, folk and blues; all filtered through her gift for emotional and philosophical contemplation. Abby's is a voice that is at once authentic and pure, yet time and experience have lent a new edge to it; a broader vocal range and maturity that adds dimension and a touching honesty to her lyrics and emotional depth to her songs.
"My gratitude is boundless for everyone involved," says Abby. Local Honey features Bryan Williston co-writing and on guitars; Gary Craig (Bruce Cockburn, Blackie and the Rodeo Kings, Kathleen Edwards, Anne Murray) on drums; Tom Sertsis (Super Godlike) on bass and percussion; Chris Saunders on guitars; Alana Bridgewater (Joe Sealy, Nathaniel Dett Chorale) on guest vox; Chris Rawlings on guitar and recorders; Dan Gooch (Emily Jill West, Foolhearts) on flugelhorn and keyboards; Seana Lee Wood (Sound of Music & Once with Mirvish) on guest vox; Jim Hodgkinson (Pendulum, Percwood) on piano; and the inimitable Steve Sherman on guitars and co-production.
"And here I am today, over the moon, steppin' out into the sun, getting ready to launch LOCAL HONEY, my second spring in the autumn of 2018. Yes, life is sweet. "
WATCH THE VIDEO FOR 'GOOD BONES' HERE:
https://www.youtube.com/watch?v=YZqGEQzy76k&t=5s
WATCH THE VIDEO FOR 'BIG HOPE' HERE:
https://www.youtube.com/channel/UCU1Pg_pFpyqeQXbLRz54kRQ
For More Information https://abbyzmusic.com