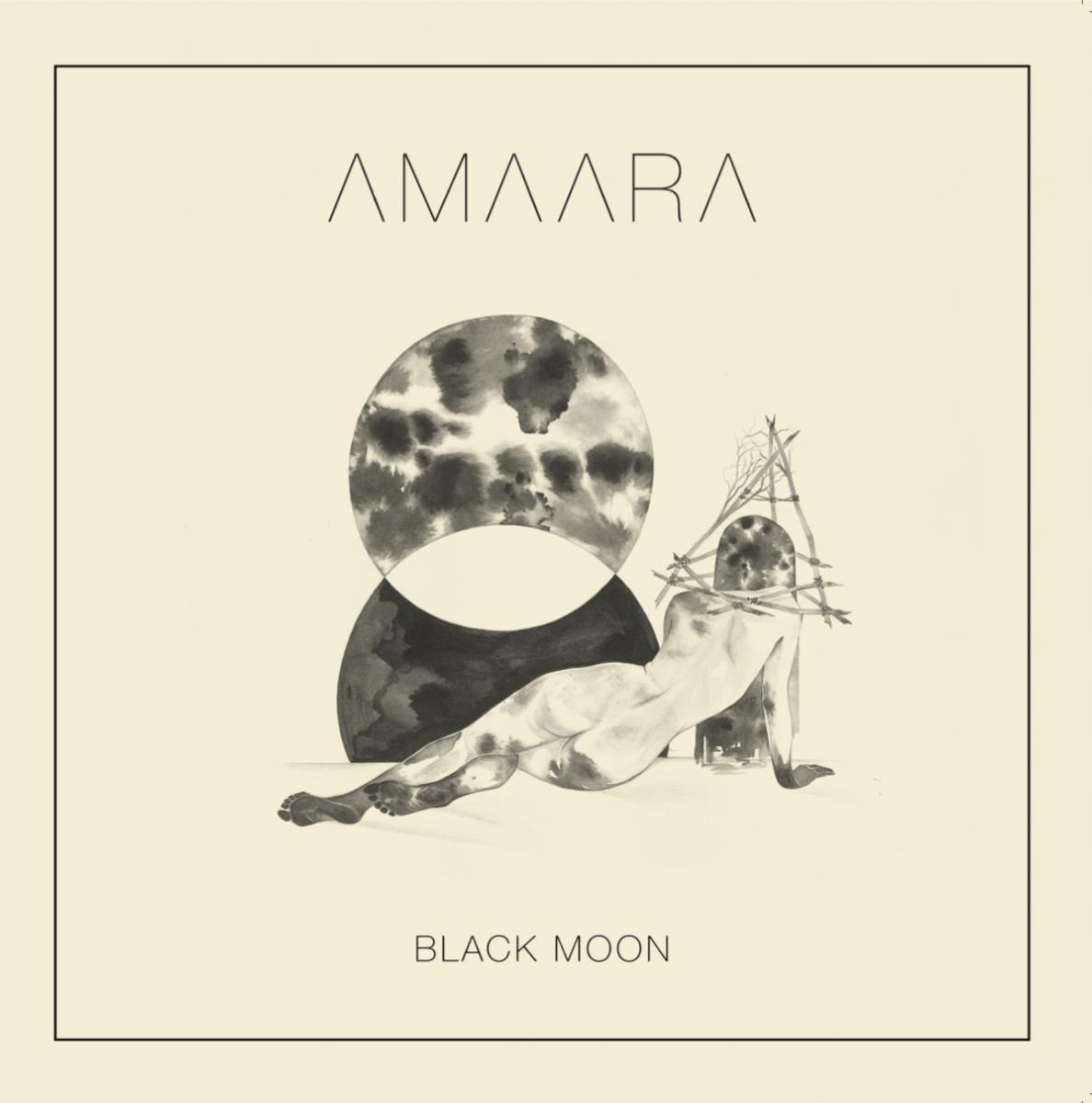 Fri May 26, 2017
Submitted to Cashbox Canada 
AMAARA is the Ethereal Pop music and multi-media project of Kaelen Ohm. A musician, actor and award winning filmmaker, Ohm began AMAARA as a basement project in between tours as a guitarist and singer for Canadian band, Reuben and The Dark. Today, AMAARA shares the news of her forthcoming debut EP, Black Moon, set for release on June 22nd. For a taste of what is to come, see below for the video for the title track, and listen to new song, Dreamcatcher .
The six-track EP features guest appearances by Charles Spearin of Broken Social Scene, L.A. Guitarist/Producer, Joel Shearer, and Grammy-winning Producer/Engineer, Shawn Everett. Recorded at OCL Studios in Calgary and at The Banff Centre, as well as pieces in Ohm's basement in Calgary and Shearer's home in Topanga Canyon, L.A., Ohm calls the album a practice in creative self-trust.
"It was time for me to birth something musically that came from deep within my heart without too much outside influence or without doing something too specific. I learned a lot making this EP though in some ways I feel I've already personally outgrown it and am ready to do something new and different."
The title track and My Ocean were performed solely by Ohm aside from guest cello appearance by Clea Anaïs of Raleigh on My Ocean. With explosive orchestral drums, soaring synths and haunting vocals, the songs on Black Moon explore themes of womanhood, water, connection to the cosmos and the journey through the dark side of the mind.
AMAARA - Black Moon [Official Video]
For more information please contact: