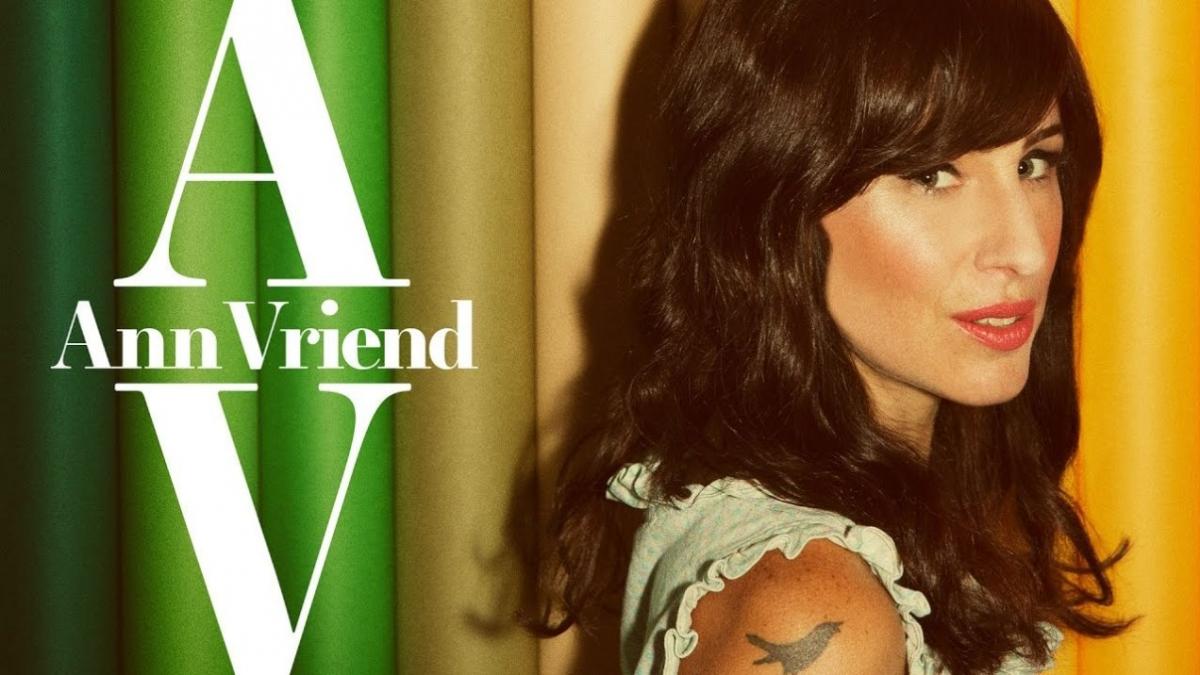 Fri Mar 08, 2019
Big Win for Ann Vriend! Ann Vriend is more than thrilled that she has won the Toronto Blues Society's COBALT PRIZE at the recent 2019 Maple Blues Awards event. The event took place Monday night at Toronto's Koerner Hall where Vriend was handed the award for Contemporary Blues Composition/Songwriting for her song "It's Happening." Commissioned for a school fundraiser, the students of Sifton Elementary School Choir accompany AV on this empowering and gritty, inner-city soul anthem. This is the second Cobalt prize win for Vriend, who also picked up the prestigious award in 2017 for "All That I Can" (Aporia Records).
As part of the same project, the song "FLAME" was recorded with Edmonton's Highlands Junior High School
The Toronto Blues Society's annual Cobalt Prize is judged on a song's ability to creatively utilize blues traditions within the broad contemporary musical landscape. With a focus on melody, song structure, lyric etc. they also choose the song that "will refresh and enrich blues as an art form."
The Cobalt Prize judges decided that Edmonton-based Ann Vriend's "It's Happening" achieved just that, and selected it as first place winner among many entries from across Canada. Shocked and ecstatic from the win, Vriend chimed on a recent Facebook entry, "I am especially proud because of what the Cobalt Music Prize stands for, and because of what this song stands for, and that it apparently won WITHOUT the panel of very well respected blues music industry judges seeing the video or knowing the whole story behind it- it just won as a song, period. That means a lot to me."
The children's choir AV recruited to sing the song "It's Happening" with her, are living proof that as she sings, the change to a more inclusive and economically ethical society "is already happening." Propelled by an unstoppable and compelling electric piano groove, the lyrics describe the transcendence of tough circumstances, with a compassionate heart. With her voice sounding like that of the late Aretha Franklin in her very early Gospel days, AV offers a powerful, socially conscious exhortation.
"It's Happening" was recorded June 4, 2018, with students from the Sifton Elementary School Choir. Sifton Elementary is a school in North Edmonton where some students come from war-torn countries and traumatizing and/or impoverished situations. The funding of this recording – as well as another song and video for the song "Flame" recorded as part of the same project and with Edmonton's Highlands Junior High School – was made possible via an anonymous donor who saw the students and AV perform at a school fundraiser May 4, 2018. The donor was so moved and inspired by the performance of the song, that he immediately asked how it could be immortalized by a studio recording of it. A week later he graciously provided the funding for this endeavor. A month to the day after their debut performance, the students, AV, and her producer and videographer Tino Zolfo were in the recording studio recording the song and making a music video for it. None of the students had been in a recording studio prior to this date, but have since inspired many people with their talent, hope, and enthusiasm for this venture. AV and all involved in the making of this video would like to thank everyone for listening and being part of this experience.