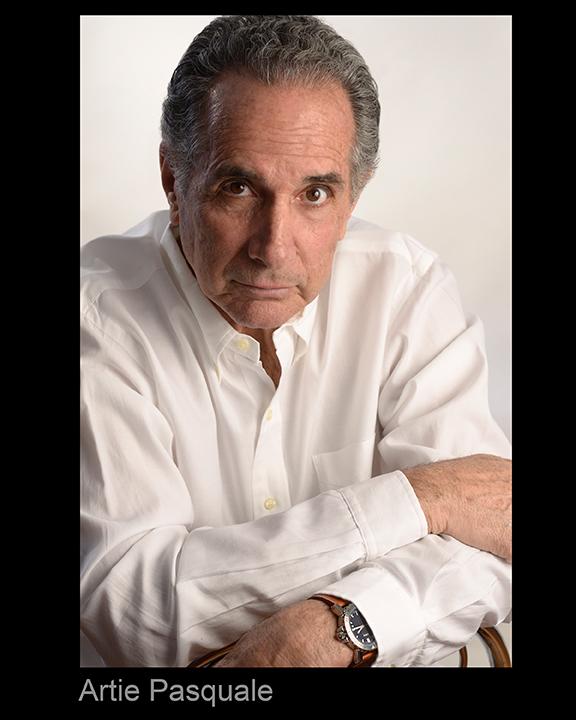 Fri Jun 19, 2020
I had the great pleasure and honour of speaking to Artie Pasquale at his home in New Jersey, and within minutes we were like old friends talking about music, life and of course his once in a lifetime role in The Sopranos.
A seasoned actor and producer, Artie Pasquale had landed the golden opportunity when he scored the role of Burt Gervasi in The Sopranos.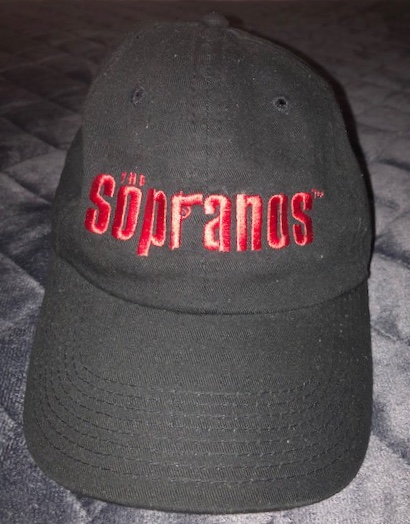 The Sopranos, a television drama series premiered on the premium television channel HBO in the United States on January 10, 1999, and ended on June 10, 2007. The series consisted of a total of 86 episodes over six seasons with creator and executive Director David Chase at the helm. The reason the soundtracks on the series were so well-chosen was because Chase is a huge music lover, especially of the legendary artists. He spent many years playing drums and bass trying to be part of a successful rock band in the 1960s East Coast music scene. He also loved vintage movies, such as 'The Public Enemy' (1931 with James Cagney) and the TV Show 'The Untouchables' with Robert Stack. He spent years telling people in his circle about the complicated relationship with his own mother back in New Jersey and was encouraged to write about it so he found a way to combine a story about his mother (the character of Livia Soprano is based on his own mother) with a mob story and a story about psychotherapy.(Chase himself suffered from severe depression and panic attacks present since his teens.)
It was thought that no series could every follow in the footsteps of The Godfather (1972) but it did and went on to become one of the most successful shows to ever come out of a cable network.(HBO) Chase and his crew have collected Emmy, Golden Globe, Writer's Guild and Director's Guild Awards for The Sopranos.
And that role was the best thing that ever happened for Artie Pasquale. Already seasoned with playing gangster-type bad guys, he was the perfect fit to play the part of what was to be a role that would establish his career even further.
"As a youngster I was very involved in sports and an avid Red Sox fan. As a matter of fact, I actually played in Fenway Park. But I always had an interest in movies watching such great actors like  Humphrey Bogart, Edward G. Robinson, George Raft, Richard Windmark, Anthony Quinn and others. In high school and college I participated in a few productions and entered the teaching profession and was a coach. I feel my teaching and coaching experience certainly played a role in my acting profession, as in both cases one is always "performing" so to speak. Teaching gave me Burt (Gervasi a way to earn a salary and support my family while I pursued my dream of acting."
"While teaching I was able to pursue acting and was lucky enough to eventually work in a number of television series, theater productions and now over fifty films. Perhaps my most memorable experience was in a recurring role on the HBO Series, The Sopranos, as the character, Burt Gervasi."
In an early episode of The Sopranos Silvio Dante was instructed to burn down the Vesuvio Restaurant to prevent Junior Soprano from killing Gennaro Malanga in the restaurant, which would cause a decline in business;  Bucco would be able to collect insurance and re-open his restaurant, ultimately losing nothing but his pride. The scene of the restaurant was inspired by the true life experience of Artie Pasquale's Aunt Anna and Uncle Vinnie in their Mom and Pop restaurant in Providence Rhode Island. "I had told the story to David Chase and  he wrote a scene based on that experience. He actually credits me in interviews for the inspiration," says Pasquale. "The word was given that at 1 pm on a scheduled day,  this mobster was going to be shot and my Aunt and Uncle should go on vacation someplace. They were not there when the restaurant was burnt to the ground."
Silvio Dante burns down the Vesuvio Restaurant
"I was a lucky guy to get the part, 15,000 people showed up for the audition and I was told I had it on my second call back. I am sure it helped that I am Italian. I actually did an audition once where the casting crew asked me to sit on my hands," Pasquale says laughingly.
The music soundtrack for the Sopranos is brilliant and Artie Pasquale said that David Chase had a major hand in that. "He is, like me, a huge fan of the early days of rock 'n' roll and a fan of the Doo Wop era. The first record I ever had was the 45 of Rock Around the Clock by Bill Haley and the Comets. I loved all that music; Dion and the Belmonts, The Del Vikings and one song in particular always was my favourite, "Try the Impossible" Lee Andrews and the Hearts. It pretty well sums up by love of music and it really is how I approach life."
Try the Impossible
https://youtu.be/CALbgEe4WGY
Lee Andrews and the Hearts (1958)
Was it hard when The Sopranos ended for Artie Pasquele?
"It is a bittersweet emotion. It was the biggest break of my life, and it became like family. I actually got 'killed off' in the second to last episode when Silvio kills Burt. I have done other shows like the popular "The Brooklyn Banker" in 2016 and other series and movies but The Sopranos will always hold that special place in my heart."
Playing Burt Gervasi gave Pasquale the "honor" of being whacked by Steven Van Zandt whose Silvio character killed five guys over the course of the show's run. Artie got his via strangulation. Silvio used a garrotte across his neck in one of the most memorable scenes of the sixth season.
"Unfortunately, Burt played both sides against the middle and it caught up to him. I guess it was his turn to go. Say what you want about that bastard Silvio, but he was the most loyal guy on the show to Tony Soprano. My character just pushed the limit too many times."
"I talk to Steve Van Zandt often and he jokes that he has the photo of his character Silvio strangling me framed behind his desk, so he gets to see me every day he goes to work..lol…"
Silvio Kills Burt Gervasi
https://youtu.be/3syNY6sCzsI
After talking to Artie Paquale you can see why he loves the song "Try the Impossible" – because he did and he came out on the winning side.
For more on Artie Pasquale visit: https://www.imdb.com/name/nm1589891/