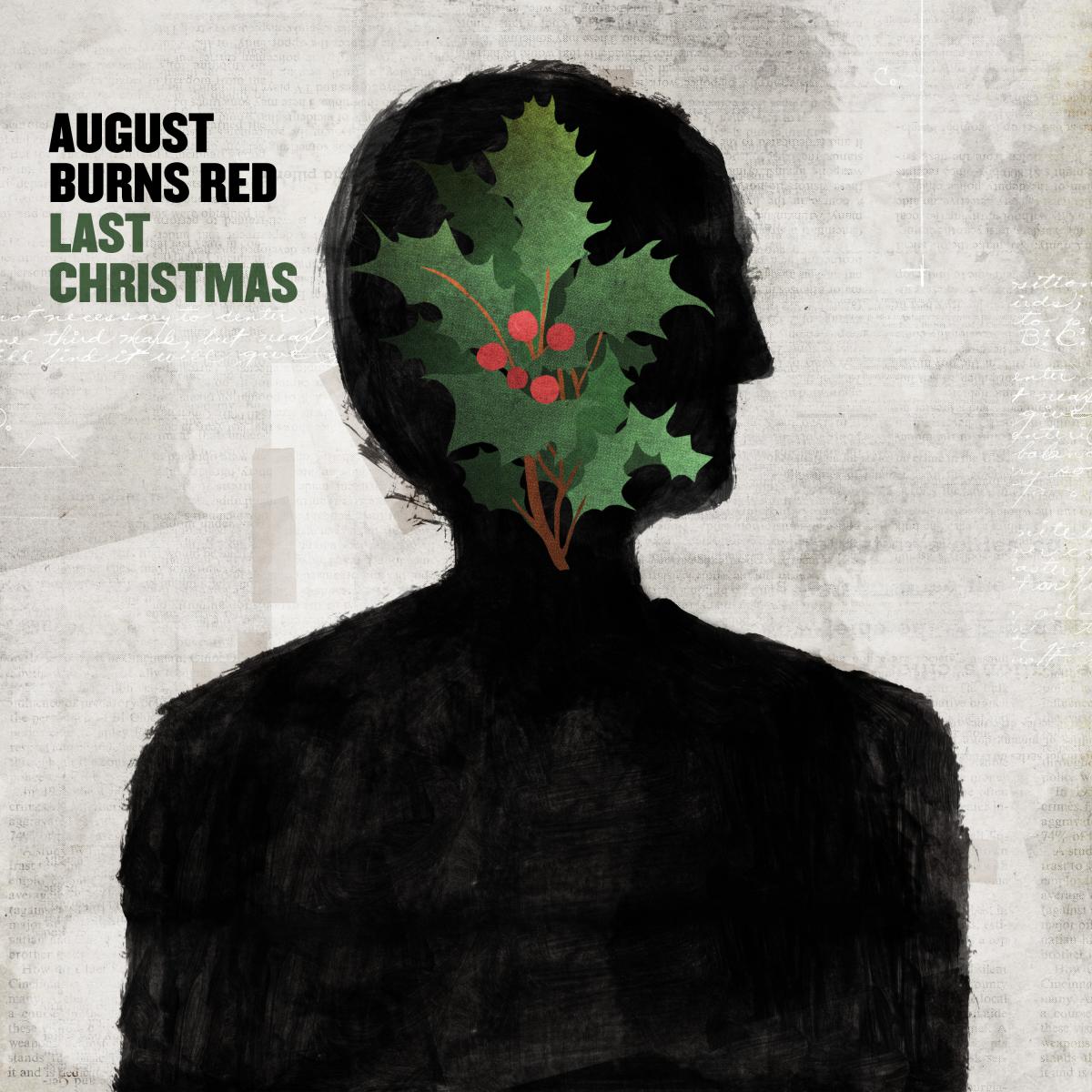 Fri Dec 01, 2017
Two-time Grammy nominees, August Burns Red, are excited to kick off the holiday season with their reimagined version of the classic Christmas song by Wham!, Last Christmas. August Burns Red have made a highly-anticipated annual tradition of releasing Christmas covers, with last year's being, What Child Is This? (Greensleeves), and the beloved Home Alone theme song the year prior.
Bassist Dustin Davidson from the band explains, " This year I sat down with the intention of writing something upbeat, melodic, and shredtastic. When we decided to cover Last Christmas I kept in mind that most people only know the chorus of the song. We didn't want to recreate something word for word, or note by note, so I took the main hook and built a bunch of original ideas around it. The lyrics to Wham's Last Christmas are very sad, so if you're feeling lonely this holiday season, I hope this cover finds you well ."
This week, August Burns Red were announced as nominees for the 60th Annual GRAMMY Awards in the Best Metal Performance category for their song, Invisible Enemy, taken from the band's latest full-length album, Phantom Anthem. This marks the second Grammy nod for Lancaster, PA's August Burns Red, as they were nominated in the same category in the 58th GRAMMY Awards for their song, Identity, from 2015's, Found In Far Away Places.
The 60th Annual GRAMMY Awards will take place in New York City on Sunday, January 28th, 2018, with winners being announced live from Madison Square Garden.
August Burns Red will kick off their North American headline Phantom Anthem Tour in January before heading to Europe on the "Tour Of The Year" alongside Make Them Suffer, In Hearts Wake and Whitechapel. August Burns Red have had a busy 2017, having toured the U.S. and Europe in support of the 10th anniversary of their much-loved album, Messengers (2007), and performing at major festivals in the US and throughout Europe.
About August Burns Red
By personally aiming beyond your perceived potential, you can truly grow. That's been the case every time August Burns Red record an album, and it's quietly turned the Pennsylvania quintet – JB Brubaker [lead guitar], Brent Rambler [rhythm guitar], Matt Greiner [drums], Jake Luhrs [lead vocals], and Dustin Davidson [bass] – into a GRAMMY Award-nominated heavy music torchbearer. Their journey began back in 2003 with marathon jam sessions on a farm belonging to Matt's family in the egg refrigerator. Embracing a diehard Rust Belt work ethic, they tirelessly pushed towards the top of heavy music with a series of critically acclaimed albums and countless gigs. A hard-earned high watermark, 2015's Found In Far Away Places marked their second consecutive Top 10 debut on the Billboard Top 200. The single Identity notched a GRAMMY Award nod in the category of "Best Metal Performance." A streaming juggernaut, both Identity and Ghosts [feat. Jeremy McKinnon], crossed the 3-million mark on Spotify. When it came time to record their seventh full-length, Phantom Anthem [Fearless Records], with long-time producers, Carson Slovak, and Grant McFarland, the game didn't change. The musicians put their heads down and rallied around the same-shared goal, uncorking a barrage of infectious intensity, the boys augmented and amplified the touchstones of their signature style on Phantom Anthem. The musical equivalent of a clenched fist haymaker, the grooves hit harder, the hooks blaze brighter, and the instrumentation ignites even more intricacy.
For tour dates and information visit: www.augustburnsred.com