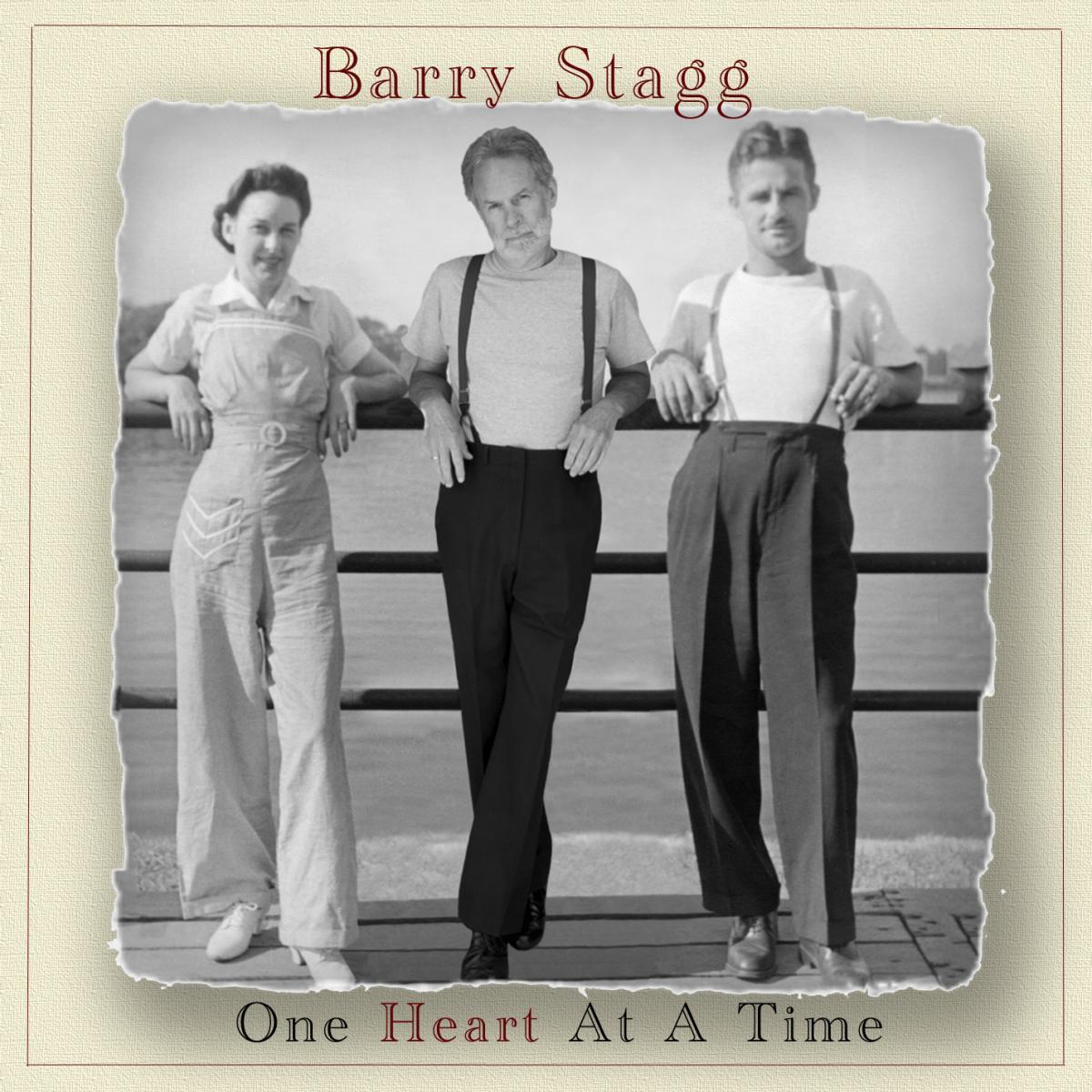 Fri Mar 15, 2019
Barry Stagg was born in Montreal, Quebec, Canada where he lived for the first 29 years of his life. Although he resides in the US, he still spends summer months in Nova Scotia and maintains a Canadian address and passport.
He has written and recorded songs for Gamma Records, United Artists, London Records, RCA, and Cashbox Records. Barry is well known for his world hit song "To Love Means To Be Free," released on his Green and Stagg album in 1969, which earned him the Canadian Business Music Industry's writing award.
I caught up with Barry at his home and he still has all the enthusiasm of a young artist starting out.
"I just got back off the road doing a US promotional tour for both radio and television for 'One Heart At a Time". I was humbled by the reception and accolades we got every stop we made. I feel blessed that after all these years I still get to do what I love most. Write my songs and perform for people. There is nothing better than seeing the reaction to your material."
Stagg has quite a legendary career behind his name:
• During the late '70s and into the early '90s, Barry wrote and composed six full-length modern operas. During this time, he also wrote film scores for various documentaries and mini-operas.
• From 1987 to 2016, Barry was the playwright-in-residence for the NOSCO Academy of Theatre Arts where he wrote and composed over 90 musicals.
• In 2002, Stagg was commissioned to write a 16 piece musical "Psalms From The Ark" for the High Country Youth Ballet in Spruce Pine, North Carolina.
• In 2004, he released the album "Slaughterhouse Of Love".
• In 2009, the album "No More Mountains To Cross" containing the song "Private Edwin Jennison" was released. This song won Barry the Southern Heritage Music Awards' Songwriter of the year. "No More Mountains To Cross also contains the song "Appalachian Prayer" which reached #1 on Cashbox Magazine's Americana charts.
"I still write every day, and it still gives me the joy it did from when I was a young man," Barry states. "Now I am getting ready to be a featured Singer/Songwriter at Morrisons at an official Showcase during MIDEM in Cannes, France, June 4-7 and planning more touring around that. It truly doesn't get any better than this!"
Barry's most recent release is a double CD entitled "One Heart At A Time". This album, containing the hit song "Last Train To Cairo", is generating lots of excitement from stations in both the USA and Canada.
It is one of those albums you truly can put on and love each track. It captures the best of songwriting, with tunes that make you smile, dance and some give you a few tears. Perfect for any music lover of Folk/Americana.
For more visit www.barrystaggmusic.com