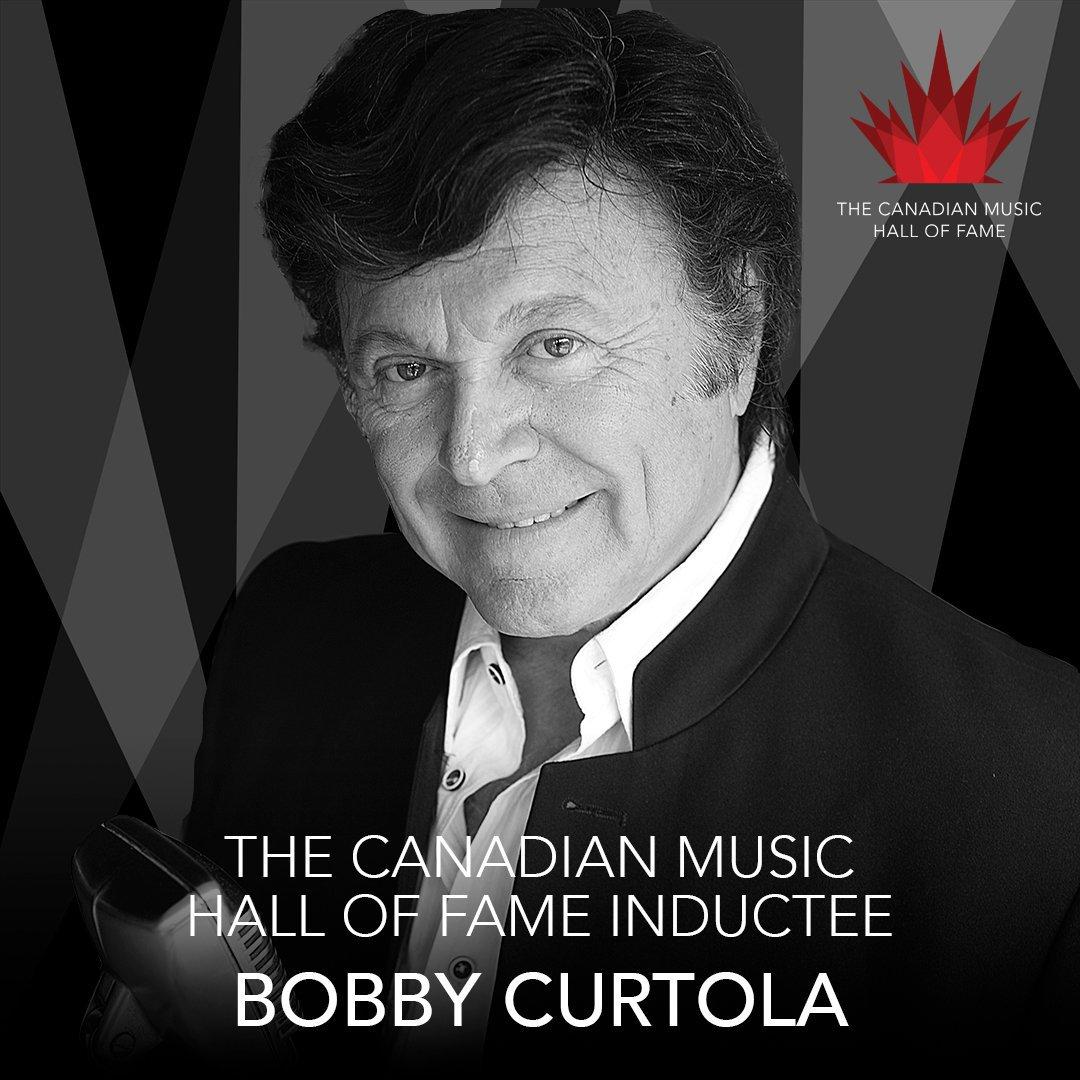 Fri Nov 01, 2019
Canadian icon Bobby was already in three Hall of Fames, the Coca Cola Hall of Fame, The RPM Hall of Fame and the Rockabilly Hall of Fame and on Sunday Oct 27, 2019 he took his rightful place in the Canadian Music Hall of Fame in Calgary, Alberta, along with also deserving Andy Kim, Chilliwack and The Cowboy Junkies.
This is one honour that Bobby really coveted and wanted to be a part of for many years. He used to half-jokingly say "when I'm gone they'll induct me!"
I was one of the fortunate ones who got to be friends with Bobby, for over 25 years. We wrote songs together, planned projects, talked about the past and dreamt about the future. I learned so much from Bobby, about everything from the music business to life lessons and the importance and humility along with supporting our fellow musicians. So I know what Bobby would say if he heard  "it's about time." He would say "the timing doesn't matter, I'm inducted now."
One of the last public appearances Bobby made was at Canadian Music Week 2016 in Toronto. Sandy Graham, of EMG and Cashbox Canada, had him as a guest and it was a remarkable week. Cashbox Television was launching and we got to interview Bobby on camera for what was unknown to us then, the last time.
Bobby got to connect with old friends like Andy Kim and Gordon Lightfoot and everyone remarked at how vibrant and alive Bobby was. It was great to see and in retrospect a great blessing that he got to connect with his peers and fans at the CMW event one last time. It wasn't long after this that Bobby unexpectedly left this world.
His legacy is not only his hits and trailblazing of the industry but all the lives he touched along the way.
Bobby's history is in itself an example of dreams coming true. As he famously said "For anyone who tells your dreams can't come true you tell them you know a guy named Bobby Curtola whose dreams came true. And if it can happen for me it can happen for you!"
Congratulations old friend we all miss you and are thrilled that you are now a member of the Canadian Music Hall of Fame.
For more visit http://canadianmusichalloffame.ca/inductee/bobby-curtola/
Editor's Note: Bobby Curtola was a huge supporter and friend of Cashbox Canada. His advice and mentoring will always be cherished. Anyone who met Bobby Curtola will tell you how he touched them with his kindness and infectious personality. Well done Mr. C!