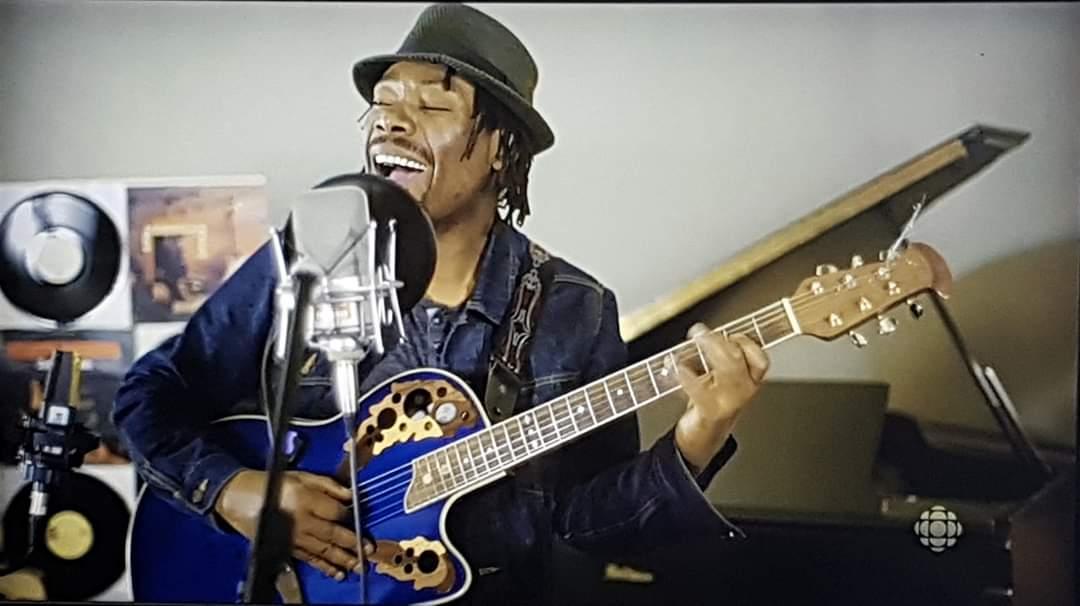 Fri Nov 08, 2019
The 'African Jimi Hendrix' has a new album that's another step forward in his evolution, a lilting and in parts slashing fusion of the styles of his native Kenya and the folk/roots elements of Western music that he employs to generate organic, joyous, uplifting sound.
Adam "The Professor" Solomon is a Juno Award-winning composer, guitar maestro, and singer. He established his career playing lead guitar and singing on recordings and videos with some of Kenya's most popular artists including Joseph Kamaru, Bana Citoyen, Super Kalles and numerous others. It was during this period he picked up the 'Hendrix ' tag.
Solomon was a co-founder (with Tarig Abubakar) of Canada's best-ever pan-African band, the Afronubians, with whom he toured western Canada in 1993. He collaborated with them for two CD releases, "Tour To Africa" (1994) and "The Great Africans" (1995). The band looked poised for mainstream and indeed, international success when Abubakar died in a car crash while on a visit to his native Sudan. "Afronubians Live" was released posthumously in 2005.
Solomon formed his own band, Tikisa, in 1995, and has continued to perform and tour with them. He has released five albums, of which "Safari"(1996) scored a double win at the TAMA (Toronto African Music Awards) for Best Release and Best New Performers in 1997.
Now he's known as 'The Professor' for his instrumental versatility and deep musical knowledge. Current outing Ringana is listed as acoustic blues which doesn't do justice to the dynamics, speed and fluidity of the man's playing.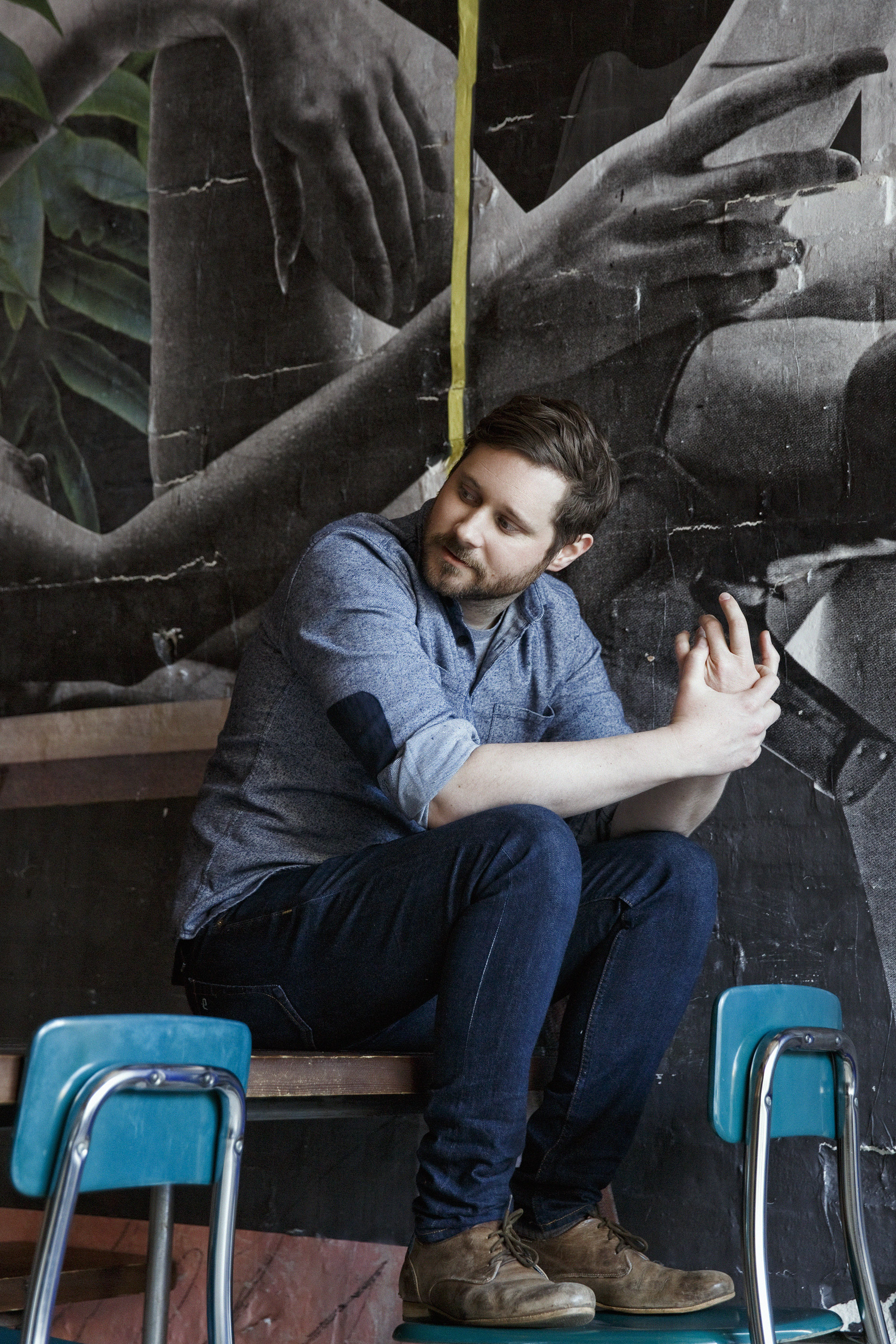 "Ringana is the music of struggle, celebrations, giving thanks, disappointments, love, and dance! Original Mijikenda rhythms that bring the sounds of the blues. Melodies and memories of the past flow like dreams in my mind, as I recall in my childhood going to the village celebrations and listening to the healing music.
"It is sung in Mijikenda and Swahili language from east Africa, in Kenya coastal region. Mijikenda people are minority tribes a group of nine tribes, they are farmers, hunters, fishermen, tradesmen, herdsmen, and those who are educated are in politics nowadays.
"Music is a part of our culture, we spread the word through stories, and teachings, even two words can bring a big meaning. Ringana means, join your hands together in a circle, dance and celebrate"
Fave spins round here are 'The Big Rains,' 'Umazi,' 'Kiwa Mama,' and 'Shikari.'
Ringana is available at CD Baby and probably the other usual suspects.
In 2009, Dan Mangan released Nice, Nice, Very Nice, an album that established him as one of this generation's most thoughtful songwriters and lyricists
Now, ten years later, Mangan is celebrating that pivotal album by releasing a deluxe edition double LP that includes a second album of previously unreleased material, b-sides, demos, and alternate versions from the original sessions. The album is available to pre-order today and is officially out on November 15 via Arts & Crafts. For a preview of what's on the second disc, Mangan is sharing "A Tragic Turn Of Events", a 2008 demo of a deep cut that only some fans might be familiar with.
Check 'A Tragic Turn Of Events' here:
https://www.youtube.com/watch?v=QhkBbsYS1uw
"I remember the months prior to recording this album were complicated," says Mangan in an essay about Nice, Nice, Very Nice which can be found in the deluxe edition's liner notes. "I'd cut ties with my manager and my relationship with my record label was uncertain. I had been denied every recording grant I could find.
"I remember going for a long walk with my mom and step-mom. I knew I'd written some decent songs, but I was terribly broke and scared to move forward. We came up with a plan - that I'd draw up a proposal and reach out to people in our community, asking for contributions toward the production cost. I'd pay everyone back with interest. 'There are people who would love to support you'. This was before crowd-funding was a thing, but we'd inadvertently stumbled upon it.
"I remember telling John Critchley that I wanted the album to be thoughtful, but that it should still feel like a party at times. John had recorded some albums for Elliott Brood, who I'd toured with in Australia. I emailed him the demos and we had a few long-distance chats. He believed in the songs and I was excited to work with him. I was also excited to work with someone in Toronto - it seemed like a world away from Vancouver.
"I remember Justin Rutledge was very hungover, but I convinced him to come in anyhow, and he still sang like a bird on "Tina's Glorious Comeback". Mark Berube played piano on "Robots" and "Sold" and even took a verse on "Some People", and those piano melodies lingered in my head for years. Mark Sasso screamed the high notes on "Robots". Ryan from The Warped 45s played mandolin on "Road Regrets". Jean-Olivier and Rachel Prince came in from Quebec City to play violin and trombone. It was to them that I said 'Allons y' at the beginning of "Et Les Mots Croisés", which prior to that moment had been called "Tea and Crosswords". Anne Bourne was an old friend of John's, and she improvised cello lines. Shaun Brodie was a new trumpet friend. To me, he was famous because he'd played with Hayden.
"I remember selling out The Horseshoe in Toronto and feeling like I'd climbed Mount Everest. The next morning, The Globe and Mail published a scathing and mean-spirited review of the show. I was devastated. They will crown you, then they will take your legs. My brother Neil, who was tour managing, looked for a silver lining. He said, 'You've made it! You're popular enough to trash!'
"I remember receiving an email from Arts & Crafts while on tour in Amsterdam with Kirsten. They wanted me to join their management roster, and potentially their record label. I closed the computer. I could barely even handle it and worried that if I responded too quickly, they might rescind the offer. We went for dinner.
"I remember wanting to be a troubadour. I wanted to add my sweat to the walls of every dive bar in the world. I loved the fantasy of it all. Chasing somebody else's dragon. Now I care less about being seen in that light. I'm not a mysterious kind of artist, lurking pack-to-pack in the moonlight. I'm a guy who wants to write songs that articulately discuss how the pros of existing might outweigh the cons. I'm a guy who takes the early flight home so I can eat lunch with my kids. I hope that's enough."
Dan Mangan On Tour
Nov 19 - London, ON - London Music Hall
Nov 20 - St. Catharines, ON - First Ontario Performing Arts Centre
Nov 21 - Peterborough, ON - Market Hall
Nov 23 - Ottawa, ON - National Arts Centre Southam Hall
Nov 25 - Kingston, ON - The Grand Theatre
Nov 26 - Creemore, ON - Avening Hall
Nov 27 - Bayfield, ON - Old Town Hall
Nov 28 - Bayfield, ON - Old Town Hall
Nov 29 - Barrie, ON - Maverick's Music Hall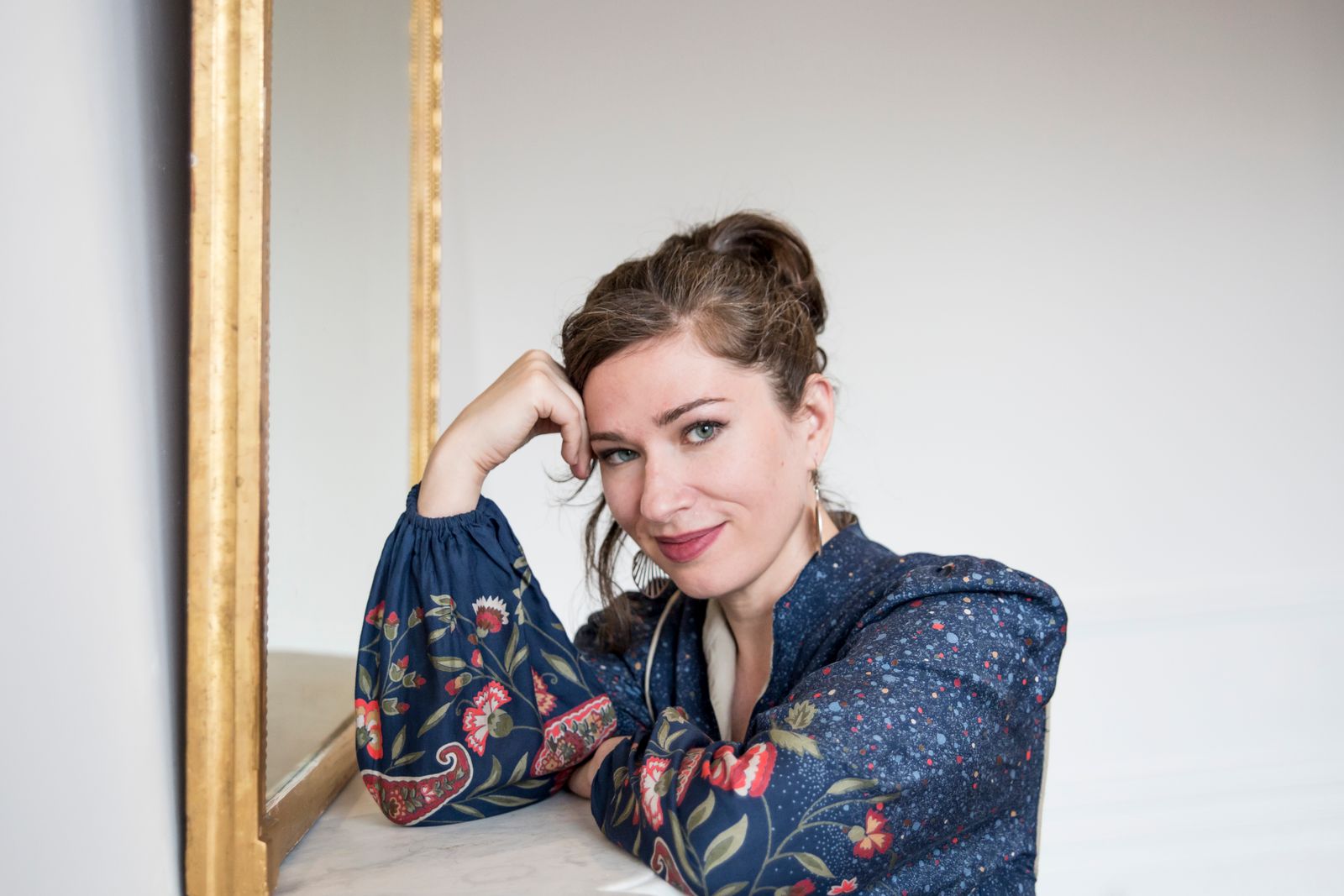 Coco Love Alcorn is a Canadian pop and jazz singer with serious pedigree, and breeding will out. The daughter of jazz singer John Alcorn, she released her debut album in 1995. She's toured as an opener for Burton Cummings, Chantal Kreviazuk, Jesse Cook, and Ani DiFranco and performed on Lilith Fair dates. She is a backing vocalist for 54-40, and her music has appeared on the television programs The Dead Zone and The L Word.
Alcorn is also an avid cyclist who has written songs inspired by bicycling and her bicycles. With all of that, she still remains something of an elusive presence, popping out of the rabbit hole just long enough to drop an album that leaves fans looking for the tour, then poof, she's gone again.
The first thing you notice about the Nova Scotia native is the voice. It's a rich, dynamic, supremely soulful instrument – hailed by the press as extraordinary, beautiful, and stunning – that has a way of touching your heart and making you care.
As a performer, Alcorn is always in the moment, joyful, and genuine. She combines diverse musical influences including jazz, R&B, pop, folk, and Gospel. Her playful and witty character, love of improvising, and willingness to engage fearlessly with the audience has made her a big draw on the Canadian music scene.
"Throughout my career I have explored across many genres, collaborations and projects, taking a winding path to get to here," she says. "But I've loved every step of my journey and trusted my inner curiosity to take me where it wanted to go."
That sense of exploration leads to her new and 12th album, Rebirth, a powerful personal statement, from a conscious human being, documenting her continuing journey toward spiritual growth. With a brave and confessional vulnerability, Alcorn asks herself the kind of questions that come to define one's life and how to live it; for example, what's the difference between want and need? How can you forgive yourself?
Sonically, Rebirth positions itself somewhere in a Bermuda triangle bounded by funky grooves, Gospel soul, and wicked R&B. With Alcorn's spectacular voice taking the lead, her backing musicians simmer sympathetically or come to a rolling boil, depending on what each song demands.
"'Rebirth' is about finding a path forward again after pain and loss," says Alcorn of the title track. "'How much of what I want is what I need,' is a question I ask myself often. I have been having this ongoing conversation with myself for many years. It's a lifelong mission for most of us, to get better at listening to the quiet truth from our innermost self, to hear that above the noise of the world around us, and to hold onto and follow that path."
Check the slow burn of Gospel inflected 'Rebirth' here:
https://www.youtube.com/watch?v=OZvWul1zrdg
Coco Love Alcorn On Tour
Nov 9 @ 8:00pm | Grace United | Chelsea, QC
Nov 10 @ 7:30pm | Studio Theatre | Perth, ON
Nov 11 @ 7:00pm| Isabel Bader Centre for the Performing Arts | Kingston, ON
Nov 23 @ 8:00pm | Newmarket Folk Society | Royal Canadian Legion Branch 426 | Newmarket, ON
Nov 24 @ 7:00pm | Mahone Bay Centre | Mahone Bay, NS
Nov 26 | Al Whittle Theatre | Wolfville, NS
Nov 27 @ 7:30pm | The Carleton | Halifax, NS
Dec 6 @ 8:00pm | Rio Theatre | Vancouver, BC
Dec 7 @8:00pm | Centre For Spirit | Edmonton, AB
Dec 9 @ 7:30pm | Broadway Theatre | Saskatoon, SK
Dec 10 @ 8:00pm | WECC | Winnipeg, MB
Dec 14 @ 8:00PM | Roxy Theatre | Owen Sound, ON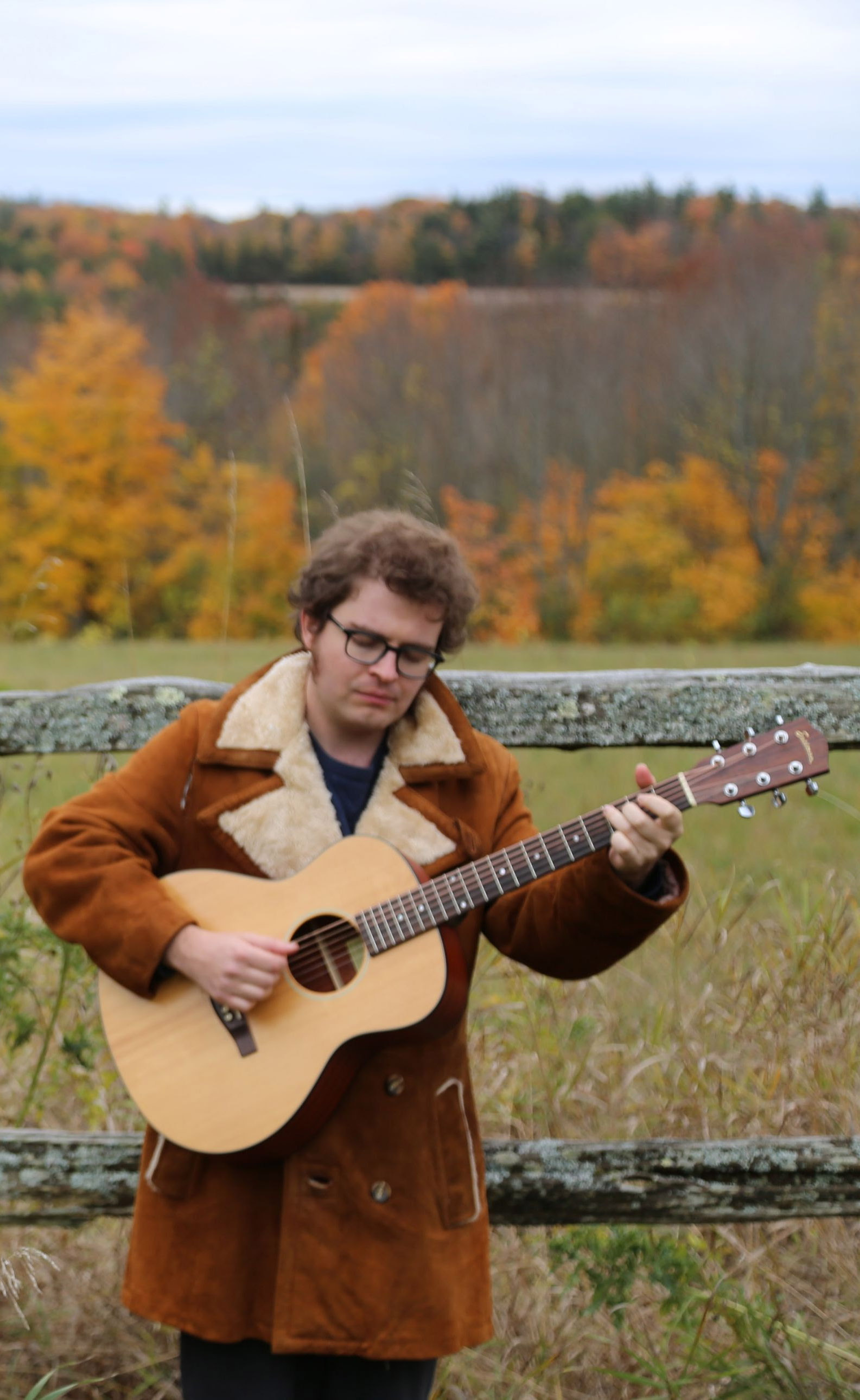 Most every week I get a submission directly from an artist, usually via an earnest, heartfelt letter. This week's is from Taylor Abrahamse, a quirky singer-songwriter pitching up between Ron Sexsmith and Ed Sheeran with the seeming ability to engage an audience from the first chord.
"My debut album, that I worked exhaustively on for years, with an extraordinary team including Grammy-winning producer/engineer Eddie Kramer (Jimi Hendrix, Woodstock, Brian May, Kiss, The Beatles, Michelle Branch etc.) and producer Fred Mollin (America, Jimmy Webb, Dan Hill, Billy Joel, etc along with careful string section arrangements, lush harmonies, a killer backing band, even a guy playing spoons...Is yours. For free.
"At the link a little lower in this email."
"Half of me is screaming: "Why am I giving away my life's work for free!!??"
"While I believe there will come a time more people value recorded music again -that time isn't quite now. Making this record free for you is ironically my way to make it easier for us to value music again. Let me explain. My hope is that by making great art, it will earn its value, rather than me placing a value on it out of the gate. And hopefully it's good enough it reminds us what an art form recorded music & careful songwriting can be.
"It's sad that in our frenetic world, that I even feel the need to share the link already, halfway through my tirade - but also, It's not your fault.
"In case you really don't want to/can't read the rest and just want the music, Your free album download code is: dva8-572s
"Just enter it at: http://taylorabrahamse.bandcamp.com/yumAnd you'll get 1/2 the album right now, and the rest as soon as it's available. All free.
I tried to make an album that would be WORTH something in an age where music is treated like it's worthless. A record I could live with, heck - maybe a record worthy of a 10th-anniversary pressing. Something odd yet relatable, something that defies the odds & demands to be listened to - ultimately, a record that fills the listener with presence.
"It's not your fault if you're having trouble being present...We're pretty much all caught in something - the future or the past, thinking about the email we need to send, regretting the friendship we lost. It seems fine - until relaxation becomes a chore because our mind is so wired in the past and future and not now. But it doesn't have to be this way... being present is possible. I believe when we truly absorb an experience, it's the closest thing to magic out there... and depending on how present we are when experiencing art, we can weaken that connection to magic. And that can be a vicious cycle in music, a feedback loop between the consumer and the artist where both suffer.
 "A less present & alive world tempts every generation to make less present & alive music - Music made to fill a quota, music done with virtual instruments not for an inspired purpose but out of convenience - music too antiseptic to really connect with, or music that tricks you into thinking its inspired, but you quickly feel empty about it. I believe the stuff that lasts, even if it's clearly of a certain era, never sounds dated. Quite the contrary, because it was born of true inspiration, it ALWAYS sounds inspired
 I worked hard to be inspired every step of the way with this album. These songs are about as true to me as I could muster - With a pseudo-Paul Simon/Michael Jackson exuberance and playfulness, but about my modern millennial ups and downs with love, depression, bullying, having a quarter-life crisis, and even my journey on the gender spectrum. It's been a dream and a half to work with my incredible team and to have legendary producers like Fred Mollin& Eddie Kramer go very out of their way to work with me - simply out of their belief in my songs. And I hope you believe in them too after you listen.
So grab your code and go check the kid's stuff out. Then let us know what you think on the BTW comments box.
This week sees the highly-anticipated release of nêhiyawak's impressive debut album, nipiy, marked with the arrival of the music video for "tommaso" by Maskwacis, Alberta-based filmmaker Maria Buffalo. The song – which combines Marek Tyler's momentous kraut=rock rhythm and the terrestrial beat of Indigenous percussion, Matthew Cardinal's swirling electric melodies, and Kris Harper's resounding vocals – is enhanced by Buffalo's remarkably personal dedication to community. nipiy is out today on Arts & Crafts.
Buffalo offers this insight on nêhiyawak's song and her directorial debut: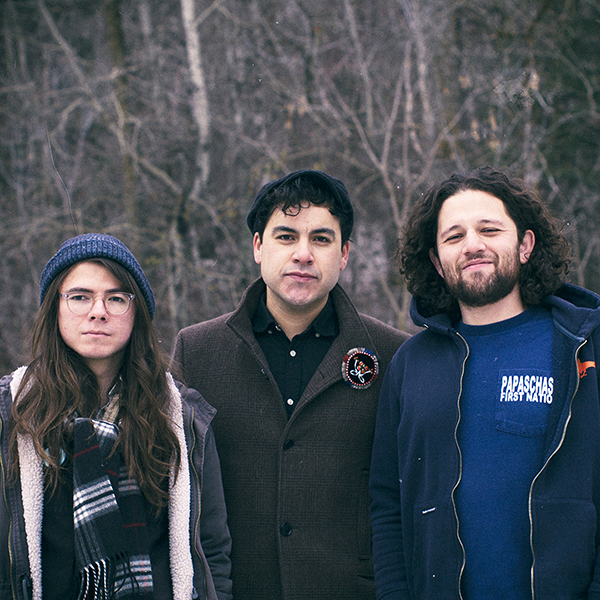 "My vision for 'tommaso' has been in the making for years. 'tommaso' was the first track I listened to from nêhiyawak and I instantly fell in love and I felt at home. When I was approached to do this I was over the moon. During the early stages, I was in an indigenous literature class and we were studying indigenous erotica. Its main praxis – and what I wanted my art specifically to explore – is how indigenous bodies are an extension of the land. Growing up on the reservation, that was something I understood from a young age. I grew up on the land. It created me. The track of tommaso was very much about love and devotion. So it made sense to take this chance to create this love letter to my home and my community, and to the band.
"It was vital for me to make sure this was actually shot on my reservation and to include talent from my community as well (with Hunter from Sucker Creek as the exception). We then decided on a location and suddenly it became something so much more personal to me. My Kokum Sadie generously allowed us to film in her home and she agreed to star in it as well. So it suddenly became a family affair.To structure the video a bit more while doing shortlists and soft blocking I decided to focus on four main people in the four main stages of life. Showing all these beautiful brown bodies and what they contain. This was the story of our land. This was a love story. With indigenous bodies and the land. And with each other."
Songwriter Kris Harper says he wrote "tommaso" with the history of the European Renaissance in mind. "I felt like there is an incredible love story to be examined between Michaelangelo and Tommaso," says Harper. "As well to point out to some of the realities of having the master's work commissioned required the spoils of colonial exploits. For me the idea of having another indigenous artist (Maria Buffalo) visualize concepts knowing some of the back story of the lyrics in the music, but relating that to images of Maskwacis First Nation, the body, hands, and indigenous people; I could imagine an incredible juxtaposition. The story of the song deepens with additional perspectives working their own ideas into this piece."
Check "tommaso" here.
https://www.youtube.com/watch?v=K6NzvPEZF4I
nêhiyawak hails from amiskwaciy (Edmonton) on Treaty 6 territory. On the band's debut album, nipiy, the trio of Indigenous artists Harper (vocals, guitars),Tyler (drums), and Cardinal bestride a new intersection of traditional storytelling and modern sonics.
Produced by Colin Stewart (The New Pornographers, Black Mountain, Destroyer), nêhiyawak's sound combines terse post-rock soundscapes with surreal pop and sheer ambient aspects. Anchored by the hollowed pounding of Tyler's traditional carved cedar log drums and Cardinal's electronic inflections, nipiy combines the teachings of nêhiyawak's Elders with the band's own interests in music, instrumentation and lyrics. nipiy tells their story of collective experience – a band empowered by history and progress, compelled to add to the great body of work. As Harper says, "Our goal is not to build up a group of individuals, but rather keep kicking at the door built in front of many."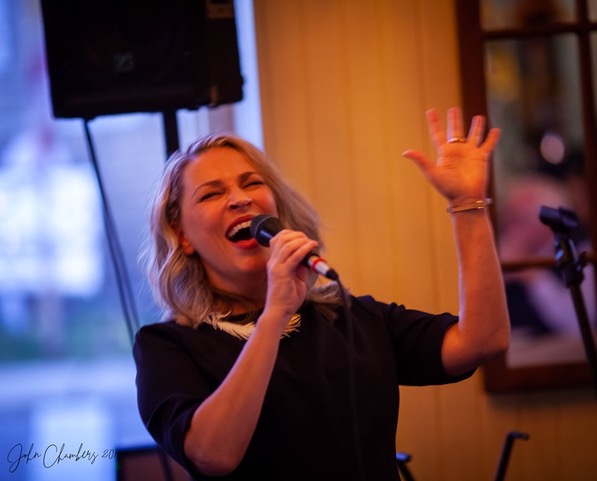 Nêhiyawak December dates:
Dec 5 - Vancouver, BC - Museum of Anthropology
Dec 6 - Victoria, BC - Lucky Bar
BITS'N'PIECES….Purveyor of the finest in classic weed songs, vocalist Linda Carone takes her Vintage Jazz, Blues, Swing, Boogie Woogie + Beyond to Jazz Bistro in downtown Toronto, Tuesday, November 12th, 8:00 p.m. to 10:30 p.m.  Purrs the lady, "This night we carry the torch of some lesser-known, some forgotten but all fabulous musicians, many of whom were women and pioneers in the roots of jazz, blues and swing eras, Lil Hardin Armstrong, Cleo BrownVictoria Spivey, Valaida Snow, Una Mae Carlisle, Ruth Etting, Trixie Smith,  just some of the women whose songs we share with our appreciative audience. We hope you can join us at this intimate listening venue….Backed by Jesse Whiteley on piano and Michael Herring on bass, woman be dropping some jams you won't hear elsewhere. She'll be doing it again for the high rollers at Reign in the Fairmont Royal York Nov.15 and for the wannabes at Sassafraz Nov.22…
Check 'Sweet Lotus Blossom' here:
https://www.youtube.com/watch?v=p09d2RQlWSA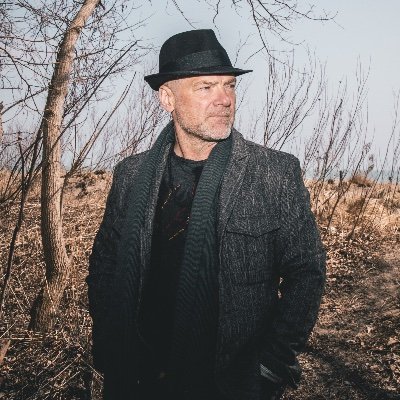 ……On November 8, Survivorman, author and Canadian musician Les Stroud will be releasing his new album titled 'Mother Earth' which will feature the sparkling string-bending of work of Slash, Steve Vai and vocalizing saxist Mindi Aubair and produced by iconic, Grammy award-winning producer Mike Clink.
Listen to Mother Earth: http://bit.ly/LS-MotherEarth
The album represents a musical spearhead for Les, focusing directly on matters pertaining to the protection, respecting and celebrating the planet's natural environments.It is dedicated entirely to inspire and compel people to get outside, love, celebrate and protect nature. Decidedly a rock album, Mother Earth provided Stroud the opportunity to display his rock sensibilities in invoking heavier musical emotions to fit the subject matter. Throughout, the album highlights on-location recordings. The songs utilize world sounds such as shamanistic chanting, Inuit throat singing and Indigenous drumming, the influences Les experienced all around the world……Stroud has shared stage with such as Slash, Rob Thomas, Journey, Jonny Lang, Dave Mason, James Cotton, Steve Stevens, Alice Cooper, etc….Noted for his iconic harmonica playing, Les' songwriting style runs an eclectic gambit, from art-folk-roots rock to contemporary art rock…..He has recorded six CDs (one in collaboration with Northern Pikes).
Support live music wherever.