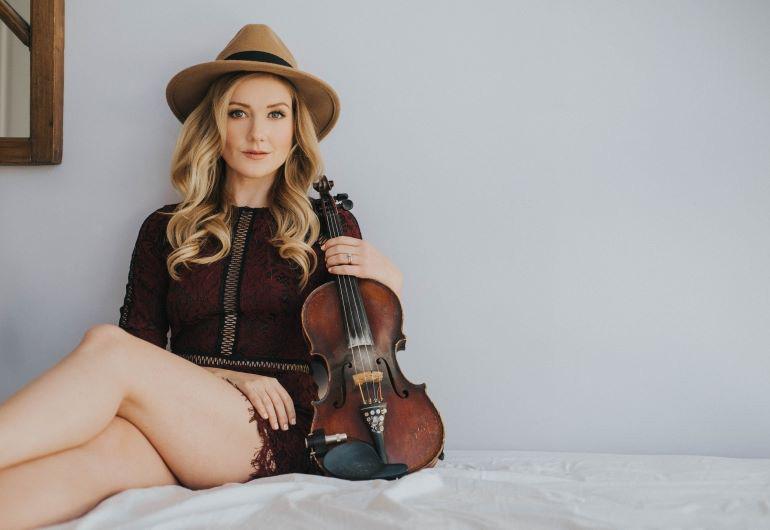 Fri Jun 11, 2021
Spotlighting Wigwamen Waabnong Food Bank 20 Sewells Rd, Scarborough North Phone 647-607-5943
Service contact Faye Moffett, Coordinator, fayemoffett@rogers.com
Food bank open Thu 2 pm-4:30 pm; serving outside.
Support your local food bank. The need is real.
We're re-opening up any day now, I tell ya, and it's summer warm so this smells like disco spirit. Stepping in with Alicia Toner and new single 'Joke's On Me' out June 11. Produced by Stuart Cameron (Crash Test Dummies etc.) the song is about realizing the need to exit a difficult situation, touching on the inner conflict that one has before committing to taking action.
Alicia Toner has been immersed in various forms of music. From performing with the New Brunswick Youth Orchestra at Carnegie Hall to spending over ten years performing in Dora Award winning productions by Soulpepper Theatre and Mirvish Productions, music has always been a part of the singer-songwriter's life. Blending modern folk with a pop/rock edge, her sound is complemented by her strong songwriting skills and powerful voice.
A song about denial, "Joke's On Me" was written in the basement of Toner's Toronto apartment, inspired by a relationship she felt trapped in but continuously decided to stay. Influenced by the musical stylings of one of her favourite artists, Brandi Carlile, the singer-songwriter wrote the deeply personal lyrics to highlight the internal conflict she was facing. With gripping melody and propulsive rhythm, "Joke's On Me" is gonna make friends on the dance floor while maybe taking a listener on a highly relatable journey. The genre defiant song aims to remind listeners that sometimes they need to seek assistance in order to do what is best for them. The song originally started out as a folky-train song, and was brought to life with the help of producers Stuart Cameron and Peter Fusco, who transformed it into the riveting tune it now is.
"Joke's On Me" is about the part of you that knows you need to get out and the other part that tells you everything is fine. If anybody is listening and is in a relatable experience, one of the biggest things I learned is that you can't get out by yourself without help." Opines the New Brunswick native who's fast becoming a thing on the East Coast Canadiana scene.
Toner's second album "Joan" is set to be released in June 2021 and I's a mighty personal collection of tunes.
'Joan' was my way of self-titling an album. It is my middle name but one used by many members of my family and inner circle since I was born. Calling this album 'Joan' felt appropriate as the songs on it are pieces of myself that not everyone gets to see. Until now." Full of hooks, masterful vocals, compelling lyrics and top notch production, "Joan" is a collection of songs worthy of your attention.
'Have It All':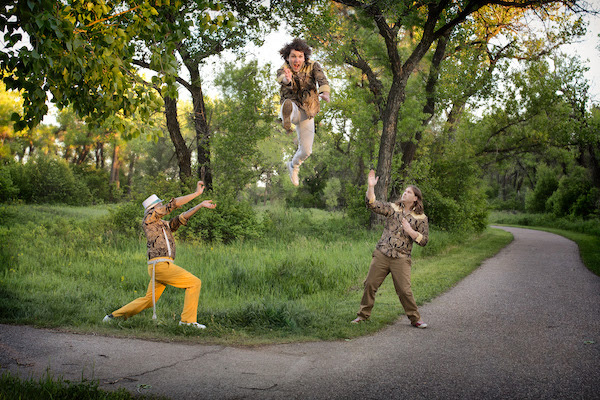 With summer nearly here and the COVID-19 pandemic (hopefully) ending soon, Alberta power funk trio Adequate! are asking the all-important question: "Are you ready to Groove?!" on their new single featuring Calgary musician Mariya Stokes.
'Groove' is the 2nd single from the band's upcoming debut, following the release of 'Bike Shorts', on April 30th. The groovy, funked up soul track is all about shaking your butt, moving your body and losing yourself to the music.
"'Groove' represents how we as musicians feel about performing," says lead vocalist Keenan Pezderic. "There's the day-to-day struggles and stress but when we perform, all that fades away and we get lost in the groove. We wrote this song with Mariya Stokes and she did such an amazing job of conveying the message in such a soulful way."
Hailing from Lethbridge, Alberta, the trio has been slowly building their fanbase over the past few years with their fun and dynamic live shows, focused on providing an excellent musical experience through high-quality showmanship and musical skill. Adequate! brings in the fundamentals that made their funk idols live shows so great, aiming to be a source of entertainment for anyone listening.
Adequate's new single 'Groove' is available now on Spotify, Apple Music/iTunes, and the other digital dealers. Their self-titled debut album will be released on June 11th. For more information, please visit adequatefunk.com
Get in the 'Groove':
Earlier this year, alt-rock soldiers Moist announced their return with a forthcoming full-length album End of The Ocean due October 1. For now, they're sharing another glimpse into the album with the heavy single "Put the Devil on It"
Building on the themes of past tracks "Tarantino" and title track "End Of The Ocean", "Put The Devil On It" continues to examine the forces that have consumed our attention of late with a critical look at modern life. Lead singer David Usher discusses his inspiration for the song saying, "What a tragic comedy the last 4 years have been. He who shall not be named has wiped away that thin layer of civility. The mirage. Out in the light, the ugly truth. They aren't hiding anymore, so neither can we. Go team science! Put the devil on it."
Produced and mixed by lead guitarist Mark Makoway, End Of The Ocean also features original members; lead singer Davis Usher, keyboardist Kevin Young, bassist Jeff Pearce as well as rhythm guitarist Jonathan Gallivan and drummer Francis Fillion.
Founded in 1993, Moist was propelled to prominence on the strength of their debut album, Silver, and the uniquely powerful alt-rock anthems "Push", "Silver", and "Believe Me".
'Put The Devil On It: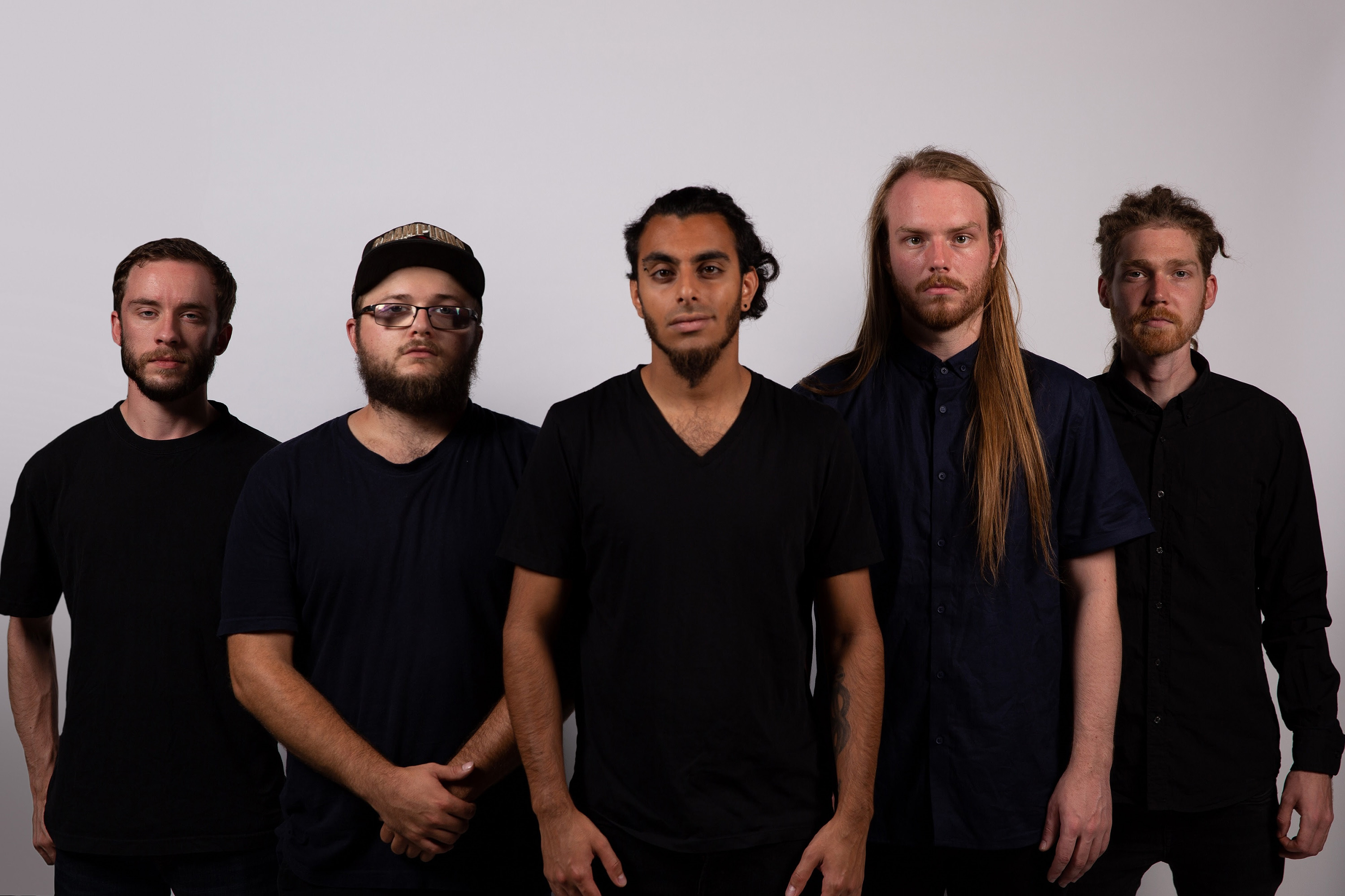 Oshawa's most progressive metalcore outfit Maitreya will be unleashing new album "Hyper Reels "June 25th. The sophomore full length boasts a higher degree of musical complexity, filthy breakdowns and a wider range on the vocals ebbing from melodic cleans into sustained growls set to a whirlwind of complicated riffs. The record is a heavily layered listening experience, a cacophony of styles, merging together to create an intense wall of sound that forces you to pay attention to all the subliminal notes and tempo changes.Yeah, you will need multiple listens to get it all.
Since January the band has been revealing videos and singles in lead-up of the album's release. Up next is final single "Bloom" and its music video before "Hyper Reels" officially makes its full audio entrance into the progressive metal moshpit.
Similar to previously revealed singles that were inspired by well-known TV shows and movies, "Bloom" came to life after the band viewed the experimental adult animated film "Waking Life".
'Bloom' here:
"Bloom takes inspiration from the concept of lucid dreaming and the cryptic messages from the subconscious mind experienced in the dream state. Dreams are something we all share, whether it's a pleasant walk through a garden with a long-lost friend, a surreal inversion of mundane life, or a horrific run-in with an unknowable evil, we all have them at some time. As universal as dreams themselves is the wish to control these experiences. Bloom explores this idea, through the eyes of a dreamer who finds themselves tormented until they gain control." sez the band.
"Hyper Reels" is recommended for fans of The Contortionist, Between the Buried and Me, and Protest the Hero.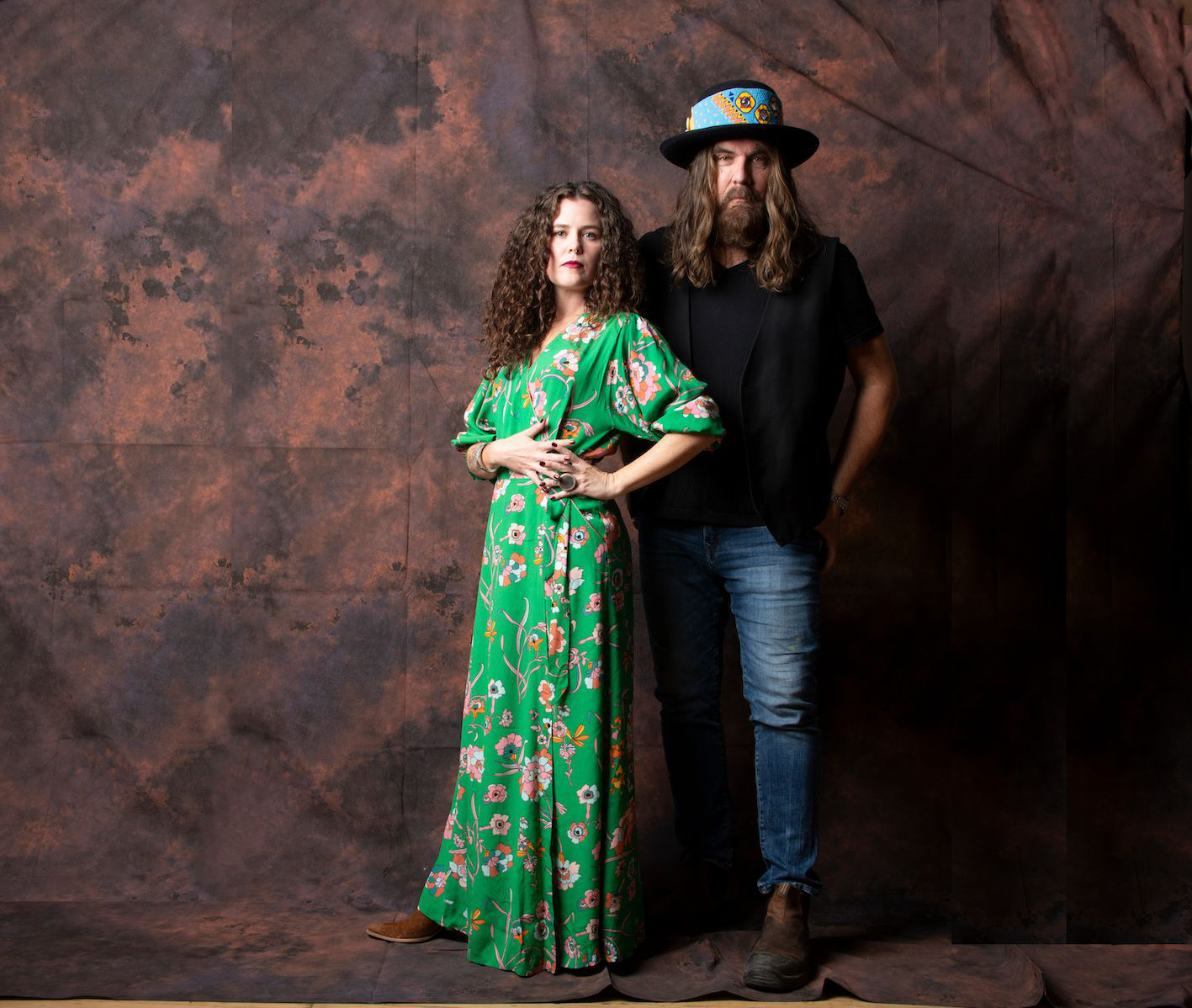 JUNO award-winning artists iskwē and Tom Wilson are pumped to share their new single - a stunning rendition of Misha Bower's song "Starless Nights" out now on Red Music Rising. "Starless Nights is a beautiful song, written by an incredible songwriter Misha Bower;" says iskwē. "When I was at Words Fest in London, Ontario, sharing in a conversation/songwriters circle with Misha; she performed this tune acoustically and it was mind-blowing. It was one of these songs that the moment you hear it you get shivers."
Tom Wilson adds, "The song was a natural fit for us. It's otherworldly." The song is beautifully complemented by a lyric video highlighting one of Tom's paintings used as the single artwork.
"Starless NIghts" is the follow-up to their debut single "Blue Moon Drive" released this past November. This new collaboration began as a gig at the 2020 Indspire Awards. "It was the luck of being asked to perform together by other folks that brought us together," says iskwē. "We had never sung together so until we actually stepped up to the microphone and started to sing we didn't know that we had a little bit of magic going on between us," adds Tom.
The new song was recorded live off the floor with an incredible group of musicians from Jukasa Studios in Six Nations, ON. "Assembling the musicians for our rendition of Starless Nights came naturally. Enlisting the incomparable Anna Ruddick on bass, and my long-time collaborator percussionist Ray Farrugia locked in the tempo and the pulse of this haunting ballad," says Tom. "Our secret weapon on this track was legendary guitarist Bill Dillon, known for his work with Joni Mitchell, Sarah McLachlan, Edie Brickell and many more, Bill was the perfect counterpoint for iskwē's fearless performance." The recording also included Jesse O'Brien on keys, and a beautiful trumpet introduction by Chuck Copenace.
Watch the official lyric video here. https://www.youtube.com/watch?v=OqjMGC9zgcQ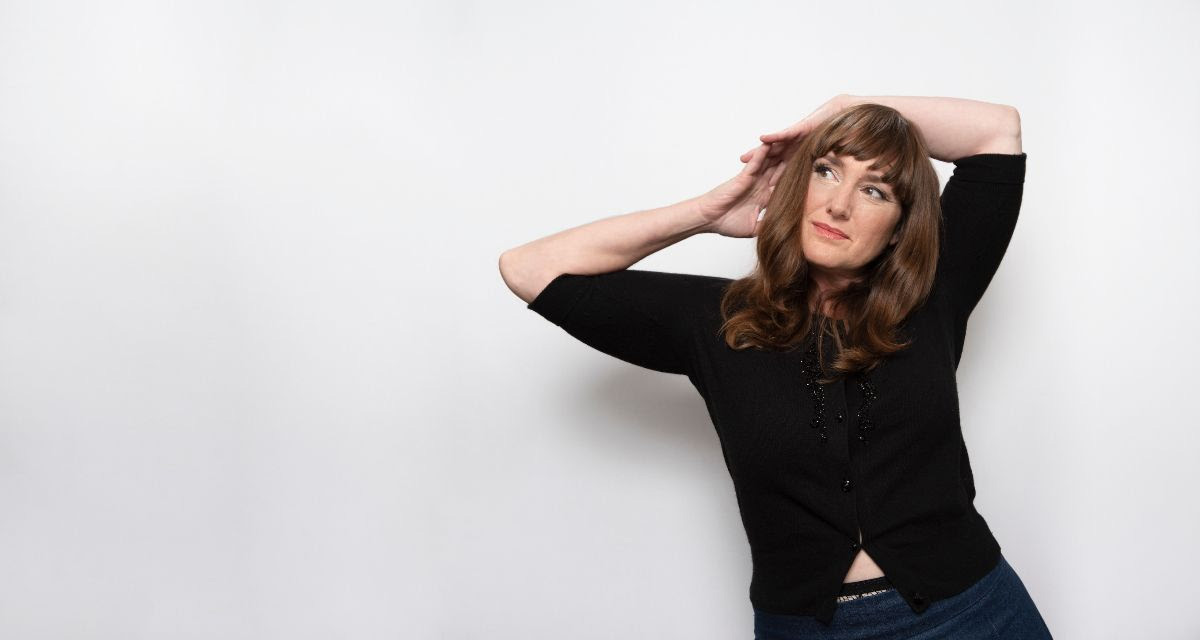 Bursting with trademark evocative melodies and trenchant lyrics, My Name Is Suzie Ungerleider is the tenth solo studio album by the American-born, Canadian-raised artist revered for such landmark records as Johnstown, Sleepy Little Sailor and A Girl in Teen City. Now based once more in her hometown of Vancouver, the album was made with producer Jim Bryson (Kathleen Edwards, etc.), whose assured touch amplifies the atmospheric dreamscapes contained in Suzie's reflective, intimate songbook.
The decision to say "so long" to her long-time moniker Oh Susanna represents her recognition that the "exciting, dark, funny, charming" character that she thought was Oh Susanna was actually Suzie Ungerleider (pronounced Unger-lye-der) all along.
The name change is both a personal and political decision, fuelled by her realisation that 'Oh Susanna,' the Stephen Foster song of 1848, contained racist imagery and a belief system that she wanted no part of. She came to understand its historic associations to Minstrelsy, a tradition both demeaning and dehumanising to black people. Leaving Oh Susanna behind, she's become her true self with a wonderful record that marks a fresh beginning, a collection of new compositions that refresh and redefine who Suzie Ungerleider is.
The new album is introduced by the characteristically searing "Baby Blues," a song about how the traumatic events we witness when we're young can haunt and indeed shape our older selves. It's a deep subject with an upbeat punchline. "Like ghosts," sometimes you just need to just sit with them, feel their power, and, because they feel seen, they release their hold on you for a little while." Elsewhere, the album depicts an older and wiser artist and mother sometimes writing for her daughter, both at the time of her dramatically premature birth and miraculous survival on the achingly pretty "Summerbaby'" and, now a teenager herself, courageously dealing with her own identity on the intimate "Hearts," on which mountains of blue watch over her.
Get the 'Baby Blues' live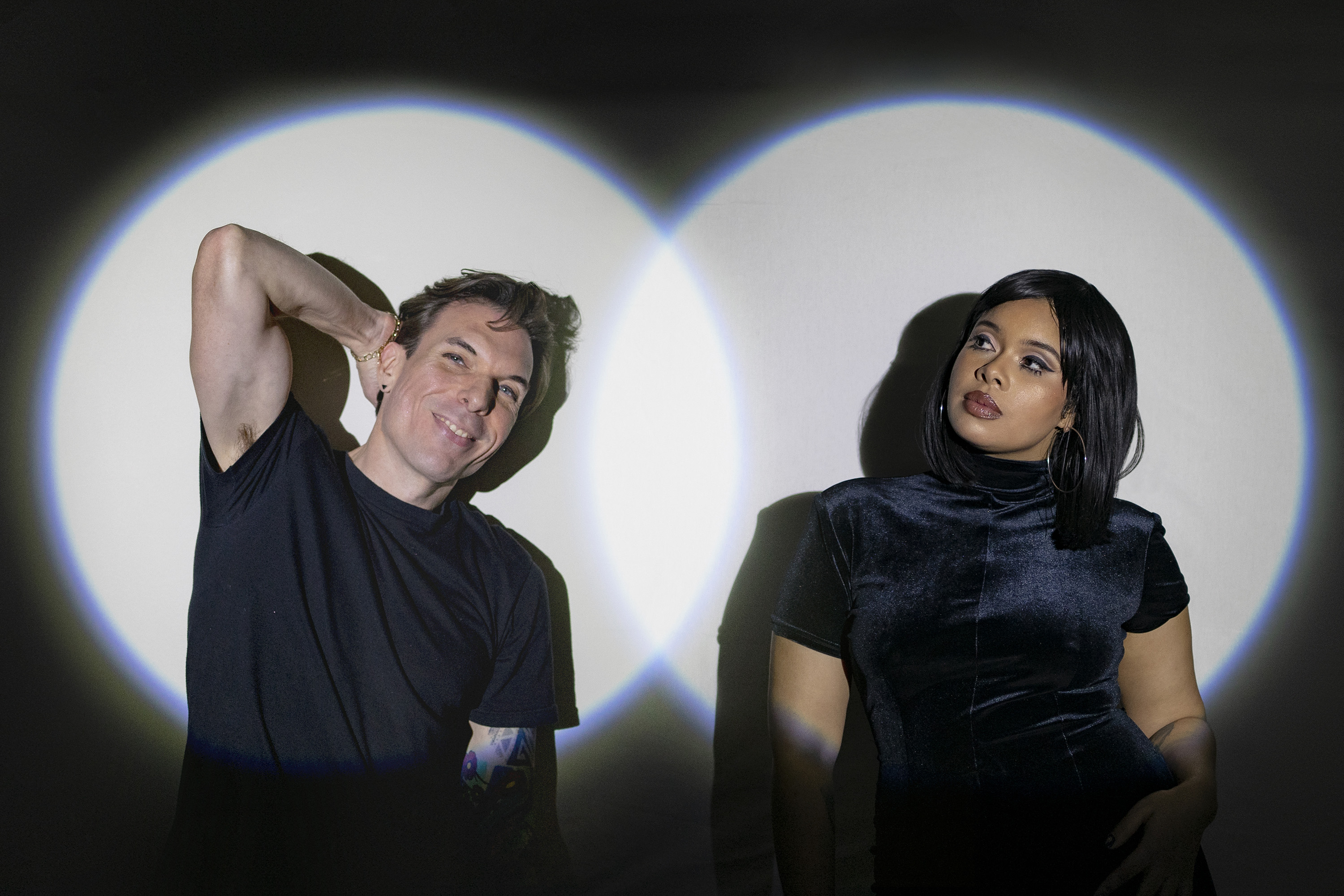 Stepping off with the dance music, albeit with more soul than pose, here's Toronto's futuro disco threat, Tush. New album, Fantast, out July 30 on Do Right! Music.
Tush is a fast-rising electronic music act powered by Kamilah Apong and Jamie Kidd. Emerging from the Toronto warehouse scene, they have steadily gained attention in the underground dance music community around the world through their EP and single releases.
More grit than glam, their sound embodies the rawness, vulnerability, and intimacy of the modern dancefloor. Pong and Kidd's fruitful creative partnership began while covering rare groove disco live together in Toronto nightclubs. Taking inspiration from electro funk, early disco, and soulful 90s house, Tush is forming a vibe all their own.
In a live setting, Tush performs as an earth-shaking 7-piece band. Their high-energy live set has captured hearts and minds on some of the best festival stages such as Pride Toronto, Toronto International Film Festival, and Toronto Jazz Festival.
With the pandemic de-railing live shows for the year, Tush has pivoted to a more electronic sound that showcases their versatility - their debut album, Fantast (out July 30), is equal parts house and nu-disco, giving the listener a taste of their heavy chops with a futuristic side of what's to come.
Check current single 'Chrysalis' here
Support the music. Wherever you find it. Support your local food bank.