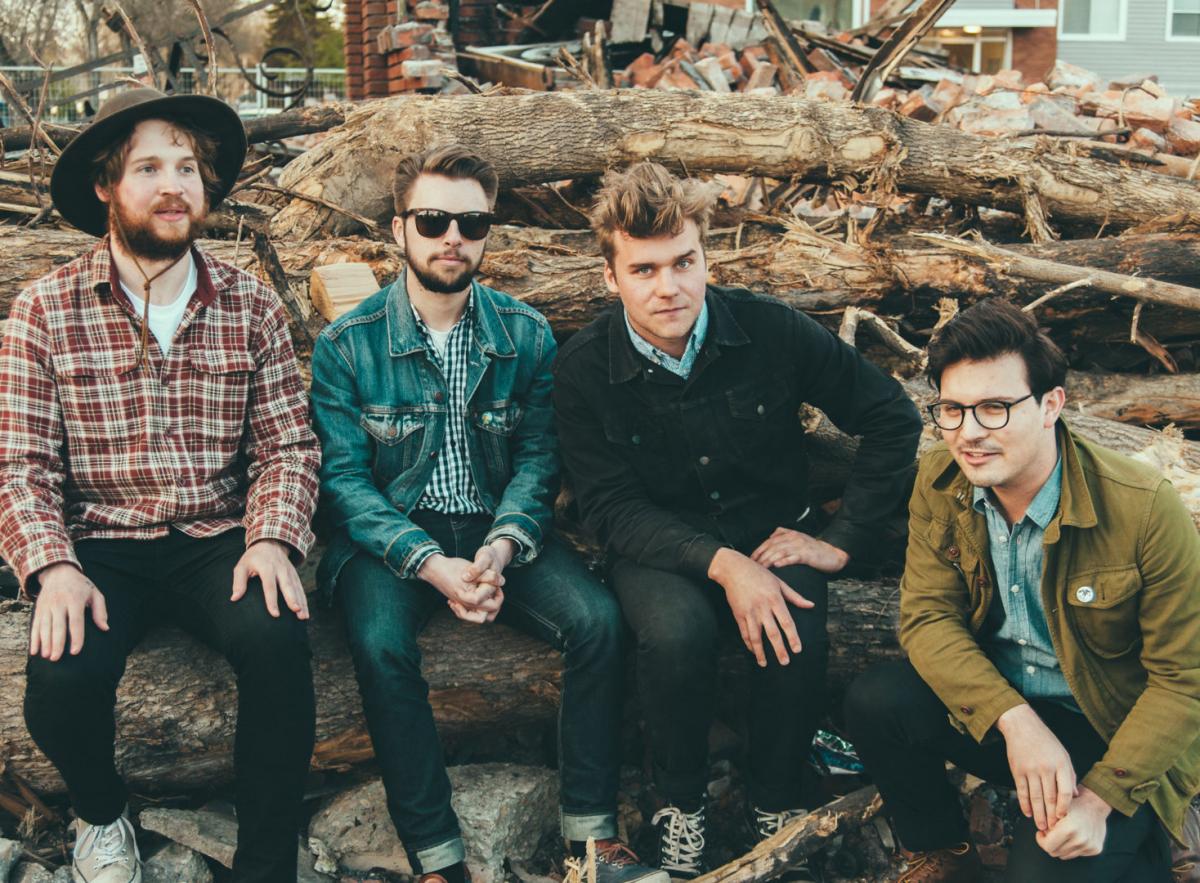 Fri Nov 22, 2019
Hailed in some quarters as the best touring band in the West, Edmonton-based rockers Altameda is hitting the road again. This fall, they're out supporting critically-acclaimed soph album Time Hasn't Changed You.
Altameda has become a must-see live act, winning fans with each show and impressing audiences in North America and recently, Germany.
Since the release of Time Hasn't Changed You, the band performed live sessions for Toronto rock station The Edge, and a special set for SiriusXM's North Americana station. They also landed coveted opening slots with Sheepdogs and The Trewsearlier this year.
As prolific as they are melodic, Altameda also released More Time: B-Sides from Time Hasn't Changed You as a companion to their full album. The EP included three unreleased B-Sides from the Time Hasn't Changed You recording sessions and was also produced by Aaron Goldstein.
Altameda's sophomore record, Time Hasn't Changed You is full of all that makes life a beautiful mess. Brought along by warm bass lines, bluesy rhythms and the sweet whir of the Wurlitzer, vocalist Troy Snaterse's lyrics burn with nostalgia and present desire, made vivid by his spoken wordlike cadences and emotional peaks. It's love lost and gained and lost again and a lot here will stay with you. The sound is a grabby mix of classic c&w and Canadiana, with shades of Country Goth Orville Peck lurking about. A solid, well-realized clutch of songs.
Watch "Wish Upon The Weather"
https://www.youtube.com/watch?v=shwhNMbQIAY
Altameda On Tour
Nov 28 - Edmonton, AB – 9910
Nov. 29 - Calgary, AB - The Gateway
Nov. 30 - Cadillac, SK - Rangleine Tavern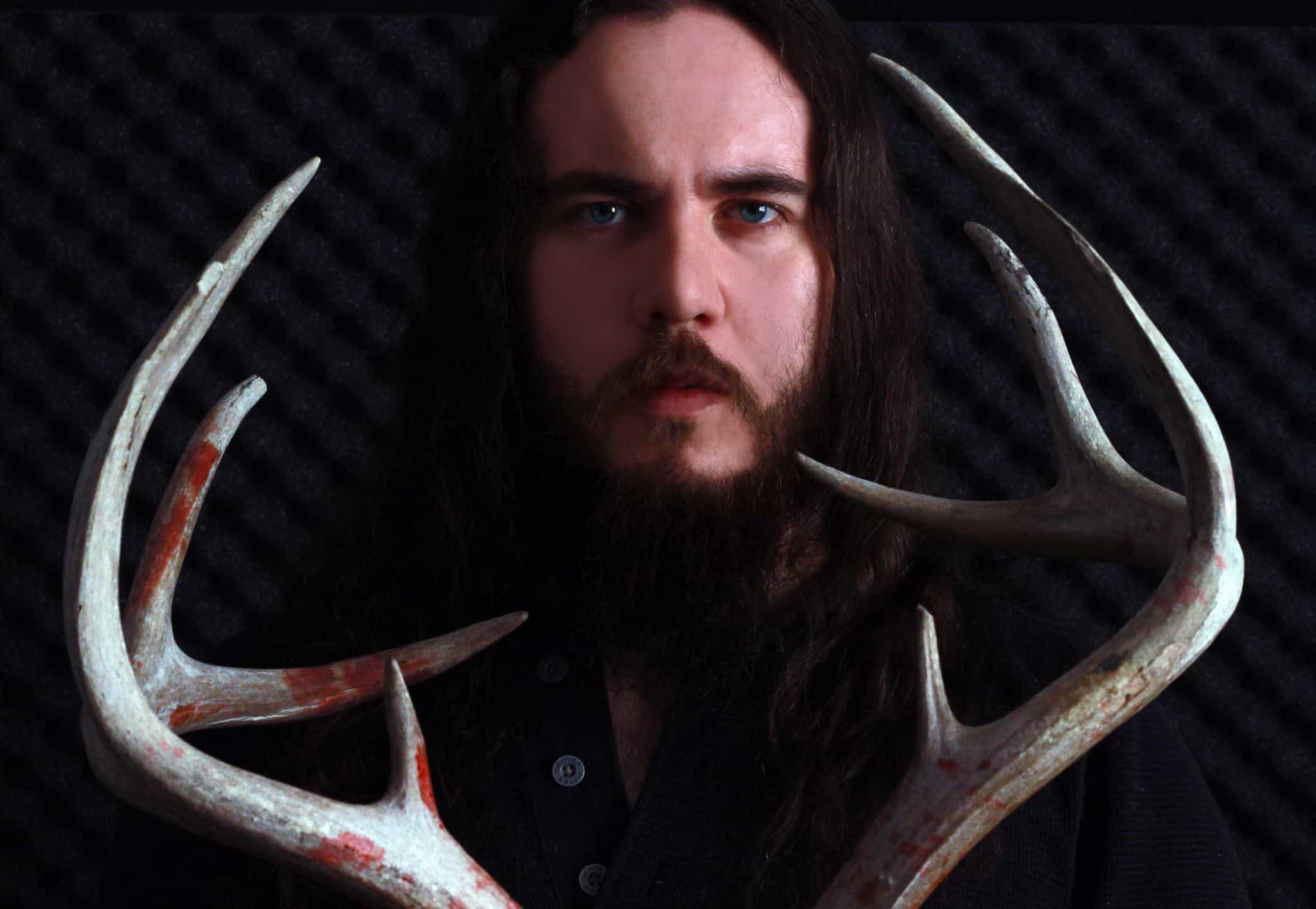 Fans of prog metal will be familiar with vocalist/bassist Morgan Rider from his work with Vesperia. Dude does have a more rootsy side project and Morgan Rider & The Deep Dark River is it. The lineup features Rider doing Vocals, Guitar, Bass, Slide Guitar, Piano, Synth, and Percussion along with Nathen Morrison on Cello and Ty Burt on the Mandolin.
Morgan Rider and The Deep Dark River return with their second chapter "Leviathan &theDeep Dark Blue" (North Soul Records) out November 22nd, a follow-up to the first chapter "King of The Forest" released this past June. Rider and The Deep Dark River combine all the roots qualities of blues, folk and classical into a well-balanced, artfully crafted musical reflection on life, hope and old-fashioned storytelling that'll hold your interest.
All lyrics and concepts from every Deep Dark River album are set within an alternate timeline and dimension of Earth, including its geologic history and eras of human civilization. The stories contained within the Deep Dark River albums, as well as the albums of his other band (Vesperia) are peripheral to a book series Morgan has also been writing for the last nine years. He is currently seeking a publisher for this fantasy series. Wanna bet there's also a video game in the works?
iskwē | ᐃᐢᑫᐧᐤ is, among many other things, an artist – a creator and communicator of music and of movement, of pictures, poetry and prose. She's a teller of stories that have impacted our past and will inform our future. acākosīk | ᐊᒐᑯᓯᐠ is the culmination of her creation and collaboration to this point. It's a collection of seven sonic explorations that blur lines between sources and styles, between the actual and the ideal, the real and imagined. By extension, it's also the star around which immersive worlds of live performance, video, and visual art revolve.
Building on the foundation of potent, cross-cultural electro-pop established on her self-titled 2013 debut and confidently cemented on her heralded 2017 Juno-nominated and Polaris Music Prize Long-Listed follow-up The Fight Within, acākosīk incorporates more intense and urgent tinges of alternative, post-rock, and even industrial. The cohesive-yet-combustible result tips a cap to modern innovators like Florence + The Machine and FKA twigs while simultaneously borrowing sounds accumulated over centuries by iskwē's Cree and Métis ancestors.
Virtually every song is laced with traditional Indigenous sounds, showcasing the beauty of the artist's culture and inviting others to experience it first-hand. As such, the album is a masterclass in dynamics, sometimes reaching out like a tender hand in a velvet glove and hitting like a fist wrapped in razor wire at others.
Her message is arguably most impactful when delivered from the stage, where it's not uncommon for people to leave in entranced contemplation or in tears. Music merges with dance, multimedia, and more in a completely engulfing and cathartic experience meant to bring people together and celebrate that which unites over that which divides.
- iskwē | ᐃᐢᑫᐧᐤ (short for waseskwan iskwew, meaning "blue sky woman") grew up on Treaty One Territory. Her name is one part of her traditional Cree name, which was gifted to her through ceremony in 1998 and she requests that this name be used over her English name, as it is a connection to her spirit and culture.
"For decades, Indigenous people were not allowed to speak our languages, our names were changed for us in attempts to remove us as a culture and as a people, and the ramifications for not following these laws could be fatal." iskwē continues, "By refusing to honour my request of referring to me by my traditional name (without the add on of my English name), people are continuing to impose their dominance over our culture, our languages and our being."
This brings us to the new album, acākosīk (pronounced acha-ko-suk). The independent release features the epic brand new single "Night Danger" (explicit) - co-produced with the legendary Garth Richardson. The song is complemented by a stunning video directed by Elena Vazintaris, captured by award-winning Director of Photography Maya Bankovic, choreographed by David Norsworthy, and featuring dancers Chantelle Goode, and Jade Manns
"Sometimes we see all we need to when we first meet someone new, but that doesn't necessarily mean we keep our distance;" shares iskwē. "Night Danger is a song about these warning signs, the delicious and the dangerous, and how sometimes, even though we see them all, it's like the universe has its own plan for us and we are simply the pawns riding on a merry-go-round without a clear end in sight."
iskwē will kick off 2020 with a Massey Hall Presents show at Toronto's Mod Club on Friday, January 17th. Full details can be found below and at http://iskwe.com/.
Watch 'Night Danger'
https://www.youtube.com/watch?v=y9mRCU33We8
Fans of Tom Wilson, especially the Lee Harvey Osmond persona are gonna love this guy.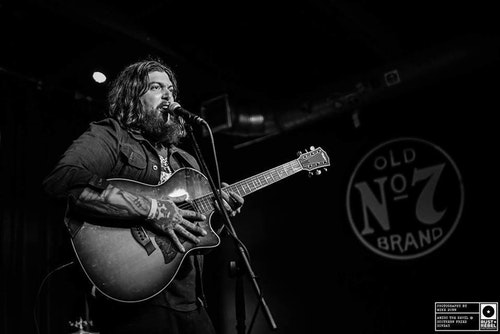 Having dropped new EP "Bridge City Sessions (Live)"dark folk singer/songwriter Amigo The Devil has announced tour dates for his headlining jaunt across America with King Dude and Twin Temple. In September Amigo The Devil will hit the road supporting Dropkick Murphys, Clutch, and Hatebreed for a month before the headlining tour kicks off October 11th in San Antonio, TX.
"Bridge City Sessions (Live)" was recorded while on tour when ATD stopped by the Bridge City Sessions studio in Portland to perform four acoustic tracks including "Cocaine and Abel," "First Day Of The End Of My Life," "I Hope Your Husband Dies" and "One Kind of People".
With the successful release of "Everything Is Fine", the debut full-length studio album from Amigo The Devil (born under the name Danny Kiranos), he has captivated listeners with his ability to make otherwise grisly lyrical content, such as serial killers and death, seem easygoing. Take for example his hit single "Hell And You," which has amassed 1.8+ million streams on Spotify and sparked a cult movement of hundreds of fans worldwide inking its lyrics on their skin. Amigo The Devil possesses what LA Weekly described as "one of the most unique voices in music...a sepulchral beauty, acid wit and ingenious arrangements."
The mordant gentleman also recently re-released his debut EP, "Volume 1", on vinyl. The vinyl features the EP's 10 tracks that have been completely remastered and is available now at amigothedevil.indiemerch.com.
Amigo The Devil makes his only Canadian stop this year November 27th at Lee's Palace Bloor St. Toronto. Swarm his site and dates could be added.
Watch 'I Hope Your Husband Dies'    https://www.youtube.com/watch?v=E1EZHmp9oe8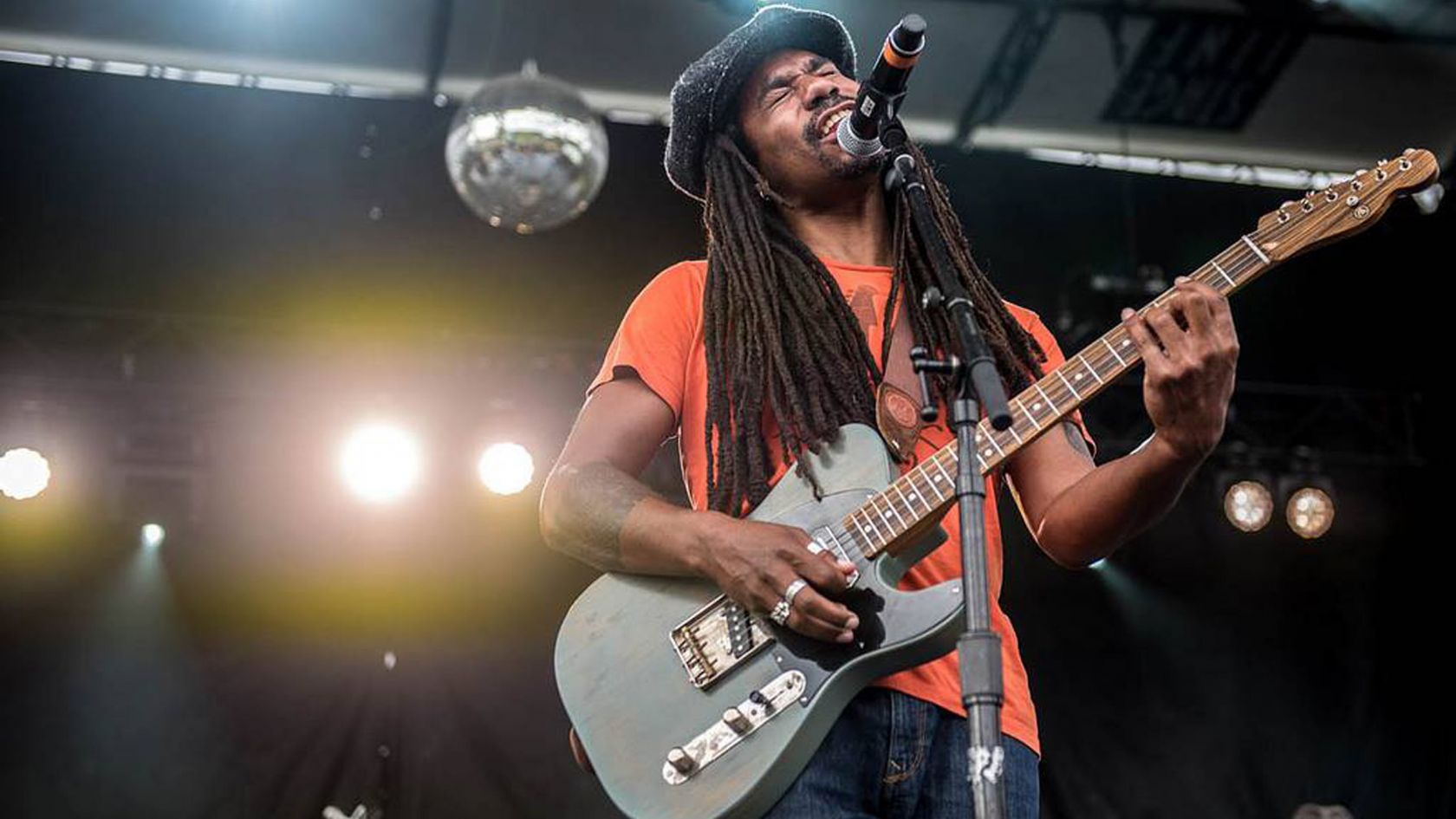 BITS'N'PIECES….Julian Taylor Band is out and about enjoying this lovely early winter weather. It can be found Thu, Nov 28 @ 8:00 PM Overflow Brewery, 2477 Kaladar Ave, Ottawa.....Fri, Nov 29 @ 8:00 PM Neat Cafe, 1715 Calabogie Road, Burnstown, Ont Doors at 6 PM….Sat, Nov 30 @ 8:00 PM Historic Red Dog, 189 Hunter St W, Peterborough…. Thu, Dec 19 @ 8:00 PM Horseshoe Tavern, 370 Queen St W… Doors at 7:30 PM Tanika Charles 8:30 PM JTB 9:45 PM ….Rocking stages since 1987, Sven Gali has been bringing 80s and 90s hard rock to fans across North America and Europe. They've gone and done a new single for fans and to juice their upcoming tour, entitled "You Won't Break Me"……..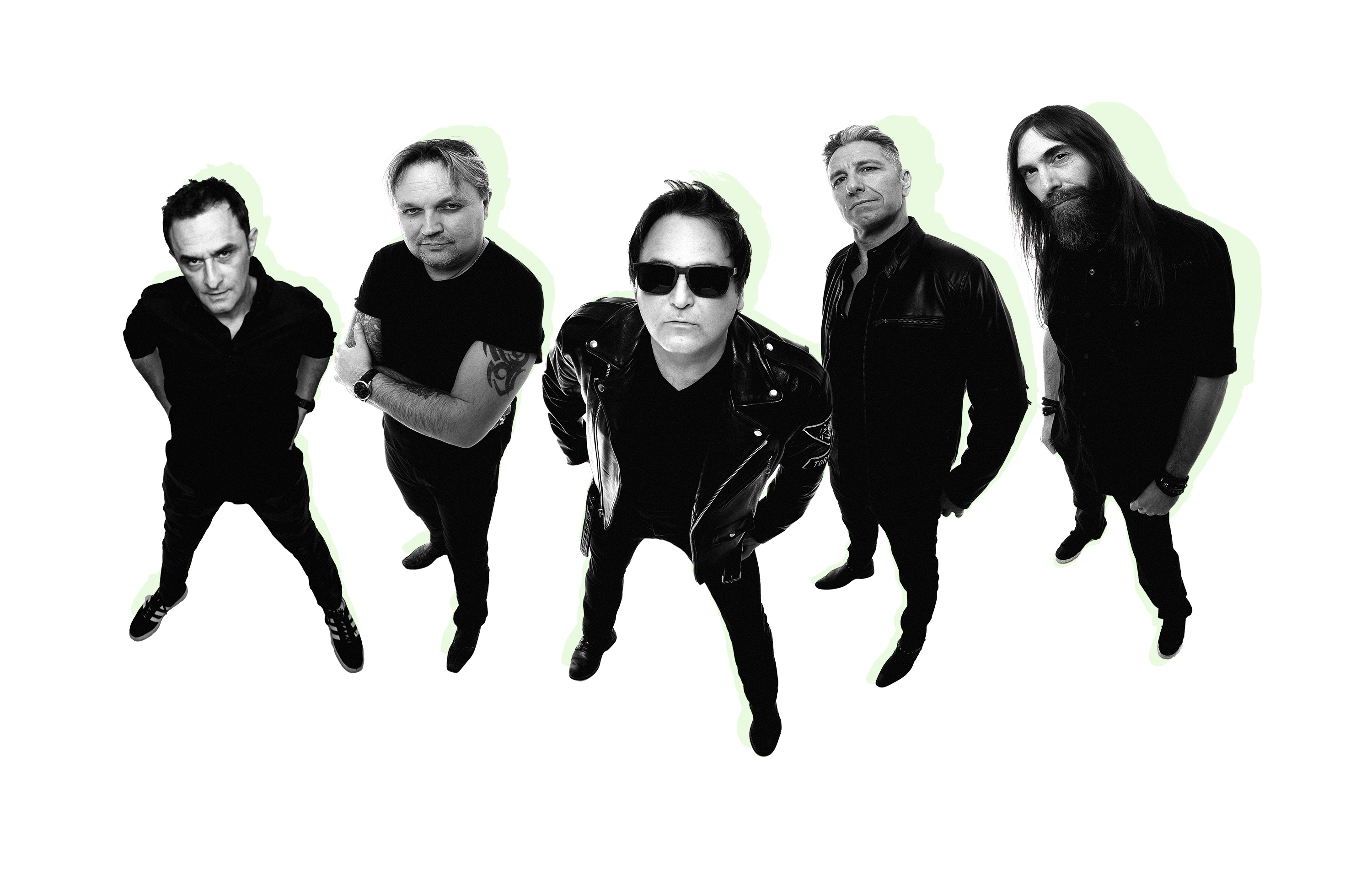 ……The single mixes rock from the heyday of the 80s and early 90s but with a modern edge that keeps the music fresh, original and exciting. It's easy to get the lyrics stuck in your head and even easier to move to the song…….
………..Sven Gali has enjoyed considerable success with their music including their debut album going gold in Canada and playing to a wide variety of fans around the world. The new single ushers in the new era of Sven Gali, which will see more records released and more live shows played……..Sven Gali has also announced concert dates where "You Won't Break Me" along with a myriad of other hits and favourites will be performed. So break out the ultra hair spray and zebra print spandex, theboyz be back in town……
Sven Gali On Tour
Dec 7 – Toronto, ON – Rockpile
Dec 31 – Oshawa, ON – Oshawa Music Hall w/ I Mother Earth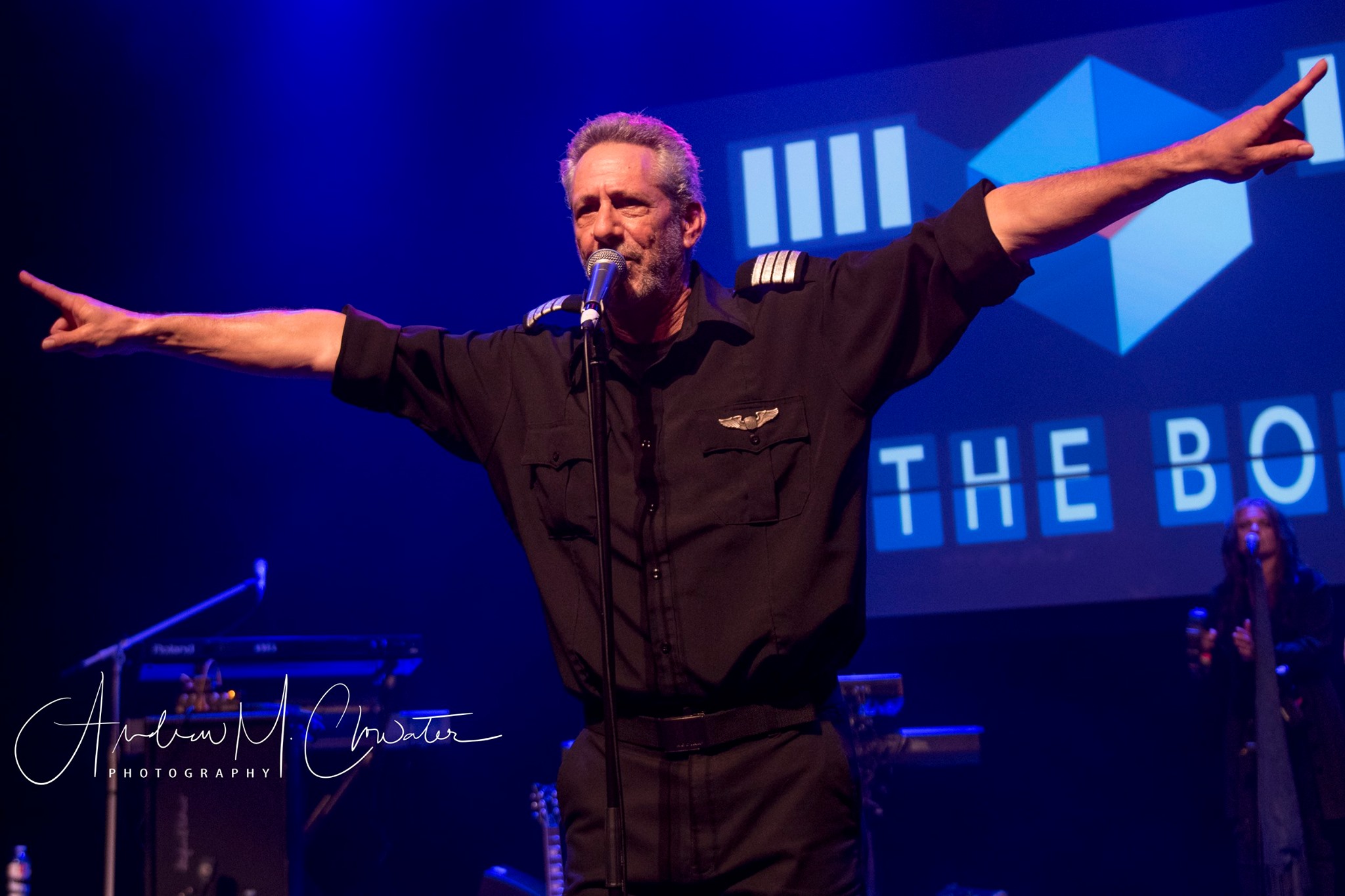 Emerging from the same time capsule, 80s music survivors The Box and Images In Vogue will perform on Nov. 22 at Toronto's Revival Bar.
This will be followed by a more intimate Nov. 24 performance by Images In Vogue and the first-ever Ontario show for The Glen And Joe Show (comprised of 2 members of Images in Vogue)
Proceeds from the two above-mentioned shows will benefit Ronald McDonald House Charities and the Canadian Mental Health Association, respectively.
Hailing from Quebec, The Box are a quintessential Canadian 80s pop-rock band and the hit-makers well known for "Must I Always Remember" to 'My Dreams of You' to 'L'Affaire Dumoutier' to their smash hit 'Closer Together'. Founded in 1981 by singer Jean Marc Pisapia, the band quickly gained attention from labels in their hometown Montréal and released 4 gold and platinum-selling albums with 9 consecutive hit singles in Canada and one abroad.
The 6-member band delivers the same energy and enthusiasm for which they are well known, with music and themes that transcend time and are still relevant today.
New wave pioneers Images In Vogue formed in Vancouver in 1981 - comprised of Don Gordon, Gary Smith, Joe Vizvary and Kevin Crompton (a.k.a. cEvin Key of Skinny Puppy). Under the management of Kim Clarke Champniss (later a popular Muchmusic VJ), Dale Martindale came to become IIV's vocalist. Their distinct sound fueled their growing popularity with hits 'Call It Love', 'Save It' and 'In The House' to the ever-popular 'Lust For Love'. The band has toured with Depeche Mode, Brian Ferry, Duran Duran and Bryan Adams, among many other notable artists.
The band's current lineup includes Dale Martindale, Joe Vizvary, Glen Nelson, Ed Shaw, Tim Welch and Derrick Gyles. After a 2012 reunion show at Toronto's Revival Bar, Images In Vogue toured Ontario with The Spoons in 2013 and periodically continue to perform.
The concert will take place from 8:30 to 11:30 PM at Revival Bar 783 College Street, Toronto.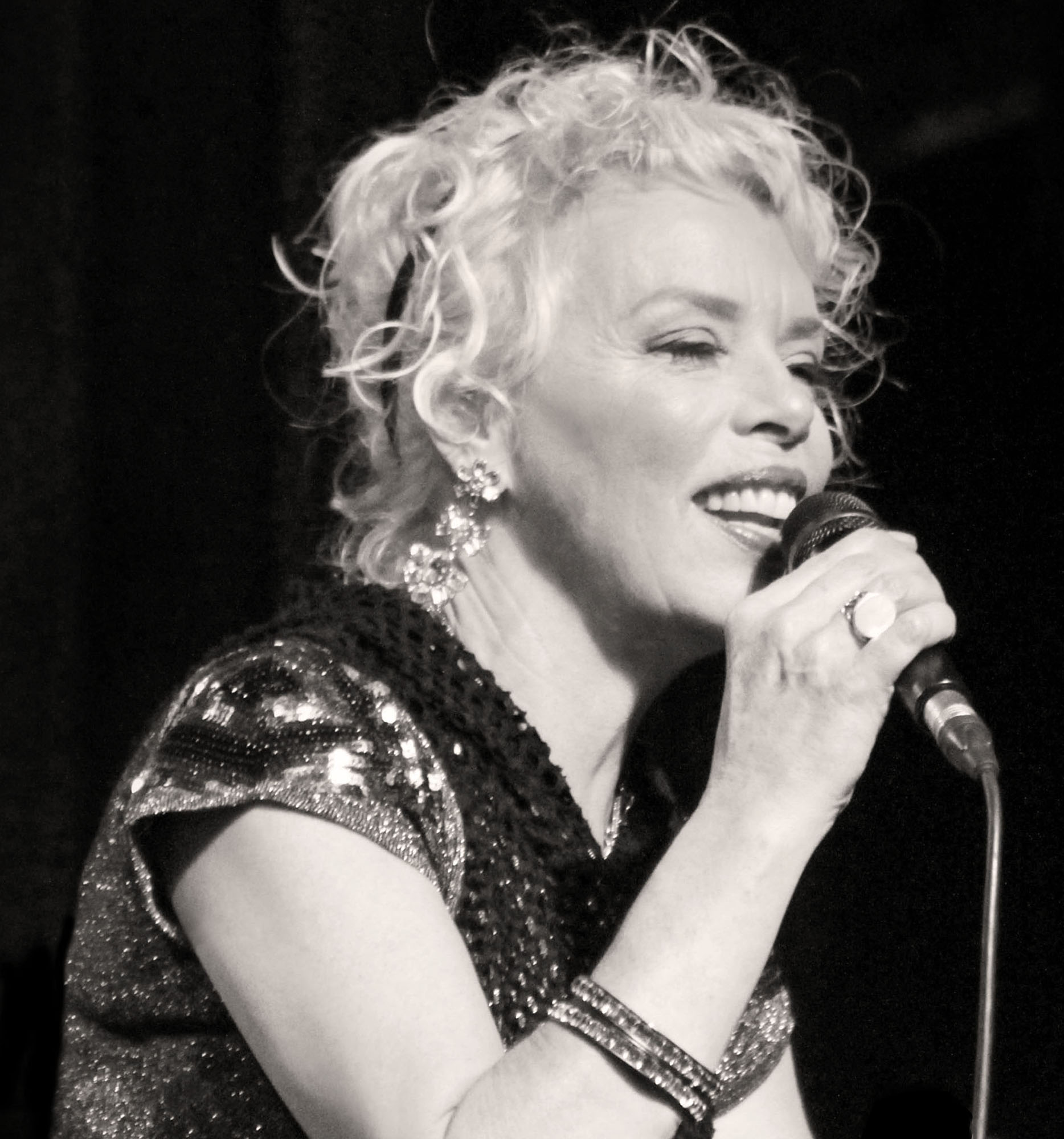 Caught up with blue-eyed soul sister Joanne Powell talking 'bout her upcoming show at The Dock On Queen Nov. 30.
"It's going to be a little different with a fresh setlist. I will be showcasing the softer side of my vocals, so I don't have to belt every tune. Not saying I'm done belting but I want a more varied approach that allows me to tackle a wider range of material."
"I have learnt to appreciate artists who have lasted and are still at it like Kim Doolittle, Big Rude Jake, June Garber, Fergus. Hambleton. There's a lot to be learned from watching them.
"I'm doing a show at The Dock On Queen 932 Queen East Sat. Nov.30. Showtime's 8 PM, it's PWYC and will be recorded for a performance video, so I'm looking for the audience to dress in their best soul drag. Tell your friends. Even people you don't like all that much".
Watch 'My Funny Valentine'
https://www.youtube.com/watch?v=krppth8oM9E
Support live music. However, whenever, wherever.