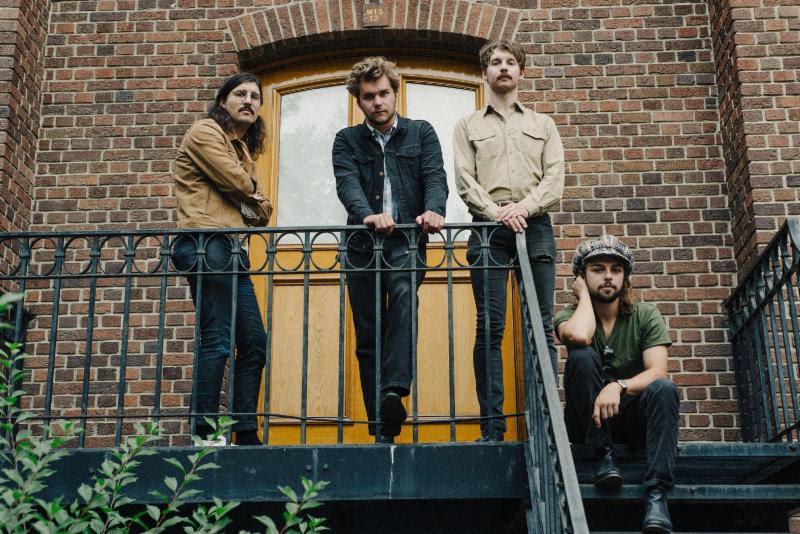 Fri Sep 14, 2018
Here's a rising crew of rockers hailing from Edmonton you might want to hear. Altameda returns today with a brand new track "Rolling Back To You" - Listen and watch the video here.
This is the first track off their upcoming sophomore full-length Time Hasn't Changed You due early 2019 via Pheromone Recordings.
Paying homage to what came before while remaining very much of the moment, Altameda's "Rolling Back To You" is a blend of classic rock and folk traditions. Reflecting on the writing process, Altameda says, "It was one of the last additions to the batch of songs we had going into the recording sessions. It seemed to form out of an attempt to juxtapose a hopeful beacon of light against some of the more heavy-hearted songs on the album. Though, it may be light-hearted in 'feel', I think the lyrical content reflects the love-laden themes carried throughout the rest of the album."
The foursome has evolved into a band with a bold, and unrelenting sound. It's the culmination of experience, both musical and raw as human, that makes Altameda the band they are. Hitting festival circuits and stages across Canada and the UK, they've toured extensively since releasing much-celebrated debut album, Dirty Rain. They've shared the stages with Sam Roberts Band, Plants & Animals, Kacy & Clayton, and Reuben and The Dark. Altameda is Troy Snaterse (Vocals, Guitar), Todd Andrews (Bass), Erik Grice (Drums, vocals) and Matthew Kraus (keyboards).
LISTEN TO "ROLLING BACK TO YOU" ON DSPS
WATCH "ROLLING BACK TO YOU" HERE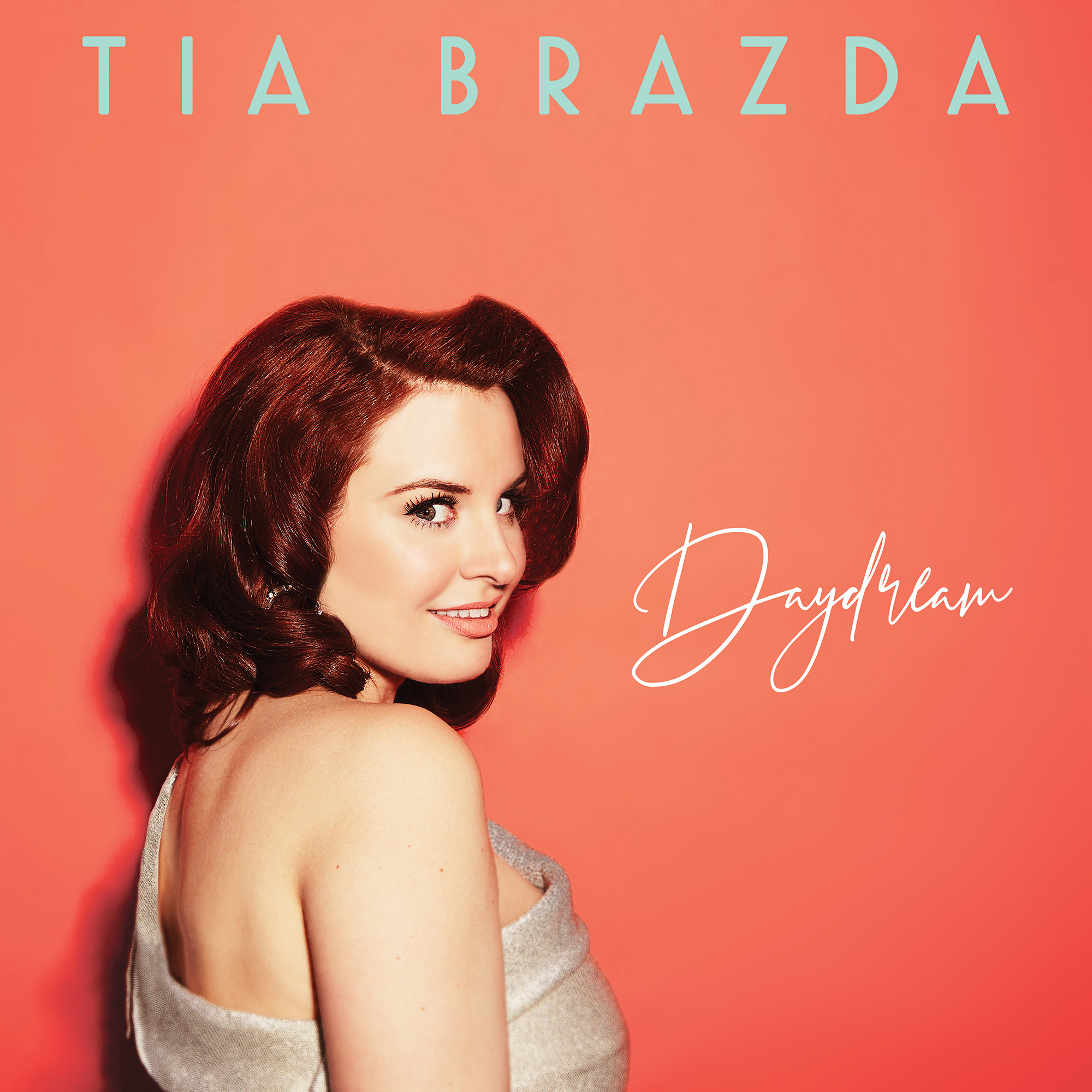 Just nobody straddles that jazz-pop line like Tia Brazda, so there's much interest that she's making a move in a bold new direction with upcoming album Daydream, out September 7th with a special concert (featuring an all-star 10-piece band) on September 16th at Glenn Gould Studio in Toronto, among other dates in Canada and the U.S.
Daydream will be available on Spotify, Apple Music / iTunes, Google Play, and wherever music is streamed or downloaded. For more information please visit Tia's website.
Brazda's retro style and utterly distinctive voice have established her as a strong, unique presence on the jazz scene, both at home in Canada and abroad. Garnering comparisons to Billie Holiday and Amy Winehouse in the past, she stands distinguished as a powerful artist in her own right. Having honed her cutting-edge sound in the clubs of Toronto, her vintage-inspired look made a startling impression. First EP Cabin Fever launched her on the scene in 2012, hitting #1 on the iTunes Canada Jazz Chart, as well as receiving airplay on BBC and CBC Radio, Jazz FM 91.1, and national campus radio. The follow-up, full-length album Bandshell also debuted at #1 on iTunes, and received significant acclaim, catapulting Brazda into her current high-profile status as a serious Canadian powerhouse.
Daydream, finds Brazda's voice cradled in a rich and varied atmosphere of strings, horns, and backing vocals, all in service of a positive outlook on various states of romance. She moves effortlessly from the bossa nova of the title track to the pure jazz balladry of "Irreplaceable," to the tango-infused French chanson of "Un amour bohème" – with the songs sounding as strong as if they've been around forever. Brazda strides confidently on a brave new musical path as well, with her most pop-oriented recordings to date: among them, the soulful "Right On Time," the big, brassy chorus (and synthesizer solo!) of "Moondust Baby," and the optimistic, can't-miss, enthusiasm of the pure-pop "Brand New Day" – a song that would sound entirely at home as Michael Bublé's next single.
The album features a "whos who" of JUNO-nominated players, including Larnell Lewis of Snarky Puppy on drums, Shirantha Beddage on saxophone, William Sperandei on trumpet, Adrean Farrugia on piano, William Carn on trombone, and Marc Rogers on bass. The funky track "Livin' Easy" also features a songwriting collaboration and genre-bending piano solo by Marc Pelli of Billboard #1 group, MAGIC!, whose song "Rude" continues to be a global phenomenon. With the release of the first single, the title track, Brazda is breaking the mold and expanding her sound. This breezy bossa nova lives up to its title, with the music perfectly matching the sentiment of a sweet, languid daydream about someone attractive but unattainable, who walks by each day.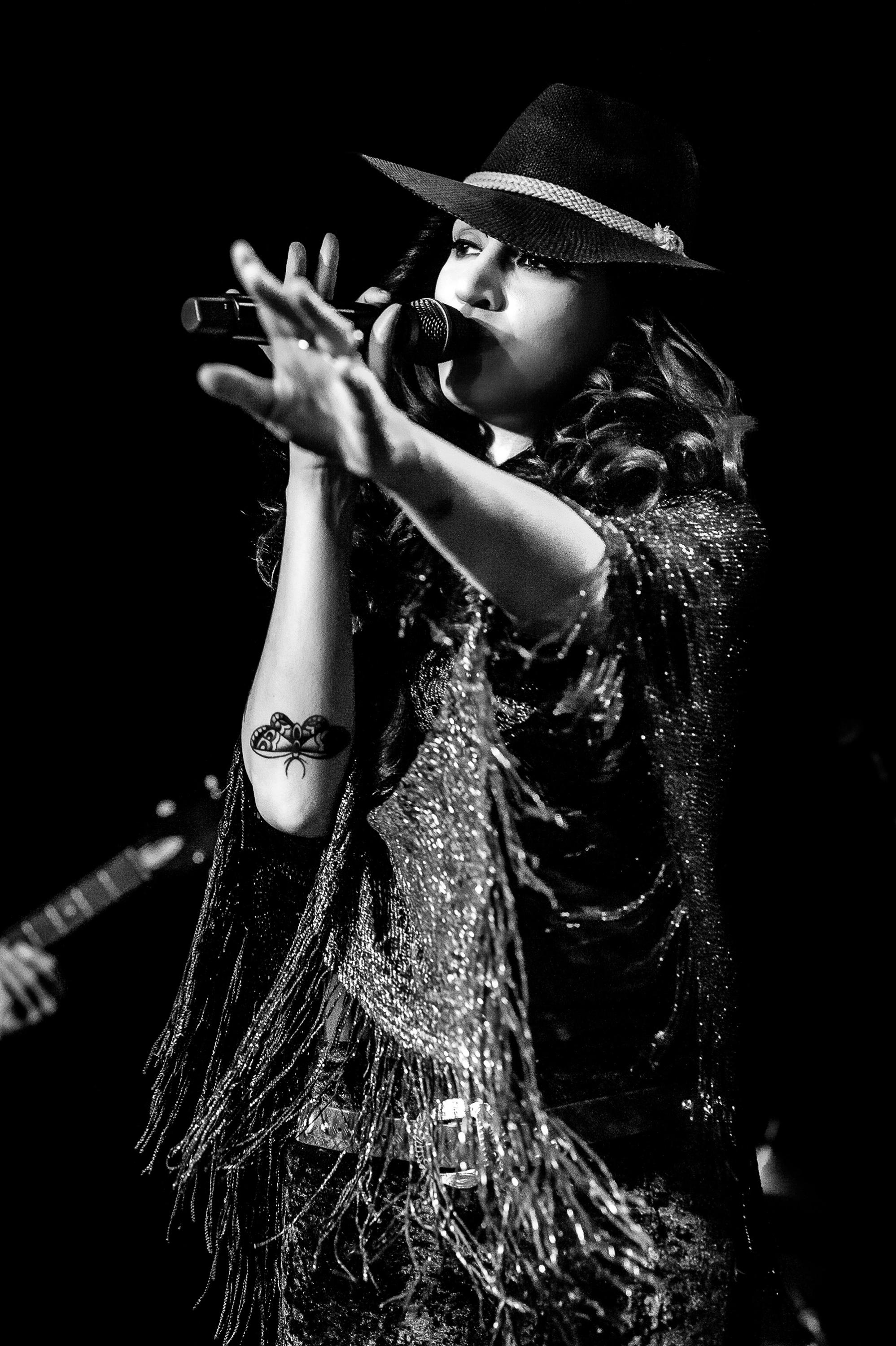 Tia Brazda Tour Dates
15 Sept | Stephen Leacock Museum | Orillia, ON, Canada
16 Sept | Glenn Gould Studio | Toronto, ON, Canada
20 Sept | Black Horse | Peterborough, ON, Canada
22 Sept | Pausa Art House | Buffalo, NY, US
29 Sept | Rudy's Jazz Room | Nashville, TN, US
5 Oct | Live On Elgin | Ottawa, ON, Canada
6 Oct | Upstairs Jazz Bar & Grill | Montréal, QC, Canada
11 Oct | Record Archive Backroom Lounge | Rochester, NY, US
12 Oct | Andy's Jazz Club | Chicago, IL, US
13 Oct | Andy's Jazz Club | Chicago, IL, US
18 Oct | Stone Mountain Arts Center | Brownfield, ME, US
25 Oct | The Registry Theatre | Kitchener, ON, Canada
Busy, busy Lindi Ortega released her three-song acoustic Liberty Parkhill Sessions August 24 and it was well received, so she's even now taking it to the people. Recorded at the Parkhill Studios in Calgary, the stripped-down, three-song session includes a duet with fellow Canadian-born country artist Corb Lund.
LISTEN TO LIBERTY PARKHILL SESSIONS EP HERE
WATCH AND SHARE LIBERTY PARKHILL SESSIONS EP TRAILER HERE
Released earlier this year, Ortega's 12-track Liberty is "a cinematic journey" (NPR Weekend Edition) within itself, celebrating a three-part walk through darkness into freedom. It was hailed as "a reflection of American culture" (NPR All Songs Considered), and offered "ample echoes of Ennio Morricone, Willie Nelson and Dolly Parton" (New York Times).
LINDI ORTEGA ON TOUR
Sept. 13 / Festival of Small Halls 2018 / Tamworth, ON
Sept. 13 - 16 / Supercrawl Festival 2018 / Hamilton, ON
Sept. 14 / The Hayloft Dancehall / Picton, ON
Sept. 15 / Cityfolk Festival 2018 / Ottawa, ON
Sept. 18 / Beachland Tavern / Cleveland, OH
Sept. 19 / The Ark / Ann Arbor, MI
Sept. 21 / Cultivate Festival 2018 / Port Hope, ON
Sept. 22 / The B Side / Fort Wayne, IN
Sept. 23 / Holler on the Hill 2018 / Indianapolis, IN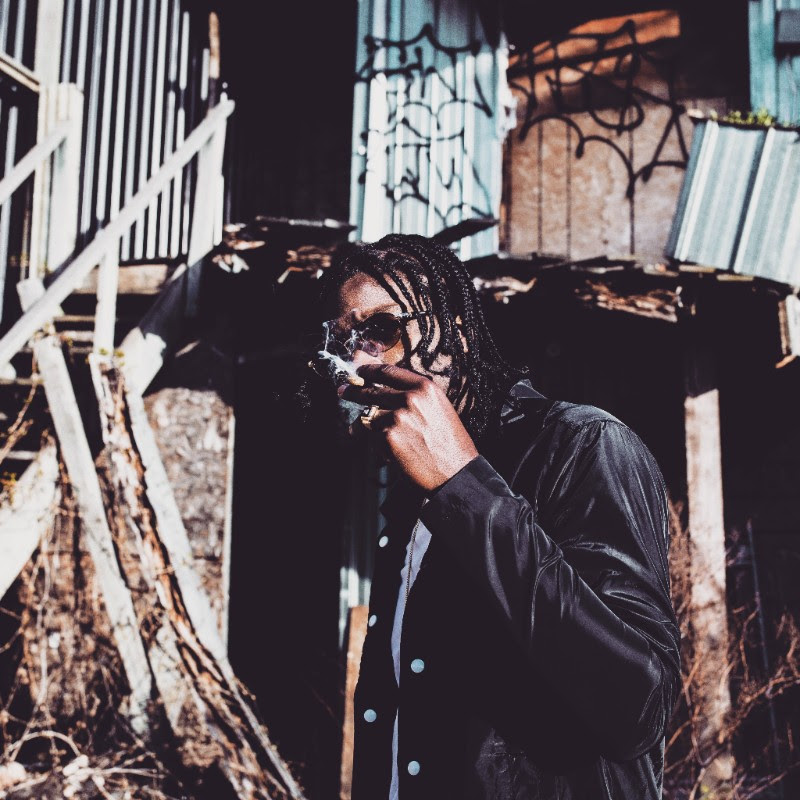 Near the radar is r&b rap maverick Notifi, whose "Won't Get Lonely" video recently premiered on Noisey. The Toronto-based rapper, producer and crooner who introduces his crisp beats, blitzed-out production, and unique view on life with his debut video directed by Zac Facts (Tory Lanez, Future, 88 Glam, Sean Leon). The vivid, stimulating and romantic images create a densely textured visual palette blending seamlessly with the songs infectious blend of rap, dark pop and R&B.
Alongside manager and executive producer, globetrotting DJ Charlie B, the Montreal-born Notifi who grew up in the Scarborough area of Toronto, is looking to help bring his Farewell Crew - a brand and upcoming label which represents the idea of ascension - to a better place. The 24-year-old is currently working on his debut EP, set for release in Fall 2018.
Watch the Won't Get Lonely video here
K, this one is all about the horny horns and funky dance moves as the ten-piece Oakland Stroke take over Hugh's Room Live for what promises to be an epic throwdown Wed. Sept. 19. 8.30 downbeat.
Oakland Stroke faithfully recreates the music of fabled Bay area soul band Tower of Power; The funk, the excitement and the soul. Based in Toronto, the band is led by Lou Pomanti and Tony Carlucci. Oakland Stroke:Lou Pomanti – organ,Tony Carlucci – trumpet, George St. Kitts – vocals,John Johnson – tenor sax, Marc Rogers – bass, Lou Bartolomucci – guitar, Chris Howells – trumpet, John Panchyshyn – tenor sax, vocal, Simon Wallis – baritone sax, Steve Heathcote – drums, Bernie Sandor – sound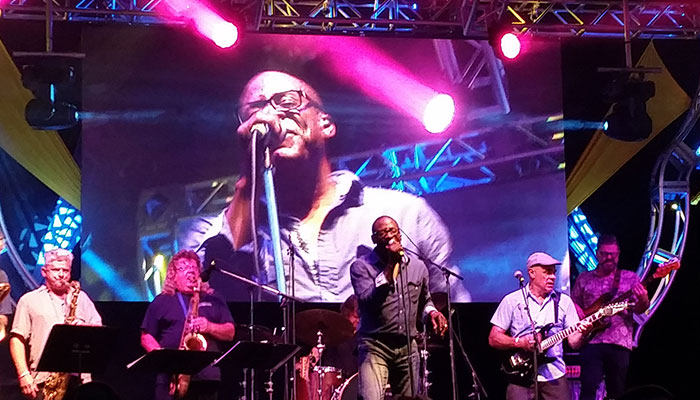 This trio of Indigenous Canadian artists who are carving out a new sound of their own. Kris Harper (vocals, guitars), Marek Tyler (drums), and Matthew Cardinal (synths, bass) are looking to transcend a new intersection of contemporary sound and traditional storytelling.
The band, nêhiyawak hails from Amiskwaciy in Treaty 6 Territory and recently released "page," accompanied by a music video for the deliberate and enveloping new song, featuring acclaimed Indigenous writer Marilyn Dumont and her incisive poem "Otipemisiwak: The Free People" (full text below).
WATCH THE MUSIC VIDEO FOR "page"
The fusion of nêhiyawak's self-described moccasingaze soundscapes with Dumont's spoken word and Harper's own prodding lyrics collectively pays homage to the "life-giving" quality of water – It hit us like a wave / Come crashing upon the bay [lyrics] – while searching for words powerful enough to describe the loss and hope at the song's core.
In Harper's words:
"This song refers to how many indigenous cultures globally have been systematically impacted by words written down on documents and questions if these are attempts at negating actual history. What have been the effects of creating such works as the Magna Carta, the Charter of the Forest, or the Royal Proclamation on pre-existing cultures and ideologies? The spark ignited by such pages on the rest of the world is still felt today in the lives and interactions of many people. How was significance attached to pieces of sheep hide from the 13th century, while millennia of experiences were negated? Shortly after the birth of these documents, the planet was also introduced to the consequences brought on by this ideology including the conquest of land, early forms of biological warfare, and the invention of 'they.'
The release date of "page," September 9, marks the anniversary of the last of the preliminary signings of Treaty 6 that took place at Fort Pitt, Saskatchewan, the exact site of other very important parts of later Indigenous and Canadian history.
WATCH MINI-DOC FEATURING MARILYN DUMONT TO LEARN MORE
The band – whose name refers directly to their nêhiyaw ancestry – is a spirited expression of Indigeneity in the modern world. At times grand and emotional, at times cool and restrained, their music is a diverse blend of terse post-rock, analog electronics, and carved log percussion against a surrealistic pop backdrop.
Produced by Colin Stewart (The New Pornographers, Black Mountain, Destroyer) and joined by Jason Borys (sound design) and Courteney Morin (visuals), both "page" and "somnambulist" introduce nêhiyawak as a band inspired by the collective experience and empowered progress.
introductory single The fresh single "somnambulist," marked by its chiming guitar, sheer ambiance, and resilient poetry, likewise is worth a listen.
LISTEN AND SHARE "somnambulist" HERE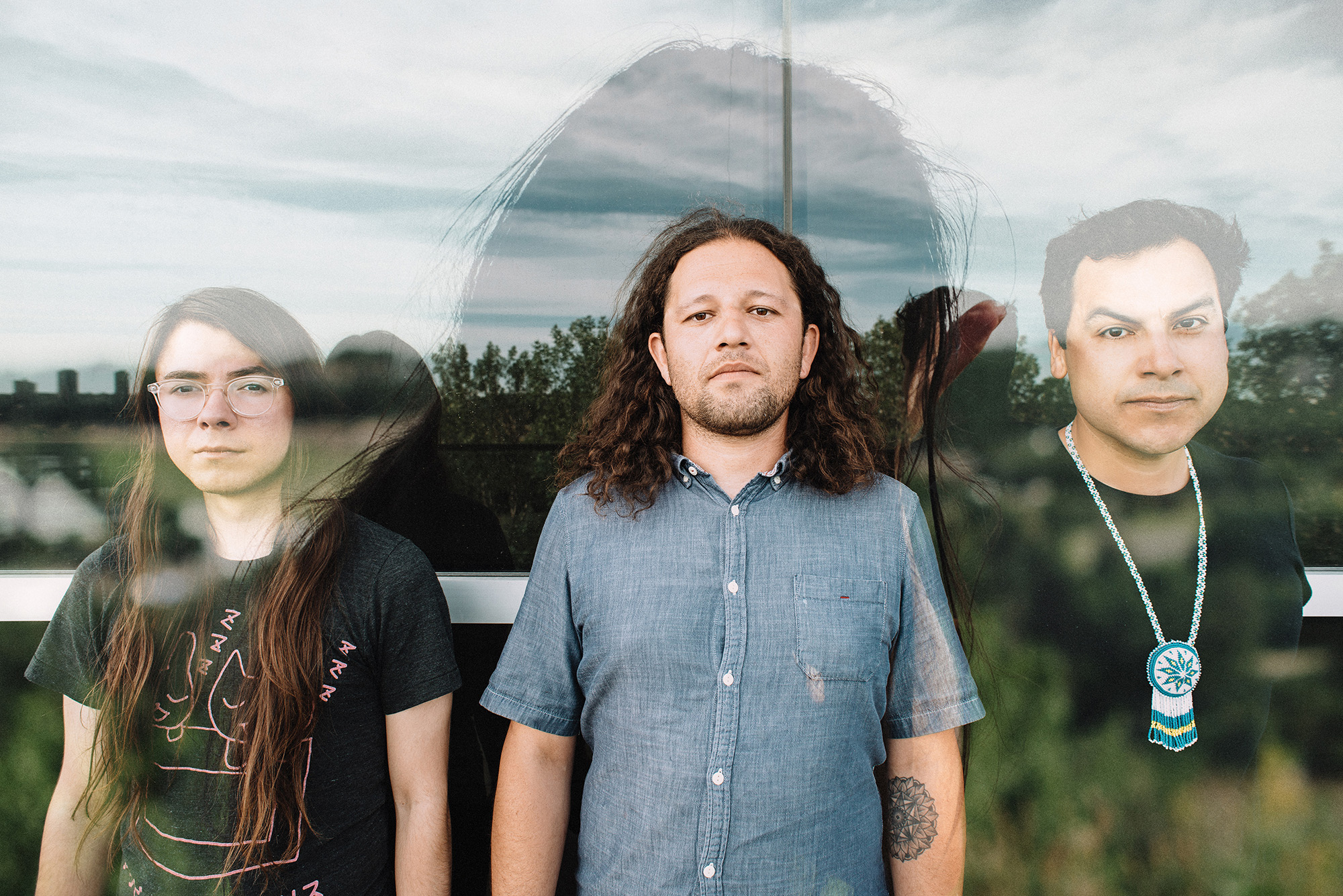 TOUR DATES
Sep 14 - Vancouver, BC - Westward Music Festival
Sep 15 - Vancouver, BC - Westward Music Festival
Sep 16 - Victoria, BC - Rifflandia Festival
Oct 5 - Edmonton, AB - 9910 #
Oct 27 - Winnipeg, MB - WECC &
Oct 29 - Edmonton, AB - Winspear Centre &
Oct 30 - Calgary, AB - Jack Singer Concert Hall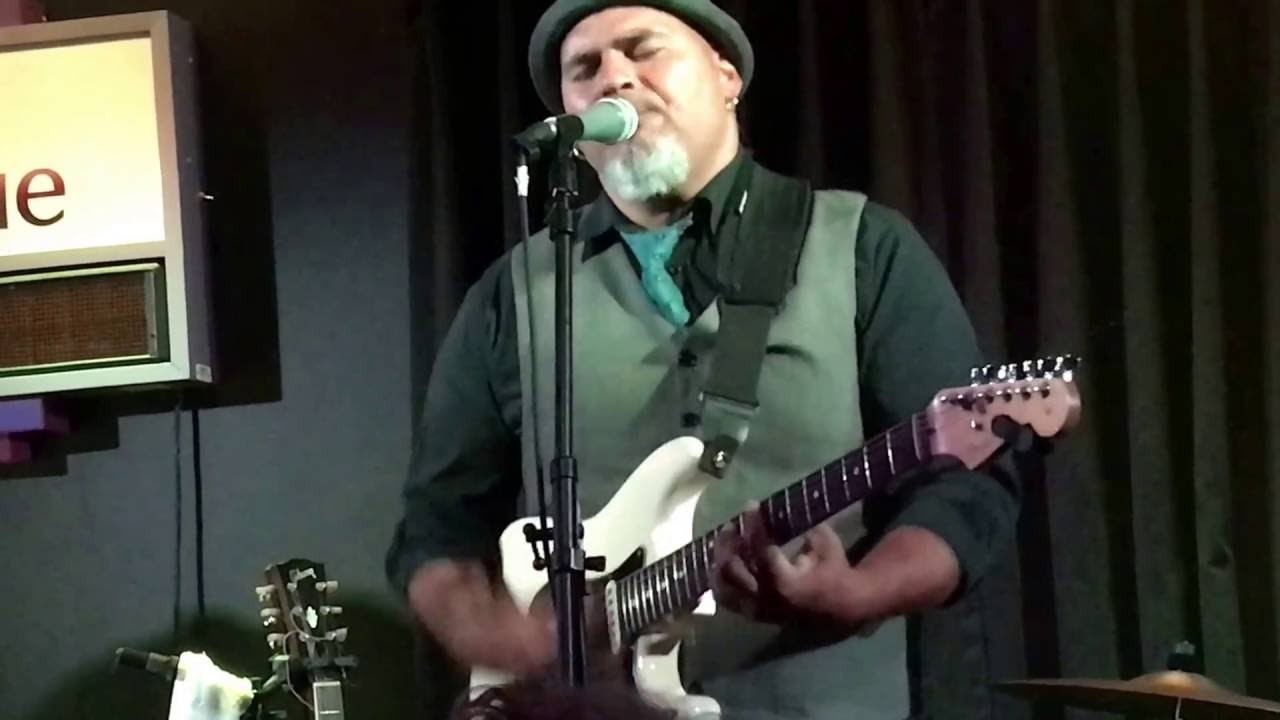 One of Toronto's hidden gems is r'n'b/blues crew Blackburn. Blackburn is a band of brothers – literally. Duane (lead vocals), Brooke (guitar), Cory (drums) and Robert (harmony vocals and songwriting on the newest release) all share the Blackburn name; a name that has become truly connected to Toronto music history. Musically, the Blackburn name has been forever imprinted in Toronto music culture by Bobby Dean Blackburn, an R&B artist who gained legendary status in the Toronto music scene, performing the city circuit for over 30 years.
Beyond the music, other history runs deep. The Blackburn name is tied to the history of the Underground Railroad, and there is a direct connection to the musical talents that we know and listen to today. A thread of soul in almost every track the band records. Blackburn received the Maple Blues Award for BEST NEW BAND in 2010, and a JUNO nomination for BLUES ALBUM OF THE YEAR in 2016.
So you know it's going to get awful soulful at Hugh's Room Live Sept.21 when big daddy keysman Bobby Dean Blackburn teams of with guitarist son Brooke Blackburn for an evening of intimate blues and rootsy r'n'b. If this is your kinda thing, jump on it quick as Blackburn has an active fan base. For more info, check the venue.