Fri Jul 17, 2020
This week we spotlight The Sharing Place. It's an essential resource for the Junction and Bloor West area providing food, clothing, items for home and other supports including showers and laundry for those in need.  Regular meals weekly on Thursdays. They accept donations from the community for all of the items and families can get free winter clothing items
624 Annette Street Toronto. Open Thursdays 9.00 am-8 pm. (416) 762-3322
Stepping in with a never-before-heard solo version of the late Aretha Franklin's riveting and powerful collaboration with Mary J. Blige about faith and race, 2006's "Never Gonna Break My Faith," is very much getting heard...
 Sony's RCA Records, RCA Inspiration and Legacy Recordings released the song aligning with the holiday celebrating the day in 1865 that all enslaved black people learned they had been freed from bondage.
"Never Gonna Break My Faith" resonates today, featuring lyrics like: "You can lie to a child with a smiling face/Tell me that color ain't about a race."
"The world is very different now. Change is everywhere and each of us, hopefully, is doing the best he or she can to move forward and make change as positive as possible," Clive Davis, Sony Music's chief creative officer and Franklin's close friend and collaborator, said in a statement.
Dozens of artists have released new songs detailing the black experience amid the global protests sparked by the recent deaths of George Floyd, Breonna Taylor, Ahmaud Arbery and many others. Some performers have released covers of protest anthems or re-released older songs that resonate with the times, like "Never Gonna Break My Faith."
Lyrics from the song include: "My Lord, won't you help them to understand/That when someone takes the life of an innocent man/Well they've never really won, and all they've really done/Is set the soul free, where it's supposed to be."
Calling Franklin's performance "chilling," Davis said the song's lyrics and relevance "will shake every fiber in your body."
"Everyone should hear this record," Davis said. "It deserves to be an anthem."
"Never Gonna Break My Faith" won best gospel performance at the 50th Grammy Awards in 2008, marking Franklin's 18th and final Grammy win.
"This solo version has been sitting on my computer for years, and when I heard Clive was making a film on Aretha's life, I sent this version to him. The world hasn't heard her full performance and it really needed to be heard," Grammy-winning singer Bryan Adams, who co-wrote the song, said in a statement. "I'm so glad it's being released, the world needs this right now."
Check 'Never Gonna Break My Faith' here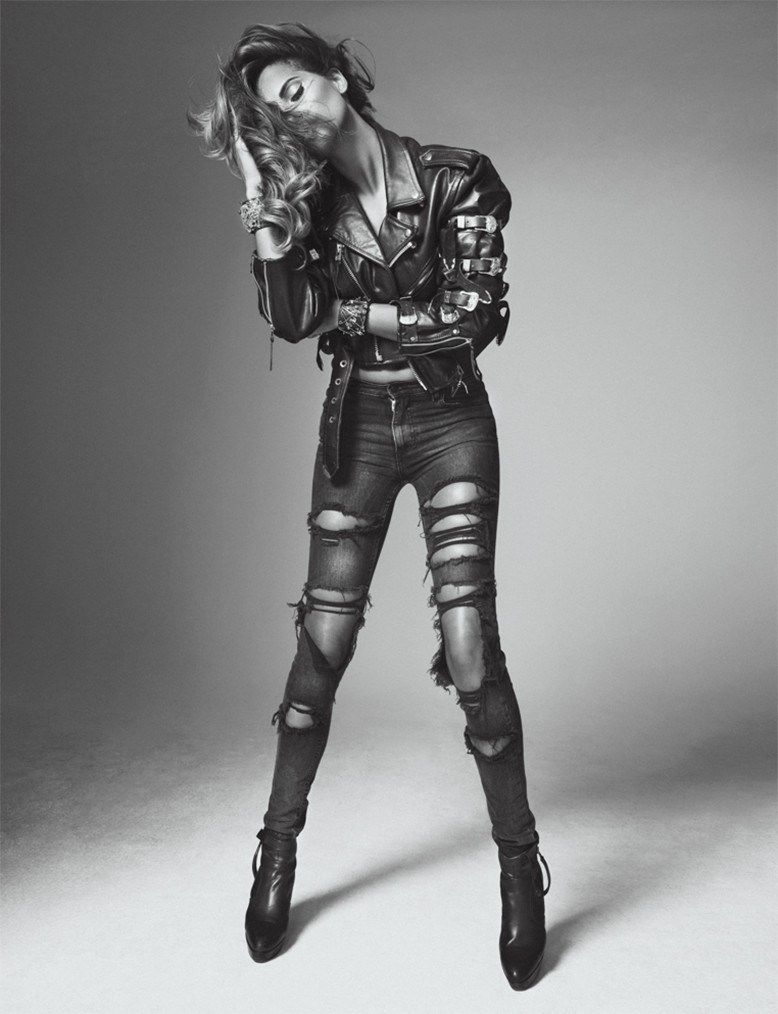 You say you want exotic voices? New and on the breakout bubble is Swedish-Iranian vocalist Snoh Aalegra (born Shahrzad Fooladi,) making her anticipated return with new song "Dying 4 Your Love" and its striking companion video directed by I.P.W. The sultry new effort ushers in a new era for the songstress showcasing her sonic and personal evolution, all while staying true to her highly emotive signature sound that has received global acclaim. So yeah, leaving the folkier elements in favour of a more physically insistent presentation, albeit of a downtempo trip hoppy nature.
In a deeply confessional style, the video brings to life the opulence and sensuality that enlivens her captivating sound and drapes Snoh with dazzling ensembles and choreography by the renowned Parris Goebel.
In celebration, Snoh has launched her new limited merch line featuring pieces inspired by "Dying 4 Your Love" with 50% of all proceeds donated to Until Freedom, an intersectional social justice organization rooted in the leadership of diverse people of color to address systemic and racial injustice.
https://snohaalegra.myshopify.com/
Snoh's recent striking NPR Tiny Desk performance amassed nearly 1 million views in only a few days, one of the biggest in the series. It follows the lauded release of Pharrell's rendition of her song "Whoa, " all building on her well=received debut album, '-Ugh, those feels again,' which debuted #1 on iTunes and became a critically acclaimed R&B voice, generating over 187 million streams globally.
Check out the official song & music video for "Dying 4 Your Love"
Fresh off his latest singles "Fools Run" and "This Is Life"Juno Award winning reggae artist Humble drops his anticipated 3rd EP "Never The Same." available now!  This 7 track EP is Humble's follow up project to Juno Award winning sophomore album, 'Everything'.
Humble has grown into a respected artist whose style is a unique blend of reggae, acoustic soul and urban adult contemporary. He plays guitar on every track and the production is groovy and full of bass. Humble is spiritually connected to his music and brings lyrics that are positive and uplifting to his fans.  Heremains eager to share the project with fans and looks forward to going on tour again to make the music come alive.
 Get "Never The Same "now!
https://humblemuzik.bandcamp.com/album/never-the-same?fbclid=IwAR0iEHOmIgSlu18SMRAE8_PpaT7dXI2lQHrPgue-Mm8FRKK5Xu6nJxo3xbs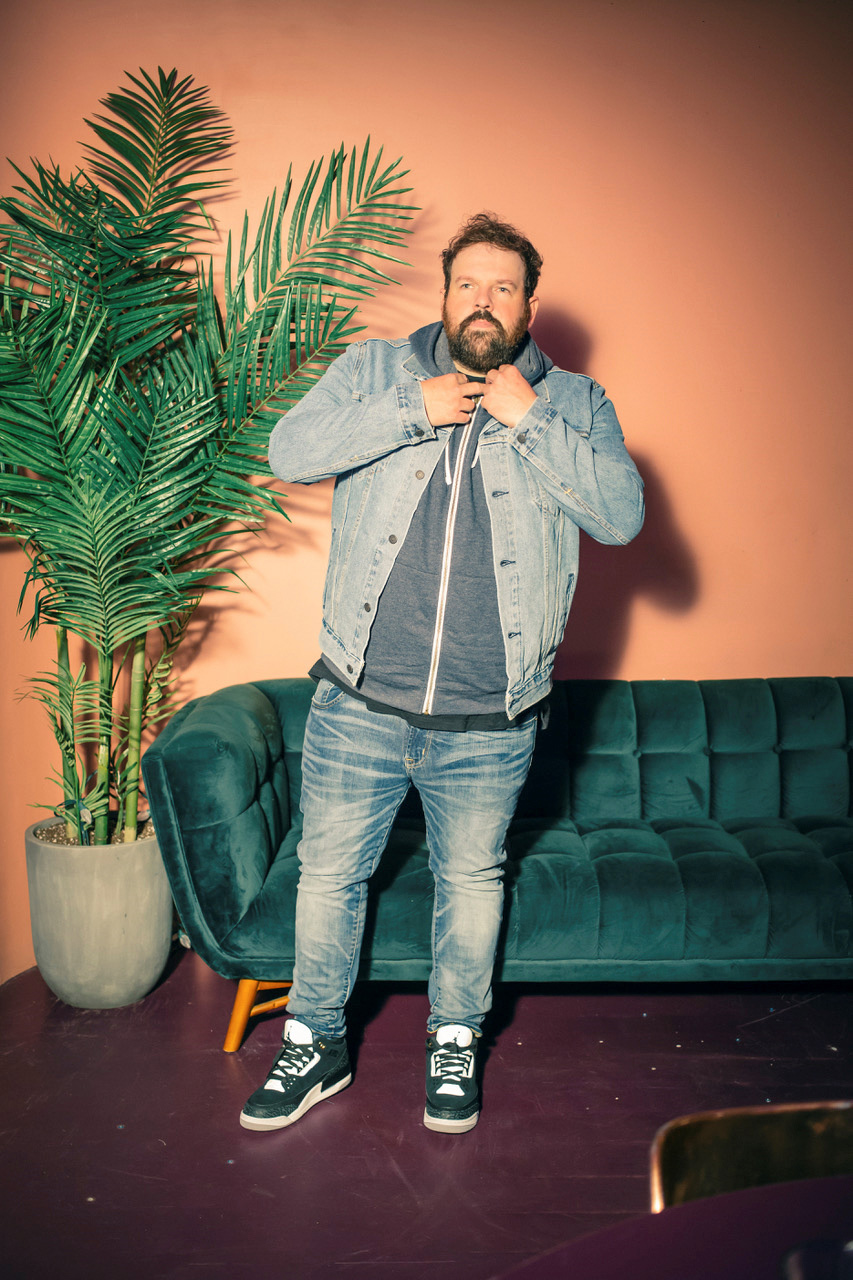 They say acclaimed singer/songwriter Donovan Woods is now ready for an even wider international discovery, begining with the release of new single "Clean Slate". The guitars do shimmer and a subtle synth melody adds a widescreen indie-rock feel to its folk and country roots. The result offers a broader crossover appeal which echoes the exemplary songwriting of Jason Isbell with the honest reflection of Lucero. It captures the early optimism of new-found love and the hope that, somehow, things will be different this time around.
"This is a love song about falling in love and how it makes you feel like you're a new person," says Woods. "But slowly you realise you're still the same person with all the hang-ups you've always had, and it's a drag. It feels like the narrator will hear this song five years from now and feel embarrassed. What I love about it is that it feels like a very pure expression by someone with the best intentions."
Woods co-wrote "Clean Slate" with Jeremy Spillman and Warner Nashville country artist Tucker Beathard, with production from Todd Clark (Noah Kahan, Dua Lipa).
"Clean Slate" heralds the start of a new approach from Woods. Throughout his upcoming releases, Woods will support black and indigenous business communities, struggling artists and independent record stores that have been affected by the pandemic.
"Soon I'll be releasing new music, and I'll promote it on my social media platforms, but I'm not interested in getting back to business as usual. This release will feel different, purposeful. So many artists are out of work, or in precarious situations. We'll be diverting funds that would normally go to advertising and hiring independent creators.
"We'll be using promo budgets to support Black-owned and indigenous-owned businesses, and partnering with independent record stores to make ordering vinyl easier and more meaningful. This new record is about the hopelessness of writing relationship songs when it feels like it's the end of the world. Hopefully it's just the end of the unjust world we've known. Reach out with any ideas you might have and I'll see you soon."
Recently, Donovan Woods joined artists from across the country for Canada, Lean On Me, and a project that celebrated the late, great Bill Withers and worked to raise funds for the Canadian Red Cross. Other artists in the project included Buffy Saint-Marie, Justin Bieber, Jann Arden, Fefe Dobson, Avril Lavigne, GeddyLee, Michael Bublé, Serena Ryder, Scott Helman, and many more.
Check 'Canada Lean On Me' here:
UK alternative singer-songwriter Leanne Tennant released her latest album, Happiness Is 9th July via LT Records, featuring the chart-busting single, 'Record Stores'. Due to be available on limited edition Green Vinyl, CD, and digital, the album was produced by Konstantin Kersting (Tones and I) and features singer-drummer of Australian alternative rock band Spiderbait, Kram.
Tennant was born in England and as a small child, her family relocated to Papua New Guinea before settling in Australia in the 90's. Her parents enjoyed exposing Leanne to the music of Phil Collins, Paul Simon, Bob Marley and the Beatles. After moving to Australia, she started cutting her teeth on guitar and found her obsession was writing her own songs and getting the melodies out of her head. Her dedication to the art has seen her tour as support and work with artists including Cold Chisel, Joel Quartermain (Eskimo Joe), Ash Grunwald, Emma Louise, Keb Mo and Colin Hay.
The album is a gentle journey through well-honed skills, featuring well-known songs of hers such as 'Bring It All Back' and 'Cherry Cola,' taking its time in revealing a delicate balance of tenderness and the modernity surrounding alternative pop,  Happiness Is draws the listener on an emotional journey alongside the songstress. 'Record Stores' stands as a triumphant sonnet against all metaphorical "bad days", encouraging self-care and taking joy in the simple aspects of life. Ending the album on a bittersweet note with 'Call On Me,' Tennant leaves the listener reeling and yearning to immediately press replay and suck it dry down to the last fading chord.
"The songs for this record would not have fit with my previous work and therefore I have not had the luxury of giving them a shot and trying something out new.  I am super proud of how these songs have turned out and feel excited again to be trying something new.
"When I decided upon the name of the album some time ago, I had no idea that it would continue to bring me so much light and joy through such a difficult time.  It has been a labour of love and survival, and I so am excited to share it with the world.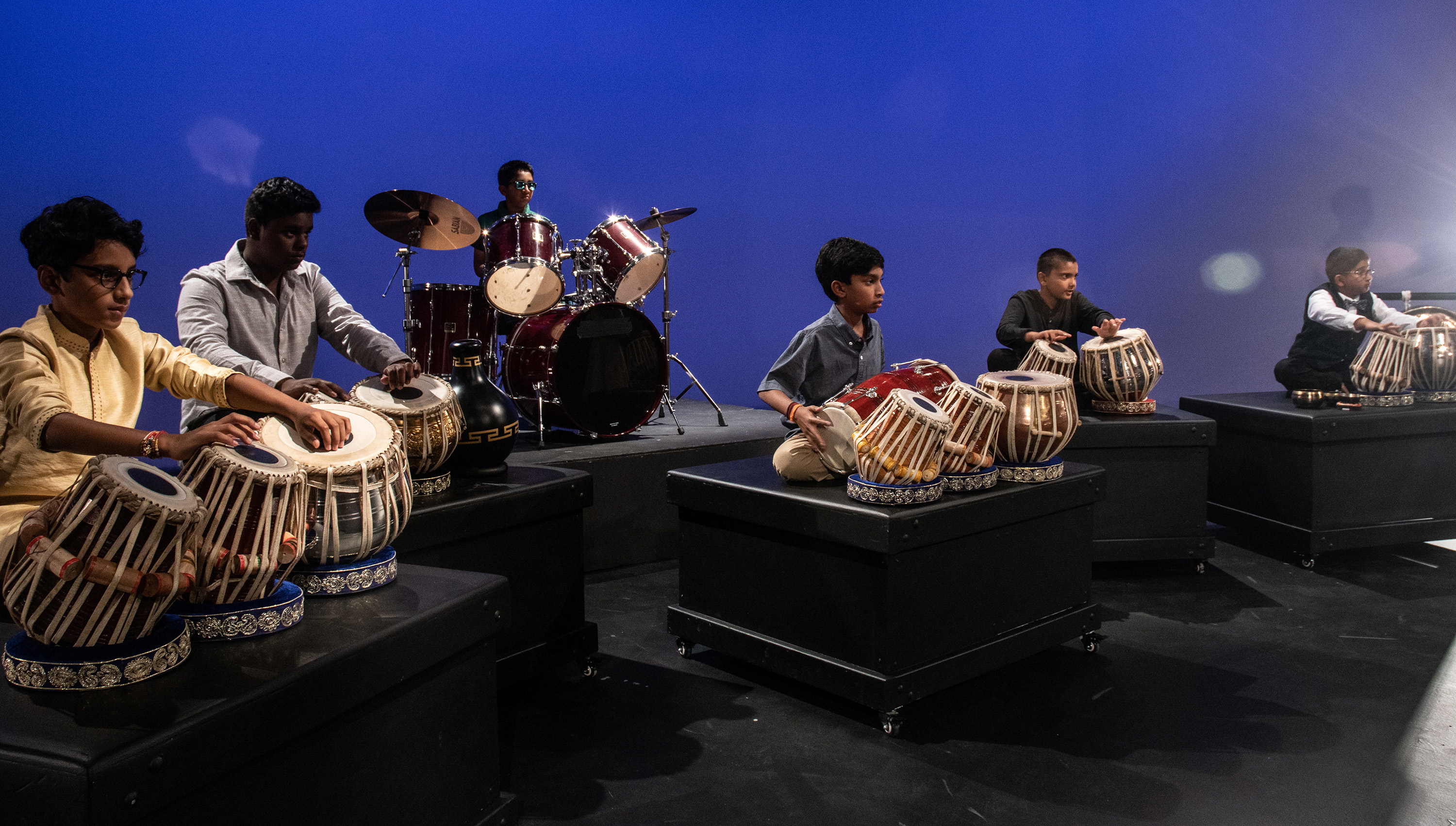 Life's greatest joys come from its simplest pleasures: Close friends. Great music. New experiences. So sez Toronto Tabla Ensemble founder Ritesh Das."You'll find them all — plus plenty of surprises — in Unexpected Guests, the Toronto Tabla Ensemble's seventh album. That is no accident."
"This album is a simple one," states the 62-year-old tabla virtuoso, composer and educator who leads the Juno-nominated ensemble. "Most of the tracks are in very straightforward 4/4 grooves. On our other albums, you had tracks with different time signatures that made it really intellectual and complicated. But I wanted this one to be something that anyone can sit back and listen to." 
And he means anyone. Along with delivering their most approachable songs, Unexpected Guests offers their most collaborative work. The album finds TTE hosting a party of visitors: Enter The Haggis bagpiper Craig Downie, Taiko Ensemble Nagata Shachu, multi-instrumentalist George Koller, violinist Raaginder Singh Momi, flautist Alysha Addetia, singer Maryem Hassan Tollar and more.
 Not what you expect? That's no accident either. "I don't do traditional Indian music," Das explains. "What I do is take the essence of it — the songs and sounds of North Indian classical music — and I blend it with other styles. To me, there's no such thing as world music. Music is music. And when I started the ensemble in 1991…I wanted to collaborate and make a statement that tabla could be played with any kind of instrument or any kind of form. Over the years, I've done everything from jazz to rock 'n' roll."
 Das and the TTE have mesmerized audiences in Canada, India and Australia. They've released seven albums and were nominated for a JUNO for 2000's with Firedance. They teamed with Tea Party frontman Jeff Martin for the 2007 DVD Live at the Enmore Theatre. Their 2018 album Bhumika earned a Global Music Award an Independent Music Award and nominated for two Canadian Folk Music Awards. TTE have grown to include a youth ensemble and film/video division led by Melissa Das-Arp.
Seven albums, a Juno nod, a worldwide following and Das has never lost sight of the simple joy that drew him to tabla decades ago: The instrument's enigmatic, wondrous sound.
"I don't know exactly what it is about that sound. And I don't think I want to know.
Because if I do know, I think I'll die."
Check the vid for 'Unexpected Guests' here:https://www.youtube.com/watch?v=KtXTFG-o7Kg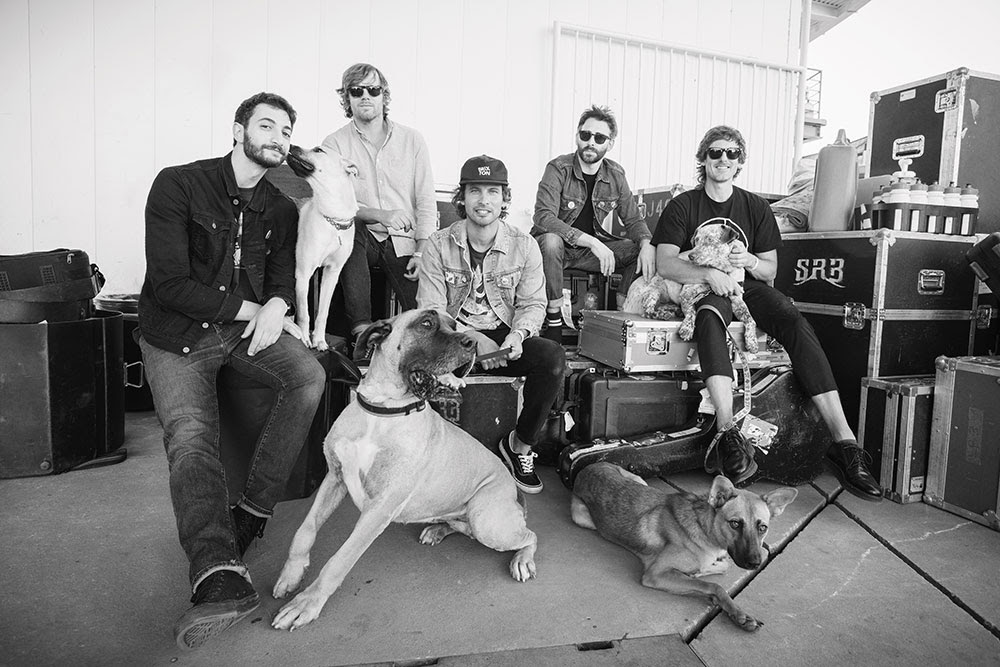 It's been almost four years since the critically acclaimed and JUNO-nominated album Terra Form was released, so Sam Roberts Band returns with a brand-new single "Ascension".
"Ascension" is a call to action, very suited for the times we're living in. It is a song to motivate and climb above the chaos that surrounds us. This glittering rock song is set to inspire. "We'll take the fight to the underground. We'll take this song to the sky!" The track was produced by Gus Van Go who said this about the track, "As a producer, I wanted to approach this song with a more "punk" approach than is usually used for Sam Robert Band's recordings. It felt right to me that the song should have a certain rawness and energy reminiscent of some of those British post-punk bands of the late 70's and early 80's, like Buzzcocks and Gang Of Four."
"Ascension" is the first release on the band's own Secret Weapon label.
Sam Roberts Band are also gearing up for their first in-person concert of the year, performing as part of the Ottawa Bluesfest Drive-in Concert series August 1st.
Meanwhile, Sam has been keeping busy.  He, alongside Chris Murphy (Sloan), Menno Versteeg (Hollerado) and Dave Monks (Tokyo Police Club) joined forces to create Canadian indie supergroup Anyway Gang and released their self-titled debut album last year. The release earned a #1 spot on the Canadian Alternative Charts and the #1 SOCAN Award for the track "Big Night" (written by Sam)
Check the seriously banging 'Ascension' here
Support the music. Care for one another. Lift up your local food bank.